© Star Max Inc.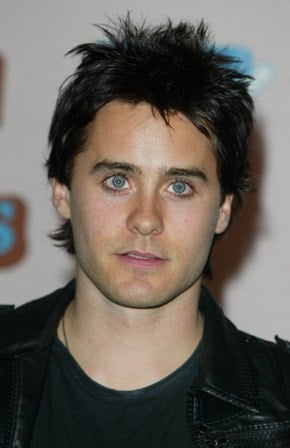 "Well, there was a time when we used to sacrifice goats, but then we all became vegans, so we've been sacrificing tofu before the shows!"
—Jared Leto on 30 Seconds to Mars' rock star lifestyle
Jared Leto is a heartthrob. Ever since blue-eyed Jordan Catalano caught Angela's eye on My So-Called Life, I've been captivated (don't lie, so have you). Since then, I've followed him from Prefontaine to 30 Seconds to Mars. Now that Jared and the rest of his band are vegan (and so are their pre-performance rituals), I'm hoping my "Tofu Never Screams" tee will help me score backstage passes at their next show.
Written by Shawna Flavell