PETA just got the September 2022 U.S. Department of Agriculture (USDA) report on Anderson & Girls Orchards—a notorious roadside zoo in Stanton, Michigan—and its contents are shocking. Now we're asking the USDA to revoke owner Terry Anderson's wildlife exhibitor license.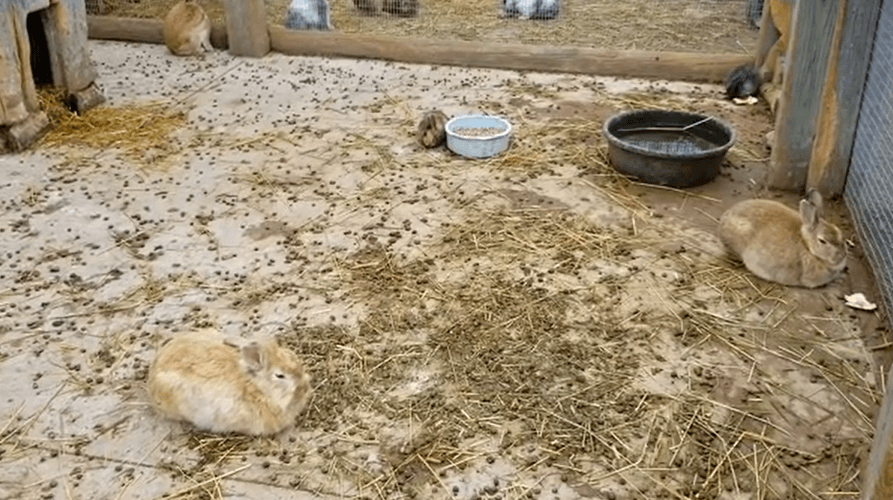 The Damning Details
The report from the September inspection cited Anderson & Girls for endangering animals and the general public. It failed to trim the hooves of seven zebu—some were so long that they were curling up at the end. Imagine the pain and tenderness you'd feel walking with long, overgrown toenails. The facility also completely failed to have a proper barrier or staff in place to prevent unattended public interaction with goats, and a goat bit a child.
Anderson & Girls Orchards has had years to clean up its act, but now a child has been injured and the veterinary care failures show no sign of letting up. PETA is calling on the USDA to revoke the license of this seedy outfit as if lives depended on it, because they do.

—Michelle Sinnott, PETA Foundation Director of Captive Animal Law Enforcement
Anderson & Girls also failed to fix a previously cited gap in the camel enclosure, which posed a risk of injury to the animals. In the past two years, the roadside zoo has been cited by the USDA for the following:
Failing to ensure that all the squirrel monkeys were receiving an adequate amount of food, evidenced by an inspection after one died (The necropsy report for the dead monkey showed findings consistent with trauma and starvation.)
Failing to clean 22 animals' water dishes, which had begun to grow organic matter
Forcing a cow, a water buffalo, and goats to stand in foot-deep piles of their own feces
Failing to notify a veterinarian about several ill and injured animals
Failing to clean enclosures or provide animals with adequate shelter
---
Anderson & Girls Orchards has received 46 federal Animal Welfare Act violations since 2014, so it's more than clear that it can't be trusted to care for vulnerable animals or to keep the public safe. It's time for the USDA to shut down the facility's animal exhibits.
Roadside zoos such as this one run by Terry Anderson never have animals' best interests at heart. Don't visit them, and learn how you can take action for animals in roadside zoos today.