"Wool, in general, has not been thought about by many, many people," says Alicia Silverstone. "It's just not something that's really brought to their attention." So she's found a way to put the cruelty of wearing wool on everyone's radar: She posed for this stunning PETA billboard, which is up in New York's Times Square and will stay there through the New Year's Eve ball drop.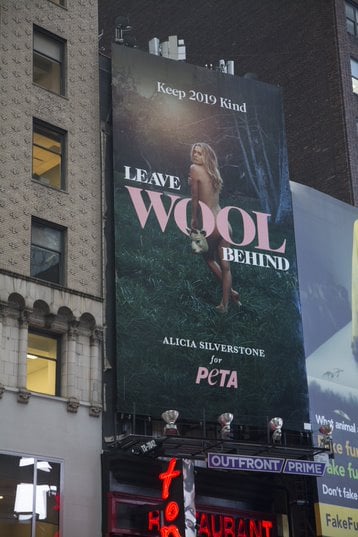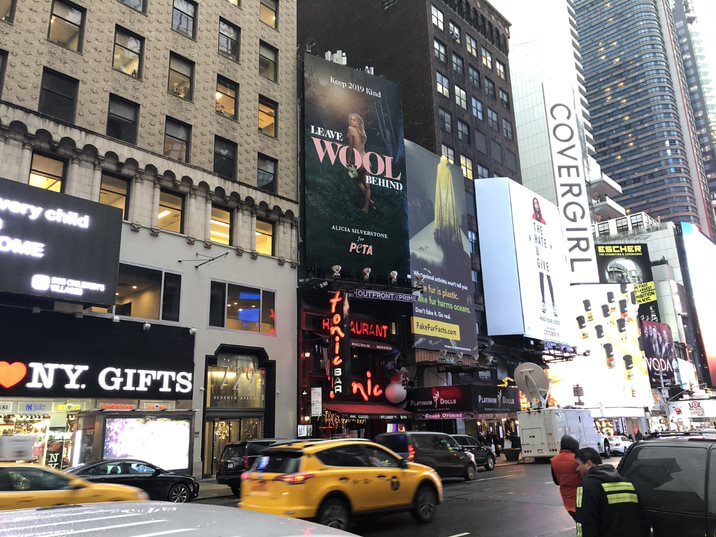 In a behind-the-scenes video, she reveals the naked truth about wool. "[I]t's just so fast, the shearing process," she says. "[The sheep are] cut, they're harmed. They get very seriously wounded, and there's no care for them when they're wounded. It's just, 'Move on to the next.'"
PETA has released 11 exposés of 99 sheep operations on four continents that have revealed that sheep are systemically beaten, kicked, punched, and mutilated in the wool industry. Impatient workers have been caught punching, kicking, and stomping on sheep, some of whom die from the abuse. When the animals are no longer profitable to the wool industry, they're slaughtered.
Alicia's wool billboard is also up in Boston: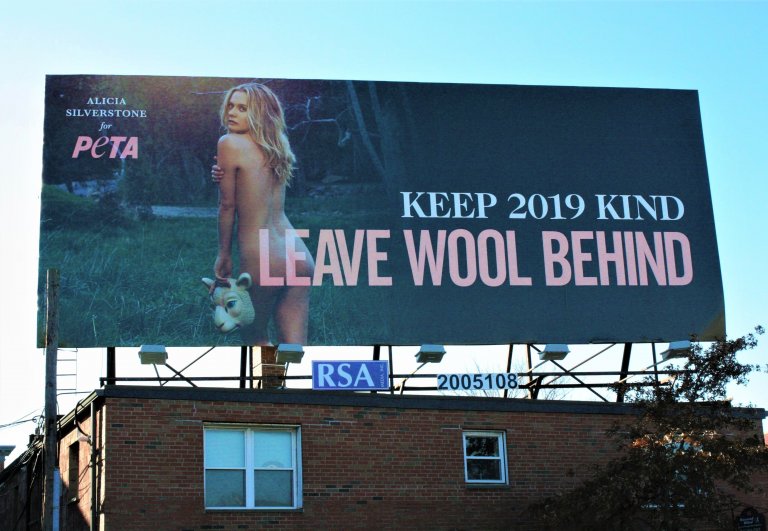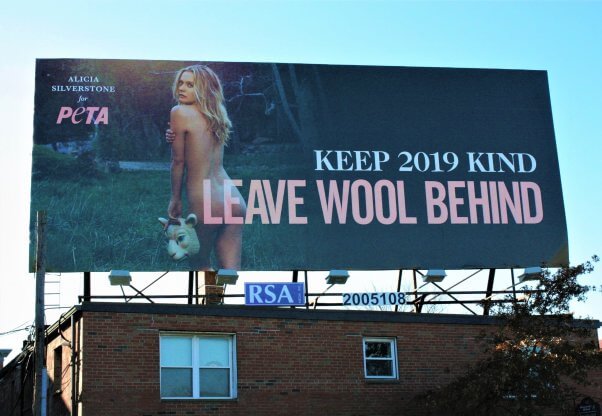 © Lauren Coral
Join Alicia, PETA, and compassionate people around the globe in ringing in a wool-free 2019. And help us persuade Forever 21 to ditch wool for the new year.