UPDATE: Distressing eyewitness video footage has surfaced showing an elephant named Nosey being confined to a tiny electrified enclosure on concrete, with no shade or water in the sweltering heat. For decades, she has been forced by Hugo Liebel to perform grueling tricks and give rides despite showing signs of painful, crippling arthritis. In the footage, she is seen swaying back and forth constantly, an indicator of psychological distress. You can watch the video here:
Kaaba Shrine leaders need to assure the public that 2016 will be the last year that their circus will feature animals.
Elephants used in circuses are denied everything that's natural and important to them, and in cases like this, they even go without basics like water and shelter. It is time for the Kaaba Shrine to follow the lead of other progressive Shriners nationwide and only feature acts that use willing human performers.
Never patronize circuses that exploit and hurt animals like Nosey.

Animals are not ours to use for entertainment. Join us in calling for Nosey to be sent to an accredited sanctuary where her needs can be properly met. PETA has persuaded venues to cancel Nosey's performances and worked with elephant experts, engaged members of Congress, and gathered celebrity support in favor of her release to a sanctuary, but she still needs your help.
This is just the tip of the iceberg for this ailing elephant. Keep reading to find out more, and be sure to click the link at the bottom of the page to take action to help Nosey immediately.
Originally Published May 20, 2016:
Witnesses are reporting that Nosey the elephant—who has been forced by owner Hugo Liebel to perform tricks and give rides for decades despite showing signs of painful, crippling arthritis—snapped last night and bit a handler at the Shrine circus in Burlington, Iowa.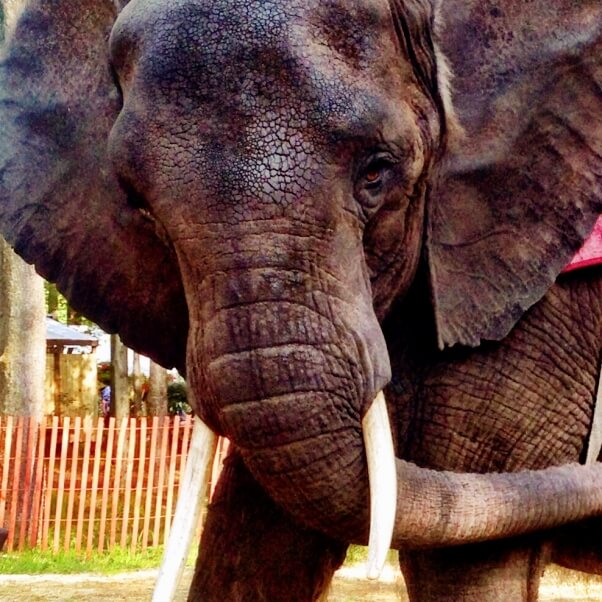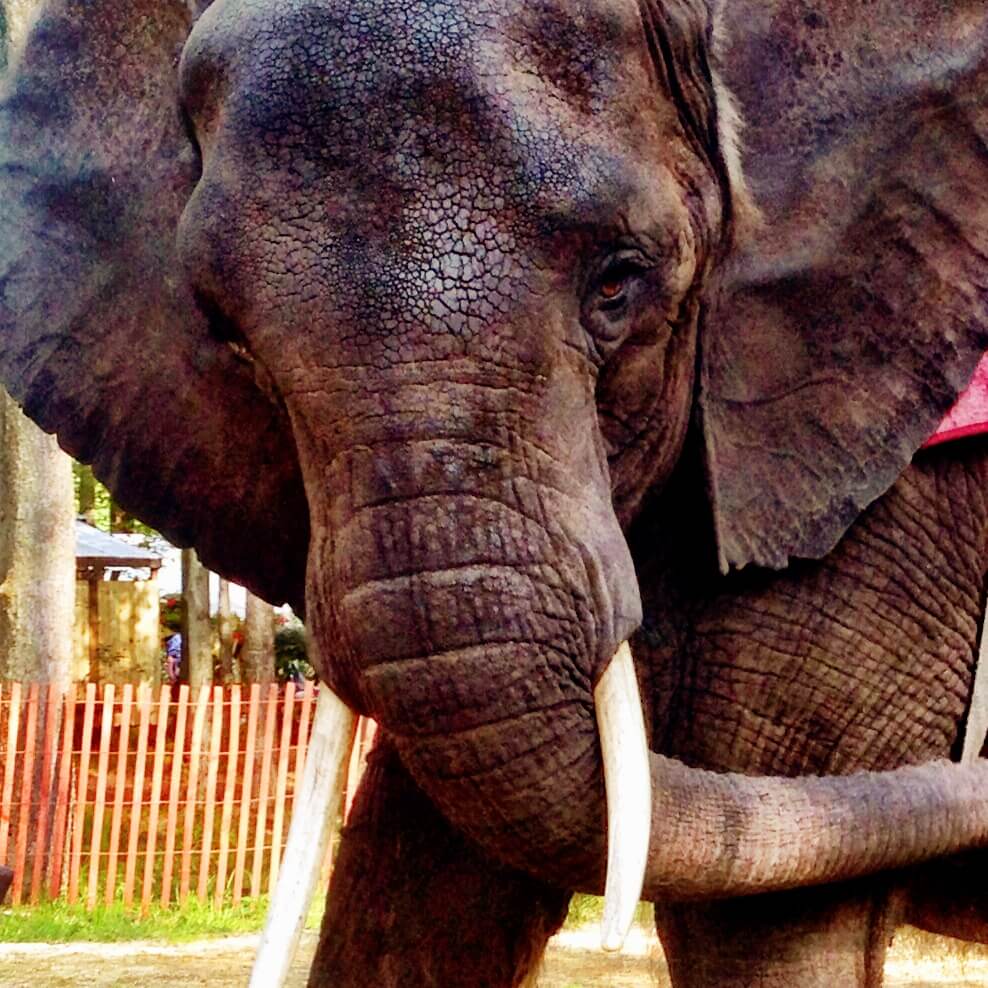 It's never a surprise when a captive elephant lashes out in stress and frustration—the surprise is that it doesn't happen more often. If the reports are true that this suffering, crippled elephant crushed the hand of a circus worker last night, this wouldn't be the first time she has attacked. She sent a circus worker to the emergency room several years ago, and we suspect that there have been far more unreported incidents and close calls. PETA is calling on the U.S. Department of Agriculture to investigate this incident.
It's up to the Shrine circus to protect workers and audiences by canceling animal acts in all its remaining shows, and it's up to parents to protect their children by staying far away from elephant rides and any circus that bullies animals into performing.
What You Can Do
Urge the Shrine Circus to help Nosey by canceling her remaining performances immediately.