Update: Macey and Brooklyn have new homes! Macey was adopted by a PETA staffer who has another adopted dog named Adele (who's now Macey's best bud)—read more here. Brooklyn was transferred to a rescue group run by a PETA mobile clinics staffer and adopted into a loving home.
Originally posted on May 2, 2014:
Macey used to spend every day in lonely isolation, chained outdoors 24/7. It's the cruelest punishment possible for a pack animal, especially one who loves to be near people as much as Macey does. But Macey's life took a dramatic turn for the better when the town where she lived enacted an ordinance that prohibits tethering.
Macey before: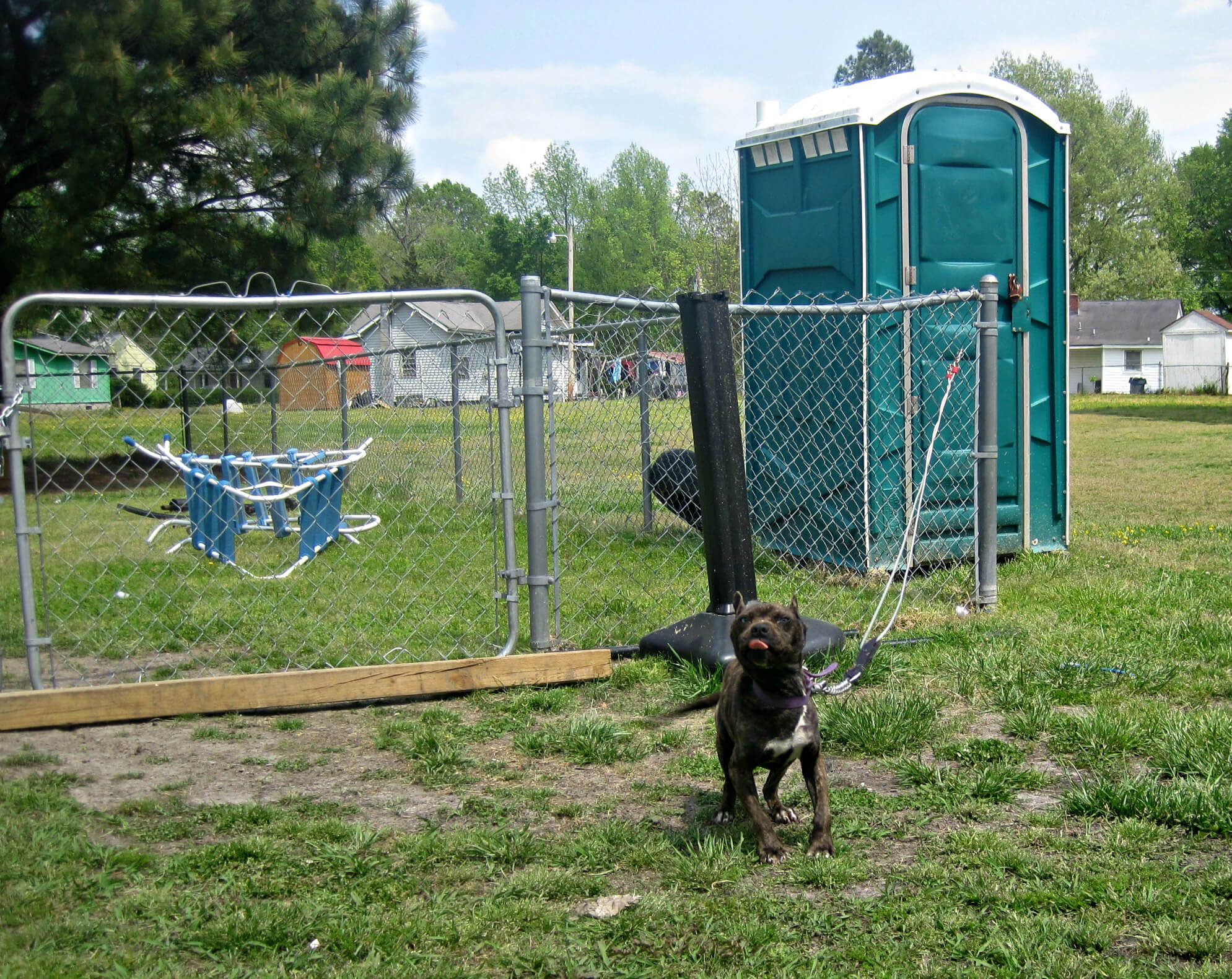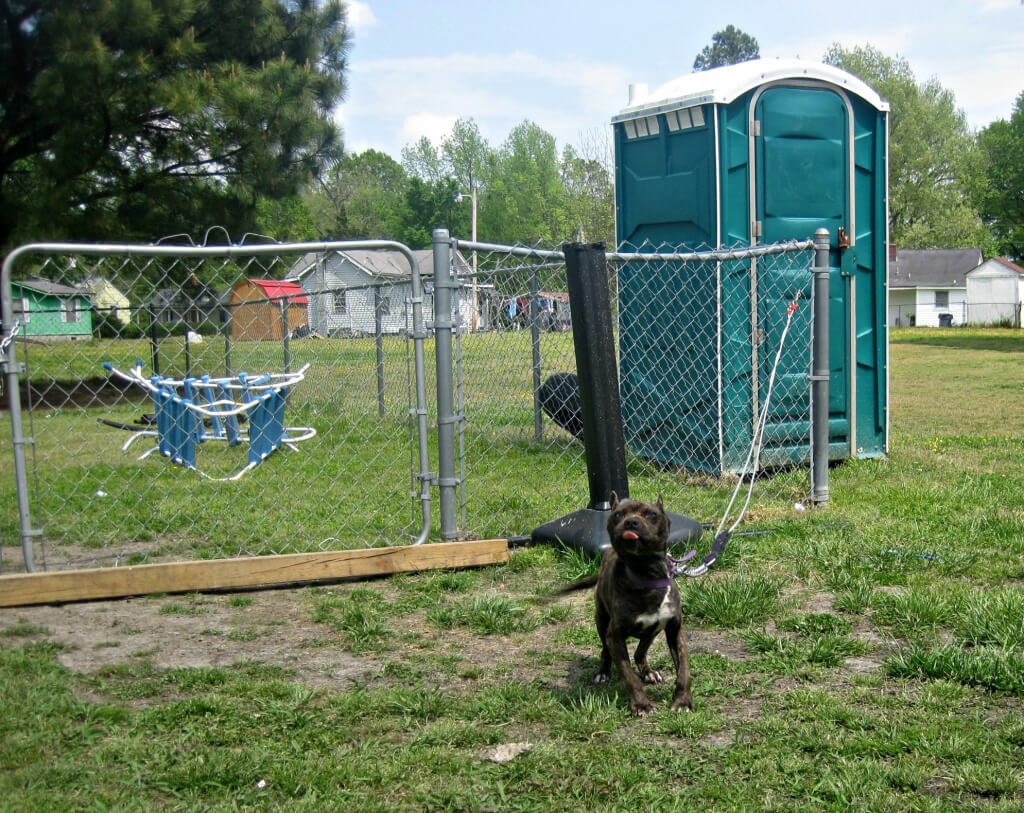 Macey was taken in by "foster parents," who are helping the formerly malnourished pup reach a healthy weight and showing her what it's like to be a beloved indoor animal companion. This bright, gentle, and enthusiastic girl weighs about 25 pounds, so she might be the perfect size for your lap. She'll stay by your side and gaze lovingly at you with her big blue eyes just about all day long. Macey is about 2 years old, and she gets along well with other dogs and children. Her sweet personality will melt your heart!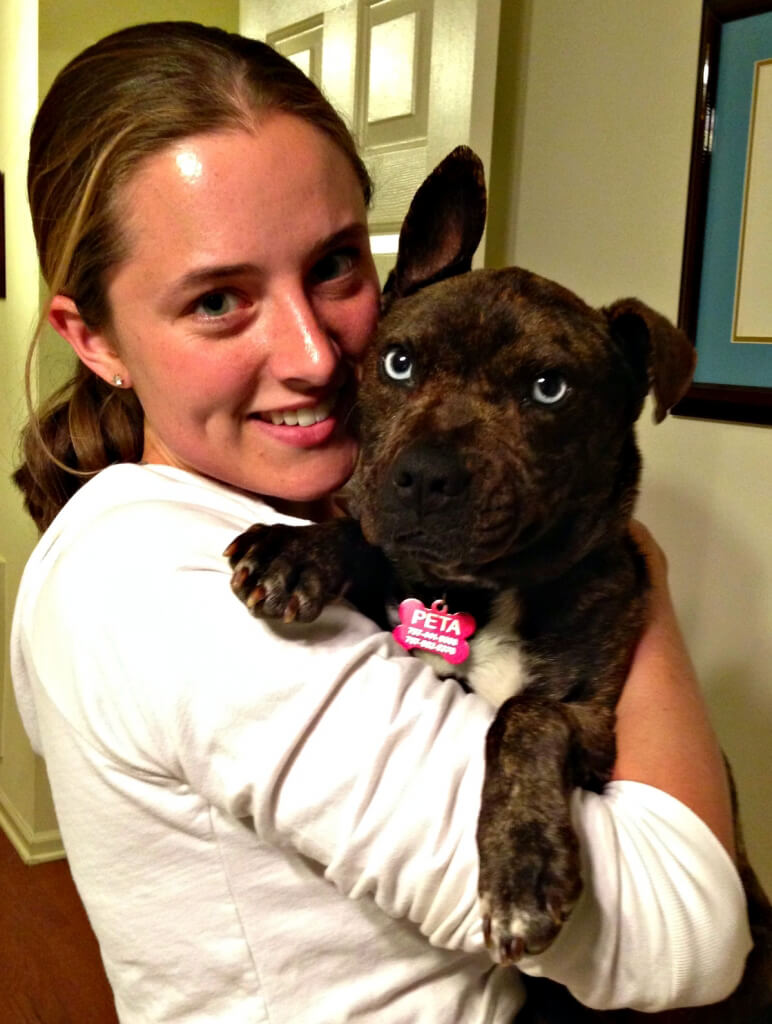 Found pounding the pavement on a busy Virginia road as cars honked and sped past, Brooklyn would likely have been killed in a matter of minutes if a PETA staffer hadn't plucked him from traffic. We knocked on doors, reported him to the local animal control agency, and placed an ad, but no one stepped forward to claim this dashingly handsome boy. Perhaps he was simply abandoned.
We may never know what Brooklyn was running from, but we do know that he is now ready to run straight into the arms of a loving guardian. A gorgeous and gentle dog with a fun-loving personality, Brooklyn is about 60 pounds and loves to run, go on walks, and play with other dogs. He is great with kids, and he's already housetrained—one of the many benefits of adopting an adult dog.
Can you give Macey or Brooklyn the "happily ever after" that they're hoping for? Please e-mail us at [email protected].