Craig Robinson has played some great roles throughout his career, including Darryl Philbin on The Office and Matheson in Pineapple Express. He also portrays a former detective in the new Fox series Ghosted. But one of his more recent titles is "vegan," and he's not playing around.
Craig Robinson on Going Vegan and Teaching Music in South Chicago | Chicago magazine https://t.co/cQZOOPgifr

— Craig Robinson (@MrCraigRobinson) September 19, 2017
Following his switch to vegan eating, Robinson became noticeably more fit. "I lost a bunch of weight. I lost 50 pounds," he told Harry Connick Jr. during a taping of the talk show Harry earlier this month. The actor also admitted that going vegan was much easier than he'd anticipated, adding that there are tons of great vegan restaurants and dishes to choose from.
Craig Robinson Lost 50 Lbs. By Going Vegan and Cutting Out Alcohol: 'It Was Much Easier Than I Thought' https://t.co/JxVUxVlFmY

— People (@people) October 11, 2017
But while Robinson was pleasantly surprised by how easy it was to cut meat and dairy "products" from his diet, he did reveal that he's searching for a delicious vegan cake for his birthday on October 25. So to wish him a very happy birthday—and show him just how delicious vegan cake can be—PETA has sent the funnyman a chocolate cake from Los Angeles' HERS Bakery.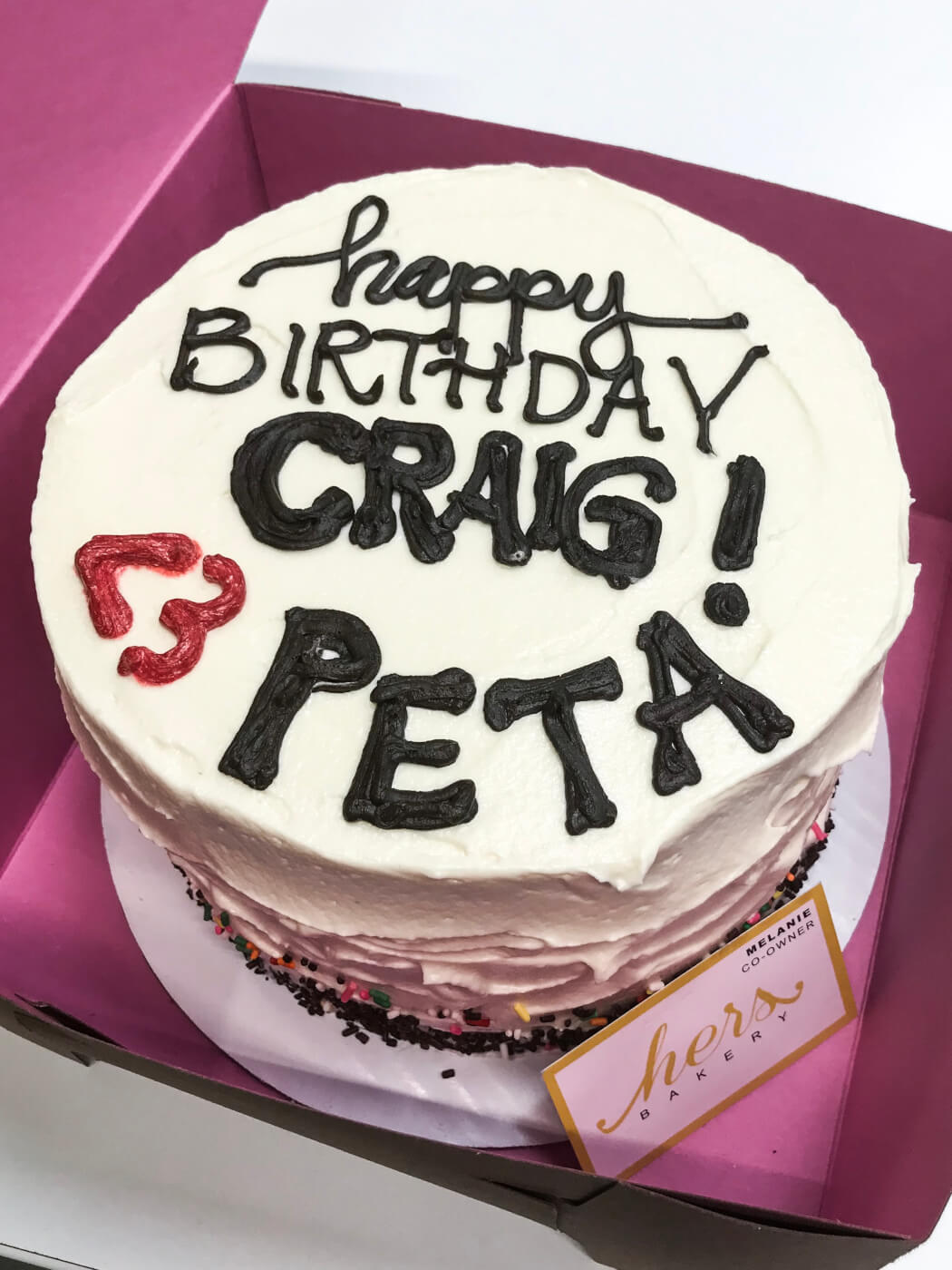 And because one birthday cake really just isn't enough, we've listed some of our favorite vegan cake recipes below, all of which we think Robinson would enjoy:
Chocolate Pudding Cake
Looking for a decadently rich chocolaty dessert? Try this easy recipe that's both vegan and delicious. See, you can have your cake and eat it, too. Click here for the full recipe.
Lavender Blueberry Cacao Raw Vegan Cheesecake
We're drooling over this cheesecake that chef Stephen McCarty created for Brie Larson's birthday. Click here to discover six ways to make easy vegan cheesecake—add lavender and blueberry, or get creative with your own flavor ideas.
Vegan Rainbow Lemon Cake with Buttercream Frosting
This mouthwatering cake was adapted from baker and cake decorator Ashley Shotwell's recipe. Click here to watch the video and get the recipe.
Vegan Matcha Swirl Cheesecake
This is not just any cheesecake. This is a matcha cheesecake, and it's heavenly. The recipe is simple, and the matcha adds some serious health benefits. Click here for the full recipe.
Vegan Yellow Birthday Cake
Short on time? No problem. This recipe is simple: Combine one box of vegan yellow cake mix, one cup of unsweetened applesauce, and one cup of water. Click here for more vegan cake mix hacks.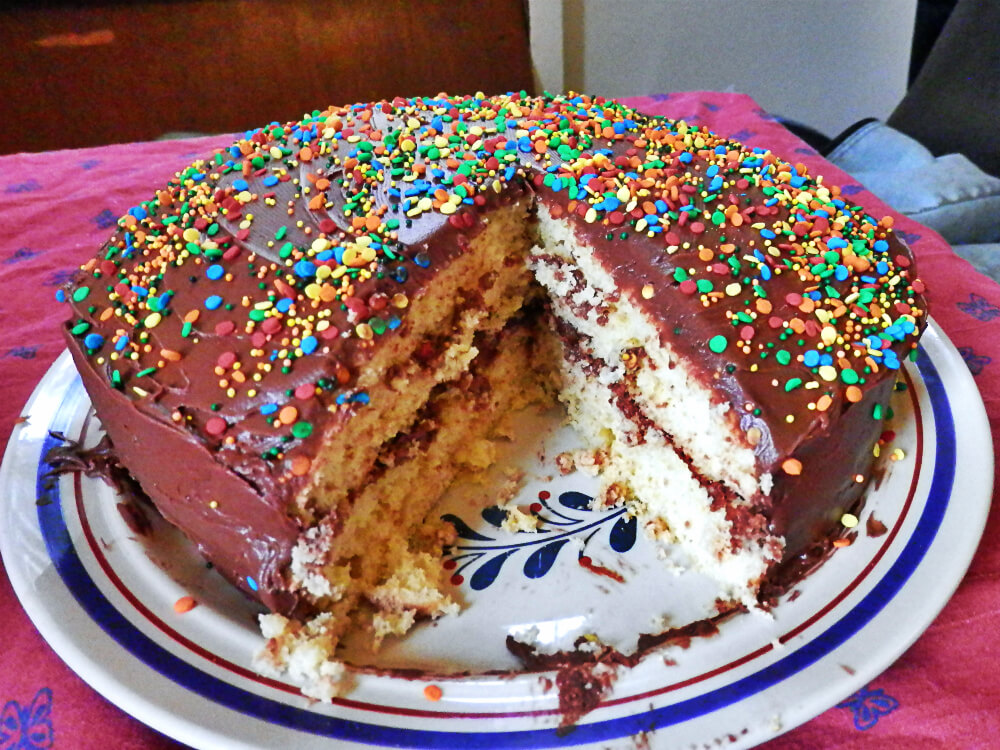 Double Dark Chocolate Coconut Macaroon Tart
This tart is the perfect birthday cake for those who follow gluten-free, grain-free, or nut-free diets. Plus, it freezes great—not that there's a chance there'll be leftovers. Click here for the full recipe.
Orange Dreamsicle Cake
Yeah, you read that right. Just combine one box of vegan yellow cake mix, one cup of orange juice, and one 6-ounce container of vegan Greek-style yogurt … and voilà, the orange sherbet–flavored cake of your dreams!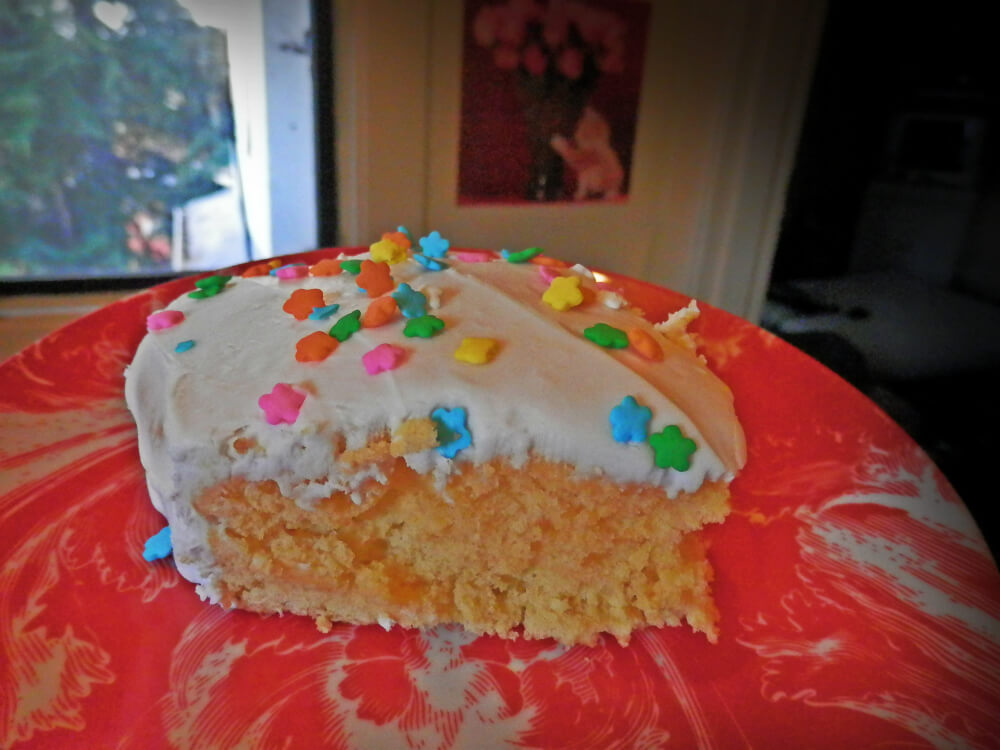 Vegan Mint Chocolate Chip Cake
If you love mint chocolate chip ice cream, this cake is for you. The mint is refreshingly delicious without overshadowing the scrumptious, moist layers of chocolate cake. If you're like us, you'll be licking your plate clean.
Vegan Horchata Cupcakes
Because sometimes, you'd just rather have cupcakes than cake. Vanilla and chocolate are great, but this horchata cupcake recipe takes things to a whole new level.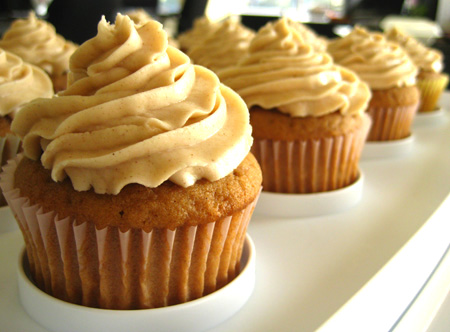 *****
Going vegan is easier than you might think. Just ask Robinson. And getting started is simple: Click the button below to order a free vegan starter kit and find out just how easy it is to make the compassionate switch today.