Forget half-decent music in the scorching-hot desert—we'll opt for an adoption festival at a dog park any day of the week. That's why PETA banded together with 11 other Hampton Roads–area animal shelters to host the 2019 Poochella adoption event! And goodness, was it ever a success. There were dogs …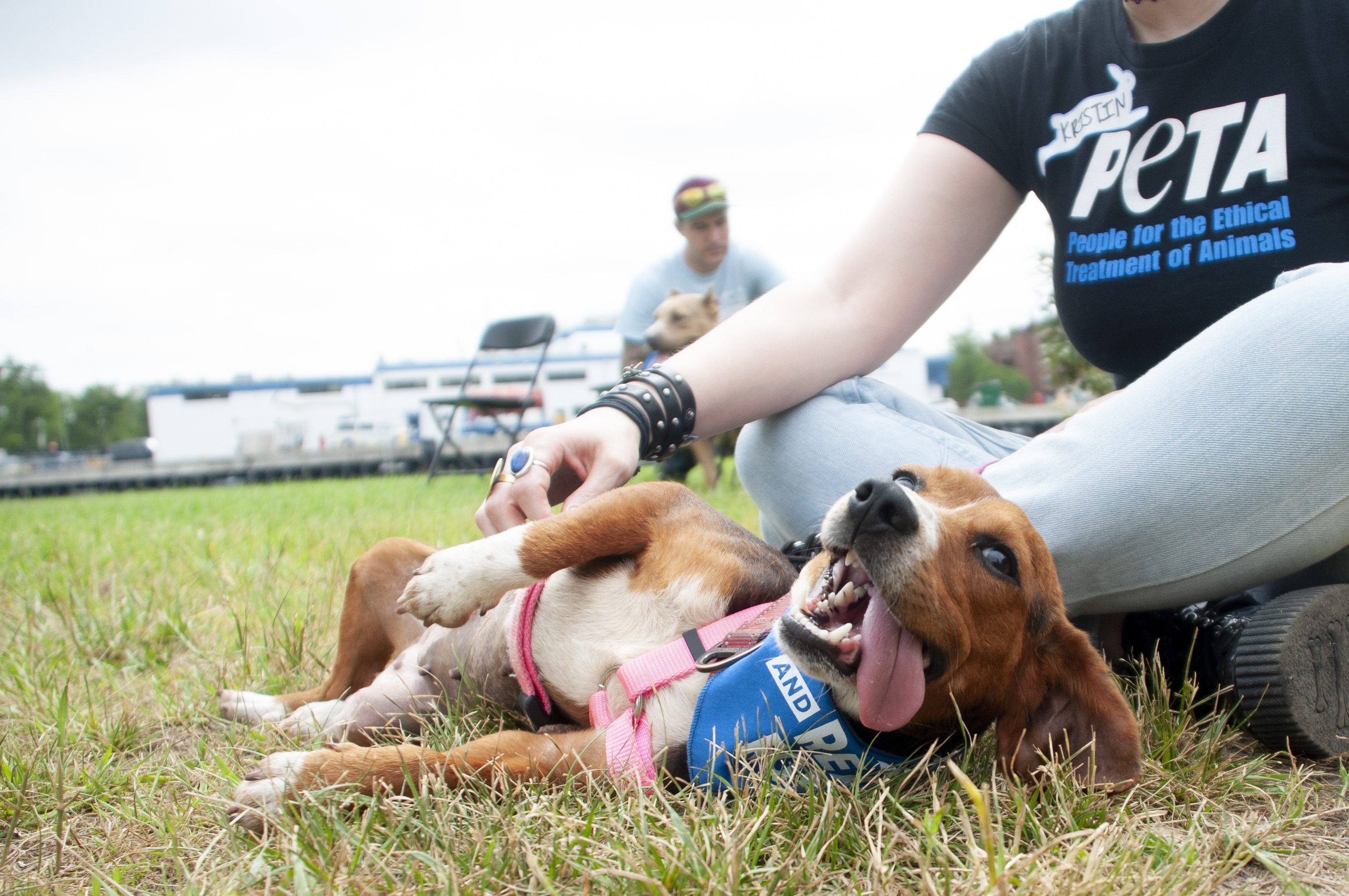 … delicious vegan food …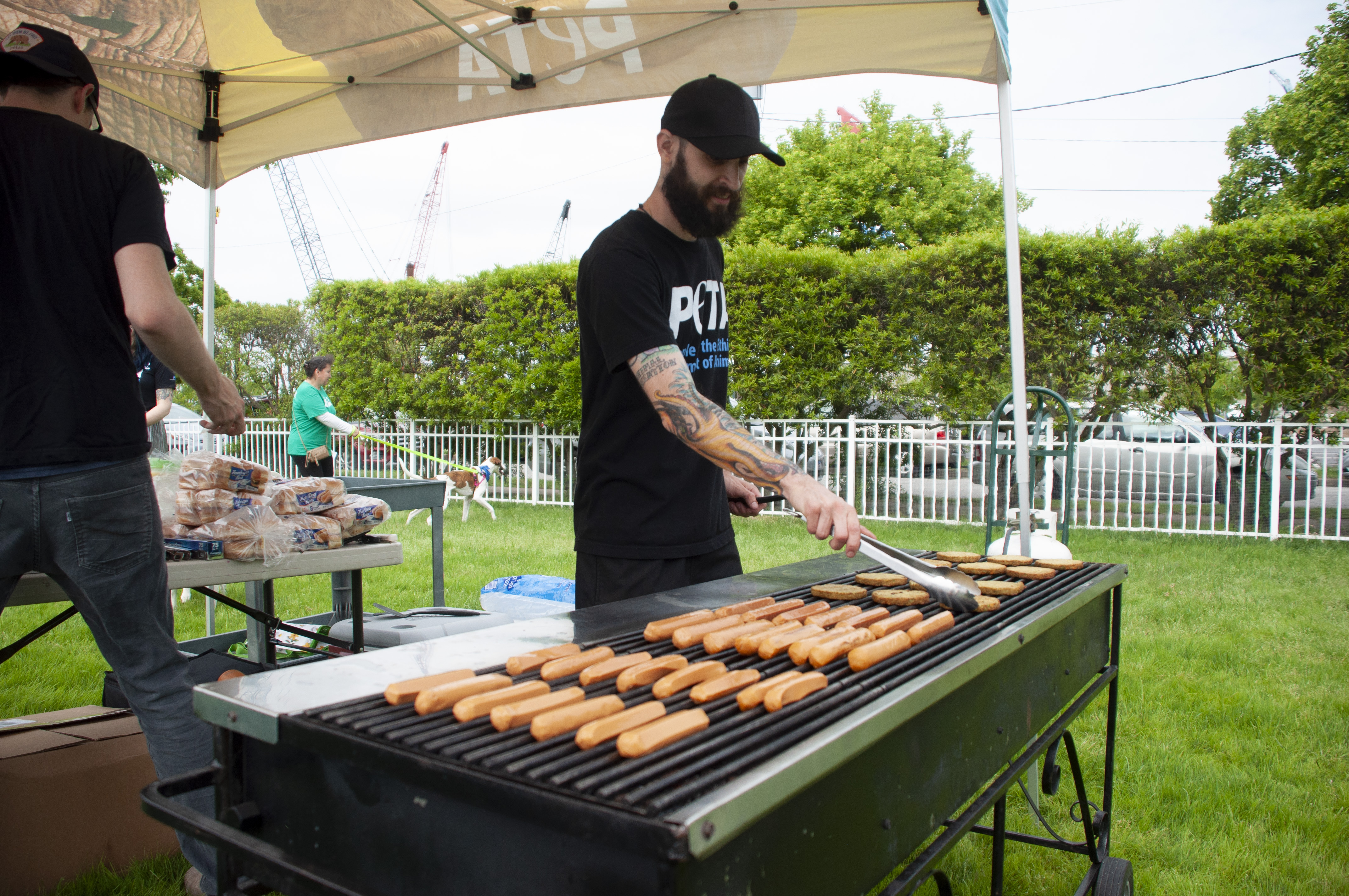 … more dogs …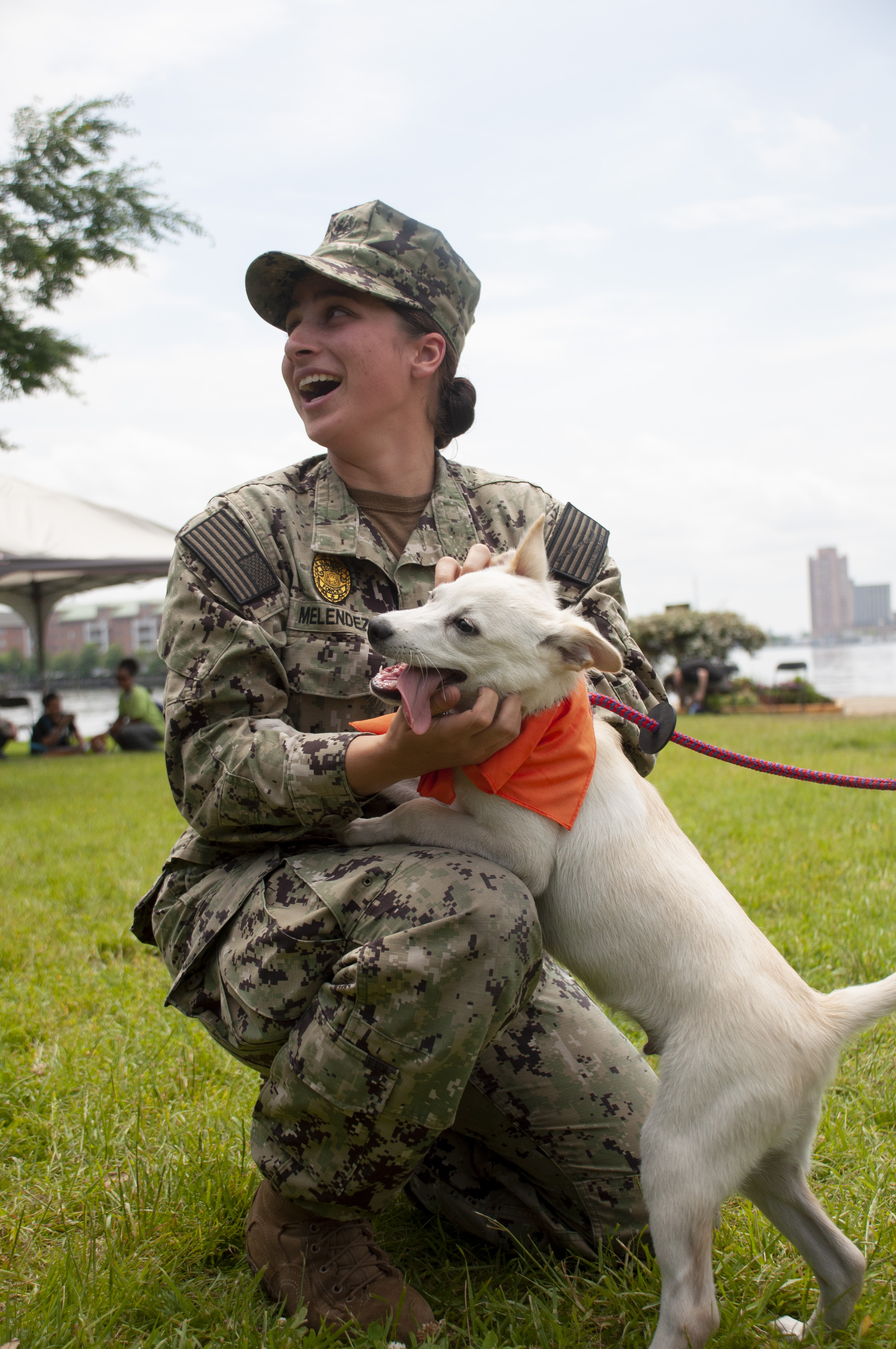 … drinks …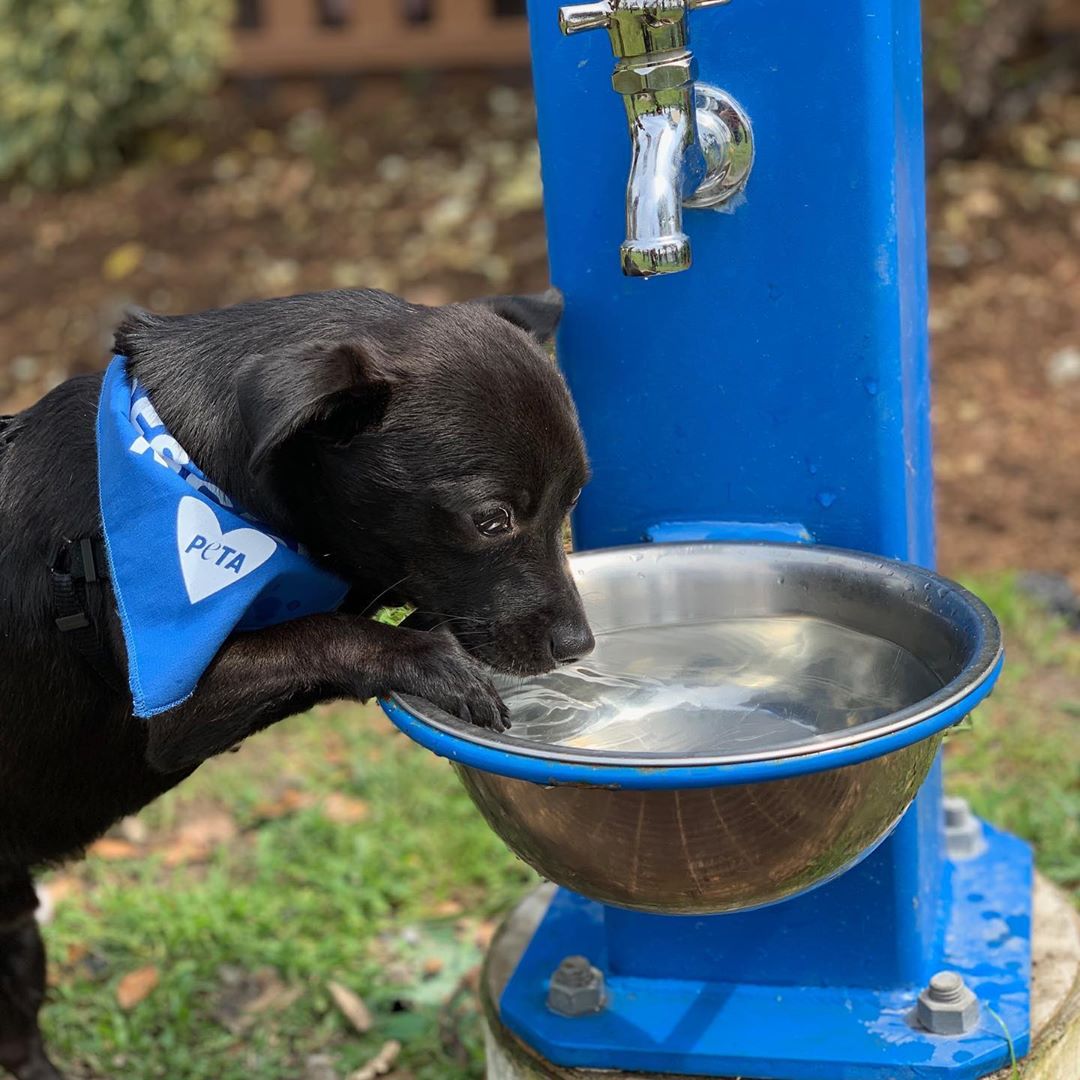 … more dogs …
… adoptions …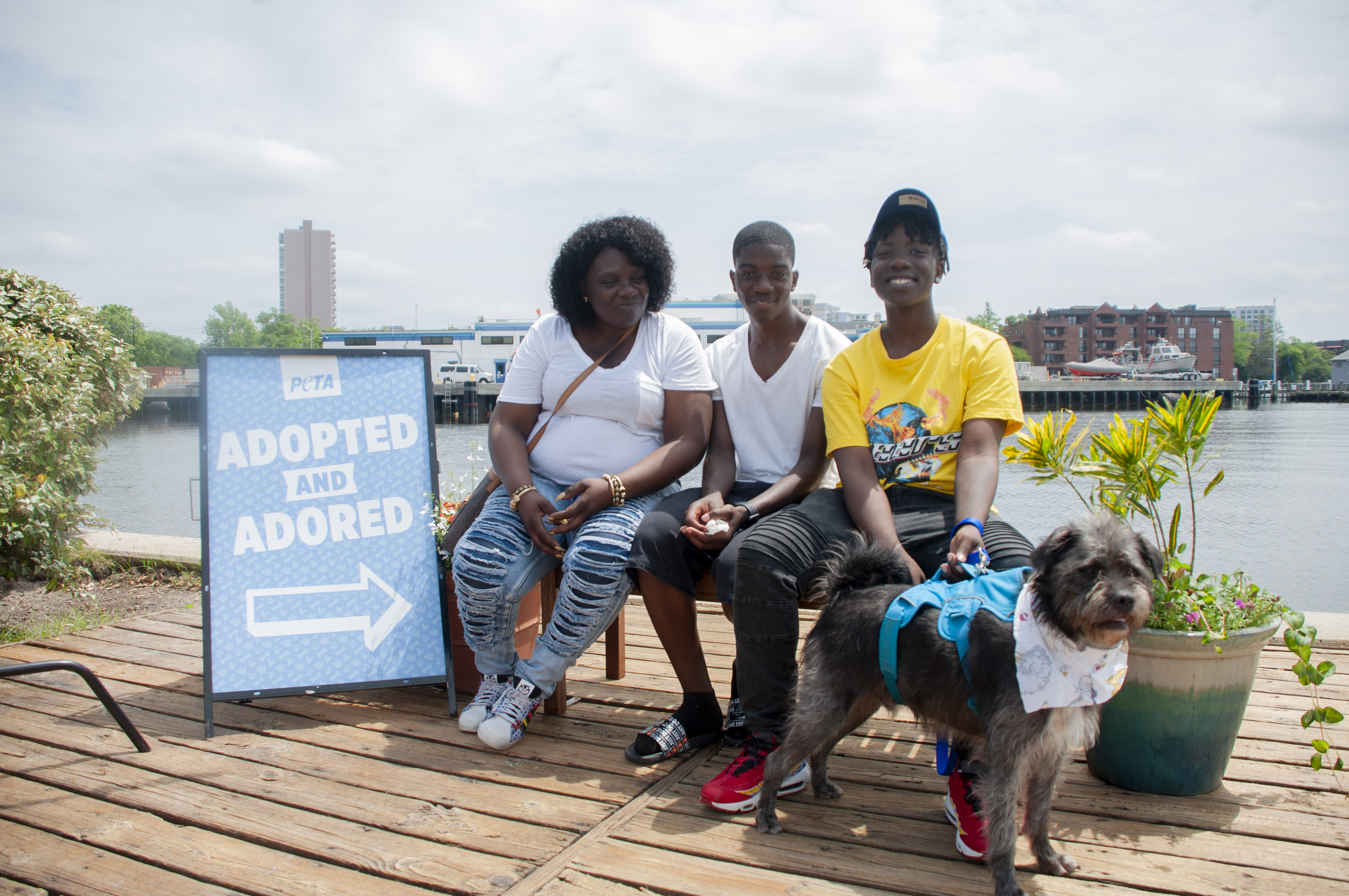 … more dogs …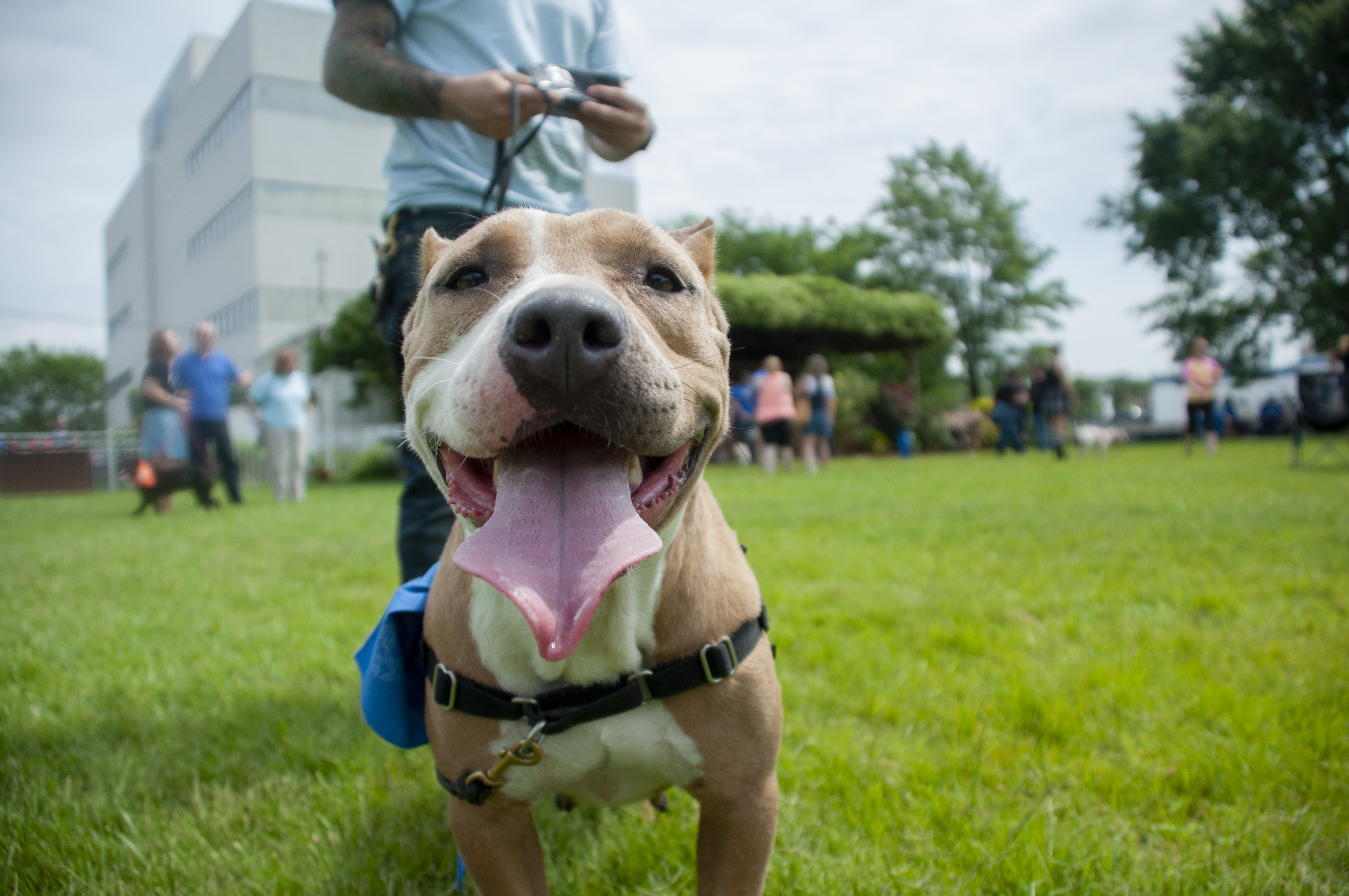 … flower crowns …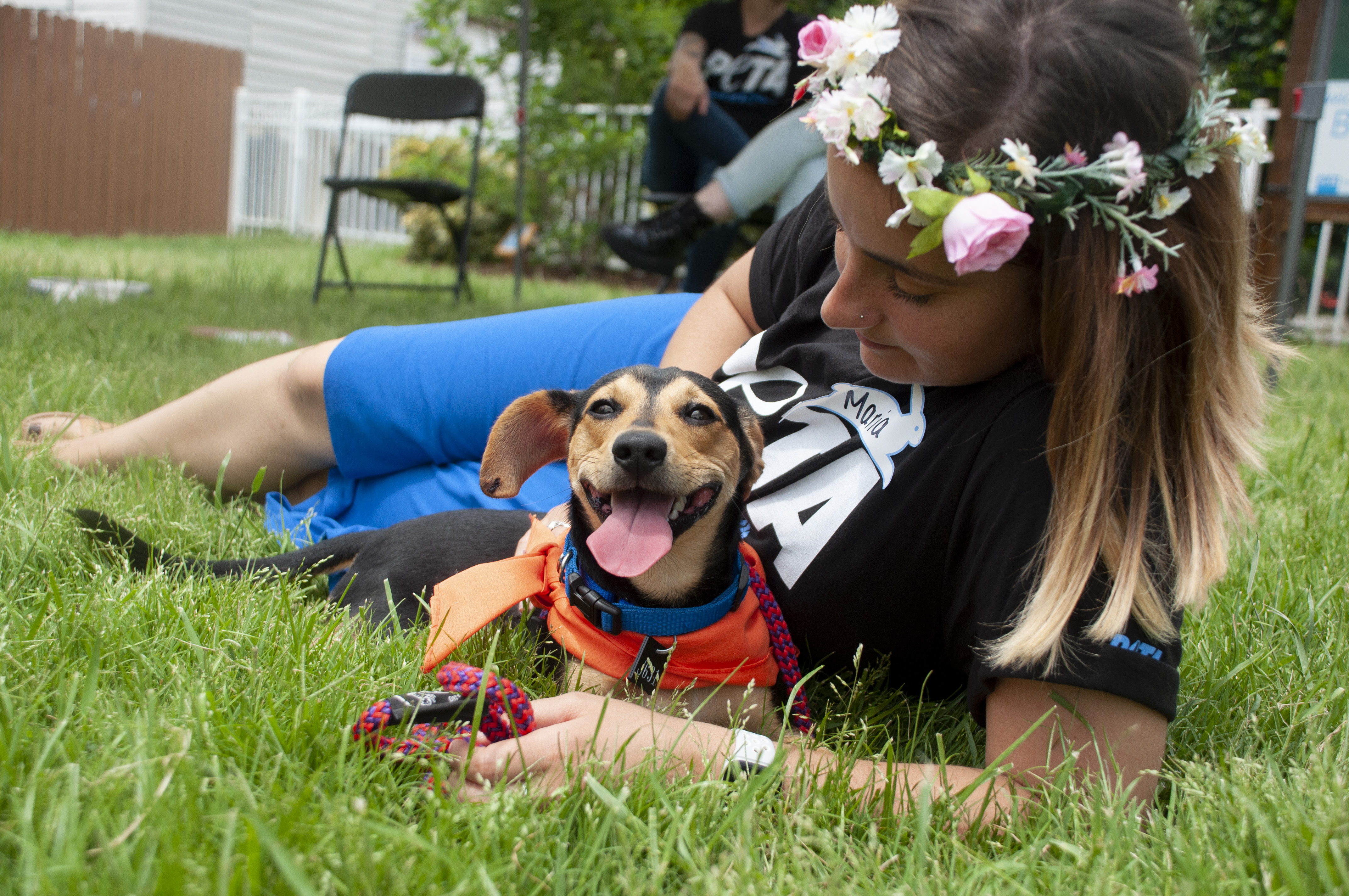 … and more dogs: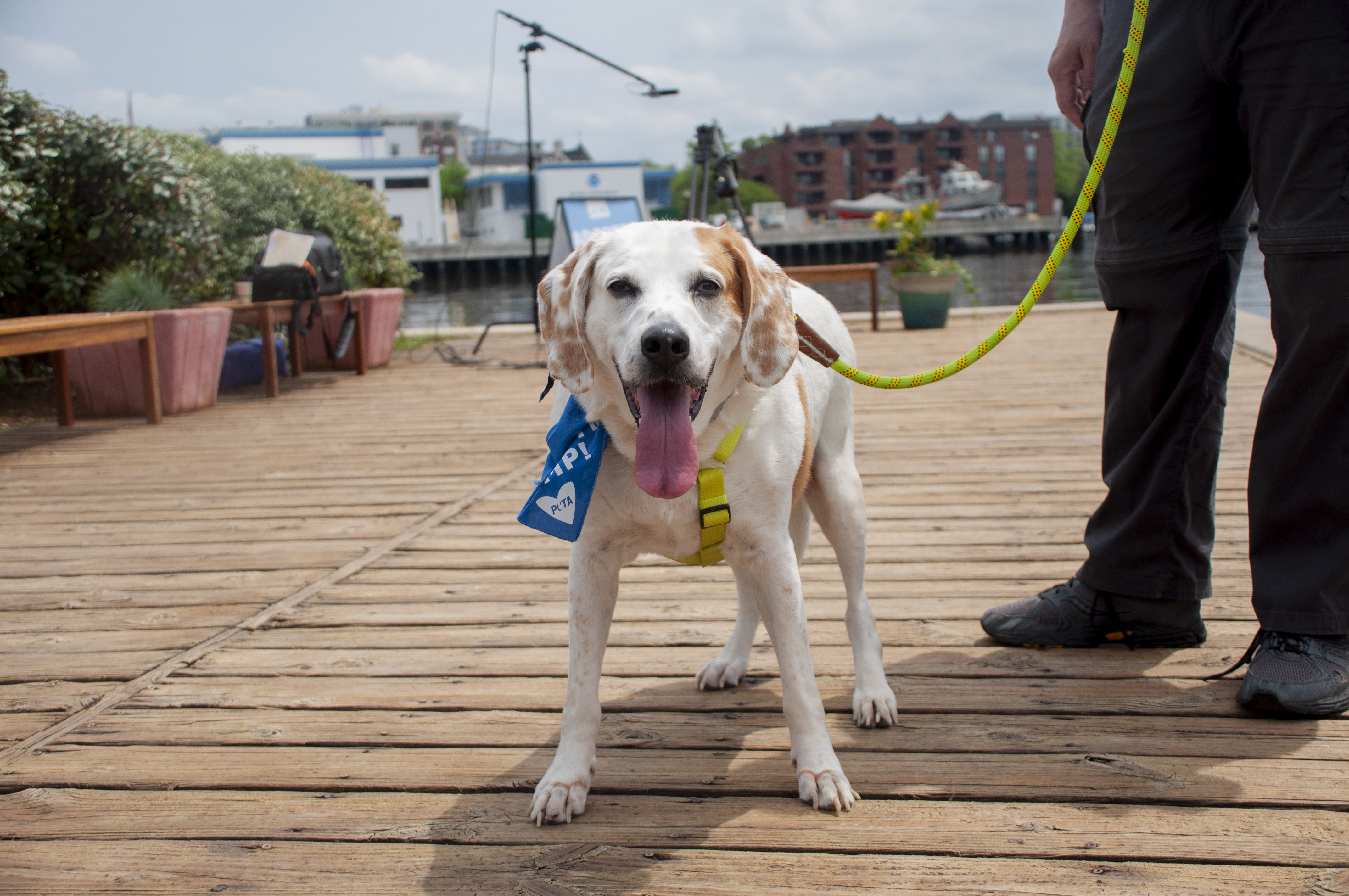 The event took place at our Bea Arthur Dog Park—a scenic acre alongside the Elizabeth River, right next to the Sam Simon Center (our Norfolk, Virginia, headquarters)—on Saturday, May 11. In just one day, nearly 20 dogs were adopted. Plus, several more adoptions are pending. Norfolk Mayor Kenny Alexander …
… City of Norfolk Council Member Courtney Doyle …
… and Norfolk Sheriff Joe Baron attended the adoption event. Sheriff Baron had simply planned to stop by the event and show his support—that is, until he and his wife fell in love with a beautiful, sweet hound.
They adopted the pup (affectionately named Number Two for now, as they already have one canine companion) and took her home the same day.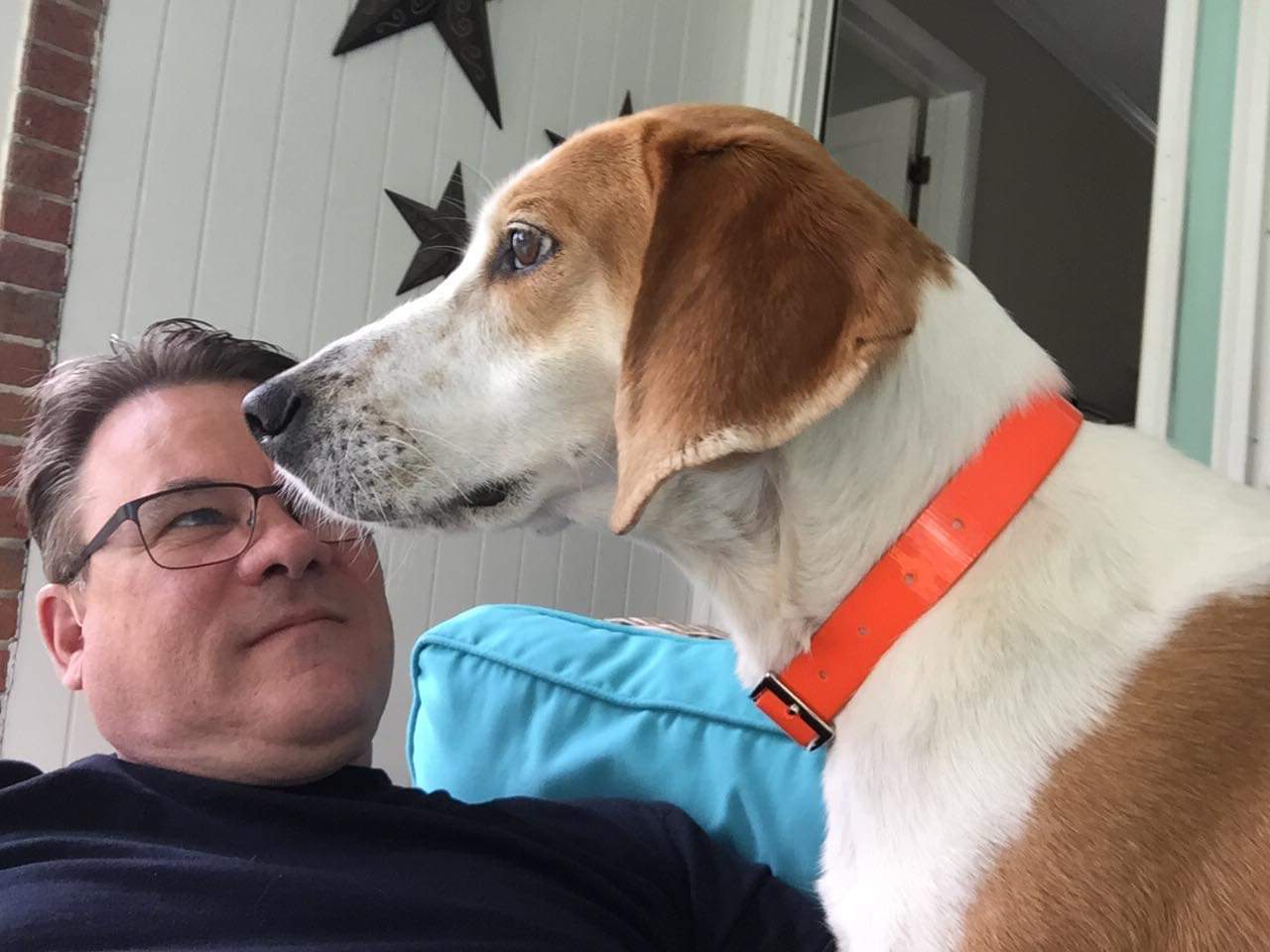 Bay Beagle Rescue, Chesapeake Animal Services, the Chesapeake Humane Society, Isle of Wight County Animal Control & Shelter, the Norfolk Animal Care Center, the Norfolk SPCA, Partners Among Cats and Canines, the Peninsula Regional Animal Shelter, the Portsmouth Humane Society, Virginia Beach Animal Control, and the Virginia Beach SPCA participated in the event along with PETA. Our shelters are bursting at the seams with wonderful dogs who would make great companions, encourage you to get some exercise, and love you to pieces. PETA's Poochella festival offered a chance for attendees with room for another family member to meet their perfect canine match.
Couldn't Attend Poochella? Here's How You Can Still Help
Every year, animal shelters across the U.S. are forced to euthanize millions of cats and dogs for lack of suitable homes. Countless other animals are abandoned to fend for themselves outdoors. We encourage all guardians to have their animal companions spayed and neutered and never to buy animals from breeders or pet stores, which only exacerbate the homeless-animal crisis. Click below to learn more about fixing animal homelessness: