Football season is about to, well, kick off. It's fitting that in a sports league with so many teams named after animals—the Bears, the Eagles, the Dolphins, the Lions, etc.—there are plenty of players who show compassion for our furry, feathered, and finned friends. Here are 11 current and former NFL pros whom the animals are glad to have on their team:
Sedrick Ellis (New Orleans Saints)
New Orleans Saints player Sedrick Ellis lives up to his team's name in his PETA ad encouraging folks in the Big Easy and elsewhere to make plans to take care of animal companions before emergencies happen.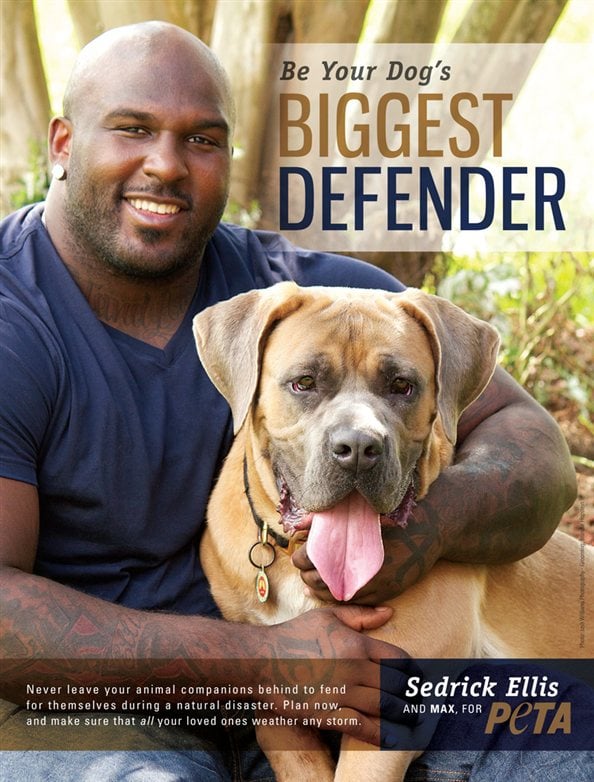 ©Photo: Josh Williams Photography. Grooming: Brandie Hopstein
Arian Foster (Houston Texans)
Houston Texans running back Arian Foster makes my hometown proud with his outstanding skills on the field and makes animal advocates cheer for his embrace of healthy and humane vegan foods.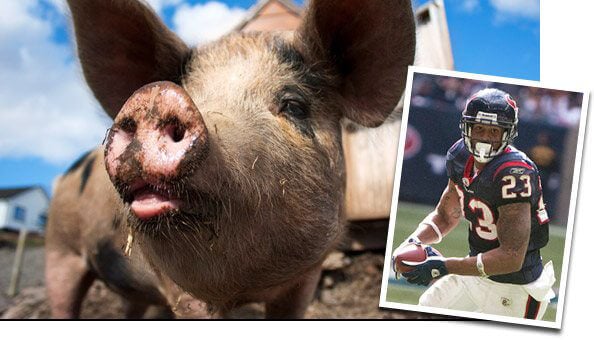 Foster image: AJ Guel Photography| cc by 2.0 
Lance Briggs (Chicago Bears)
Playing in the Windy City, linebacker Lance Briggs knows what cold weather can feel like, which is why dogs don't belong outside in the wintertime, as his PETA ad explains.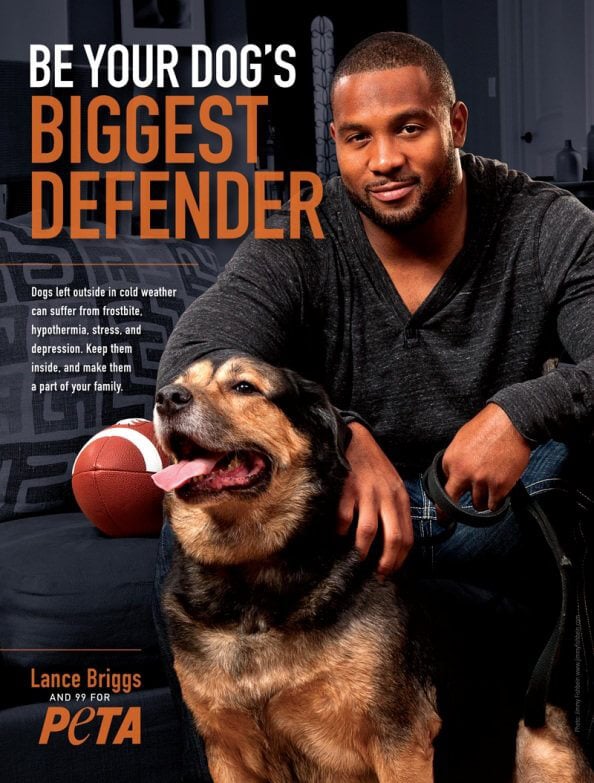 ©Photo: Jimmy Fishbein www.jimmyfishbein.com
Glenn Dorsey (Kansas City Chiefs)
Also speaking up for cold dogs is Glenn Dorsey, who posed for a PETA ad with his dog Bugsy, of whom he said, "Bugs don't care if we win or lose, he's still gonna love me."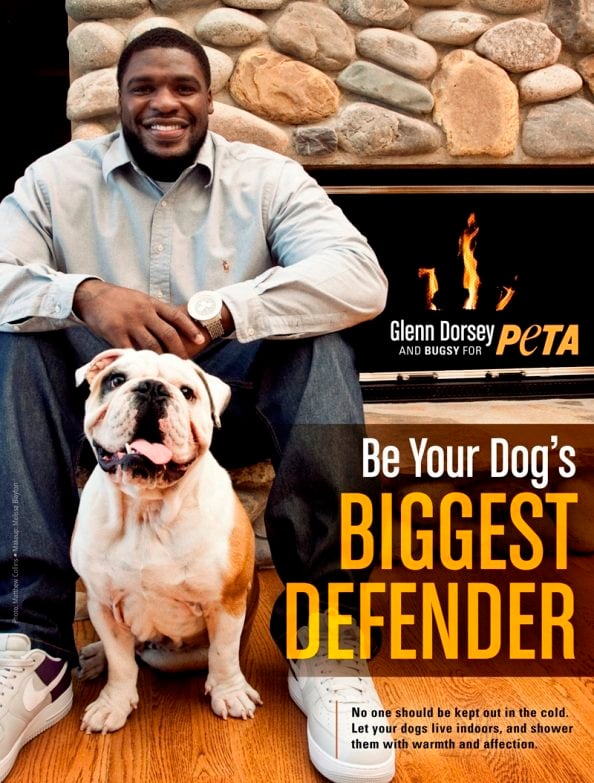 ©Photo: Matthew Collins, Makeup: Melissa Blayton
Aaron Curry (Oakland Raiders)
Aaron Curry posed with his rescued dog Laila for a peta2 "Be Your Dog's Biggest Defender" ad urging people not to chain their dogs.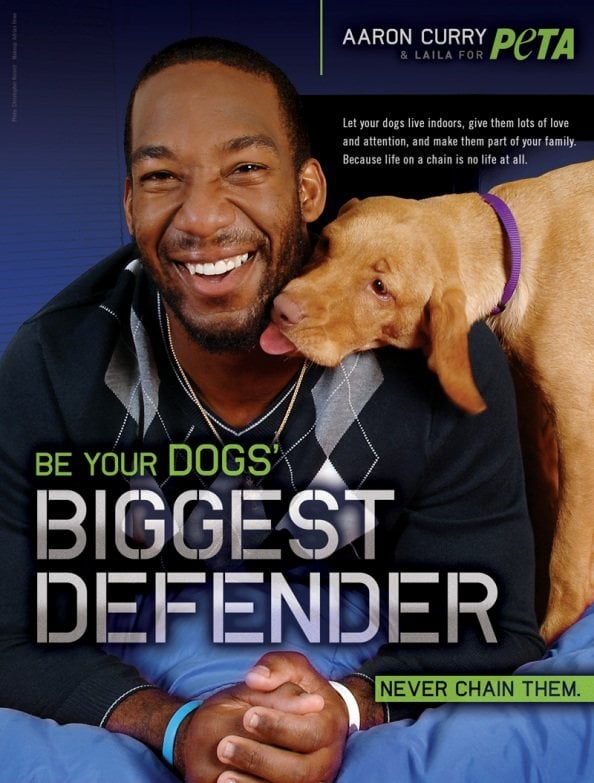 © Photo: Christopher Record, Makeup: Adrian Howe
Willis McGahee (Denver Broncos)
When he played for the Baltimore Ravens, Willis McGahee, now on the Denver Broncos, bucked the cruelty of fur by baring his tats—and much more—for a red-hot PETA "Ink, Not Mink" ad.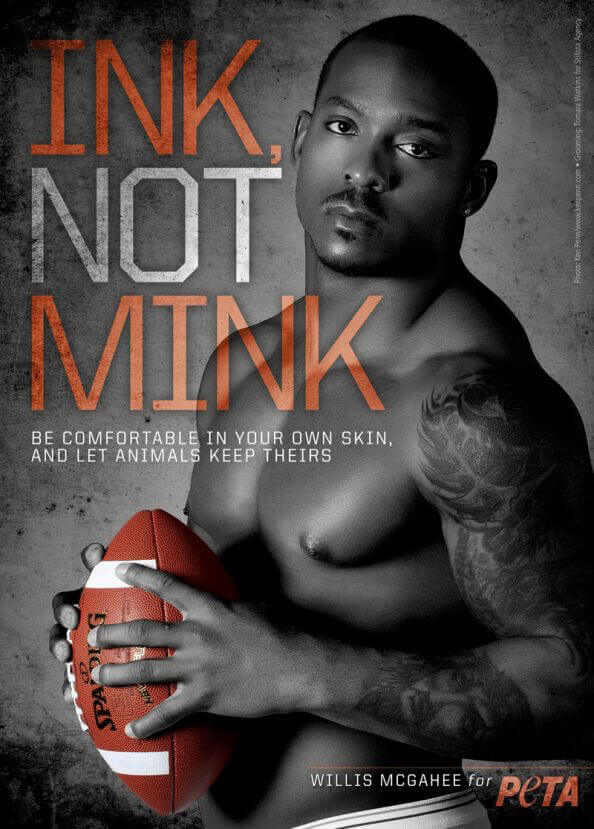 © Photo: Ken Penn/www.kenpenn.com, Grooming: Tomara Watkins for Stilista Agency
Terrell Suggs (Baltimore Ravens)
Another Ravens player happy to show his skin to save animals' hides, Terrell Suggs is one of the toughest linebackers in the NFL, but he considers the production of fur "cruel and evil" and will never cross the line by wearing it.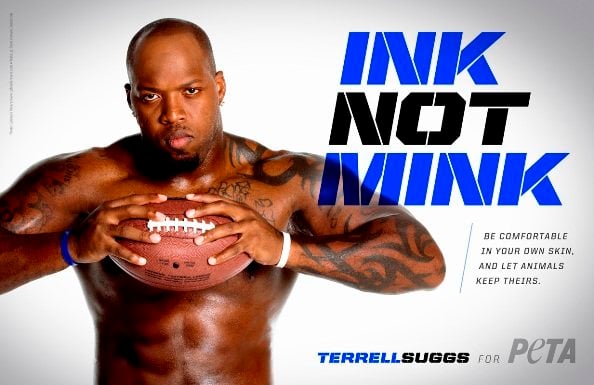 © Photo: Gabrielle Revere/www.gabriellerevere.com, Makeup: Demi V./www.DemiV.com
Tony Gonzalez (Atlanta Falcons)
Tony Gonzalez, a six-time Pro Bowl veteran, also stripped down for PETA, alongside his wife, October, to declare, "We'd Rather Go Naked Than Wear Fur!"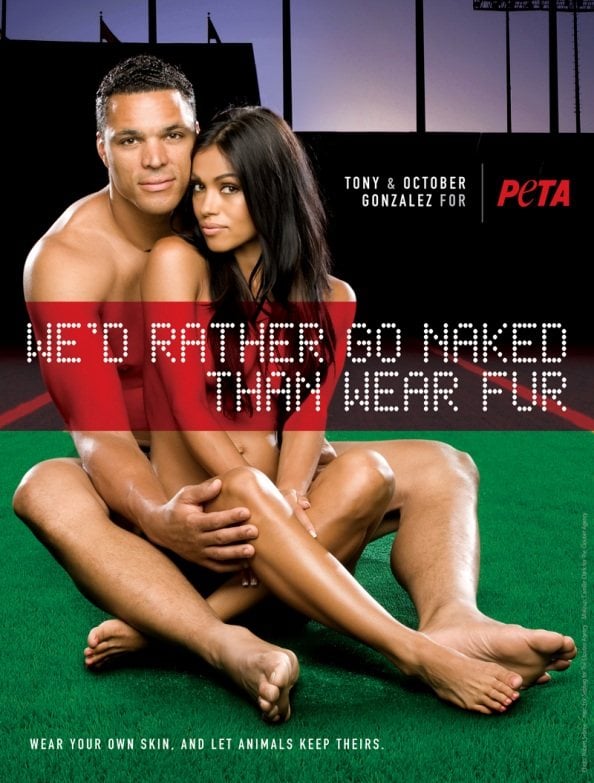 © Photo: Robert Sebree, Hair: Eric Sebbag for The Cloutier Agency, Makeup: Camille Clark for The Cloutier Agency
Ricky Williams (retired)
Ricky Williams, a vegetarian, hosted PETA's faux–chicken-wing taste test, crowning Gardein's vegan buffalo wings the winner.
Michael Strahan (retired)
Former NFL star Michael Strahan has a new job as co-host of "Live With Kelly and Michael," but PETA helped keep him occupied making a public service announcement for "backyard dogs."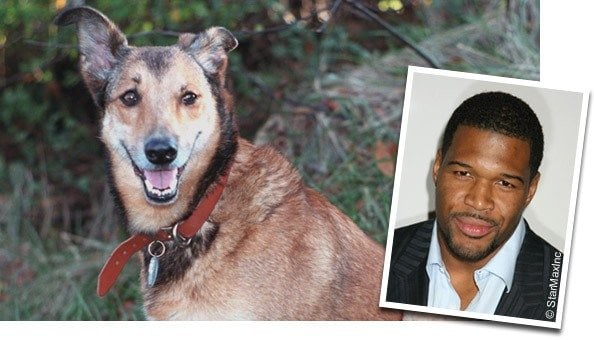 © StarMaxInc.com
Drew Brees (New Orleans Saints)
Drew Brees and his wife, Brittany, who are both lactose intolerant, teamed up with dairy-free brand So Delicious for a promotion benefiting the couple's charitable foundation—and anything that encourages nondairy living also helps cows used for milk.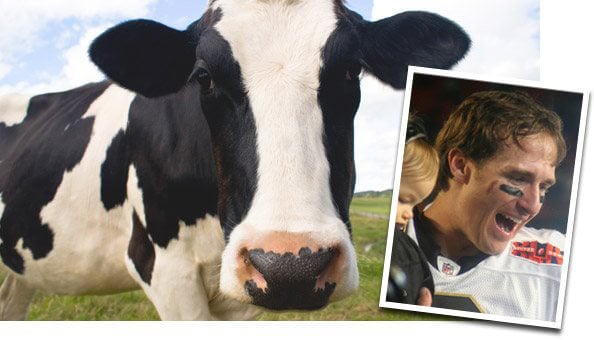 Brees photo: Ian Ransley Design | cc by 2.0 
Even if you have no hope of making it to the Super Bowl, you can still be a champion for animals—learn how.