The late River Phoenix was not only a supremely talented actor and musician but also a compassionate person who cared deeply for animals. When he was just 17 years old, he wrote this beautiful lyric:
Run to the rescue with love,

And peace will follow.
At a certain point, one can only binge-watch so many shows and spend so many hours on Instagram (even if that's likely many, many shows and many, many hours). For those of you looking to take a break from the screen during self-isolation, PETA's got you covered: Get out your crayons, paint, or any other medium of your choice and get to coloring with this anti-speciesism coloring page!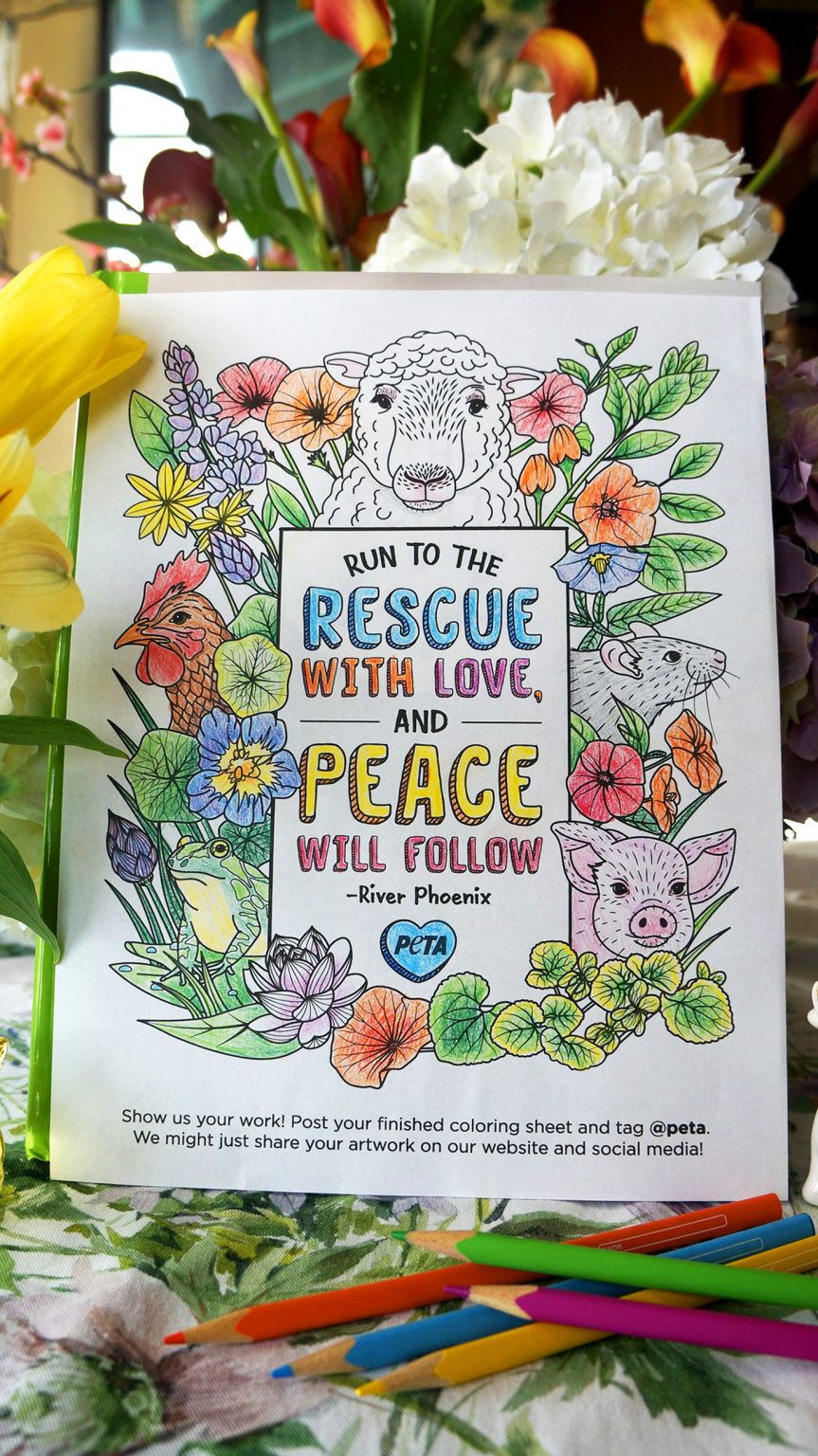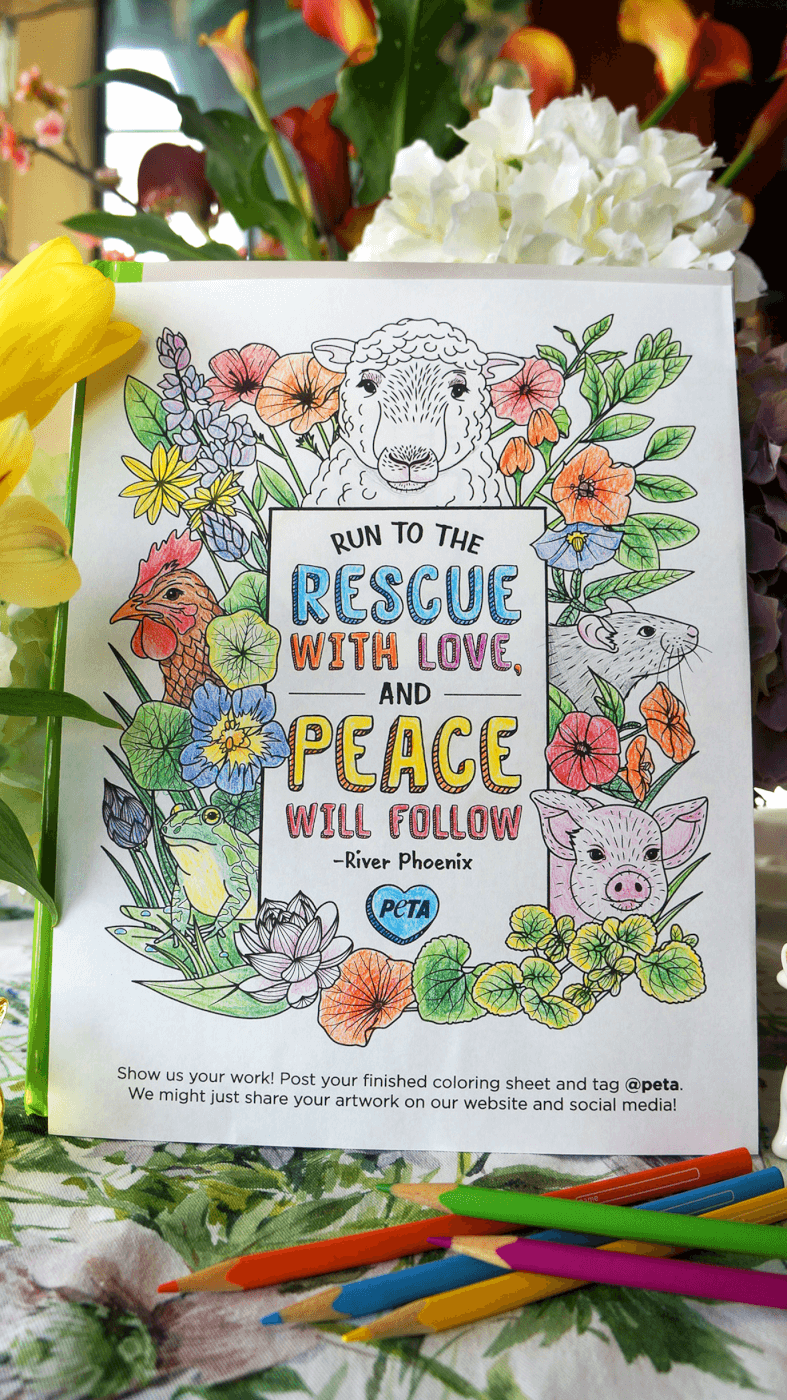 Download PETA's River Phoenix coloring page
'Run to the Rescue With Love'
River's legacy of kindness lives on through the other members of the Phoenix family, many of whom are committed animal rights activists in their own right.
River's brother, Joaquin Phoenix, has collaborated with PETA on campaigns against the wool, dog-leather, exotic-skins, fishing, and turkey industries, among others. He also used his recent moment in the spotlight, as he swept the 2020 awards season for his performance in Joker, to speak up for animal rights and against speciesism. As he concluded the acceptance speech for his Best Actor Oscar, Joaquin paid tribute to his brother by reciting this lyric, which perfectly captured his speech's theme of empathy.
No printer? No problem!
Click here for instructions for coloring the page directly from your computer.
Animals Are Not Ours to Use
Each animal on this coloring page represents those who are typically exploited for experimentation, dissection, food, and clothing. PETA's mission is to remind the world that animals are not ours to use—not as test tubes, not for a Thanksgiving centerpiece, and not for sweaters or shoes. Help fight speciesism by sharing some of these amazing facts about animals that show how these sentient beings are just as deserving of respect as humans:
Sheep can recall 20 faces for up to two years, using the same neural pathways as humans.
Desert mice know how to collect drinking water by placing a stone outside their burrow so that they can drink the morning dew from it on a burning hot day.
Pigs enjoy listening to music, playing with soccer balls, getting massages, and even playing video games.
Frogs have learned to overcome street noise by using drainpipes to amplify their calls.
Chickens can remember more than 100 different faces of humans or animals and have their own unique language, with more than 30 different sounds.
Post your artwork to your preferred social channels, and tag @peta—we may share your work on our website or social channels!