Holy hayrides, it's fall! If you're still beating the sand off your flip-flops and don't even know where your flannel is, don't fret. PETA has you covered with six ideas for fall family fun that also help animals.
Carve Pumpkins, Not Turkeys
The holidays are time for family, so get your carving tools lined up on the table and gather your loved ones around the … pumpkin! Turkeys love their families, too. They also like having their feathers stroked and listening to music—and they don't want to be carved. Pumpkins, on the other hand, are the perfect fall muses. Check out these beauties for some animal-friendly inspiration: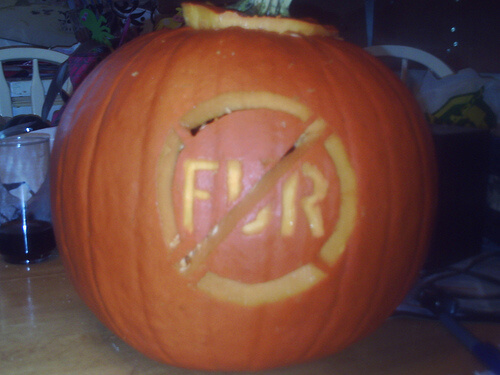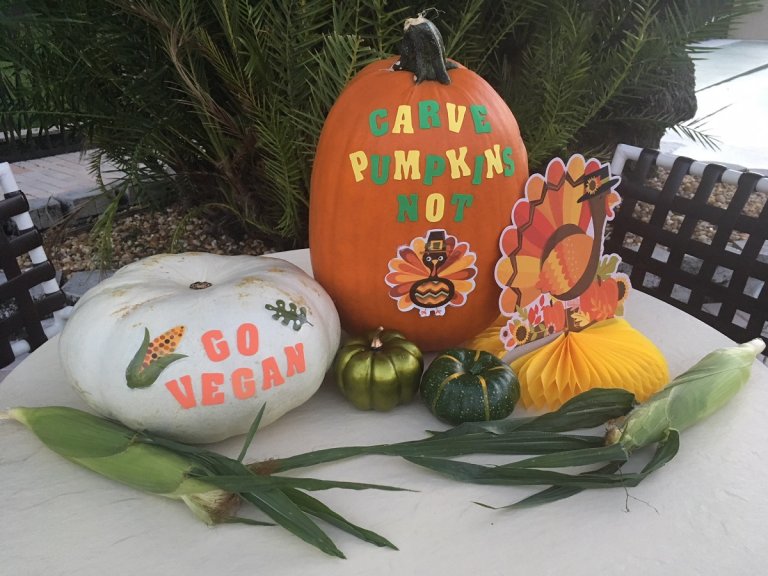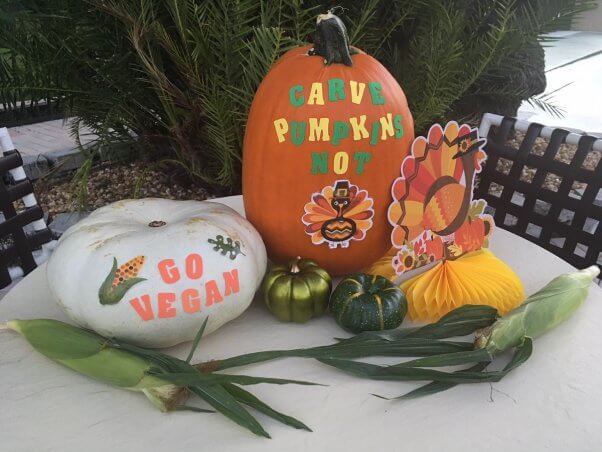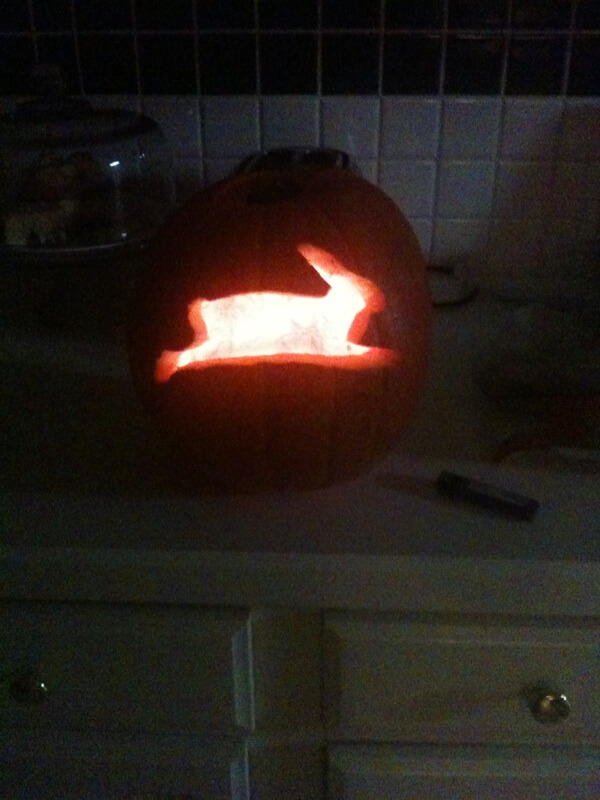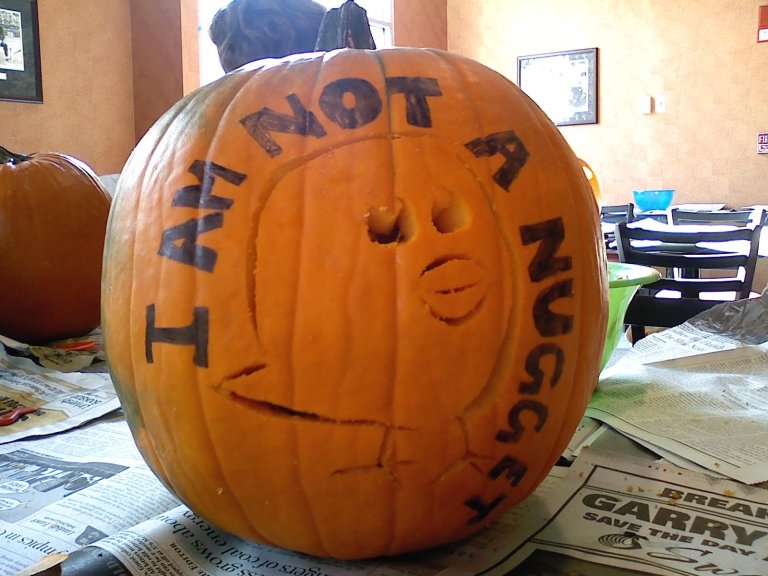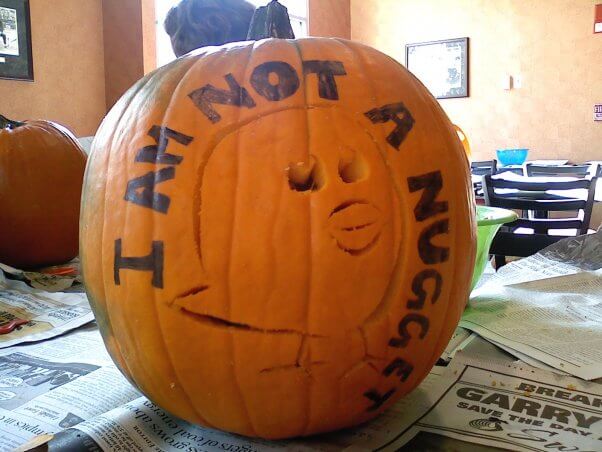 Make a Festive Centerpiece—Not a Dead Baby Bird
Most turkeys killed to become a holiday centerpiece are just 3 to 5 months old. Instead of a dead baby bird, decorate your table with a beautiful floral arrangement …
… a craft project that the kids can make …
… a Tofurky or Field Roast Celebration Roast …
… a decadent dessert …
… or an elegant wine bucket and glasses.
Give Out Undead Candy
Leave the scariness at the haunted house and hand out vegan Halloween candy, like Skittles, Airheads, Smarties, Charms Blow Pops, Nerds, Gobstoppers, and Sour Patch Kids. During a break between trick-or-treaters, send a quick message to Tootsie Roll and Ferrara and ask them to take the bugs out of their glazes and switch to an animal-free option. And if you're still in need of a costume, see PETA's hilarious take on Donald Trump Jr.
Get a Jump on Outdoor Decorating
It's not quite time for lights, but that doesn't mean your yard can't get in the holiday spirit. Get a head start with PETA's fun inflatable lawn turkey to remind everyone that turkeys don't want to be gobbled.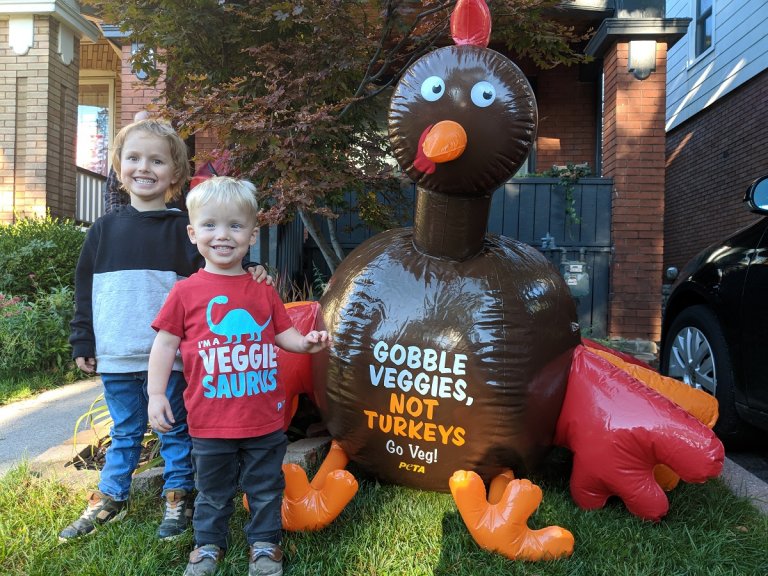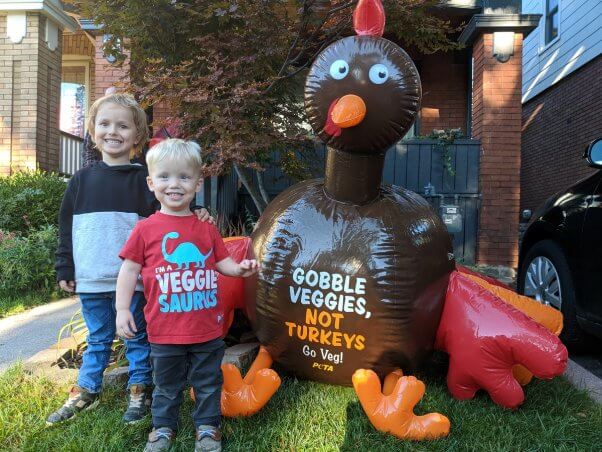 De-Cluck the Potluck
When company potluck season is in full swing, people fully expect the vegans in the office to bring foods like mashed potatoes, green beans, or worse: salad. This year, surprise them with a dish that everyone will want the recipe for, like Smoky Vegan Mozzarella Pumpkin Pizza, Vegan Mac and Cheese (from a box!), Beyond Beef Stuffing, or "Turkey" Burgers (no turkeys were harmed in the making of these burgers). Browse these vegan holiday recipes for more ideas. And you can rock the school bake sale, too, with any of these 13 three-ingredient vegan cookie recipes that are so easy that the kids can make them.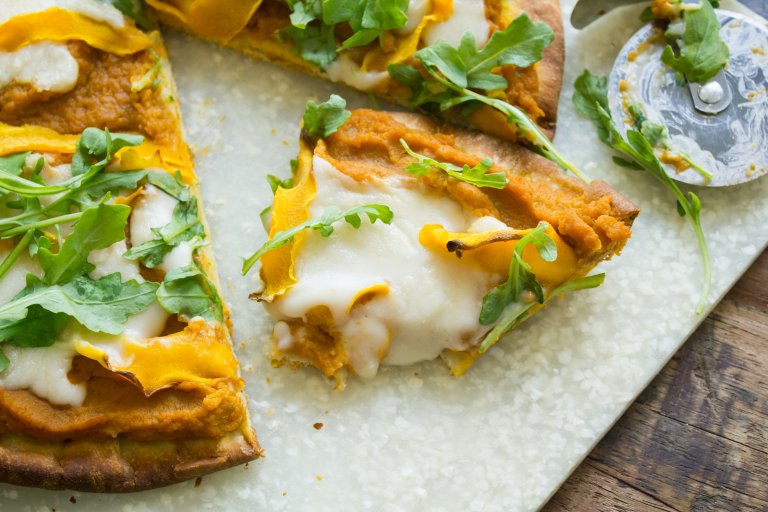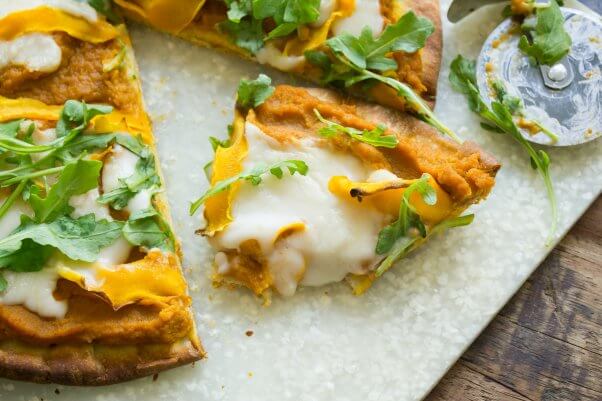 Get a Sweet Treat, Send a Sweet Tweet
Admit it: You're going to have a pumpkin spice latte. Here's where to find the luscious fall staple. And while you're sipping, send a kind tweet to Starbucks letting it know how much you'd love the company if it offered a vegan version of the autumn favorite.
https://www.instagram.com/p/BbDUMIFAebp/
Happy fall (for everyone), y'all!