Sometimes during the holidays, you need just a little backup. We've got your back with PETA's Holiday Survival Guide!  This handy guide has recipes and tips for creating the perfect vegan holiday. So what are you waiting for?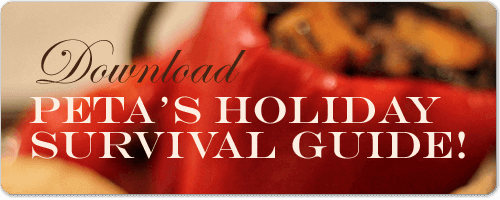 And if you'd like any leaflets to hand out to friends and family this holiday season, e-mail us at [email protected] with your full name and mailing address.
Inspired to help animals?