PETA's Grassroots Protest Team offers services and support to grassroots activists and PETA volunteers in North America, including by providing materials for animal rights activism. If you have an upcoming activism event for animal rights, please submit this form to request supplies.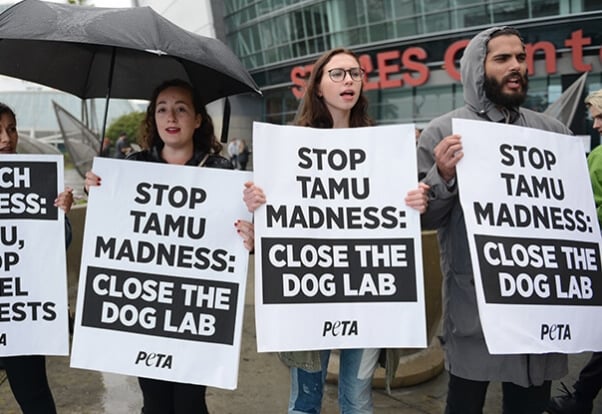 After the form has been submitted, someone from the Grassroots Protest Team will contact you to let you know if your request can be fulfilled.
Submitting this form will enroll you in PETA's Action Team volunteer network!
By submitting this form, you're acknowledging that you have read and agree to our privacy policy and agree to receive e-mails from us.
Got questions? E-mail us at [email protected].
If you're between the ages of 13 and 24, get active for animals by joining PETA's Students Opposing Speciesism (SOS) movement to help shape the future.
Not in the U.S. or Canada? Check out one of these PETA entities.
If you're located in Austria, Germany, or Switzerland, please check out PETA Germany's Activist Network to get local alerts and actions specific to your region!