This action is closed, pending discussions with Topshop. Please stay tuned.
---
Topshop is famed for its cutting-edge faux furs, imitation exotic skins, and vast range of vegan knitwear. Its owner—Arcadia Group—was also the first company to ban mohair following PETA's recent exposé of angora goat farms in South Africa. The brand's progressive stance on animal-friendly fashion has spared the lives of countless foxes, rabbits, goats, and alligators and won it countless compassionate fans around the world. Now, it's time for the brand to ban cruel wool.
BREAKING INVESTIGATION: @PETAAsia has released the first-ever video exposé of cruelty in #England's wool industry. It shows workers beating, stamping on, kicking, mutilating, and throwing around sheep.

TAKE ACTION: https://t.co/irnvRhI1aI pic.twitter.com/fOkiQa7n4p

— PETA Asia (@PETAAsia) August 22, 2018
Abuse is rampant in the wool industry. PETA has released eleven exposés of 99 sheep operations on four continents, including Australia, North America, South America, and, most recently, Europe—where sheep were beaten, kicked, mutilated, and jabbed in the face with sharp metal clippers and lambs were even skinned alive. It's simple: The production of all wool—no matter what country it originated from or what "ethical" or "responsibly sourced" claims are made on its label—means extreme suffering and death for millions of gentle sheep and lambs.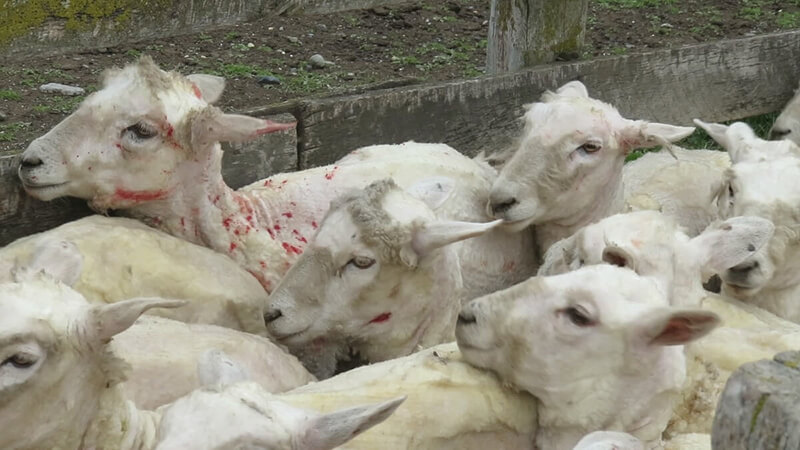 Topshop has told PETA that it uses very little wool and is currently considering whether to use any in future collections. It's time for us to tip the scales and let the company know that sheep deserve its compassion, too.