Look, we get it. You want to do as much as you can to help animals, but life is always so hectic. However, animals need us to take advantage of every opportunity to speak up for their rights. So PETA came up with a fast, easy way for anyone to help animals anywhere, anytime—PETA's iPhone/iPad app!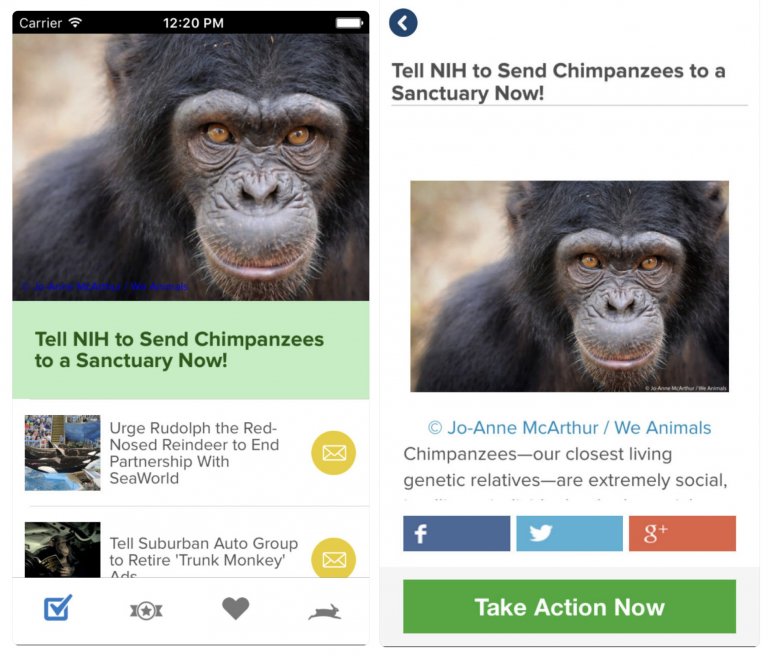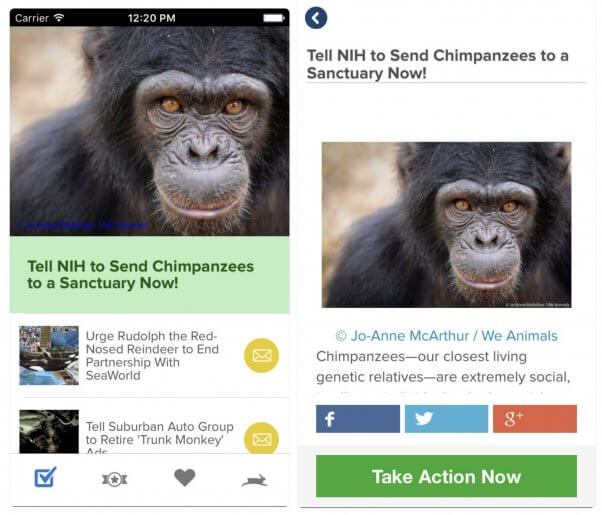 You can persuade designers to stop using fur, get tests on animals stopped, and run the circus out of town, all from the comfort of your own home, the airport, a doctor's waiting room, an oil-change garage, a grocery store, or anywhere else.
Check out this video and see just how powerfully effective—and simple—it is:
The app has helped PETA and our supporters win numerous victories for animals.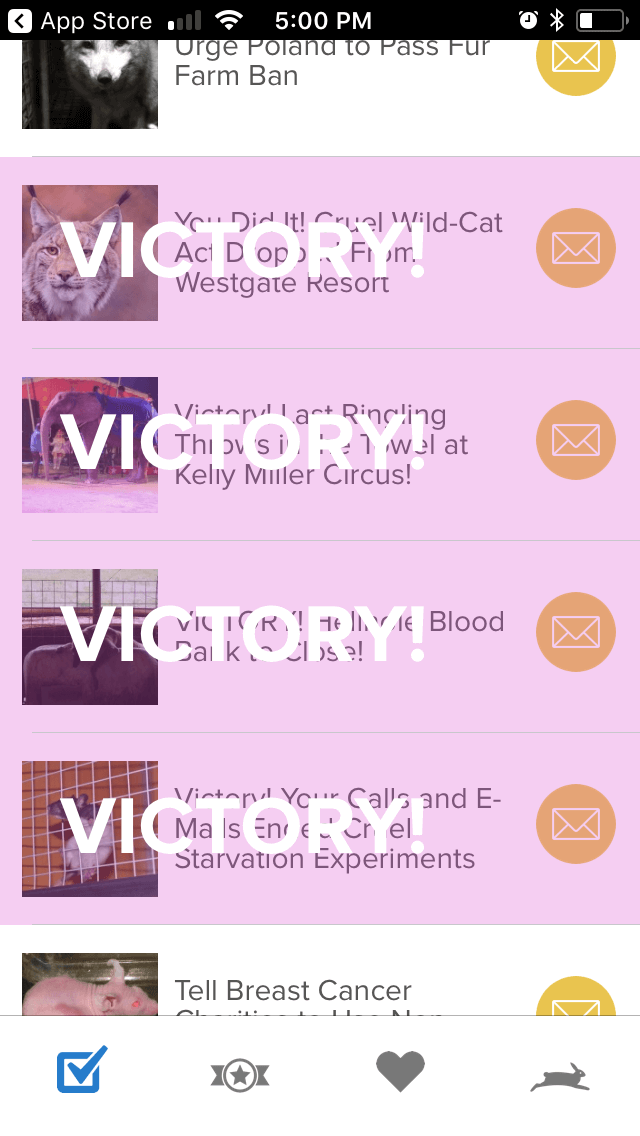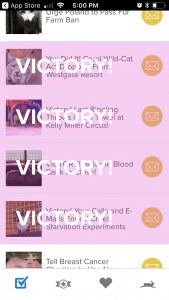 Download PETA's free app today and help us kick cruelty to animals in the apps.