An elementary school classroom wouldn't be complete without a wintertime unit on some of the animals who live in the Arctic. These animals are fascinating to students because of their astonishing adaptations and ability to survive in very cold habitats. Unfortunately, many great lessons on Arctic animals fall flat because they lack the key element of a humane lesson—they don't teach students about the problems that these animals face or how kids can help.
Addressing these issues in lessons is crucial because it encourages students to develop empathy for the animals, which can expand into empathy for all sentient beings. Use this engaging lesson plan in your Arctic animals unit this year and see how eager to help your students will be!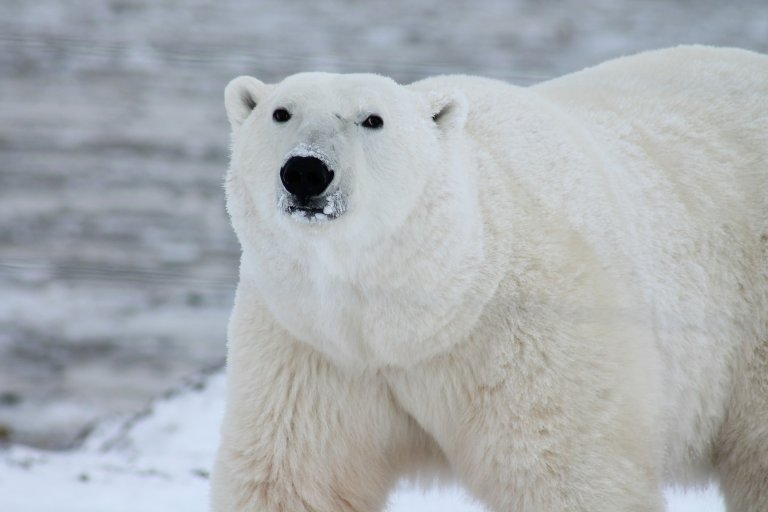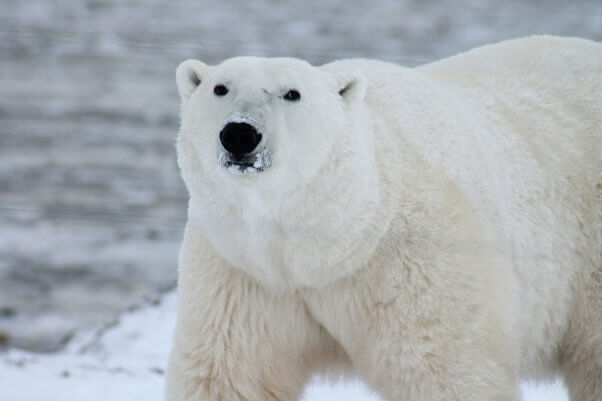 Printable 'Arctic Animals' Mini Book*
Print or display a copy of the mini book for each student.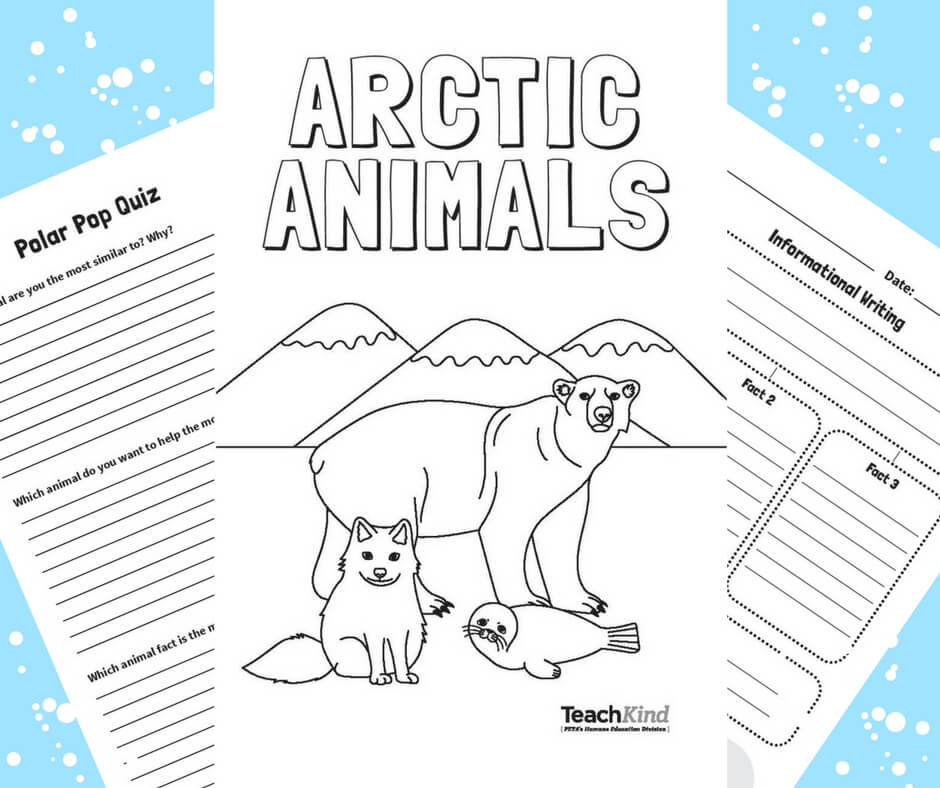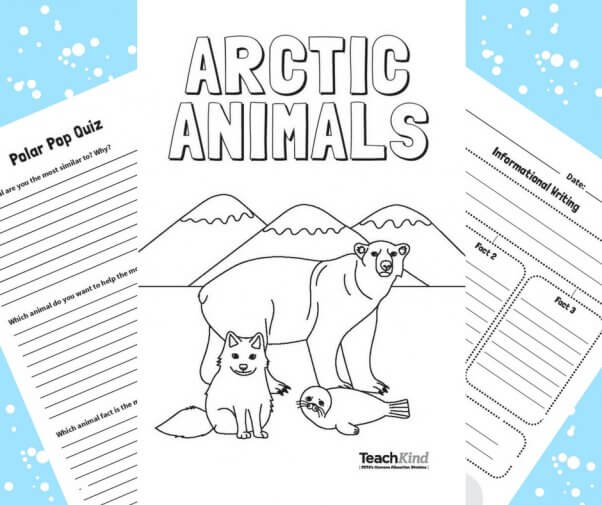 Download this lesson in digital format here!
Before Reading
Remind students that a fact is a true statement about something that can be proved. Informational writing is a way that writers inform readers about a subject. In this kind of writing, we focus on presenting facts about a topic.
Tell students that in this book, they'll learn about five types of Arctic animals, including facts about them, problems they have, and how students can help them. Explain that these are animals who live in very cold places close to the North Pole. You may choose to show students the location on a map in order to integrate geographical information. Explain that after the reading, you'll ask them to write about the facts that they've learned about these animals.
After Reading
After students have read about these five animals, ask them to answer the questions in the back of their books.
Then, have them choose their favorite animal from the mini book to research and write an informational piece about. Ensure that students grasp the compassionate element of the lesson by guiding them to conclude that they can help animals in many ways. They can use this Informational Writing Graphic Organizer to help them develop their writing ideas:
Informational Writing Graphic Organizer*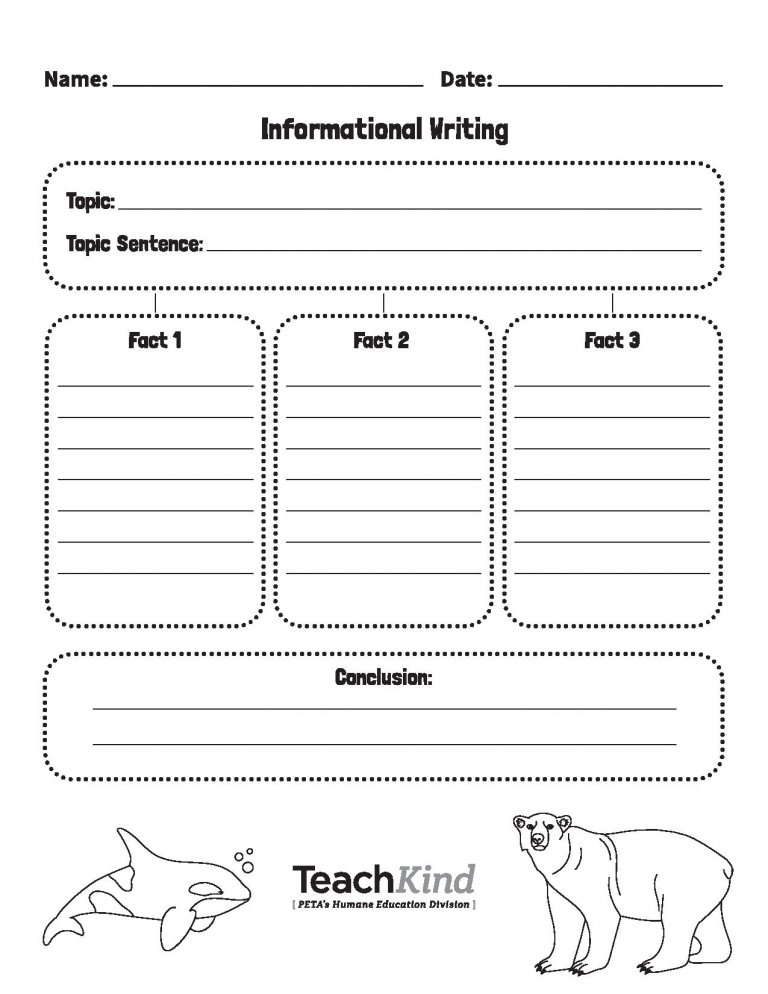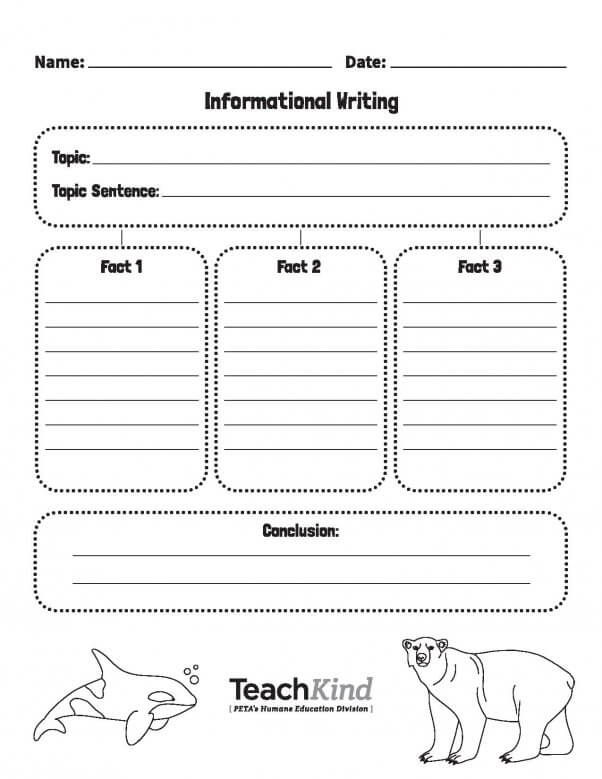 *We know paper is a luxury in the classroom, so please contact us at [email protected] if you need these copies sent to you!
Extension
To continue helping animals as a class, choose one or all of these animals to help by writing letters or taking actions such as those listed in the book for each animal.
Want more ideas on ways in which your class can help animals? Sign up for our lesson of the week:
By submitting this form, you're acknowledging that you have read and agree to our privacy policy and agree to receive e-mails from us.