Use the following resources to learn more about the ethics of dissection, dissection alternatives, and how to implement humane science policies:
An Overview of Non-Animal Learning Methods (for Educators)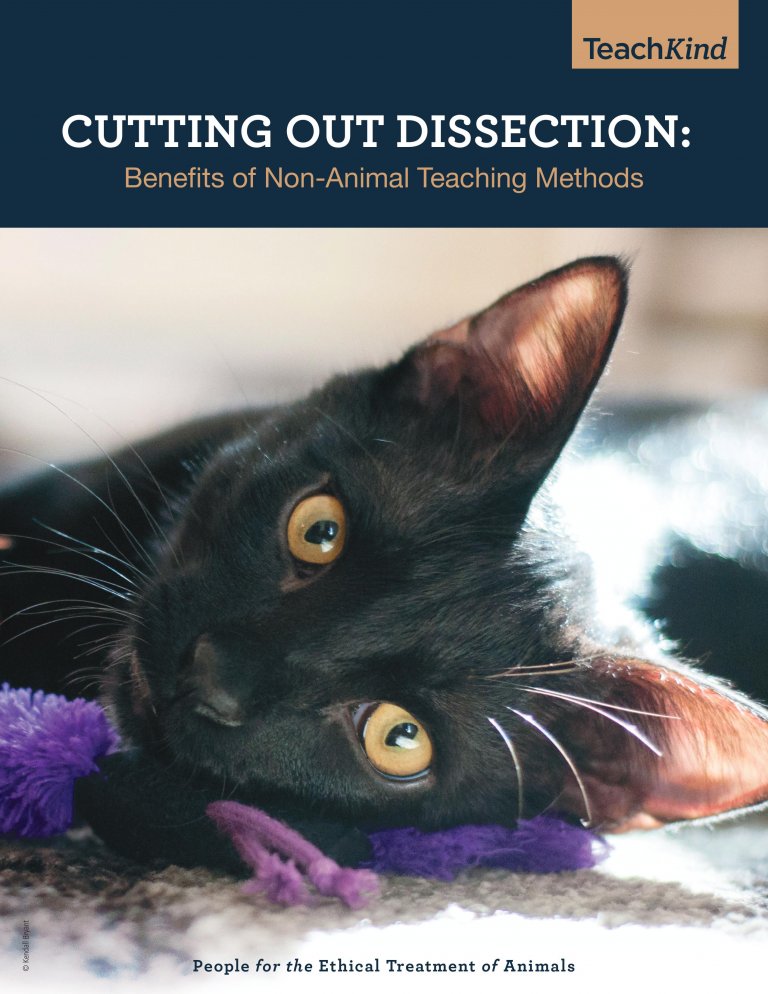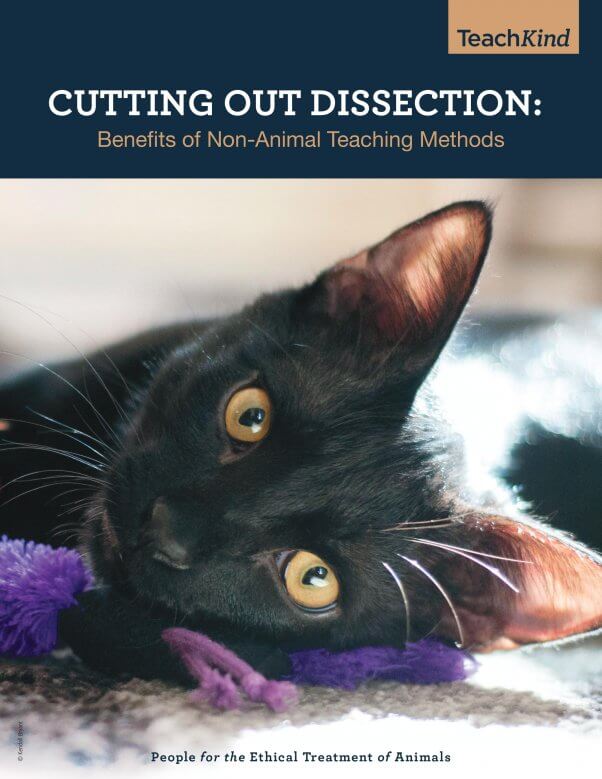 This informational brief outlines the many pedagogical, economic, and ethical benefits of replacing animal dissection with modern non-animal learning methods. Download PDF.
'Guide to Animals and the Dissection Industry' (Ages 11–Adult)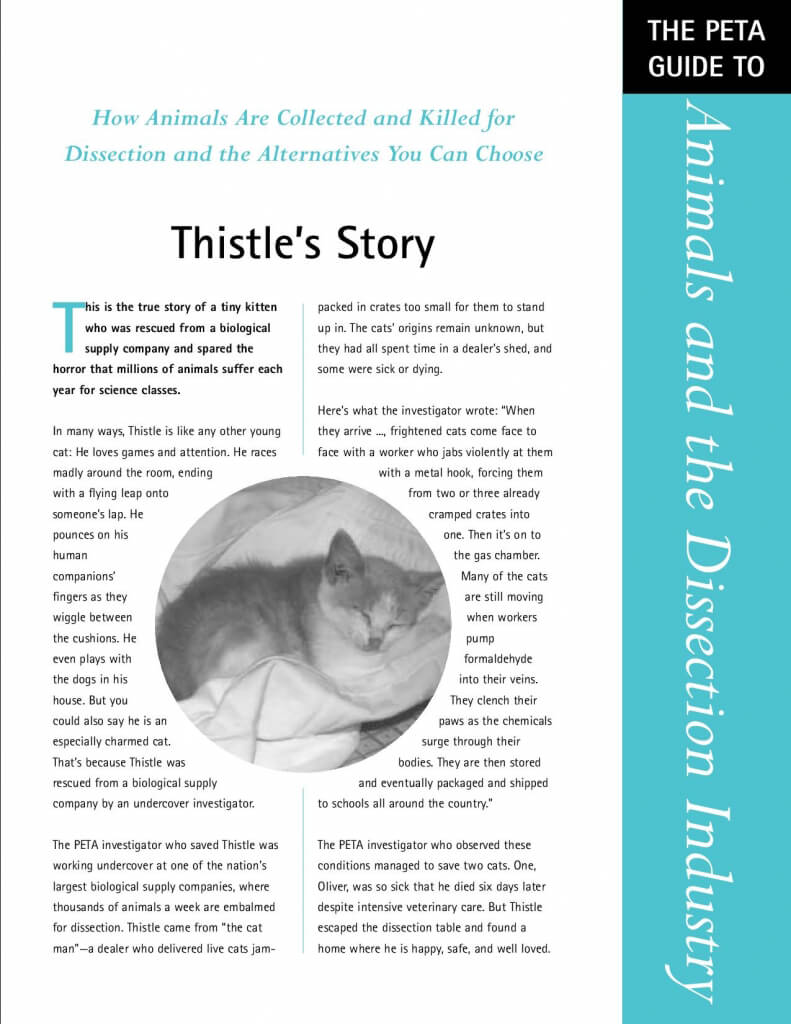 This eight-page guide explains the ethical concerns of dissection and provides a list of alternatives and information on what students and educators can do to help. Distribute these guides to all students, science teachers, and school board members.Download PDF.
Dissection Factsheet (Ages 9–Adult)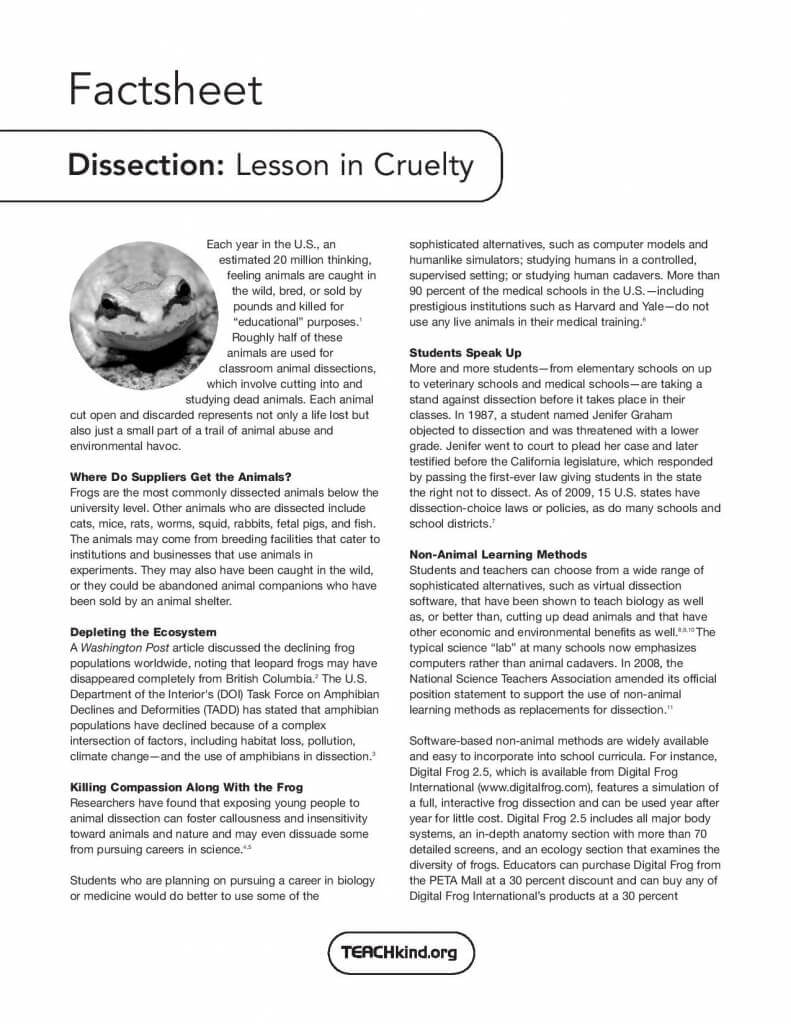 This factsheet is the perfect way to introduce educators, students, parents, and administrators to the issues surrounding dissection. Order it from TeachKind or download, print, and copy the PDF.
Download PDF.