Teacher Spotlight highlights the work of individual humane educators, giving them a chance to share their stories and tips and inspire other compassionate teachers, like you, to take action for animals through education.
Meet Brittany Michelson, a writing instructor and animal rights activist. Since 2017, Brittany has taught activism classes—in addition to her writing classes—at The REALM Creative Academy, a progressive kindergarten to eighth-grade program in Santa Monica, California.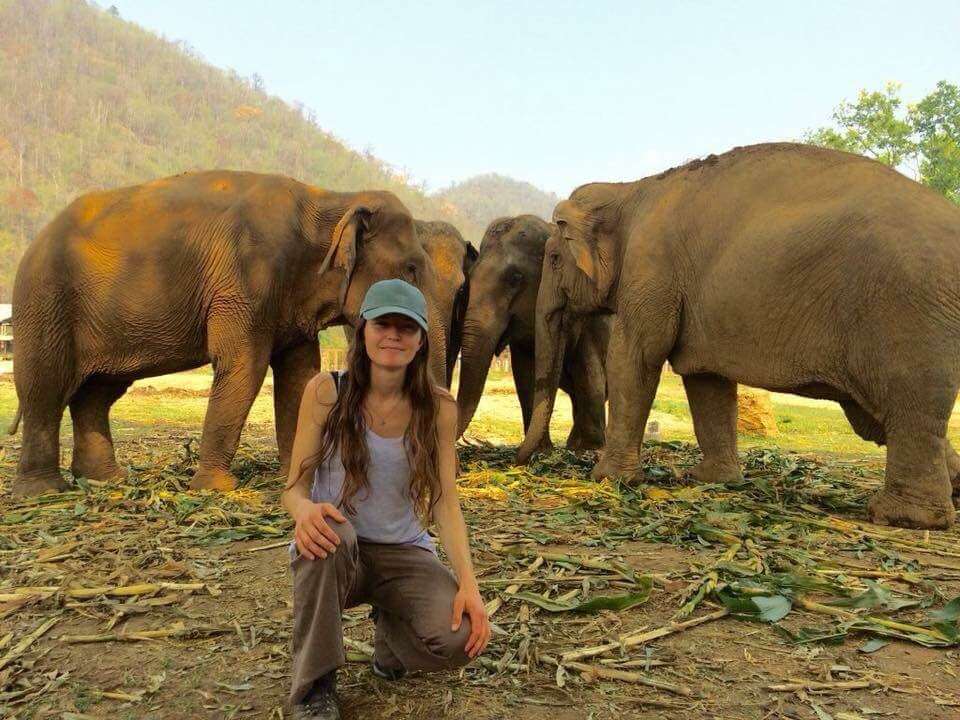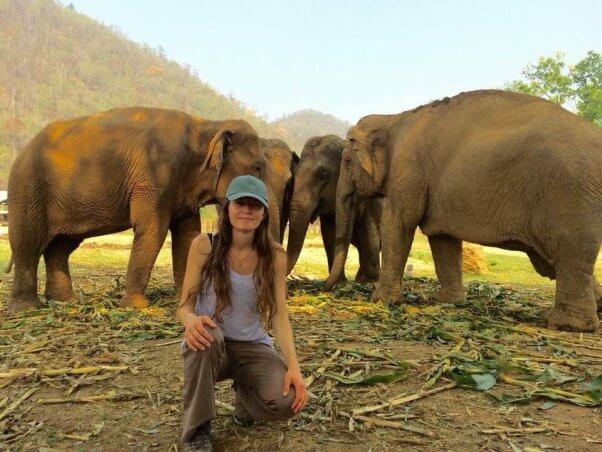 Brittany provides students with the opportunity to explore issues that they care about. "[Students] are encouraged to find their passions," she says, "whether it be for human causes, animal causes, or environmental causes." In a semester-long Action Project, her students can explore their chosen topics, making signs to hang in the building and other public places to raise awareness of their issues. "Almost all of my students so far have chosen animal causes, which makes sense," Brittany explains, "because kids love animals and they don't like when animals are hurting." She believes that all schools should teach activism, citing it as an excellent motivator for struggling or otherwise reluctant learners.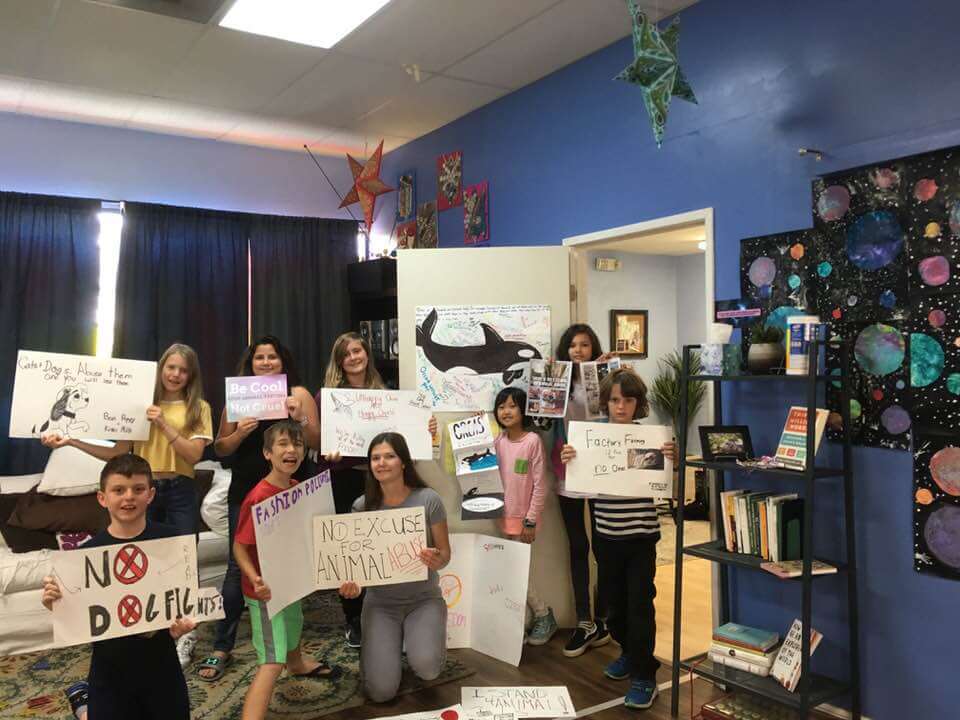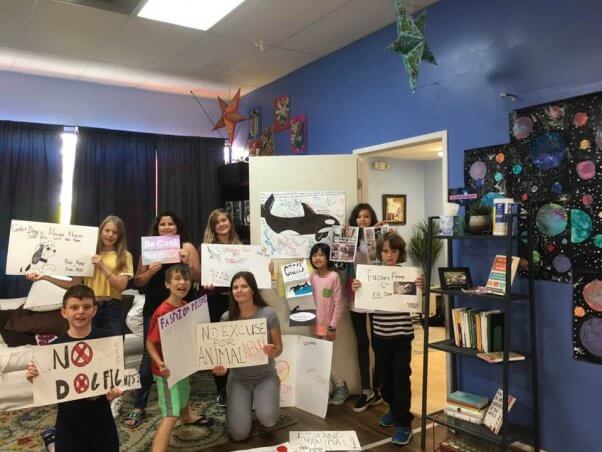 When she's not teaching, Brittany attends protests, marches, and other demonstrations, including pig vigils with Los Angeles Animal Save. There, she and other attendees bear witness to the horrors endured by pigs, who are crammed into trucks and denied food and water, sometimes traveling for hours on end in extreme weather conditions, all before being taken to a slaughterhouse. One of her students, a 10-year-old vegan, and her mother, joined Brittany in bearing witness and are now regular attendees of the vigils. Brittany also conducts workshops and writes creative nonfiction to inspire others to advocate for the rights of all animals.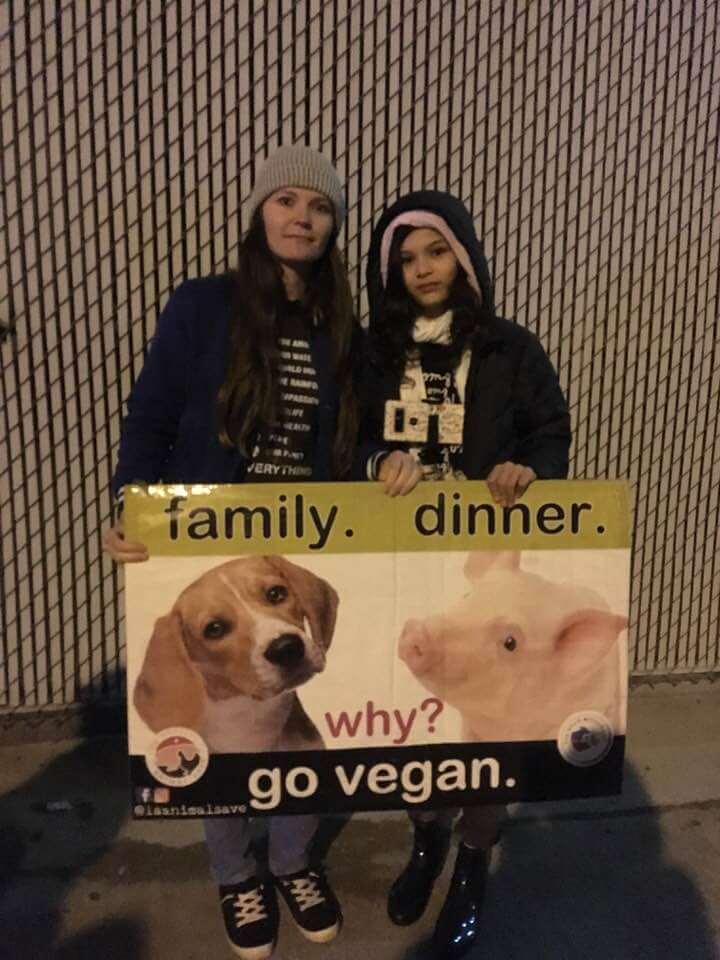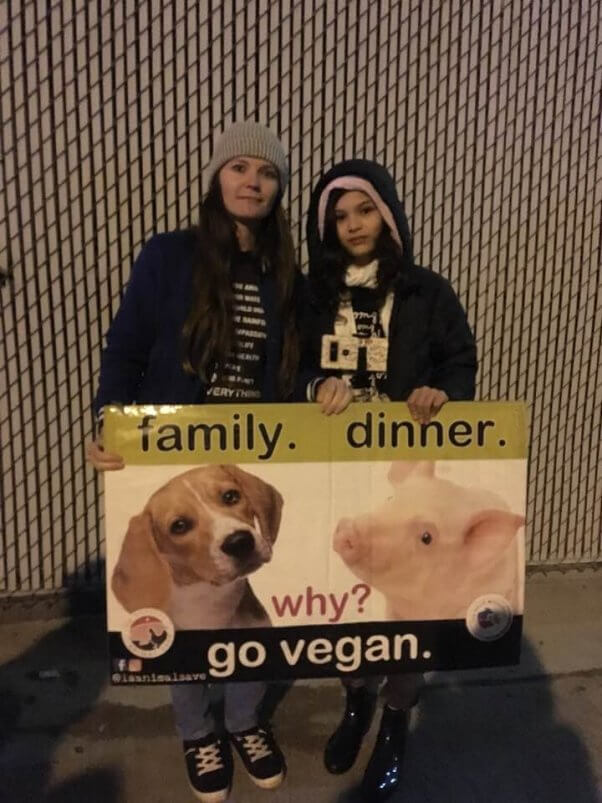 Many people refer to animal rights activism as a passion, but I see it as an obligation. In a world where innocent animals are horrifically exploited and abused by humanity, taking action for them is a moral imperative.
What has been the response of your school community to your humane education lessons?
The response has been very positive and supportive. The directors of the program are thrilled with what I'm doing and have increased the number of activism classes for me to teach. When I started teaching in the program in fall 2017, I had one activism class. [In] spring 2018, they assigned me two activism classes. [In] fall 2018, I will be teaching three activism classes. These are in addition to the writing classes I teach. The directors have also asked me to teach three classes called "The Wonder of Animals," which I'm really excited about.
What challenges do you face as a humane educator, and how do you overcome them?
Luckily, I haven't really been faced with challenges so far, as the directors of the program are supportive and the kids who have signed up for my activism classes have been motivated by their chosen causes and have been open to learning about other students' causes. It can, however, be somewhat challenging to know how much animal cruelty information is acceptable for me to share in class, [such as] when it comes to topics like animals used for food, so I follow the lead of my students as they engage in conversations based on their topics and what they are learning through research and investigation.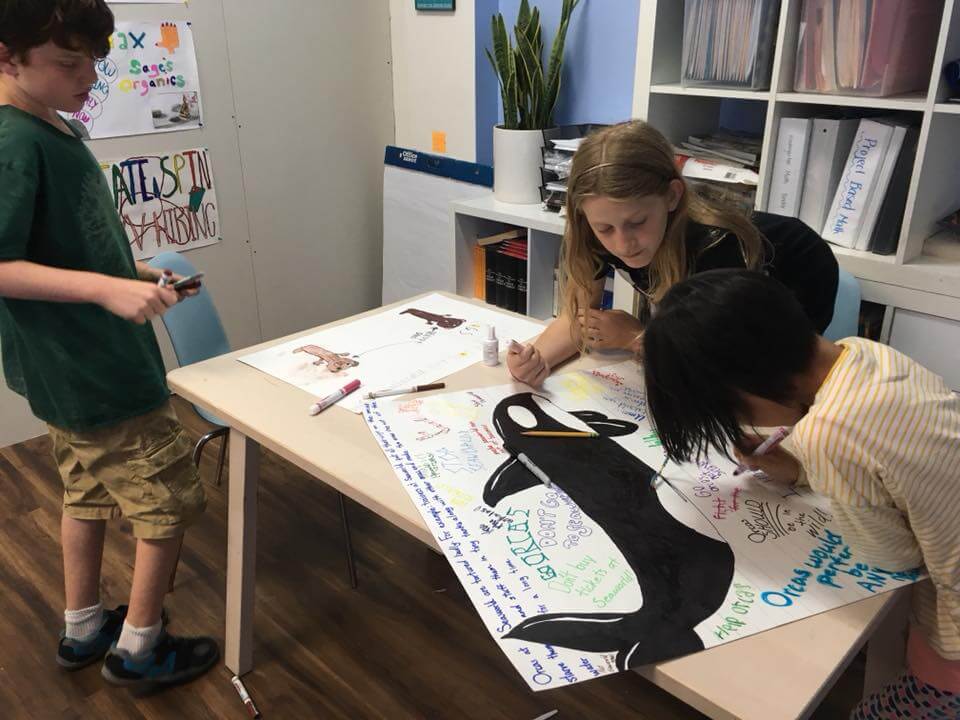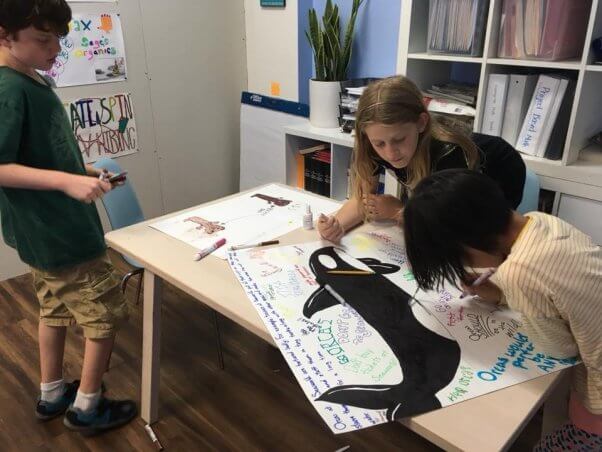 How do you go about educating students about animal issues without "preaching"?
I tend to respond to issues that connect to the topics the students are focusing on. Last semester, I had a student who is vegan and was doing the topic of animal agriculture for her project. She would share information with her fellow students, and I would add my voice to the dialogue to support her and help educate the kids on this industry and its effects on animals, the environment, and human health. My student and her mom met me at a few pig vigils, and she incorporated video footage [of them] into her project, then shared with [the other] students … her experience bearing witness.
Why do you think all schools should teach activism?
Becoming active for a cause is an important way to help create change, and there is no better time than now for young people to learn how to inspire and engage their inner activist. It's often said that kids are the future and that they are the difference, and I believe that if activism classes were taught all over the country, we would be educating a new generation of activists. This would naturally inspire great change.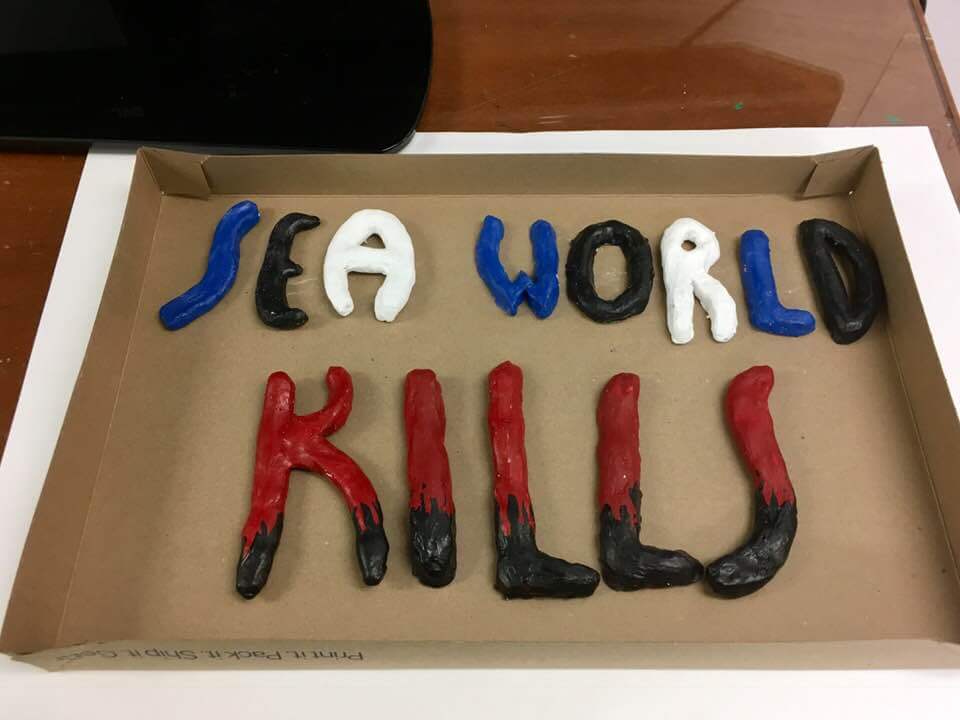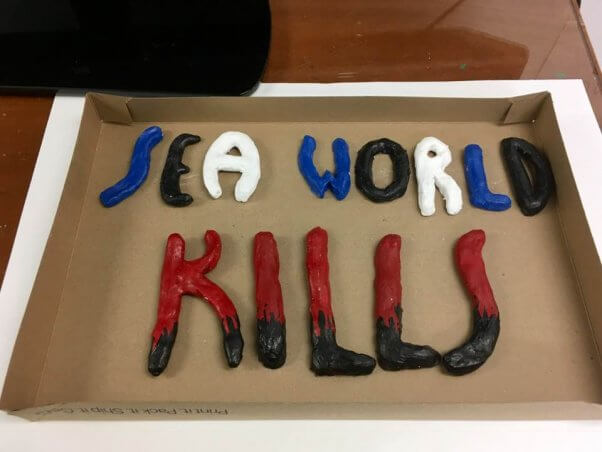 Why is the concept of bearing witness important to you?
Bearing witness gives activists the opportunity to show animals some compassion before they are killed and to offer them water when the situation allows for it. Bearing witness is also an opportunity to take photos and videos to expose their miserable situation to the public. There have been many who have stopped eating animals after seeing footage of their suffering in transport trucks. It prompts people to consider the faces behind the food and to instill the recognition that animals are not menu items or objects but sensitive beings who want to live. Bearing witness has the power to change hearts and minds, and I believe [it] is a vital part of the animal rights movement.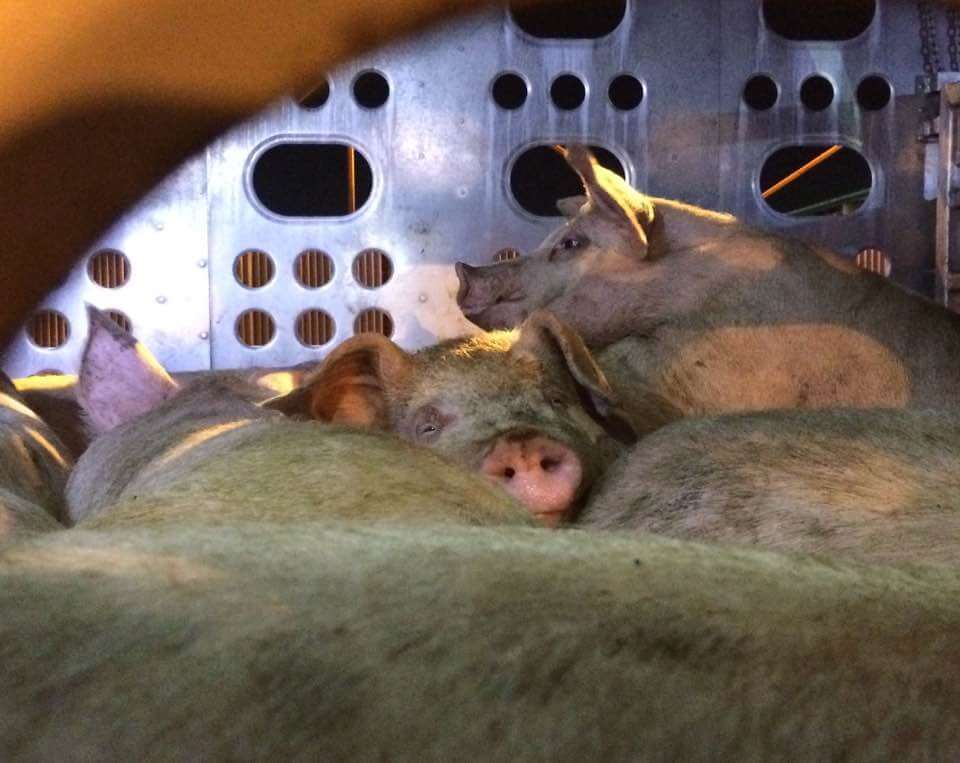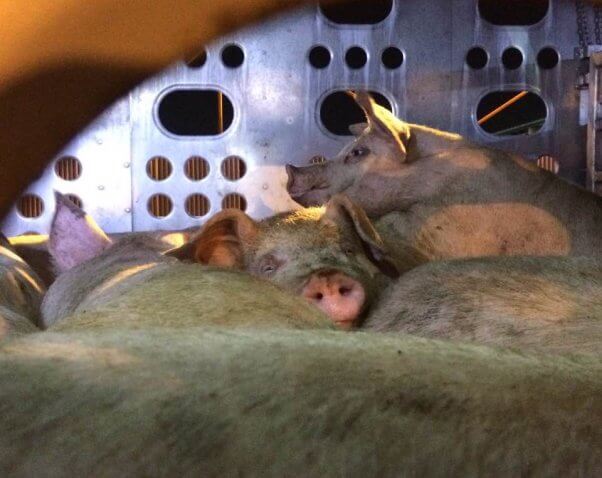 Do you experience "compassion fatigue"? If so, how do you remedy it?
Yes, to a degree. It is often intense being privy to the immense suffering of innocent animals across the globe, but I remind myself that my discomfort is nothing compared to their suffering and that without us, they have no one. Animal rights activism has gifted me with a focus and motivation that is greater than myself, and it has also brought connections into my life that are based on fundamental values. It can be a challenge to be vegan in a nonvegan world, but this is what I try [to] focus on if I am feeling overwhelmed by the cruelty and frustrated at the societal conditioning that enables animal exploitation.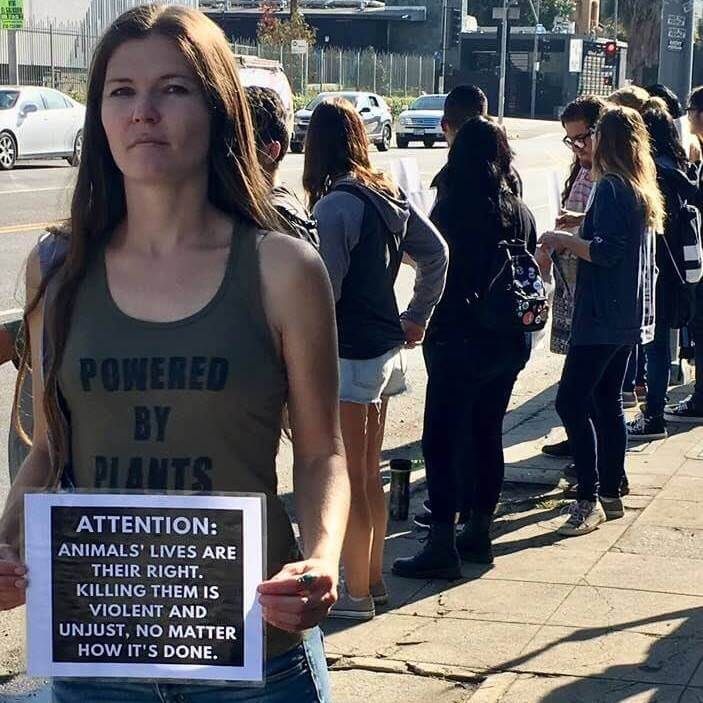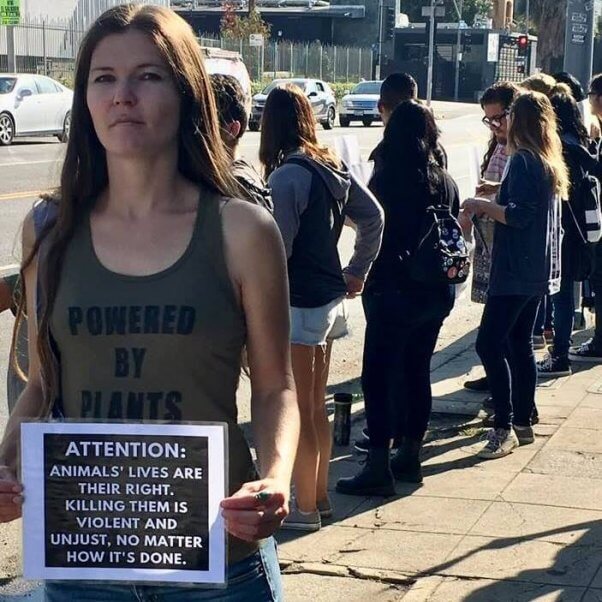 *****
If you're inspired by Brittany's work, check out TeachKind's webinar for a step-by-step guide to creating humane lessons and see how discussing animal rights issues and meeting academic requirements can go hand in hand.
Are you going above and beyond for animals in your classroom? TeachKind could shine the spotlight on you next! E-mail us at

[email protected]

to let us know how you're incorporating humane education into your curriculum.