Please note: This contest is now over. Check back soon to read all about the winner and runners-up!
Update (April 14, 2023): The deadline for entries for TeachKind's 2023 Teacher of the Year Contest has been extended to April 21 at 11:59 p.m. ET/8:59 p.m. PT.
Original post:
National Teacher Appreciation Month is coming up, and TeachKind is looking for our next Teacher of the Year!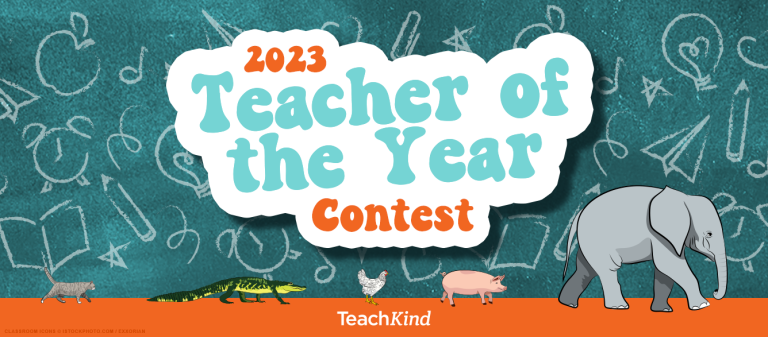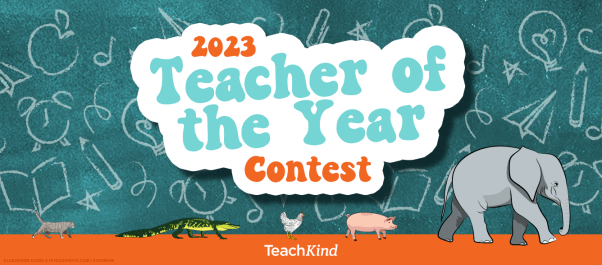 Do you or does someone you know teach young people to be kind to animals? If so, we want to hear from you! Nominate yourself, a friend, a colleague, a teacher at your child's school, or any other educator who speaks up for animals through their work. Need some inspiration? Check out last year's inspiring winners and runners-up.
How do I nominate myself or someone else for TeachKind's Teacher of the Year Contest?

TeachKind's Teacher of the Year Contest closes on Friday, April 21, so be sure to nominate yourself or another educator before then by filling out the form below. Let us know how your nominee has demonstrated compassion for animals or otherwise taken action to help them this school year, and please include a photo of the nominee. Once you finish filling out the form, keep an eye out for an e-mail from us—we may have a few follow-up questions for you.

We'll choose one winner and three runners-up by assessing the answers to the question at the end of the form and selecting the entries with the most inspiring responses.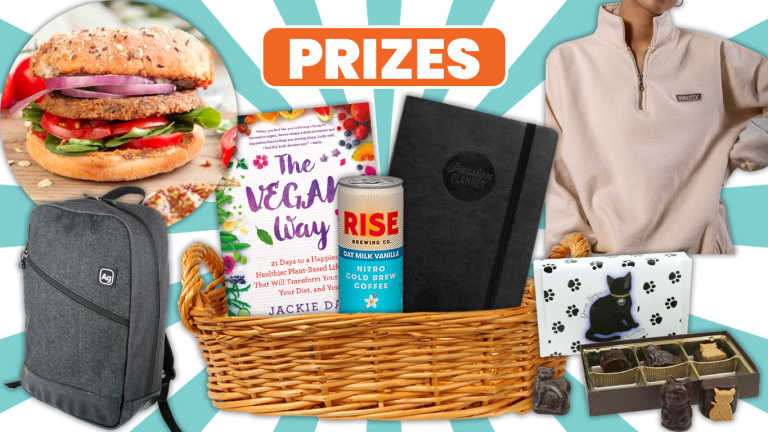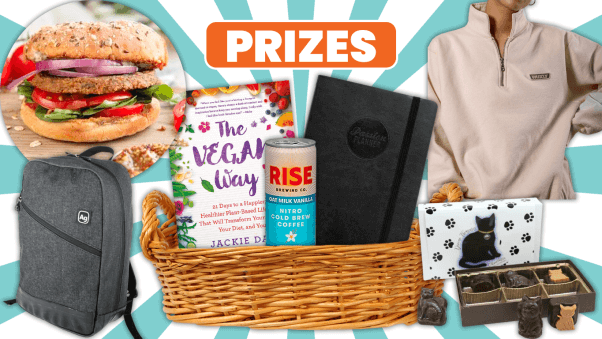 Read more about this year's great prizes below the form.
Enter Now!
Please note: This contest is now over. Check back soon to read all about the winner and runners-up!
Here's more information about this year's prizes: We're delighted to offer prizes from compassionate companies! Alchemy Goods makes stylish and practical urban bags, backpacks, wallets, and belts using upcycled cycling inner tubes. MamaSezz offers heat-and-eat plant-based meals delivered right to your door. Wuxly makes stylish and practical animal-free outerwear ranging from light vests to parkas meant for extreme weather, all produced sustainably in Canada.
The contest is open to U.S. residents only. No purchase necessary. Void where prohibited by law. The winner will receive a vegan backpack from Alchemy Goods, a PETA Vegan Bonanza Bundle from MamaSezz, a cream-colored York Half-Zip Sweatshirt from Wuxly, a box of vegan chocolates, and a copy of The Vegan Way by Jackie Day. The winner and runners-up will all receive an animal-friendly gift basket designed especially for teachers as well as certificates of appreciation for their kindness to animals and will be featured on the TeachKind website. They will be chosen by Friday, April 28, and contacted via e-mail.