As former teachers, we understand that classroom plans can change at a moment's notice, causing undue stress. TeachKind is here to alleviate some of that stress with free virtual presentations for students!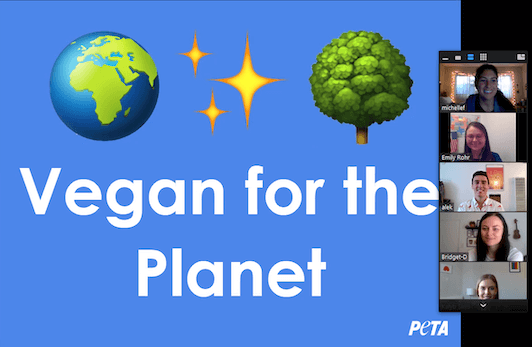 Your students will be able to connect with the session and watch as one of our dedicated staff members presents on an array of topics, including the benefits of healthy vegan living, how animal agriculture affects the environment, and why testing on animals is ineffective, unethical, and wasteful. Our presentations easily lend themselves to persuasive writing or research lessons and can jump-start discussions about ethics, animal care, and other issues. We'll work with you to make sure our presentation fits in with your course and suits the needs of your class.
Dr. Katherine Roe is a neuroscientist and the chief of the Science Advancement & Outreach division at PETA. Her presentations are favorites among teachers and students because of her vast knowledge in the field of animal experimentation. She's available to present virtually to all grade levels.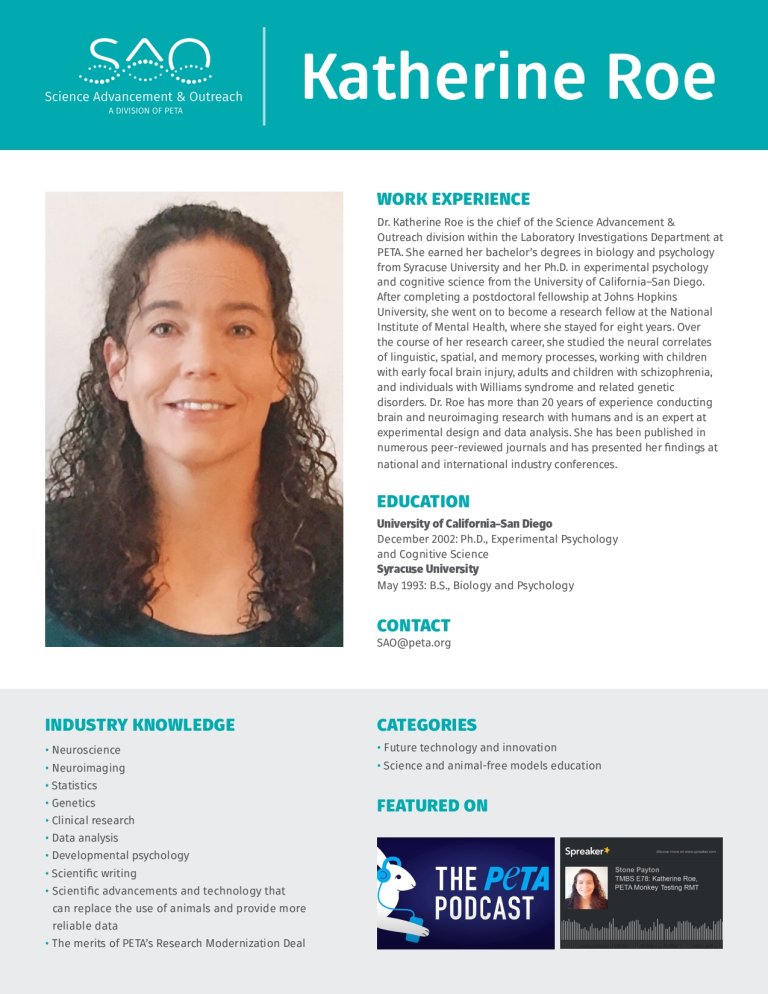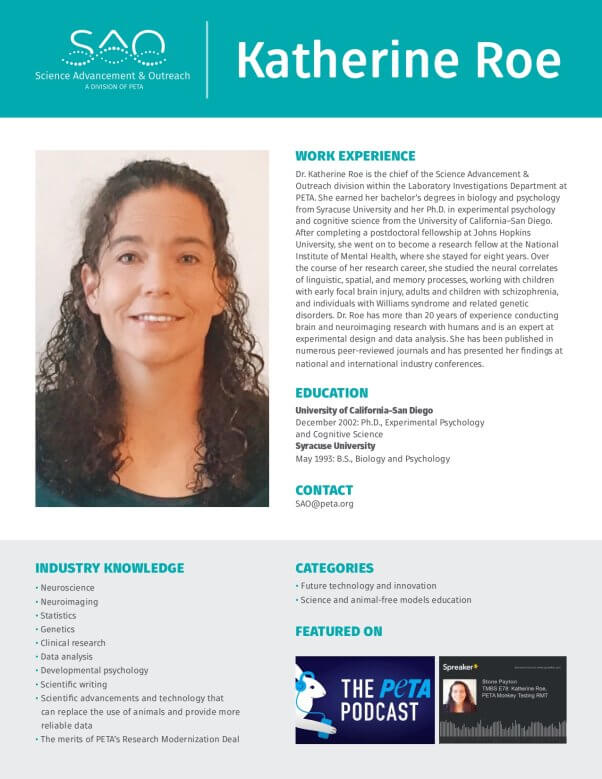 TeachKind has worked with many schools, libraries, and community centers over the years, and we'd love to work with your class next. We hope to make things easier on you while empowering students to make informed, sustainable choices that demonstrate empathy and compassion.
Fill out the form below and we'll get in touch to plan a date, time, and topic that will work for you and your class. Keep in mind that in order to prepare the best, most accurate presentation for your students, we generally need at least two weeks' notice—although if you're in a pinch, please contact us anyway, as we may be able to help.
By submitting this form, you're acknowledging that you have read and agree to our privacy policy and agree to receive e-mails from us.