Vegan
Vegan Matzo Ball Soup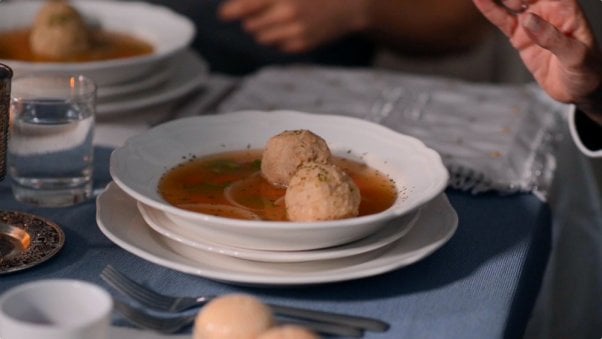 Print
Ingredients
1 cup

matzo meal

3 Tbsp.

potato starch

1/4 cup

oil

1 cup

water

1/2 tsp.

baking soda

1/4 tsp.

salt

1/4 tsp.

garlic

1

celery stalk, chopped

1

carrot, chopped

1/4 cup

onion, chopped

32 oz.

vegetable broth
Instructions
Mix together the matzo meal, potato starch, oil, water, baking soda, salt, and garlic in a large bowl. Refrigerate for 40 minutes.
Place the celery, carrot, onion, and vegetable broth in a large pot. Bring to a boil.
Roll the matzo mixture into 1-inch balls. Drop into the soup and simmer until the balls expand, about 20 minutes.
Remove with a slotted spoon and let sit for 30 minutes to 1 hour.
Place back in the soup 30 minutes before serving.
Makes 4 to 6 servings