Vegan
Spork Foods' Homemade Croutons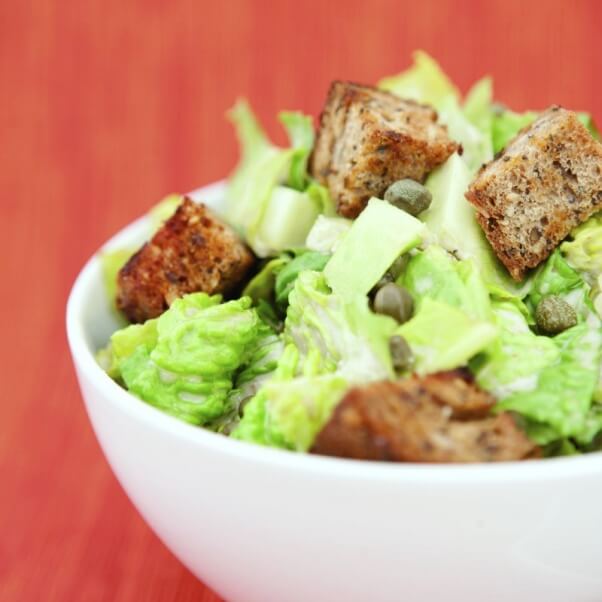 Print
Ingredients
4

slices spelt bread

1 Tbsp.

neutral-tasting high-heat oil (e.g., grapeseed)

1 tsp.

brown rice syrup

1/4 tsp.

sea salt

1/4 tsp.

finely ground black pepper

1/2 tsp.

paprika

1/4 tsp.

chili powder

1/4 tsp.

garlic powder

1/2 tsp.

dried oregano
Instructions
Preheat the oven to 375°F.
Cut the bread into small cubes and place in a bowl. Add the remaining ingredients. Toss to coat.
Place on an ungreased, rimmed baking sheet and bake for 10 to 12 minutes, or until the croutons are crisp. Let cool before using.
Note: The croutons will keep for up to one week in an airtight container or metal tin.
These croutons go perfectly with this ceasar salad.
Adapted from Spork-Fed
Los Angeles-based Spork Foods is a gourmet vegan food company owned and operated by sisters Heather Bell and Jenny Engel. They offer vegan organic cooking classes, chef training, recipe development, and private chef work in Los Angeles and worldwide. Their cookbook, Spork-Fed, with a foreword by fellow fans Emily and Zooey Deschanel, is currently in stores. They teach all over the country and the world, reaching over 10,000 people a year.