Vegan
Amazing Caesar Salad with Homemade Croutons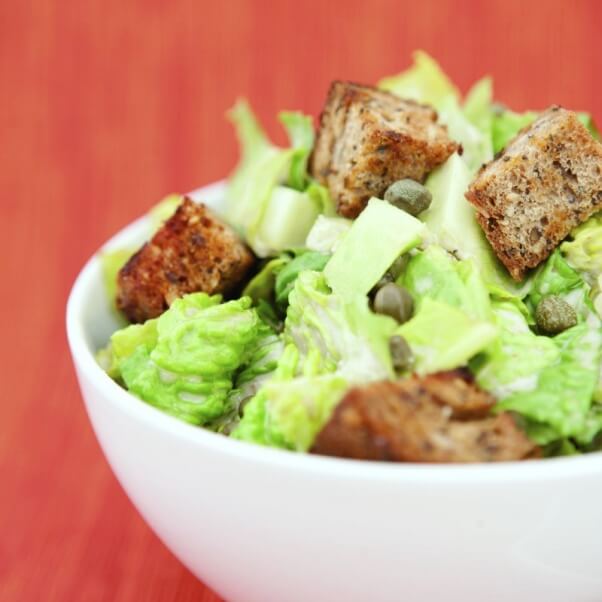 Print
Ingredients
2–3

heads Romaine lettuce, washed and roughly chopped

1 cup

Dressing

2 Tbsp.

small capers, drained
Instructions
Place the lettuce in a large bowl.
Drizzle the dressing over top and toss to coat. Top with Homemade Croutons and capers.
Makes 6 to 8 servings
Adapted from Spork-Fed
Los Angeles-based Spork Foods is a gourmet vegan food company owned and operated by sisters Heather Bell and Jenny Engel. They offer vegan organic cooking classes, chef training, recipe development, and private chef work in Los Angeles and worldwide. Their cookbook, Spork-Fed, with a foreword by fellow fans Emily and Zooey Deschanel, is currently in stores. They teach all over the country and the world, reaching over 10,000 people a year.