Vegan
Irish Whiskey Cake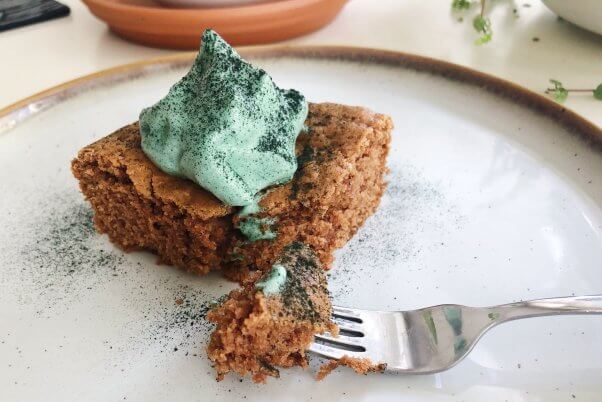 Print
Ingredients
2 1/2 cups

flour

1 Tbsp.

baking powder

1 Tbsp.

baking cocoa

1 tsp.

salt

1/2 tsp.

baking soda

3/4 cup

vegan butter, softened

1 cup

sugar

1/2 cup

dark brown sugar, packed

Egg replacer equivalent to 3 eggs

1/2 cup

strong black coffee

1/2 cup

Irish whiskey

Vegan whipped cream (optional)
Instructions
Preheat the oven to 350°F. Lightly grease a 9- x 13-inch cake pan.
Sift together the flour, baking powder, cocoa, salt, and baking soda. Set aside.
In a large bowl, cream together the vegan butter and sugars until light and fluffy. Add the egg replacer.
In a separate bowl, combine the coffee and whiskey.
Alternating, add the flour mixture and the coffee mixture into the butter-sugar mixture, beating well in between.
Pour into the prepared pan and bake for 35 to 45 minutes, or until a toothpick inserted into the center comes out clean. Let cool and serve with vegan whipped cream.
Makes 8 to 10 servings