Vegan
Coconut Bacon from 'Baconish'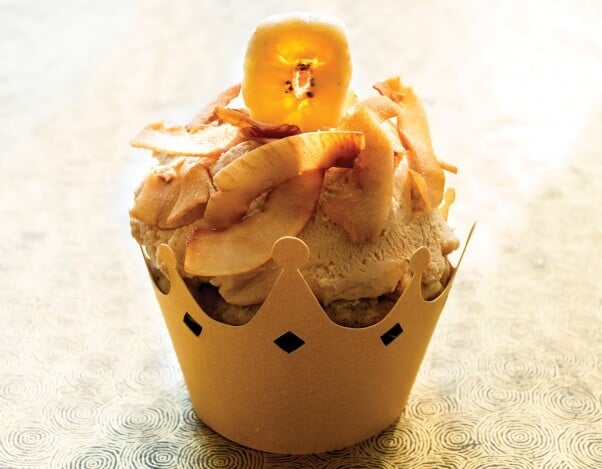 Print
Ingredients
3 Tbsp.

tamari

1 Tbsp.

liquid smoke

1 Tbsp.

water

1 Tbsp.

maple syrup

3 cups

unsweetened large-flake coconut
Instructions
Preheat the oven to 350ºF. Whisk the tamari, liquid smoke, water, and maple syrup together in a large bowl. Stir in the coconut and mix well to ensure that the flakes are evenly coated.
Spread the coconut in an even layer on a large baking sheet lined with parchment paper. Bake for 10 minutes, then stir. Bake for another 8 minutes, keeping a very close eye on the coconut in the last few minutes; otherwise, the coconut will go from almost done to burned very quickly. Remove from the oven when the coconut flakes on the outer edges of the pan are becoming a deep, dark brown but not black.
Place the baking sheet on a cooling rack. The coconut will become crisper as it cools.
Note: Coconut bacon will keep 1 to 2 weeks in an airtight plastic container, but it will become less crisp the longer you store it.
Makes 2 1/2 cups
This coconut bacon recipe goes perfectly on the Elvis Cupcakes from Baconish. Hungry for more? Add Baconish to your cookbook collection today.