For Immediate Release:
September 21, 2023
Contact:
Brittney Williams 202-483-7382
Phoenix – Local vegan chef Sasha Raj—former owner of Tempe-based restaurant 24 Carrots and winner of Guy Fieri's Food Network cooking competition Guy's Grocery Games—has partnered with PETA for an unusual event: a roadkill cook-off in Marlinton, West Virginia, on Saturday. While PETA gives the green light to eating animals who were accidentally run over by cars, it also points out that going vegan is the kindest and healthiest choice, so Raj will be preparing enough hearty vegan chili for 500 attendees. The cook-off is part of the annual Autumn Harvest Festival, and in addition to serving Raj's delicious chili there, supporters at PETA's booth will distribute information about the harm caused by animal agriculture—along with free vegan starter kits that can help everyone make the switch.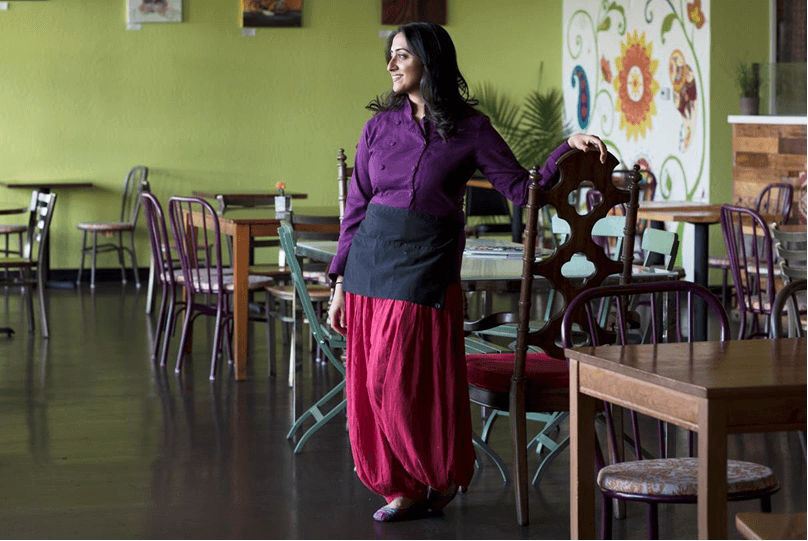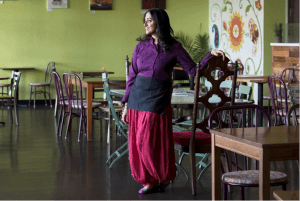 Photo: Mark Lipczynski
Raj opened 24 Carrots in 2008, focusing first on juices and smoothies and later expanding the business into a full-scale vegan restaurant, bakery, and catering service. It closed in 2021, and afterward, Raj donated the kitchen equipment to nonprofit groups and culinary programs that could continue her mission of addressing food insecurity and providing animal- and eco-friendly vegan meals to the community.
"The suffering that animals experience in the meat, egg, and dairy industries is horrifically cruel and totally unnecessary," says Raj. "This event is an opportunity to reach people who are obviously open-minded when it comes to food and to show them that eating vegan is much more delicious than eating roadkill."
Each person who goes vegan spares nearly 200 animals every year, dramatically shrinks their carbon footprint, and reduces their risk of suffering from cancer, heart disease, strokes, diabetes, and obesity.
PETA—whose motto reads, in part, that "animals are not ours to eat"—opposes speciesism, a human-supremacist worldview. For more information, please visit PETA.org, listen to The PETA Podcast, or follow the group on X (formerly Twitter), Facebook, or Instagram.