For Immediate Release:
September 21, 2023
Contact:
Sara Groves 202-483-7382
Miamisburg, Ohio – A video was posted to Snapchat of a local teen boasting about stabbing the corpse of a dog, which he also told the police, before throwing the animal's body in a dumpster, prompting PETA's TeachKind division to send the Miamisburg City School District superintendent an urgent letter today to ask that she further the district's commitment to promoting "respect, empathy, and compassion for all animals" by introducing empathy training into area classrooms. PETA is also sending the superintendent Empathy Now, a guide to preventing violence by young people, and is offering free classroom copies of Animalkind by PETA President and founder Ingrid Newkirk and bestselling author Gene Stone.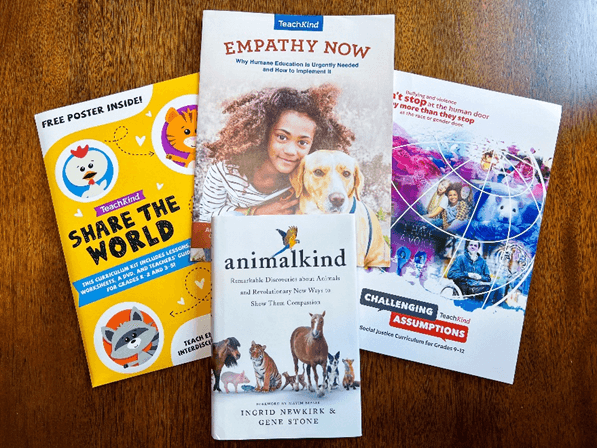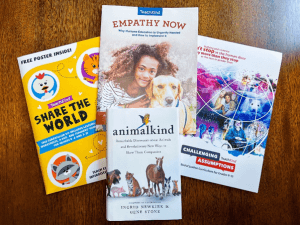 "A young person's enjoyment of mutilating an animal's body is a red flag and needs to be taken seriously, because this kind of violence rarely stops there," says PETA Senior Director of Youth Programs Marta Holmberg. "Compassion can be cultivated, and TeachKind is on standby to help Miamisburg schools teach students to have respect for all others, from canines to classmates."
TeachKind notes that an epidemic of youth violence is surging nationwide, emphasizing the urgent need for humane education at every grade level.
TeachKind—whose motto reads, in part, that "animals are not ours to abuse in any way"—opposes speciesism, a human-supremacist worldview. Its other free resources include the high school social justice-themed curriculum Challenging Assumptions and the Share the World program kit for young children, both of which it is sending to Miamisburg schools.
For more information, please visit TeachKind.org or follow the group on Facebook or Instagram.