PETA Ads Show Peony, a Dog Who Suffered and Died in the University's Canine Muscular Dystrophy Laboratory
For Immediate Release:
March 20, 2020
Contact:
Tasgola Bruner 202-483-7382
Austin, Texas – "Imagine Having Your Body Left to Science While You're Still in It." That's the message now appearing on Route 803 buses, courtesy of gigantic PETA ads showing an image of a dog named Peony, which was taken from video footage captured inside Texas A&M University's canine muscular dystrophy laboratory. These moving billboards, which are meant to reach as many people as possible in this time of social isolation, will run on the exterior of four buses and the interior of more than 50 buses in downtown Austin through April 13.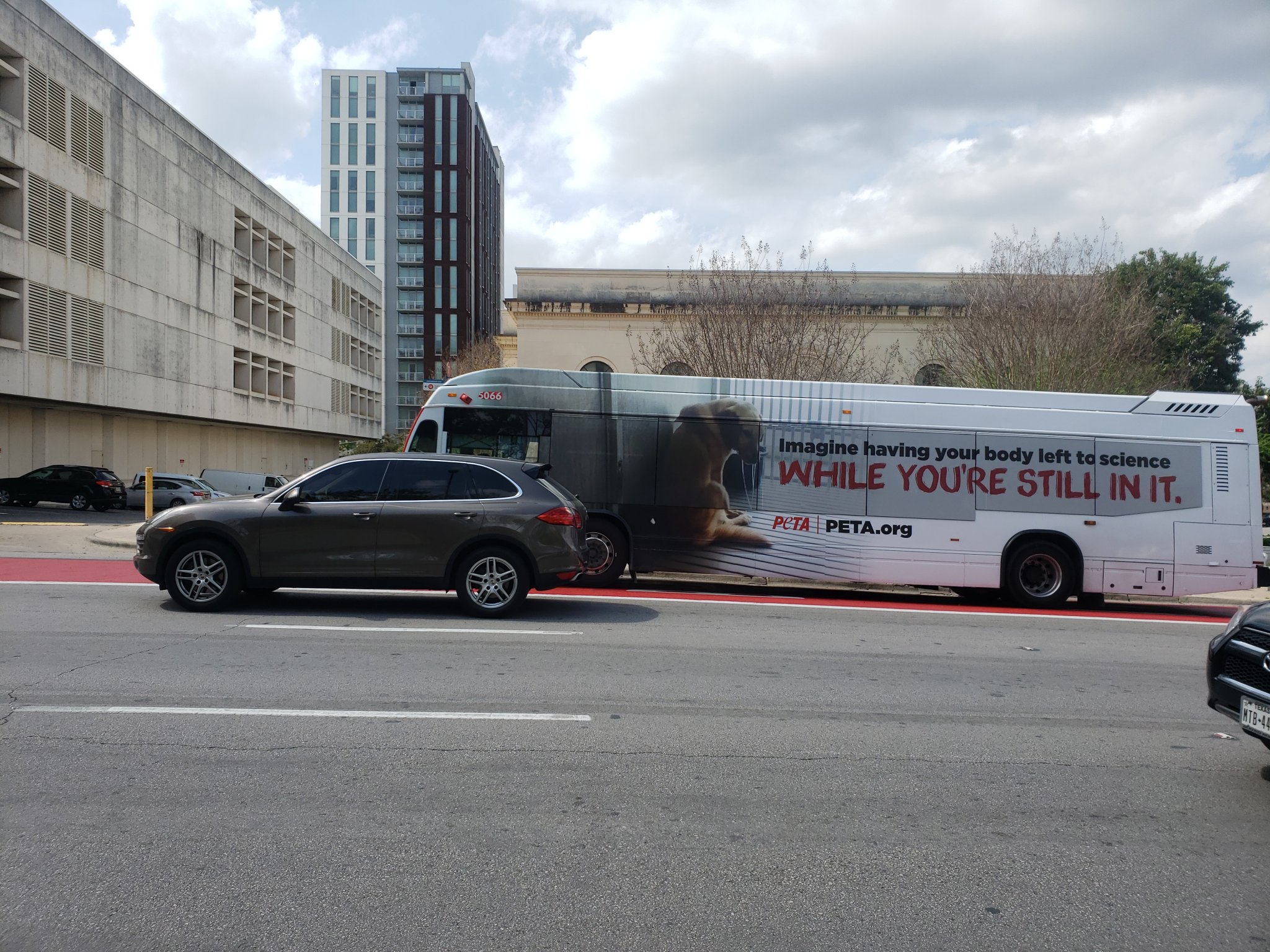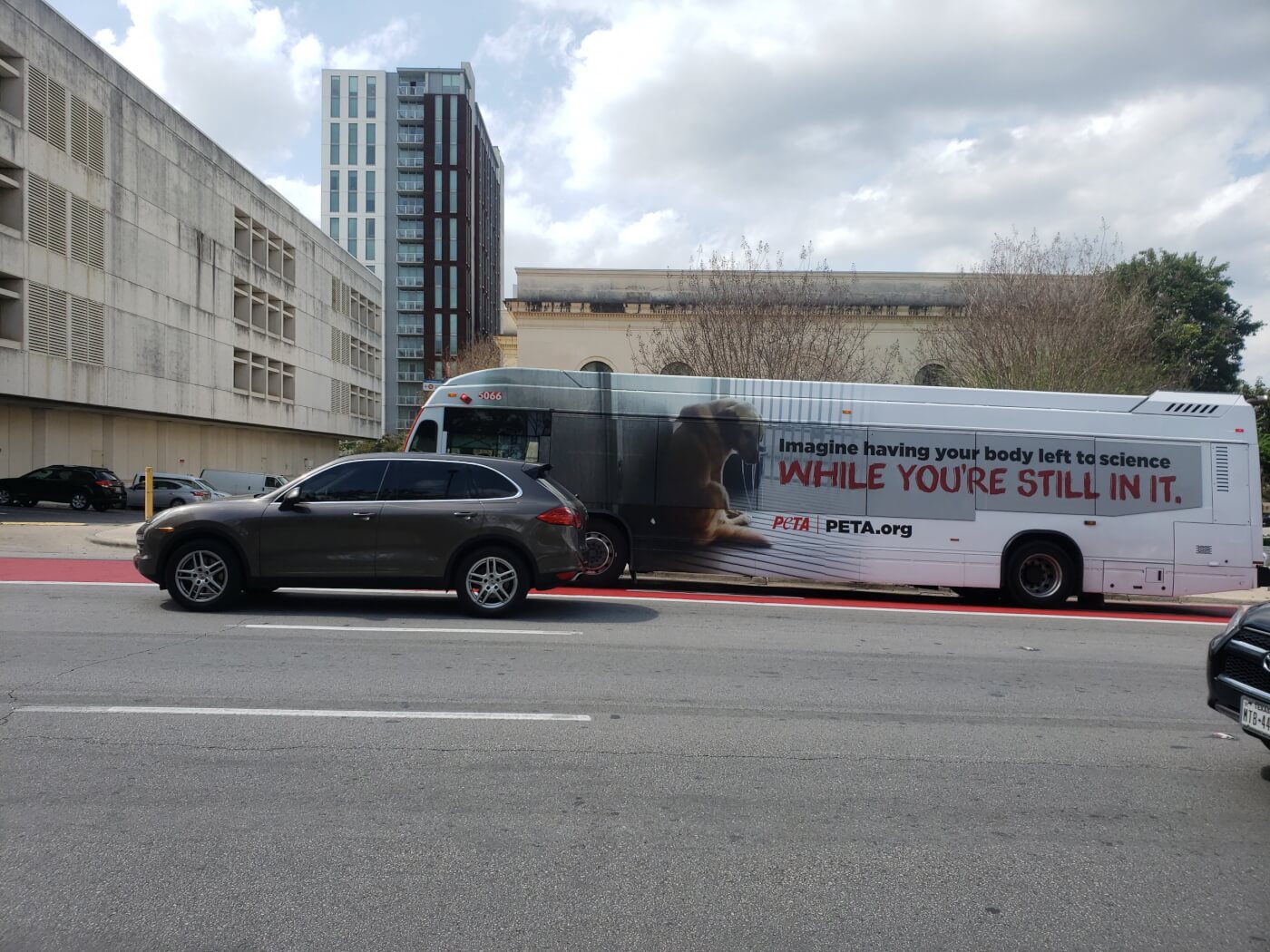 "The message can't be missed: Dogs are suffering, and legislators should cut funding to Texas A&M," says PETA Senior Vice President Kathy Guillermo. "These experiments must end, and the surviving dogs must be adopted into loving families immediately."
PETA recently filed a federal complaint about a dog named Lunes, who died alone and apparently without veterinary care in the university's laboratory—where dogs held in barren cages struggle to walk, swallow, and even breathe. Under pressure from 500 physicians, people with muscular dystrophy, and PETA supporters, the school recently stopped breeding the dogs, but the experiments continue—even though over the last 38 years, they have failed to produce a cure or treatment that reverses muscular dystrophy symptoms in humans.
PETA—whose motto reads, in part, that "animals are not ours to experiment on"—opposes speciesism, which is a human-supremacist worldview that fosters violence toward other animals. For more information, please visit PETA.org.
#