The New All-American Shoe:
An Interview With Stephanie Nicora
Cruelty-free, environmentally sound, socially conscious—this is Nicora Johns. Stephanie Nicora, artisan shoemaker and founder of Nicora Johns based in Agua Dulce, CA, has a passion for quality handmade footwear, her fellow artisans, and all animals. What's resulted is the latest must-have staple for your closet made with eco-conscious materials by California-based cobblers. We sat down with her to find out about her inspiration and were taken aback by her vision. Here lies a gal that wakes up every morning and makes the world better with fair wage jobs for traditional artisans and gorgeous adornments for our feet, all without harming the environment or hurting a single animal in the process. In other words, she's changing the way America does business and making patriots out of us all in the process.
When and how did you first become aware of animal rights issues?
I've been a vegetarian most of my life (vegan now), but it was not until I started researching materials for Nicora Johns in 2011 that I discovered just how unnatural and inhumane the commodities market for leather is. The blatant disregard for life and the destruction of natural resources are unnecessary and seemingly unending. Meanwhile, science and technology are perfectly capable of replicating leather with textiles. Let's just say my mission began there. The blueprint was set.
What inspired you to start Nicora Johns?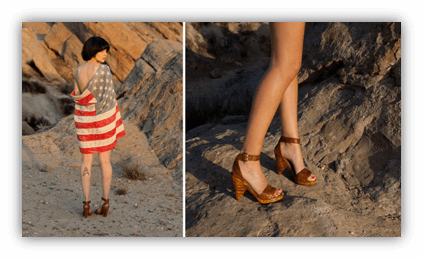 I long knew that I wanted to make shoes for a living. It's my craft and my passion, and it brings me a great deal of joy. The issue is that the shoe industry is deeply destructive—from the artists/laborers exploited to assemble shoes to the water and air pollution caused by intensive manufacturing processes (such as tanning) to the needless and extreme suffering endured by the animals whose lives are taken for their hides—not to mention the environmental repercussions of
farming in the first place.
My motto? Zero compromise or do not do it at all. I did not want to contribute to any one of these inefficient and unethical practices, and so I didn't and I haven't and I won't. And my stubbornness has paid off. By producing everything locally, even the materials, I have been able to control the process completely and ensure that my high standards are met. The making of our shoes harms no humans, no animals, no lakes, no streams, no oceans, no air—no nothin'.
Your shoes have the look and feel of leather without actually coming off the backs of any animal. How were you able to pull this off, and can you tell our viewers what happens to animals used in the leather industry?
I am a classically trained shoemaker, so I've been around a lot of leatherworkers and have learned quite a bit about the trade. The most common hides come from cows, horses, pigs, sheep, goats, and kangaroos. (Yes, kangaroos!) Most of an animal's hide is completely unusable for shoes, so the most prized are the largest, least tarnished skins. The alleged "best" come from American cows who are bred to be enormous and have very few cuts or scrapes. Translation: They use cows who are confined their entire lives and bred to be so unnaturally large that they are all but immobile. Other prized shoe leathers come from calfskin, a product of the veal market. Translation: These calves endure extreme confinement and unthinkable torture.
As disturbing as my hands-on education has been, it has given me motivation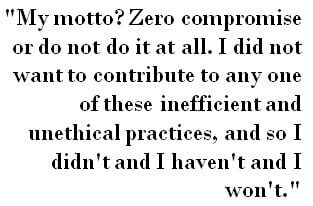 to compete against leather. There are myriad reasonswhy leather makes good shoes, and I know exactly what to look for in nonleather alternatives. Most synthetics are not suitable forshoes. This is why a lot of vegan shoes hurt, don't breathe, or fall apart quickly. I have been able to select and even develop materials with our factories, then test them out with our team of leatherworkersto see which stuff makes the cut. The best part is that science and technology are rad—and the materials keep getting better. This sector can only evolve.
How would you describe your style and your collection?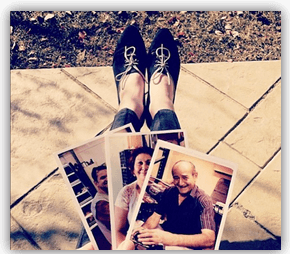 Timeless styles and wardrobe staples. I don't let trends dictate my next concept—all inspiration is drawn from American classics or, sometimes, from raiding my grandparents' closets. For example, we are releasing a topsider and a camp moccasin this spring. The style was originally conceived in the United States, but—of course—they are now mostly made abroad. Our vegan versions for men and women will be the first functional and handmade boat shoes to be 100 percent U.S.A.-made and 100 percent eco.
What are some obstacles that you've come across as a vegan fashion entrepreneur, and how are you overcoming them? 
In footwear, the number one obstacle is pretty significant, but it's a myth: Leather has become synonymous with quality, and plastics are synonymous with cheap. In reality, leather is not competitive with the high-end textiles that we're using. It doesn't stand up to water damage—it scuffs, loses its color, and is difficult to clean. Not to mention, if you toss your shoes, belts, and bags into a landfill, rest assured that those discarded accessories aren't going anywhere anytime soon. Their lifespan after being treated with toxic chemicals is so long that I hate to think how many animals died in vain just to end up floating in the middle of our oceans.
In any case, my approach to confronting this obstacle may be naïve, but I have chosen to be completely unapologetic in using faux materials. We make quality shoes in the U.S.A., and we use only the most advanced U.S.A.-made textiles. We do not use leather because it is obsolete. It's not only literally dead but also figuratively dead.
What's the most common misconception about vegan style, and what are your tips for transitioning to a cruelty-free life?
The most common misconception about vegan style is the notion that there is no such thing as vegan style! Make all the tree-hugger hippie jokes you want—veganism is not just about protecting the planet, although that's an important plus and often a core motivator. And why not? There's nothing to be bashful about. But thanks to innovative, determined, and driven designers—I have several esteemed peers, such as Leanne Mai-ly Hilgart of Vaute Couture, Joshua Katcher of Brave Gentleman, and Jill Fraser and Milan Lazich of Jill Milan, to highlight a few—vegan style is more versatile, accessible, and attractive now than it's ever been before, and the trend is poised to continue along this trajectory.
My top tips for making the switch in footwear? Focus on styles that you will wear repeatedly, and purchase quality. Vegan shoes that are well made can be repaired and refurbished, just like a leather shoe. Cheaply made shoes that fall apart end up in the trash and then the landfill and then the ocean, potentially wreaking havoc on sea life. "Vegan" does not mean "disposable." Shop smart. An overall tip for transitioning to a cruelty-free life? Go vegan. Not tomorrow, not now, but yesterday.
What do you see for the future of vegan fashion? 
Vegan fashion is the future. Period. The fashion industry is so heavily reliant on cheap labor and wasteful materials that,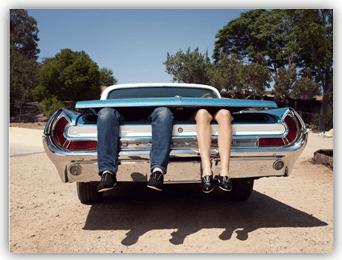 eventually, the bubble is going to burst, and the only companies left standing when the dust settles will be those focused on genuinely sustainable production. You don't have to be a vegan—or an environmentalist or a mathematician—to discern the difference between the out-of-control energy costs (monetary and otherwise) of breeding, raising, and slaughtering animals for their hide as opposed to a solar-powered textile factory. It's a no-brainer.
What's next for you?
I am going to sell a lot of vegan shoes—and not just to vegans. I intend to cross over into the nonvegan market by creating beautiful and durable handmade shoes with the highest quality U.S.A.-made textiles. Breaking through the "leather is better" barrier is my overarching goal. I am going to make a visible impact while cleaning up Planet Earth and creating jobs for skilled artisans (i.e., shoemakers) here on U.S. soil.


Have you checked Nicora Johns out yet? Follow her on Instagram for an inside peek at her life as a vegan shoemaker!