From the catwalk to the high street, a surge of responsibility and innovation in fashion today serves as a welcome reminder that we can all look great without resorting to wearing animal products,such as leather, fur, wool, down, angora, or exotic skins. As "cruelty-free fashion" increasingly becomes a household term, we wanted to link all our compassionate readers to this fashion of the future: ethical wear that's undoubtedly fabulous while still doing right by the millions of animals dependent on us to free them from an industry that treats them as mere commodities. Enter PETA's first-ever Vegan Fashion Awards! How wonderful that vegan materials such as micro-suede, faux cashmere, and cotton canvas are stylish, attainable, and making marked appearances in more designers' work than ever before! We took some time out with our very own fashionista extraordinaire to discuss the chic summer fashions that you won't want to miss: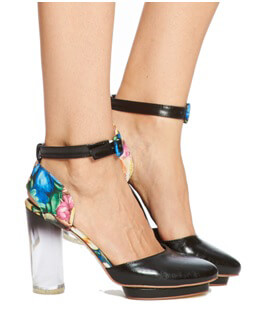 Most Stylish Women's Heel:
Cri de Coeur's Arden Wohl x CDC Rossetti Platform
The new spring line from Cri de Coeur (which is French for "cry from the heart") aptly pulls at our heartstrings. Here is a shoe that Carrie Bradshaw herself wouldn't dare brave the summer without.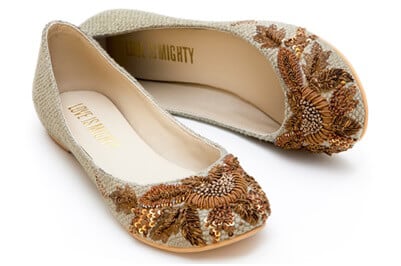 Most Stylish Women's Flat:
Love Is Mighty's Koel
Even more than their woodland fairy imagery, these sustainably made ballet flats win us over with their bridging of the fashion industry and the Indian tribal artisans who so carefully weave every stitch by hand.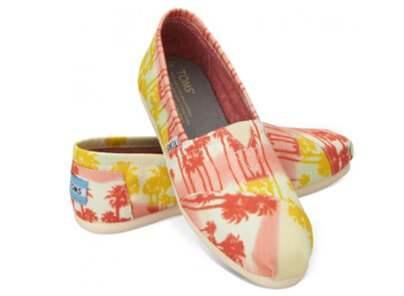 Most Stylish Women's Casual Shoe:
TOMS' Orange Palm Trees Women's Classics
You won't be able to help but skip your way around town in these California-cool slip-ons made entirely of recycled materials and love. TOMS offers a wide variety of styles, and with every pair purchased, TOMS donates a pair of shoes to a child in need.
Most Stylish Women's Jumpsuit:
New York & Company's Eva Mendes Collection—Jodie Floral
Eva Mendes made us proud by quickly reconsidering fur when we reached out to her about her fur coats. Now, not only is she fur-free, this Hollywood leading lady also has a clothing line all her own through New York & Company.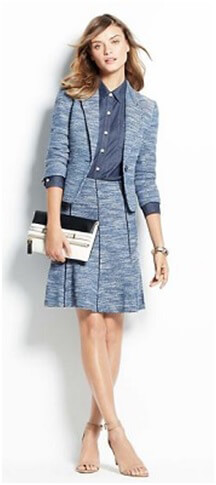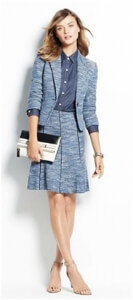 Most Stylish Women's Suit:
Ann Taylor's Tweed Sky Jacket and Skirt Set
This is a modern take on the classic suit.Here, lovely synthetic tweed mingles with shades of indigo to introduce a new era of professional wear.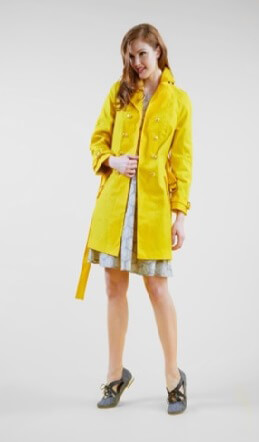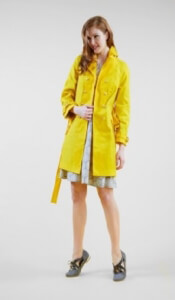 Most Stylish Women's Casual Outerwear:
VAUTE's The Lisa in Waxed Canvas
Have you been looking for just the coat to brave windy evenings or a rainswept commute? Then The Lisa in Waxed Canvas is for you: It's windproof, waterproof, and made of 100 percent recycled plastic bottles. You'll be styling, profiling, and doing your part for the environment! Well done, you.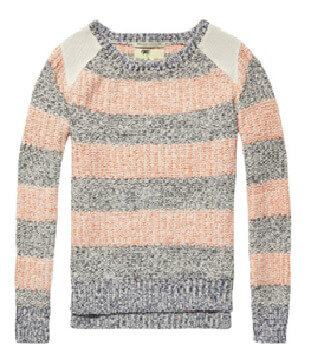 Most Stylish Women's Knitwear: Scotch & Soda's Chenille Knit
Sweaters in summer? Why, yes indeed! This cotton-blend knit with faux-leather shoulder details, paired with your favorite summer shorts and booties, will make for a picture-perfect day on the boardwalk.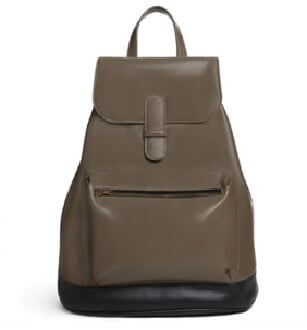 Most Stylish Women's Backpack:
Freedom of Animals' Lualeni
With high-profile clientele such as Kerry Washington and Sarah Jessica Parker, Freedom of Animals proves that it's doing something right. This water-resistant classic puts an ultra-chic spin on the preppy bags of the '90s—it's a perfect gift for the modern-day Cher Horowitz.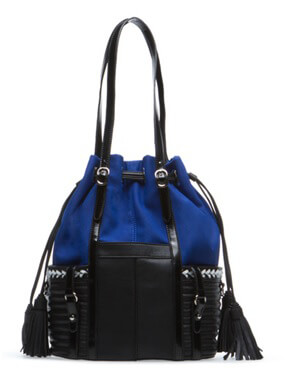 Most Stylish Women's Handbag:
GX by Gwen Stefani's Zushi
It's undeniable: Gwen Stefani only gets better with age. She's made fans out of us with her girl-power lyrics, unique Harajuku style, and now this new line of funky animal-friendly handbags. Rock on, Gwen!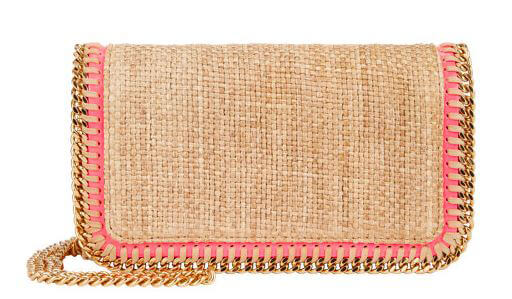 Most Stylish Women's Clutch:
Stella McCartney's Falabella Vanessa
Have you ever laid eyes on a more feminine yet bold piece of arm candy? Neither have we! This Stella McCartney spring beauty features a hand-laced gold chain along fluorescent pink trim for a statement piece that will keep heads turning all summer long.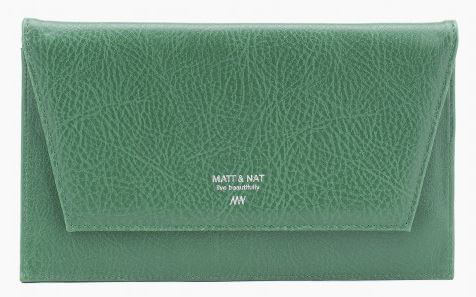 Most Stylish Women's Wallet:
Matt & Nat's Nathalie
Understated class in its original form—that is Matt & Nat. Did we mention that this company lines its wallets and bags with 100 percent recycled plastic bottles? It's simply the icing on our vegan cake.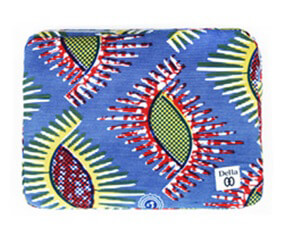 Most Stylish Women's Gadget Holder:
Della's Jalapeño iPad Case
This woman-owned and -run business provides residents of Hohoe, Ghana, with jobs and skills training. The result? A better world for humans and animals, not to mention a super-soft, boho-chic home for your most prized piece of metal.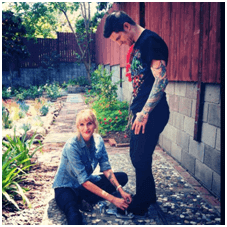 Most Talented New Designer:
Stephanie Nicora of Nicora Johns
Her shoes are durable, handcrafted using the highest-quality U.S. textiles, and made by skilled artisans right here on American soil. Stephanie Nicora may have just gotten started, but she is selling shoes—lots of them. And not just to vegans. Read her remarkable story here.
Most Stylish Men's Dress Shoe:
Novacas' Tom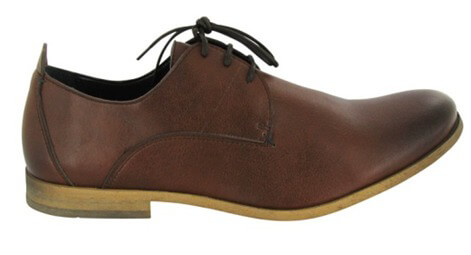 Novacas, which means "no cow" in Spanish and Portuguese, never fails to impress us with synthetic microfiber shoes that are as handsome and durable as they come. This is a lovely finishing touch for the busy (and quite dapper) professional man.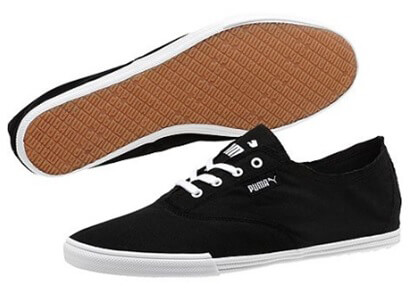 Most Stylish Men's Casual Shoe:
PUMA's StreetSala Men's Sneakers
Slip 'em on, grab your beach tote, and head out the door! Your feet will thank you for these lightweight canvas kicks, perfect for lounging lazy summer days away.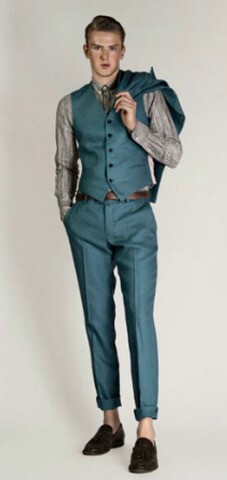 Most Stylish Men's Suit:
Brave GentleMan's Ocean Linen Vest and Pants
The age-old question of where to find a stylish, flattering wool-free men's suit has finally been answered! Thank you, Brave GentleMan, for not only providing the goods but also taking them to a level of class all their own.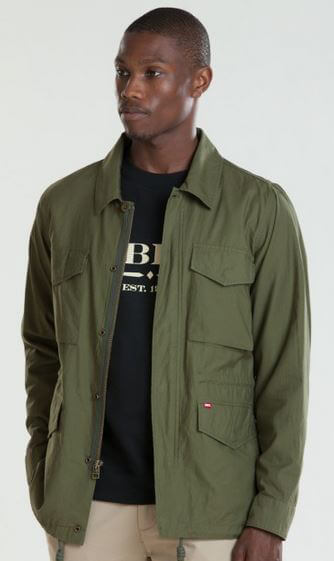 Most Stylish Men's Casual Outerwear:
OBEY's Field Iggy Jacket
Get your soldier boy on with OBEY's famous military M-65 silhouette jacket. It's 100 percent cotton, so it's the perfect light throw-on for a casual evening on the town.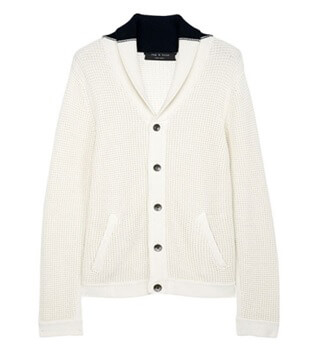 Most Stylish Men's Knitwear:
rag & bone's Cordell Shawl Cardigan
There's cool, and then there's rag & bone cool. This shawl-neck cardigan would look great on any guy—or around the lucky person he's keeping warm on those cool summer nights.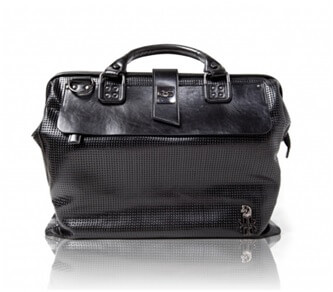 Most Stylish Men's Bag:
Gunas' Henry 2
The only thing that'd make this Gunas doctor-style laptop bag better would be a Dr. McDreamy to accompany it. And haven't you heard? Man bags are all the rage these days—here's your chance to tote your fabulous things in style and show off your love for animals!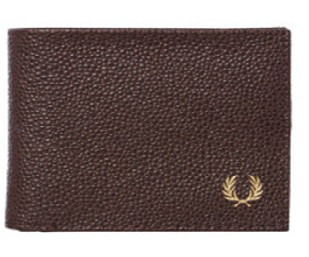 Most Stylish Men's Wallet:
Fred Perry's Scotch Grain Billfold
Here's iconic proof that PVC is back on the upswing. This textured wallet will oh-so-fashionably hold the plastic and paper of the special man in your life.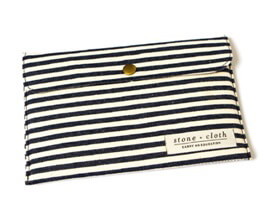 Most Stylish Men's Gadget Holder:
stone + cloth's iPad Case
"Carry an Education" with stone + cloth, as it donates proceeds to fund scholarships for children in need. That's one assignment we can definitely get behind.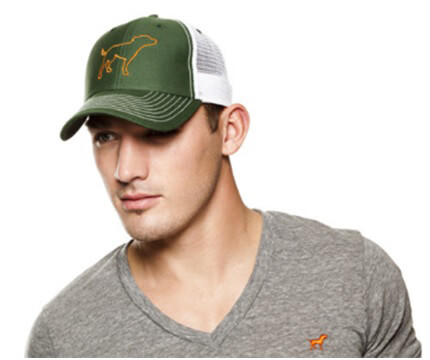 Most Stylish Men's Hat:
John Bartlett's Tiny Tim Trucker Hat
What we love more than a great animal-print cap is a great animal-print cap worn by a beautiful man who loves furry little creatures as much as we do. A perfect "just because" gift for the compassionate guy in your life.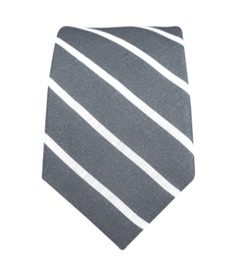 Most Stylish Men's Tie:
The Tie Bar's Trainer Stripe
This handmade linen number will effortlessly complete any casual button-down or traditional suit as the sun continues to shine brighter and your step only gets lighter!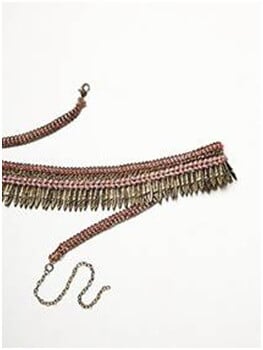 Most Stylish Women's Accessory:
Free People's Seraphina Belt
Who needs real feathers when you have delicate metal charms in the shape of them? This adjustable belt has the power to transform its owner into a bohemian goddess. Really, we've seen it happen.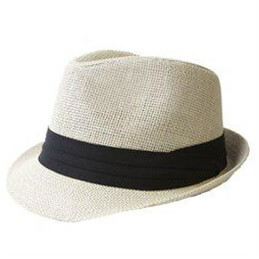 Most Stylish Women's Hat:
The Hatter Co. Tweed Classic Cuban Style Fedora
Keep that sweet face cool and shaded from the sun with The Hatter Company's beautiful Cuban style fedora.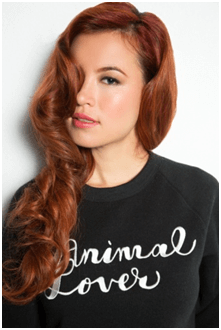 Most Influential Designer:
Leanne Mai-ly Hilgart of VAUTE
Leanne Mai-ly Hilgart deems her business, VAUTE, a vehicle to create change for animals in the fashion industry by empowering everyday consumers to consider how their purchases shape the world we live in. We tend to think that she's onto something. While wool- and down-free coats may be VAUTE's biggest sellers, the real staple of Leanne's brand is heart. Read her inspiring story here.