Patrik Baboumian, former bodybuilder and past winner of the title "Strongest Man of Germany," has a lot of strength, but his biggest muscle may be his heart. He cares deeply for animals and makes certain that all of his strength is plant-powered. He celebrates his 10th anniversary of being vegan this year with a new PETA ad focusing on his favorite foods: plants.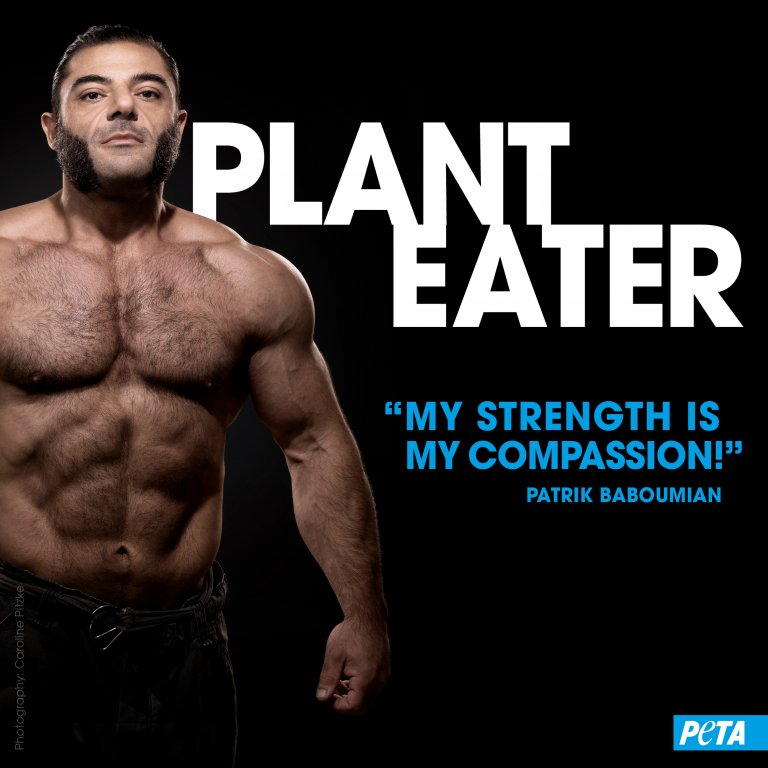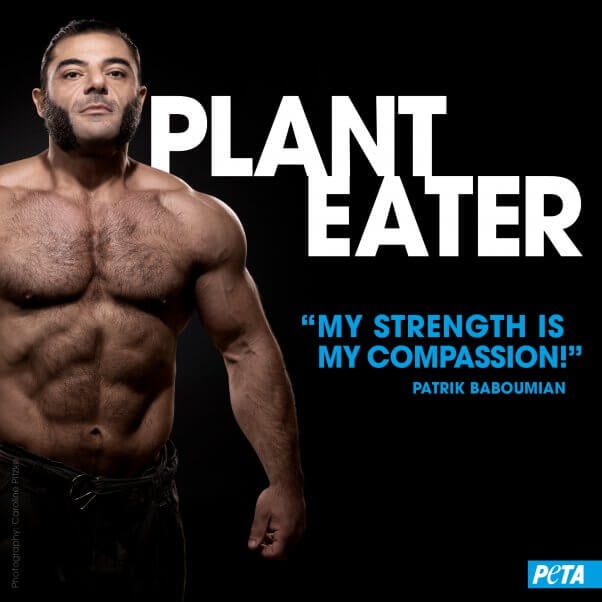 Photo: © Caroline Pitzke
Baboumian Eats Like an Ox to Be as Strong as One
Patrik Baboumian proves every day that vegans can be stronger than people who eat animal-derived foods. The retired bodybuilder holds the world record for the heaviest yoke (1,224 pounds—that's nearly twice the weight of a grand piano!) carried over 10 meters. In Baboumian's first PETA ad, he stated, "The world's strongest animals are plant eaters. Gorillas, buffaloes, elephants, and me." He also stars in The Game Changers, a Netflix documentary promoting plant-based living. In the trailer, he says that it makes sense to eat like an ox to grow as strong as one—and you won't see an ox grazing on animal flesh.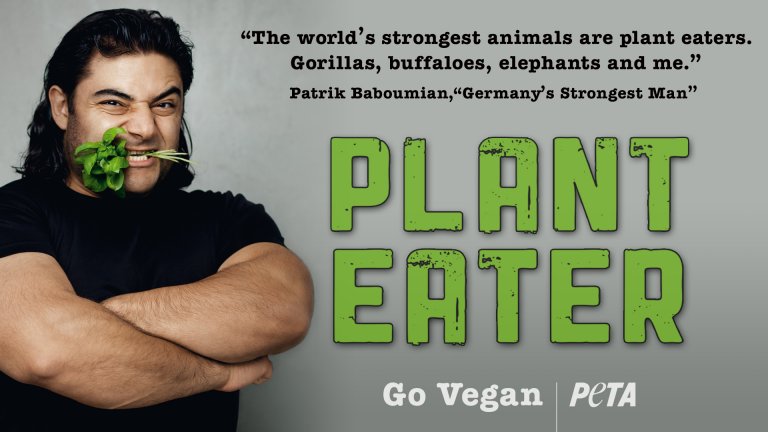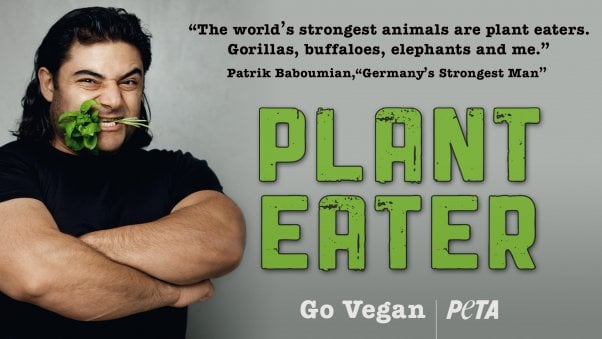 No matter the size of his muscles, compassion is what Baboumian considers his true strength. Mother cows form strong bonds with their calves. Cows used for milk are repeatedly, forcibly impregnated by humans and then separated from their babies. Some mother cows can be heard frantically calling for their babies days after they are taken away. Going vegan saves nearly 200 animals every year and helps keep mother cows with their calves, preserving their bond.
Make Your Body Plant-Powered
You can easily meet your nutritional needs and gym goals while vegan—many superfoods and pre-workout snacks are vegan already. Vegan foods are also full of protein, fiber, and complex carbohydrates—all great for building strength and aiding in your post-workout recovery. Plus, animal-derived foods often contain high amounts of artery-clogging cholesterol and saturated fat, which are detrimental to your health. Going vegan also reduces your risk of suffering from heart disease, cancer, and diabetes and can help boost your immune system. Follow in Baboumian's footsteps and go vegan for animals and your own health—maybe one day you'll join our list of vegan bodybuilders, too.