It's no secret: Firefighters are badass heroes. Whether they're extinguishing flames, providing medical assistance, or rescuing animals from house fires and frozen waters, they work tirelessly to save lives and keep the public safe. Take a look at 14 firefighters who are saving countless MORE lives just by being vegan. Get inspired by these smokin' hot firefighters and their remarkable stories, and find out how you can be a badass lifesaver, too:
Eric
Milwaukee, Wisconsin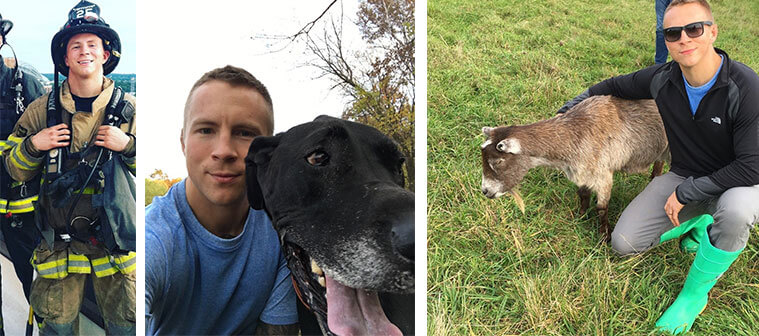 Eric went vegan two years ago out of concern for the animals who suffer in the meat and dairy industries. Since becoming vegan, he sleeps better, trains at a higher intensity and frequency, and has seen improvement in his digestion. He says that his vegan diet is what gives him the extra push to tackle his physically demanding job as a firefighter with energy to spare for his hobbies: weight training and mixed martial arts. When he's not working as a firefighter, he volunteers at a local animal shelter, encouraging folks to adopt, not buy.
Jessica
Spotsylvania, Virginia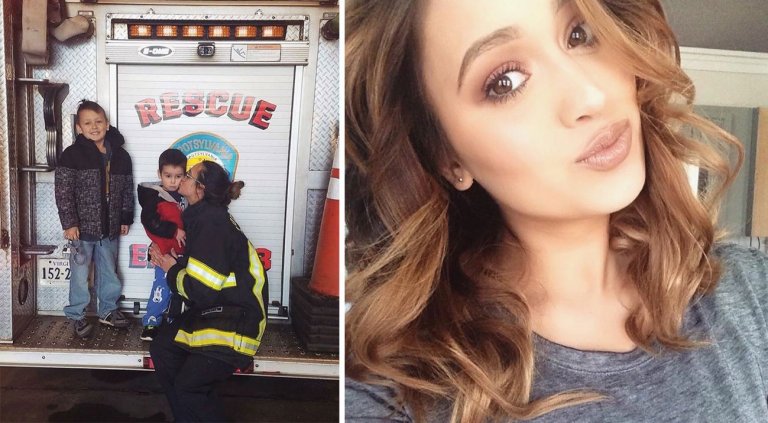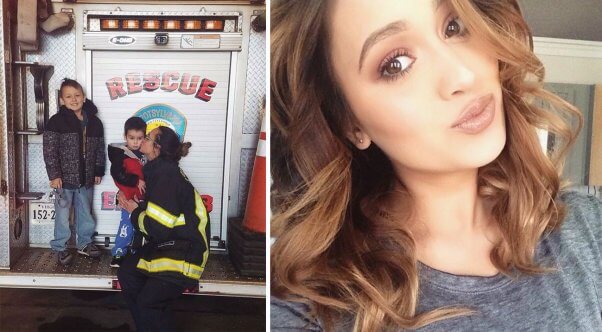 This wonder woman is a mom, a volunteer firefighter, a model, and an artist—and she also has a vegan cooking channel on YouTube. Jessica originally went vegan last year to improve her health but has since become interested in animal rights and welfare. She's particularly passionate about working to end the companion-animal overpopulation crisis, as well as opposing the use of animals for entertainment. She says that everyone likes it when she brings one of her vegan chocolate cakes to the firehouse.
Jay
Longwood, Florida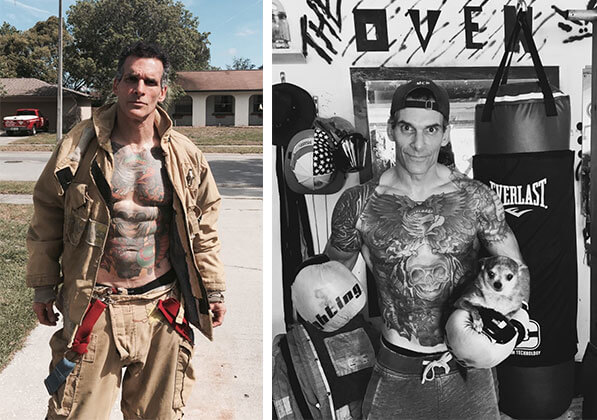 Jay is a battalion chief who gives nutritional advice about the benefits of going vegan to his peers. Since ditching animal-derived foods more than 15 years ago, he's gained an abundance of energy, maintained strong muscles, and continued to get excellent physical reports from his doctor.
Aaron
San Antonio, Texas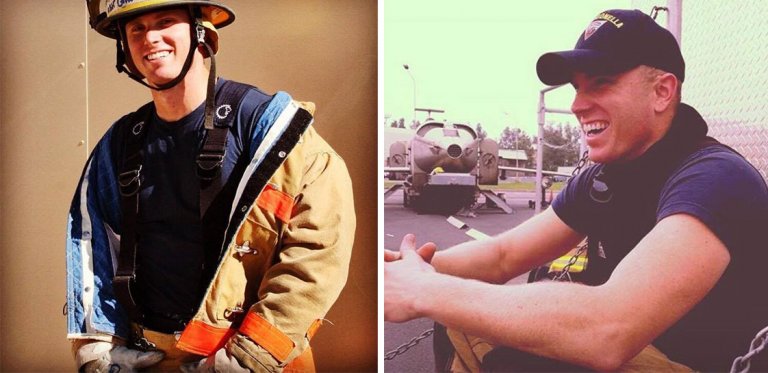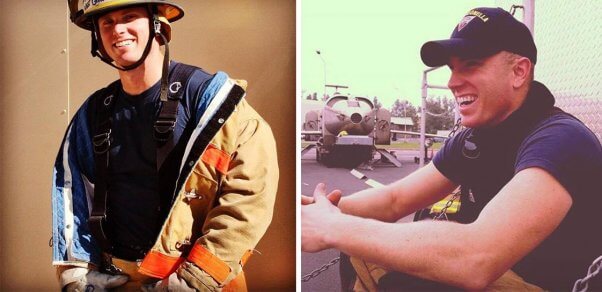 Cue the swoons—this hunk has one impressive résumé: Navy veteran, avid line dancer, ethical vegan, and winner of PETA's 2017 Sexiest Vegan Next Door contest. Aaron went vegan about three years ago after watching the documentary Forks Over Knives while stationed overseas in the military. Now, he shares his passion for vegan cooking with his fellow firefighters—his specialties include Beyond Meat burgers and enchiladas—and challenges them to make the connection between the dogs and cats they save from house fires and the pigs and cows who are killed for food.
Jason
Tomball, Texas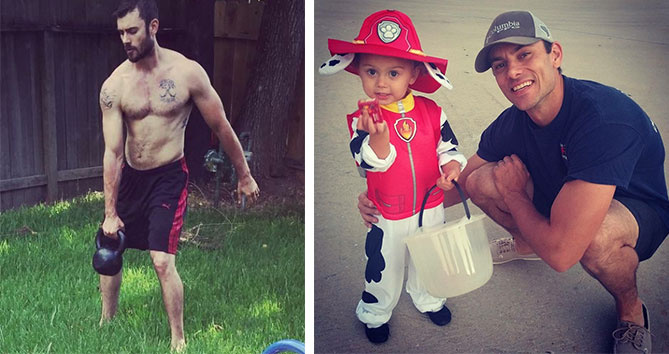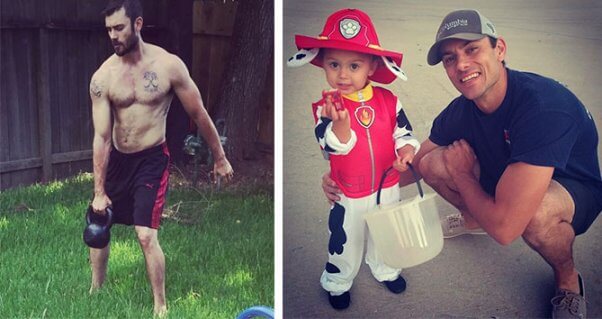 This vegan is a dad, husband, firefighter, and self-proclaimed gym rat. Although Jason went vegan for health reasons, he always stops to help whenever he sees an animal in need. The family man and firefighter, who has been helping with Hurricane Harvey relief efforts, has inspired his wife and daughter to follow his vegan lead. The vegan family hopes to open an animal sanctuary in Texas one day.
Vicente
Seattle, Washington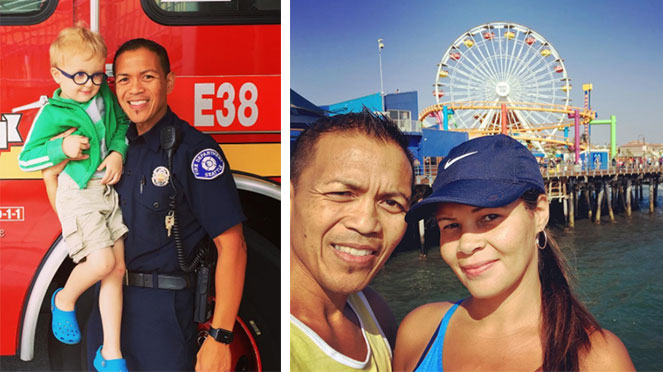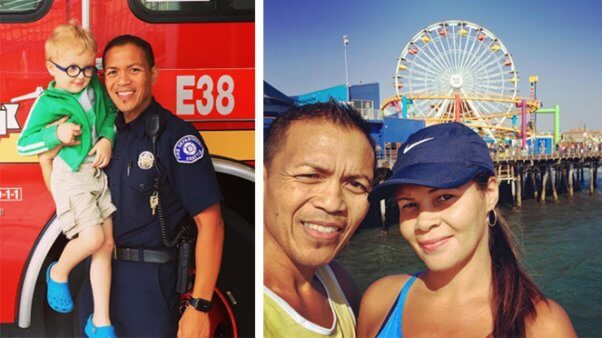 Like Aaron, this firefighter went vegan after watching Forks Over Knives. Vicente is proud of his compassionate lifestyle and says his fellow firefighters love his vegan cooking. He's known around the firehouse as "the guy who eats super healthy and with the most energy." He says that although he became a firefighter 21 years ago, he's now in the best shape of his life, thanks to plant-based nutrition.
David
Melbourne, Australia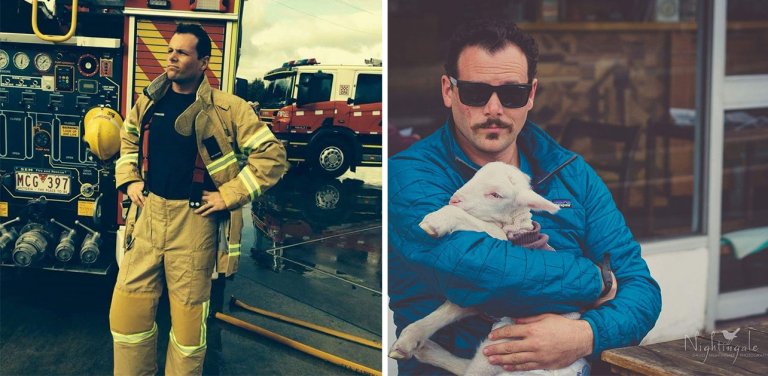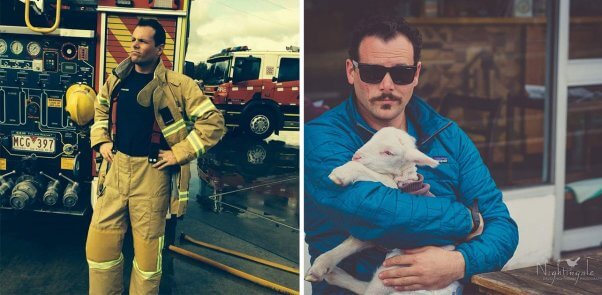 David grew up on his family's farm but decided that he couldn't harm animals anymore, and in 2008, he went vegan. Since then, the firefighter has participated in marathon events. He credits eating vegan with helping him get in the physical shape necessary to join the fire brigade. When he's not fighting fires, he works as an industrial abseiler, a job that requires him to rappel off buildings in order to perform restoration, inspection, and high-angle rescue work—all of which is similarly demanding.
Nathan
London, England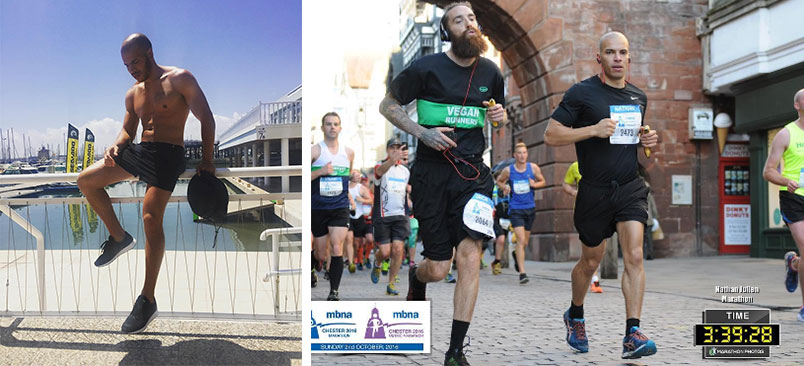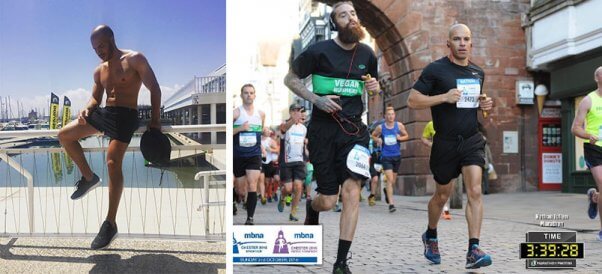 This firefighter's Instagram profile—@VeganFireman—speaks for itself. The hunky vegan is passionate about running—his marathon best is an impressive 3 hours, 40 minutes—and also enjoys spending time boating and surrounded by nature.
Ivonne Mary
Nogales, Arizona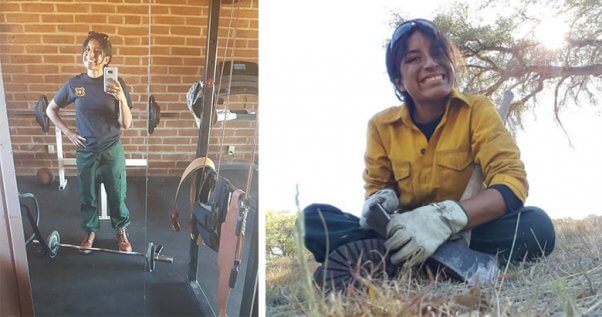 After being vegetarian for five years, Ivonne Mary went vegan in 2015 to improve her health. Her father—who has had success with his own plant-based diet—was the one who encouraged her to make the switch. She says that she feels great physically since becoming vegan and has lost 30 pounds after changing her diet.
Jim
Chicago, Illinois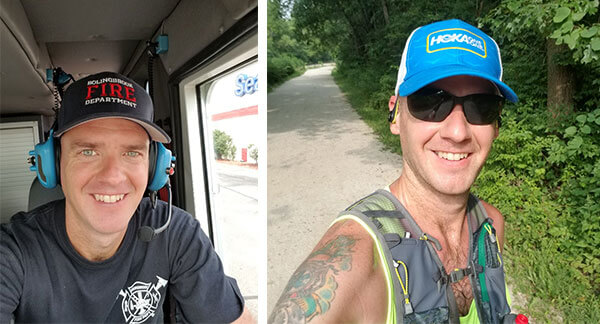 Jim is an ultramarathon runner and firefighter in the western suburbs of Chicago. He's a father, and his wife, Carolyn, is also a vegan firefighter—more below! He credits his improved health to his vegan nutrition regimen. He went from taking six medications a day for treating high blood pressure, high cholesterol, and migraines to taking no medication at all. He loves black beans, corn, sweet potatoes, watermelon, and kale and says that he's greatly improved physically since going vegan and that he's better able to perform his firefighter duties.
Carolyn
Chicago, Illinois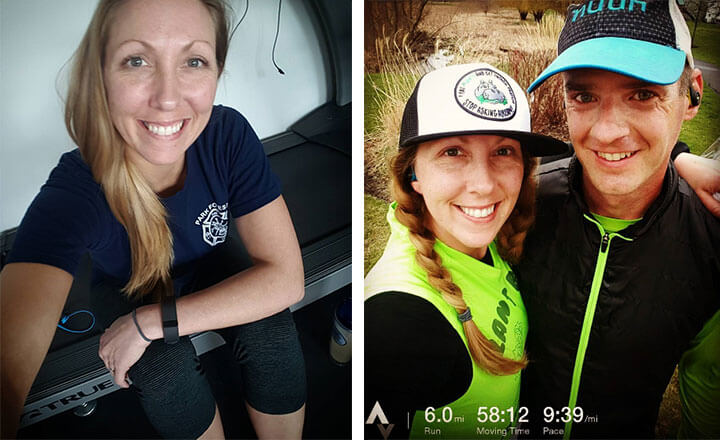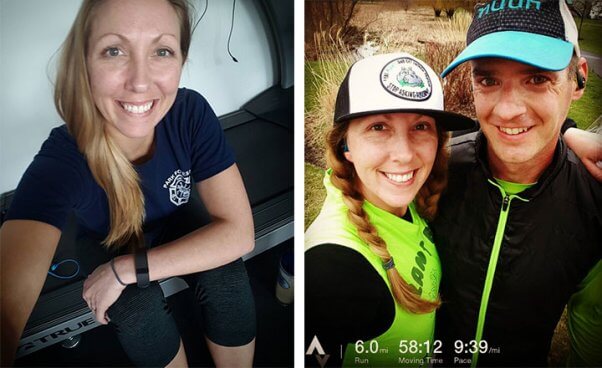 Apparently, it's a family affair: Carolyn made the switch to a vegan diet to support her husband, Jim, whose story is detailed above. She loves fruit and tofu bánh mì sandwiches and says that she and her husband found the strength and endurance to get involved in ultramarathon running only after switching to plant-based eating.
Danny
Tübingen, Germany
It's easy to tell from looking at Danny's Instagram photos that he's an impressive vegan cook—he even makes his own vegan cheese! Like Jake, he went vegan after watching Earthlings. He says that his fellow firefighters accept his choice and come to him for vegan recipes. Some of his colleagues even prepare vegan food for the entire station to enjoy. Since going vegan, he says that he's noticed that he's more fit and can gain muscle more easily. When he's not fighting fires, he spends time with his companion dog, whom he rescued from the streets of Portugal.
Chris
Manchester, England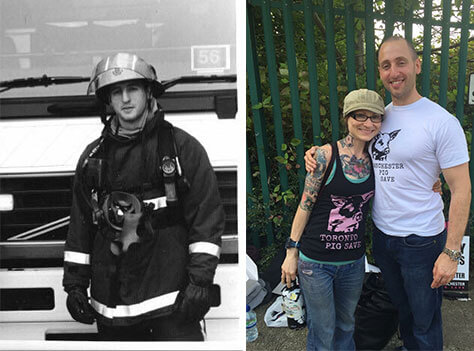 Not only is this Manchester-based inspirational firefighter vegan, he's also one of the founders and organizers of Manchester Pig Save. Shortly after deciding to go vegan to improve his health, Chris learned about the environmental and ethical issues surrounding the factory-farming industry and has since become a vegan activist. He is so inspiring, in fact, that one of his colleagues also decided to ditch meat. Chris noted that since switching to plant-based eating, his sinuses feel clearer, he's able to breathe through his nostrils more easily, he's stopped bloating, and he's lost body fat.
Rip
Austin, Texas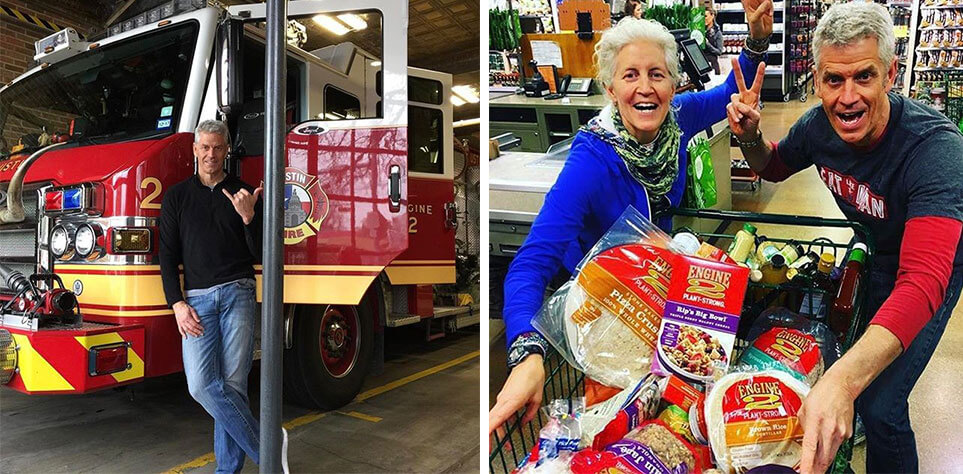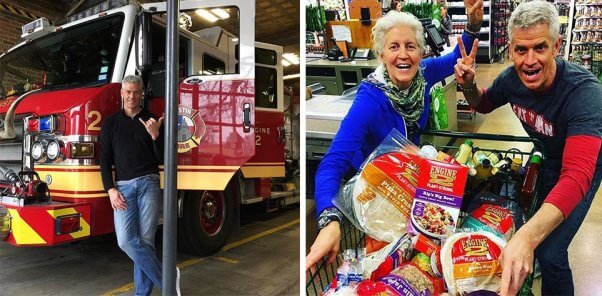 Rip, who's a former firefighter and triathlete, is the author of the national bestselling book The Engine 2 Diet, which details the connection between vegan eating and human health. He also founded Engine 2, which offers plant-based products, meal plans, guides, books, and recipes—"Everything you need to live your best, plant-strong life." The former Austin Fire Department firefighter could be found in cities across the U.S. while on his 2017 book tour.
*****
Want to Be Hot, Hot, Hot Like These Firefighters? Go Vegan!
So many people from different walks of life are thriving, thanks to vegan eating. Click the buttons below to meet a few more of them, and click here to order your own FREE vegan starter kit and start following a healthy, fit, and compassionate lifestyle today.