Actor Torrey DeVitto isn't shy about her passion for animals. In the past, she has taken a stand against animal dissection and condemned fur—and now, she's fighting the exotic-skins trade in her dedicated crusade for animals. Knowing that it takes the skin of three reptiles, who are often skinned alive, to make just one bag, Torrey wanted to draw attention to the parallel between her skin and theirs.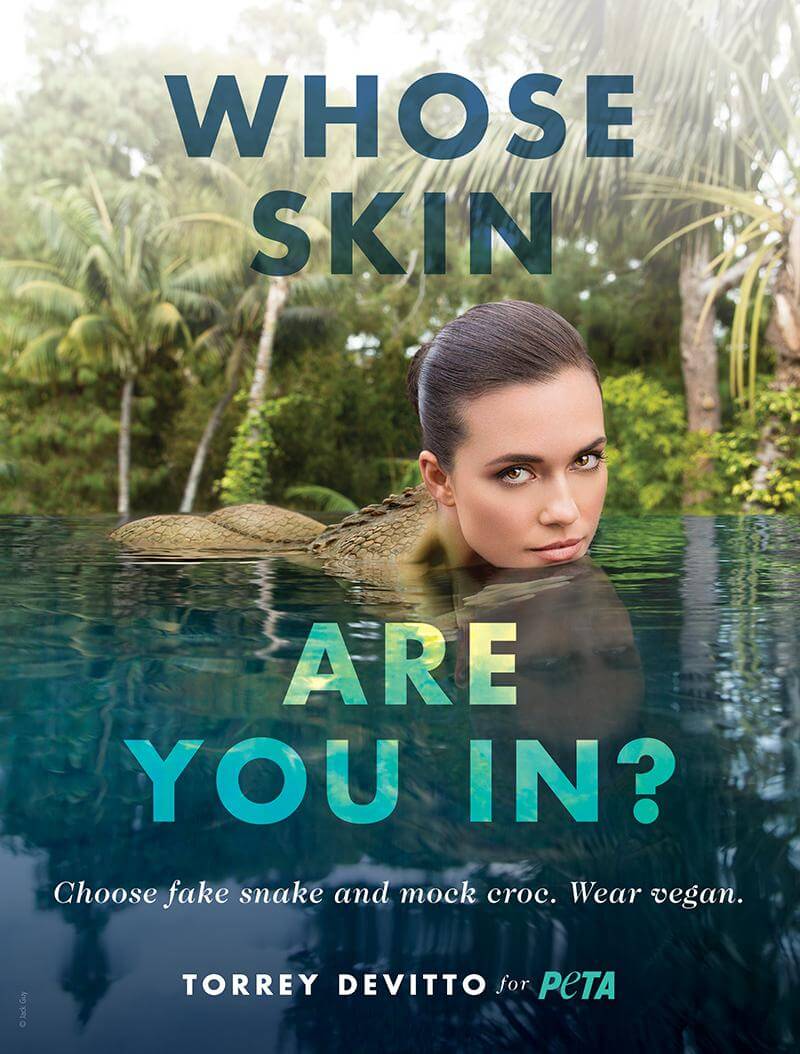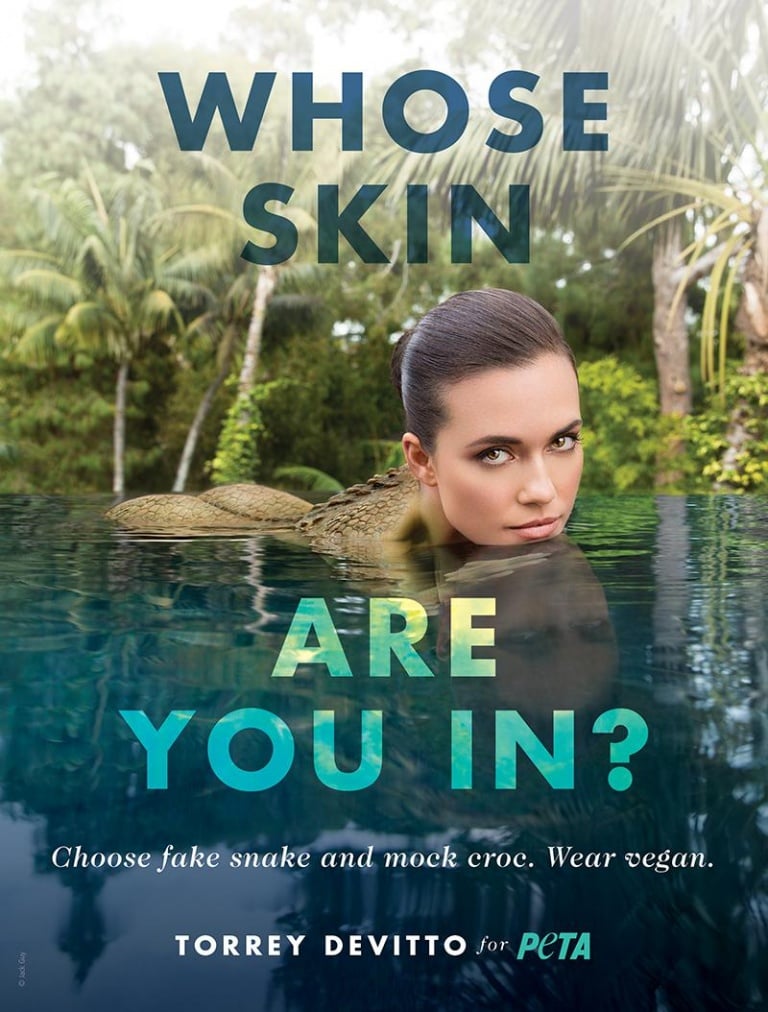 Millions of reptiles are slaughtered each year and turned into shoes, handbags, belts, and other accessories. These helpless animals are viewed as a commodity by those who poach and hunt them, and they suffer terribly as the skin is pulled off their bodies while they're still alive.
Fake snake, mock croc, and faux leather are a few realistic- and luxe-looking materials that can help you achieve a great look—without wearing someone else's skin. Popular retailers such as Victoria's Secret, H&M, Overstock.com, Cole Haan, and Nike have all signed PETA's pledge never to sell exotic skins. Check out PETA's cruelty-free clothing guide to help you make compassionate shopping choices.
Watch Torrey talk about her decision not to wear animal skins and learn about her passion for animals in this exclusive behind-the-scenes video:
The only way to stop this cruelty is to end the demand for exotic skins by refusing to purchase them. Join Torrey today, and take the pledge to defend animals everywhere by following a kinder lifestyle now and taking action now.