We're kicking off summer by showcasing 10 delicious vegan hot dogs and sausages from restaurants and food trucks across the U.S. The National Hot Dog and Sausage Council estimates that a whopping 150 million hot dogs are consumed on the Fourth of July alone. This summer, make the compassionate choice to try one of these vegan dogs instead. Pigs and cows are gentle, playful individuals who don't want to die for your meal. These vegan dogs are tastier, better for your health, and, best of all, better for animals.
Here are this year's winners, in no particular order:
Scarecrow
Los Angeles, California
There's nothing scary about the food at this haunted hot dog stand—because it's all vegan. We love its horror-themed creations, including the Scarecrow, a classic frank dressed with esquites, vegan Cotija cheese, green onions, egg-free Sriracha mayo, and a lime wedge. You can keep up with The Frankenstand's whereabouts and changing menu items by following it on Instagram.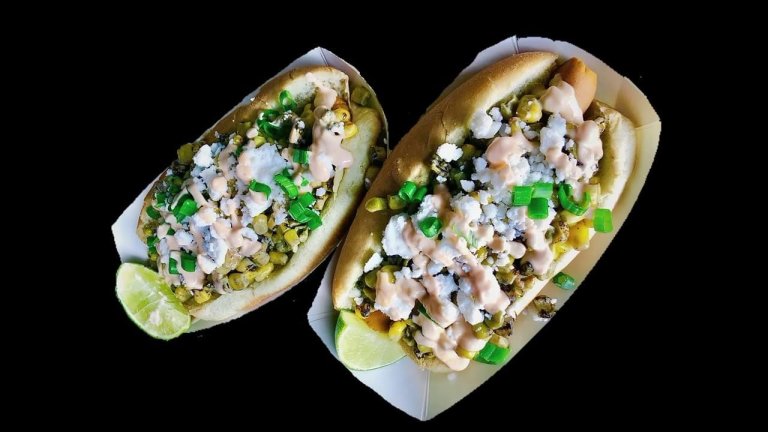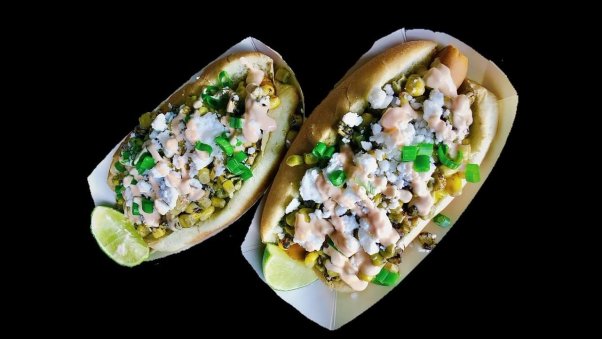 Vegan Buffalo Blu
Baltimore, Maryland
This hot dog restaurant is not fully vegan, but it has some stellar animal-friendly options. Our pick is the Vegan Buffalo Blu, topped with Buffalo jackfruit, caramelized onions, and vegan blue cheese drizzle. If you want to try more selections, these are vegan if you order the vegan dog specifically: the Baltimore Black Sox Dog, the Pineapple Express Dog, the Jerk Mac and Cheese Dog (ask for the vegan mac and cheese), and the Voyager.
Bahn Me Dawg
Burlington, Vermont
Pingala Cafe is a fully vegan restaurant that's serving up food truck–inspired cuisine, and many of its menu items were inspired by dishes from various cultures. One example is the Bahn Me Dawg. It's a hickory-smoked carrot that's marinated and oven-roasted, then served in a locally baked hoagie roll with crispy skin tofu, ginger pickled veggies, cilantro, smoked chili aioli, Korean BBQ sauce, and toasted coconut crunch.
Big Daddy Special
Chicago, Illinois
Kale My Name is an outstanding vegan restaurant with an eclectic menu full of delicious dishes. One of our faves is the Big Daddy Special, which features not one but two Beyond sausages in a bun topped with grilled onions, relish, and mustard with side of fries. It's a dish for those with big appetites, and it won't disappoint.
Rad Dawg
Portland, Maine
For a German-style dog, head to Totally Awesome Vegan Food Truck and try the Rad Dawg. It's a charbroiled, pig-friendly frank topped with tangy sauerkraut and a house Bavarian mustard on a grilled sub roll. Check the truck's Instagram page for its schedule and location.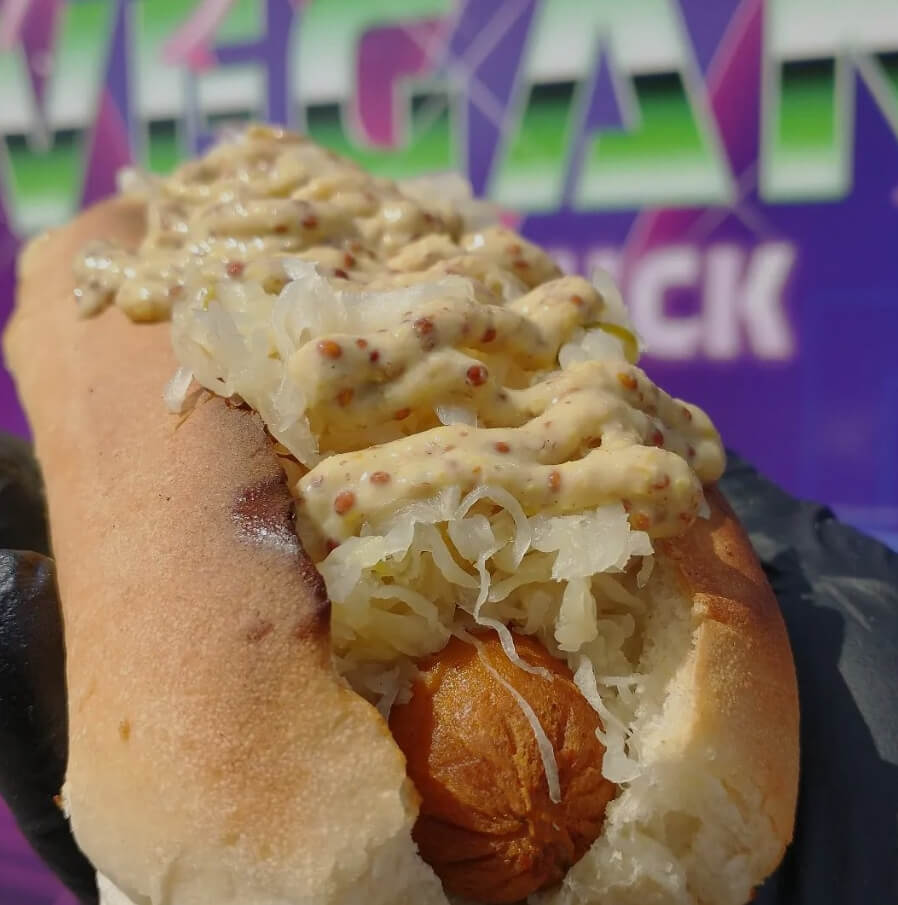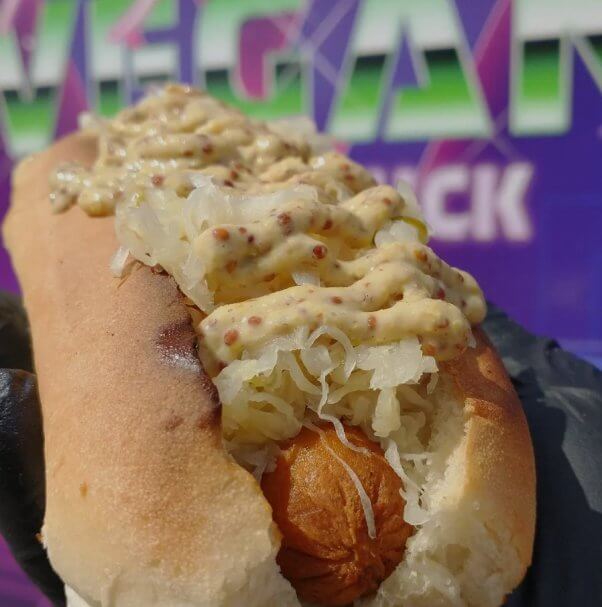 Vegan Italian Warsaw
Minneapolis, Minnesota
This Minneapolis diner isn't fully vegan, but it's prepping some authentic Chicago-style vegan dogs. Pick a style and choose from three kinds of animal-friendly dogs: the brat, Italian, or classic tofu dog. We recommend the Vegan Italian Warsaw, which is topped with Düsseldorf mustard and sauerkraut.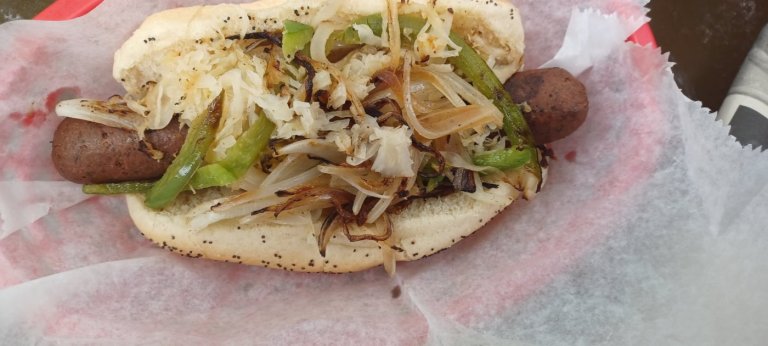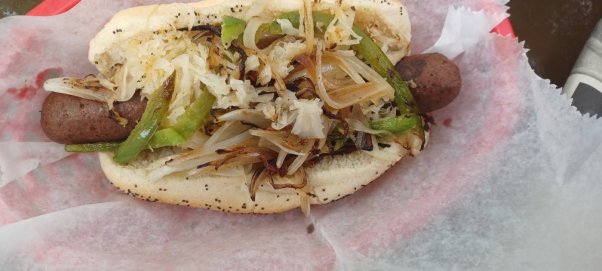 Coney Dog
Lansing, Michigan
VEG-N is a vegan restaurant, so you can't go wrong ordering anything on the menu, but we suggest trying the Coney Dog. This chili cheese dog features house-made Detroit-style chili and is topped with onions, cheddar, and mustard. For the dog itself, you can choose from a LightLife hot dog or a house-made carrot dog.
Chicago Hot
Sarasota, Florida
At Doggystyle, you can try several vegan options, including the Chicago Hot, which features a Field Roast dog topped with hot pepper relish, yellow mustard, red onion, diced pickle, diced tomato, a sport pepper, and celery salt.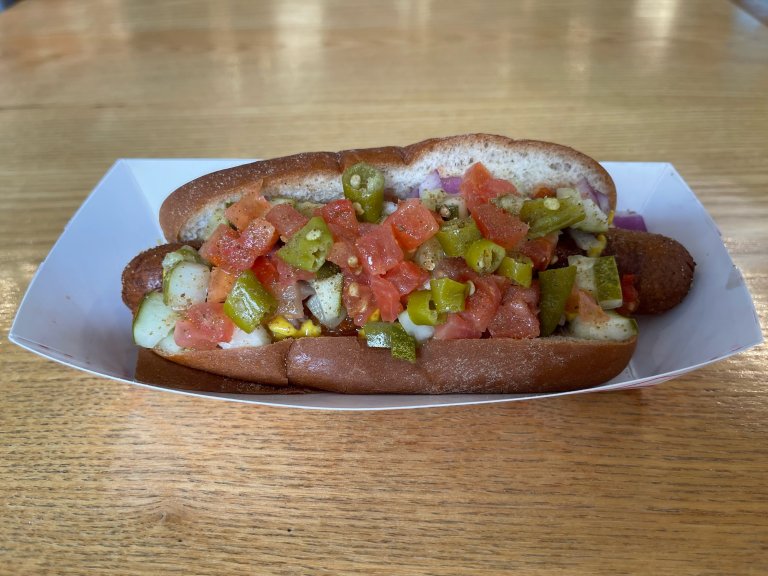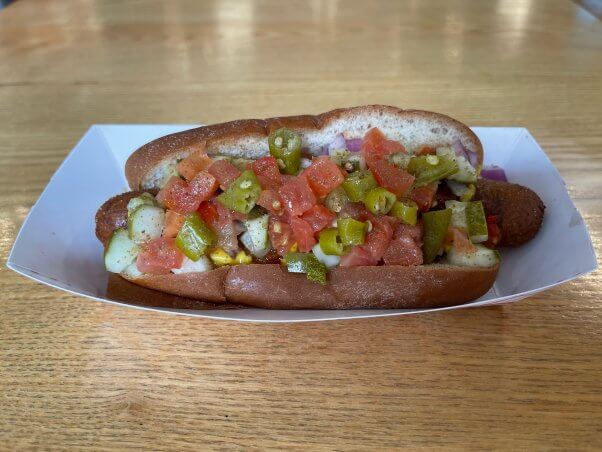 Vegan Chilly Cheez Dawg
Thomasville/Harrisburg/York, Pennsylvania
Head to Chilly Dawgz to try the Vegan Chilly Cheez Dawg. It's an animal-free frank on a vegan soft roll topped with house-made vegan chili and dairy-free cheese shreds. Other menu options include the Vegan Dawggie and the Vegan Chicago Dawggie.
Vegan
Overland Park/Kansas City, Kansas
For a dog like no other, try Wiener Kitchen's Vegan dog. It features a walnut and wild rice link topped with roasted cauliflower, green tomato relish, pickled Brussels kraut, and whole-grain Dijon mustard. You won't want to miss this unique creation.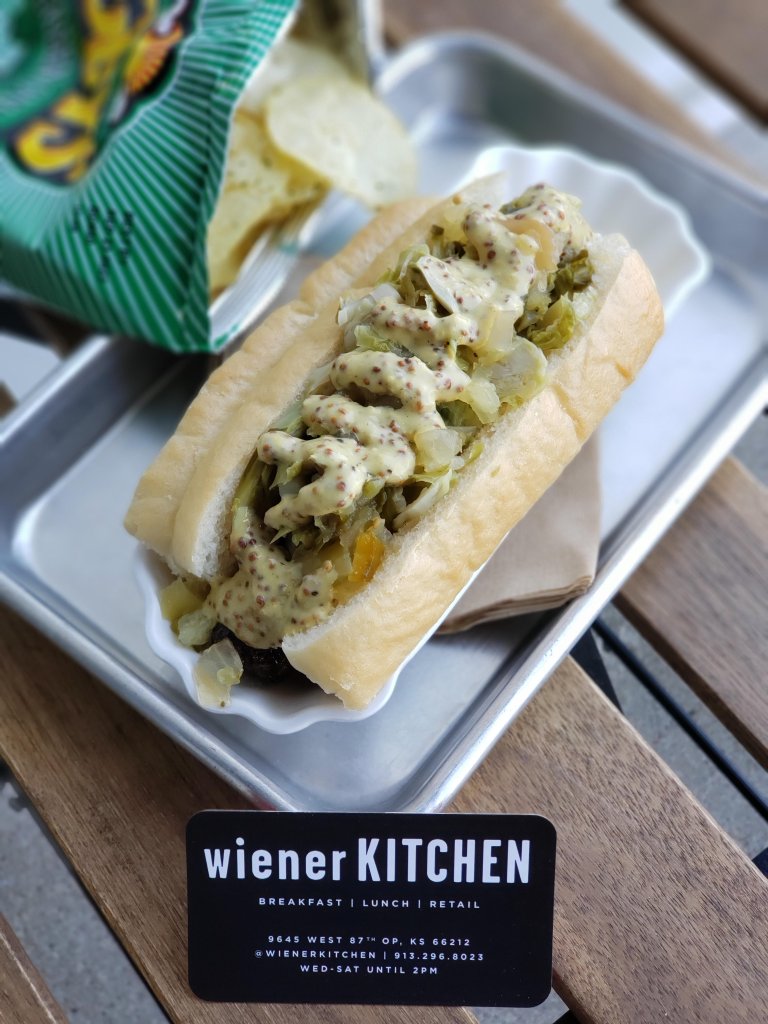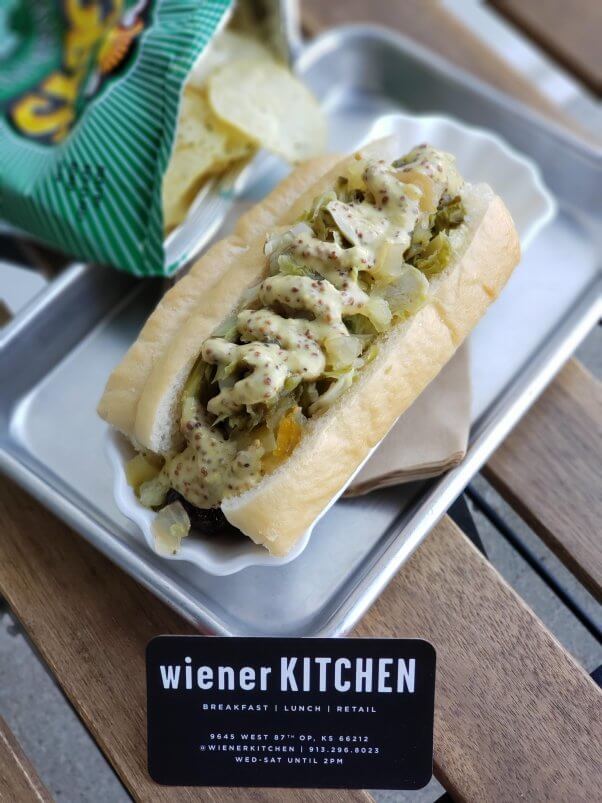 ---
Not near any of these establishments? Don't worry—there are so many delicious vegan hot dog and sausage brands on grocery store shelves that you'll be sure to find ones you love. Grill them up with friends this summer, and keep the compassion going year-round by going vegan: