There ain't nothing sweet about breaking a mother's heart by stealing her calf and her milk, and there's nothing to love about grinding up baby chicks or cramming gentle hens together in filthy, dank cages. If you're trying to show your affection this Valentine's Day (and beyond), you best leave eggs and dairy out of it!
Thankfully, it's the 21st century, and tantalizing vegan desserts can be found in every corner of the country. In the spirit of being sweet on Valentine's Day, here are PETA's top 10 dessert choices for 2020:
Cinnamon Knot—Wildflour, Pawtucket, Rhode Island
In addition to loving a good pun, we had to include Wildflour on this list for its tried-and-true Cinnamon Knot. It is a take on a vegan cinnamon roll, dripping with mouthwatering cinnamon-sugar glaze over its chewy bun. Get there early! These things typically sell out before noon. With 48 hours' notice, you can request any of the establishment's baked goods in bulk orders of six or more.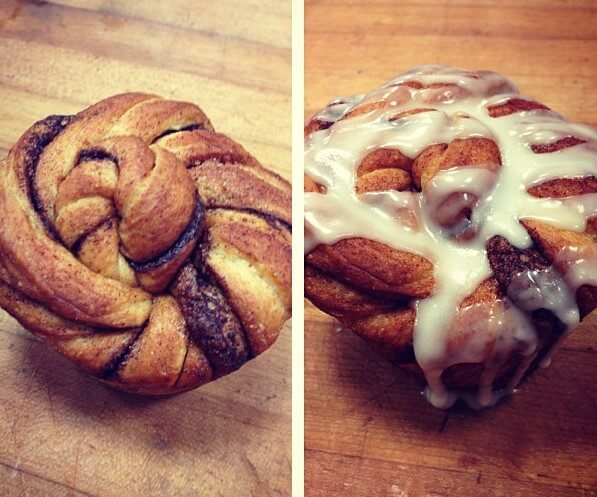 ©instagram.com/wildflourveganbakery
Pineapple Coconut Cream Pie—Modern Love, Omaha, Nebraska
Top off your swanky dining experience at Modern Love with its Pineapple Coconut Cream Pie. This dessert has a graham cracker crust base filled with coconut mousse, pineapple topping, toasted coconut, and coconut whip—with a cherry on top.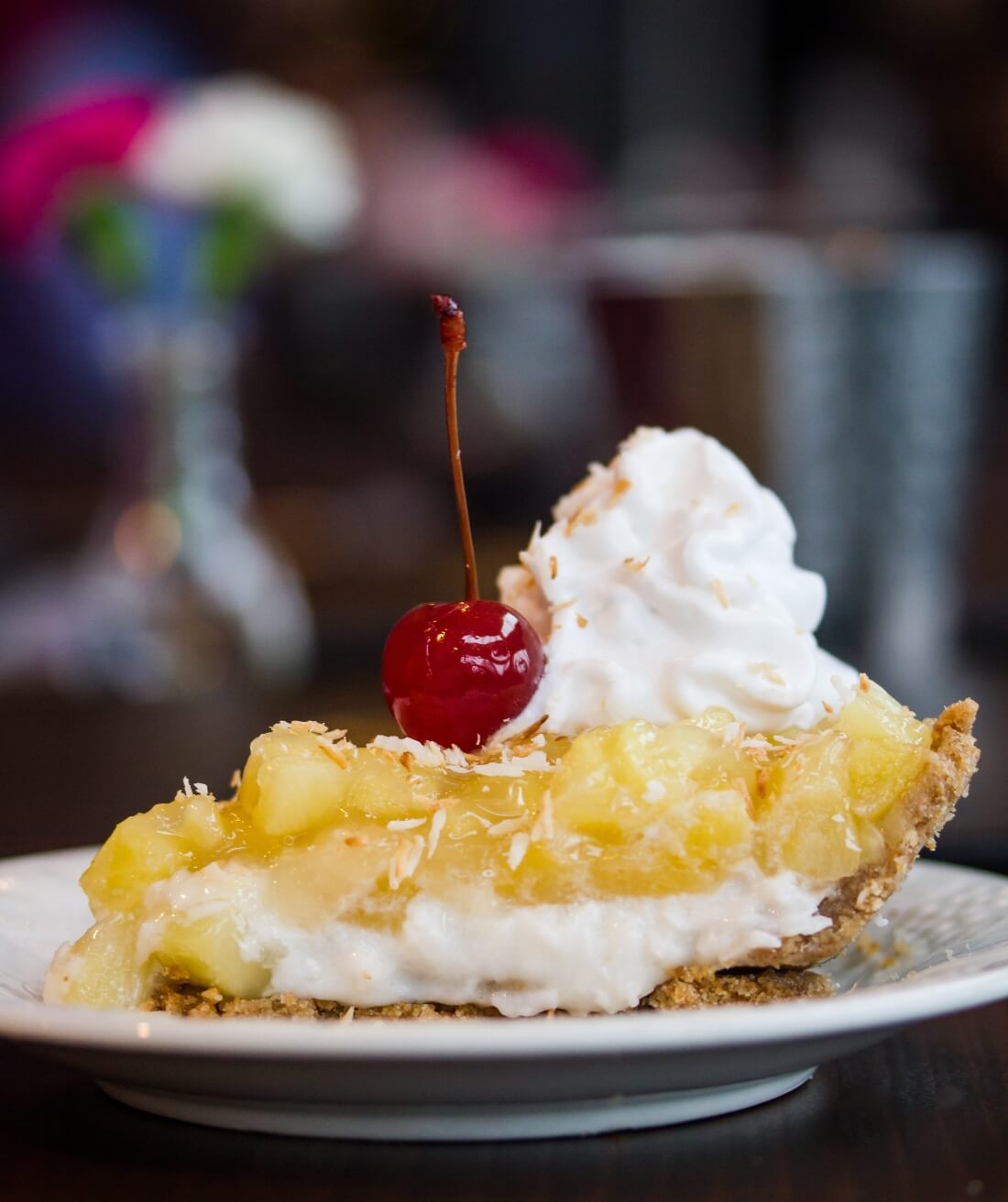 Mini Cannoli—Batter & Crumbs, Philadelphia
As the folks at Batter & Crumbs say, "No eggs. No dairy. No problem!" Grab a dozen of these mini cannoli to share or scarf down yourself. (We won't judge.) Batter & Crumbs fills its flaky, delicious cannoli with vegan ricotta filling and chocolate chips. Act fast and snag yourself a special chocolate cherry cannoli to celebrate Valentine's Day.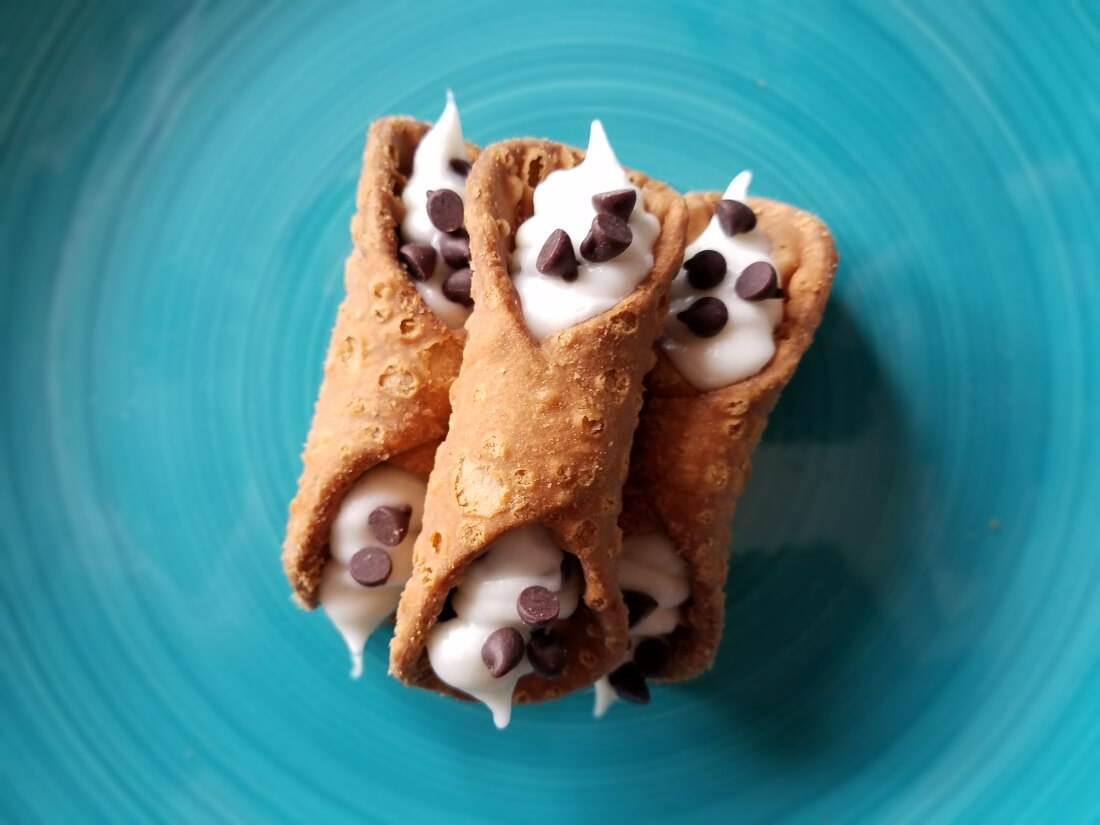 Turtle Cake—Make, Believe Bakery, Denver
The Turtle Cake will turn anyone into a believer that vegan desserts are the best. Make, Believe fills its signature chocolate cake with caramel pecan praline filling and then tops it off with caramel frosting and dark chocolate ganache.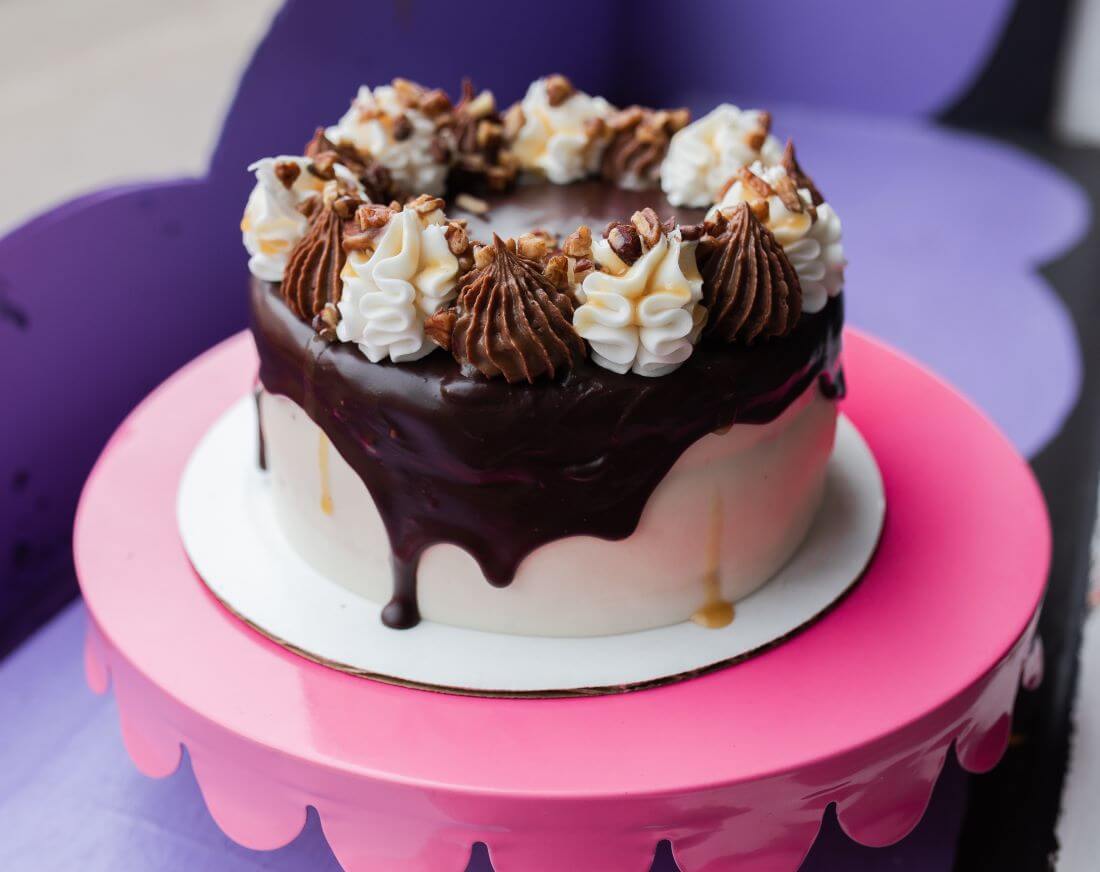 Heart-Shaped Chocolate Cake—Harmony Bakery, Baltimore
Harmony Bakery sure knows how to whip up a classic. This spectacular double-layer chocolate cake, available for sale on Valentine's Day, is sweetly embellished with strawberry icing, chocolate ganache, and fresh berries. During the rest of the year, your heart's desire will need to be ordered in advance, with 48 hours' notice.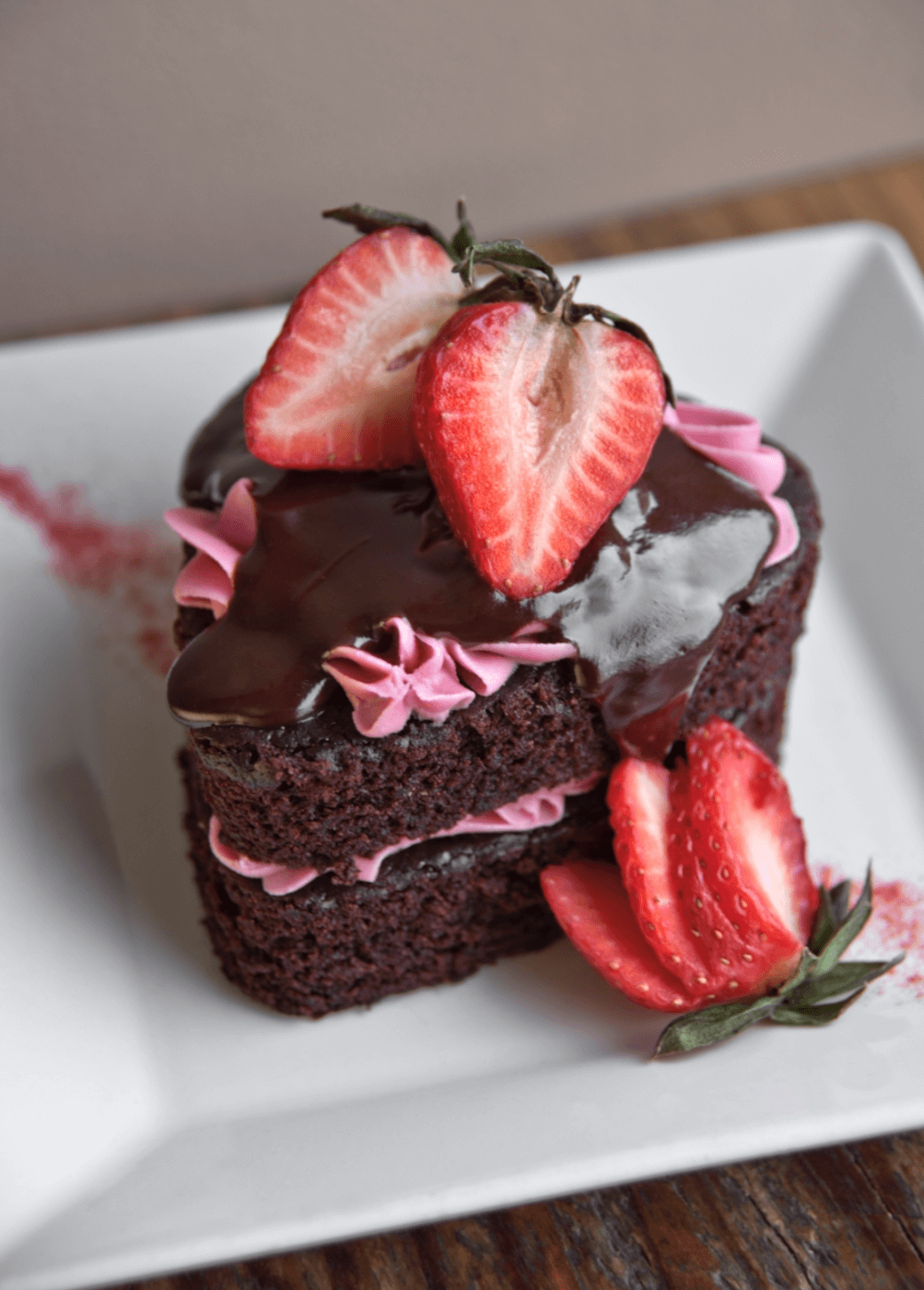 Whoopie Pies—Pattycake Bakery, Columbus, Ohio
Pattycake Bakery's Whoopie Pies, which are always made from scratch, come in original, mint, peanut butter, chocolate, and pumpkin flavors and can be ordered individually, by the dozen, or by the half-dozen.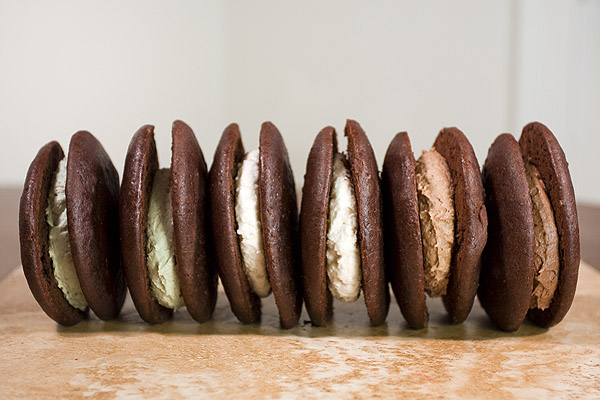 Chaffle—Seabirds, Costa Mesa and Long Beach, California
If Seabirds is on a mission to push the boundaries of vegan cuisine, the Chaffle is its secret weapon. This churro waffle comes topped with vanilla ice cream, chocolate sauce, and chopped walnuts.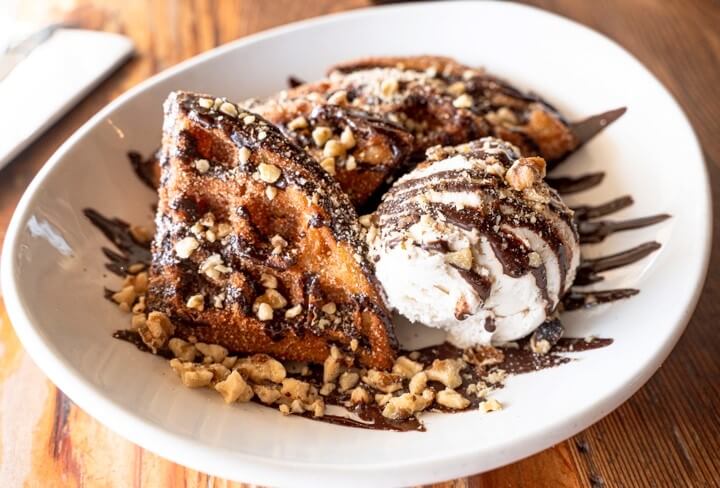 Melissa Kepen
Cookie Cakes—Parlour Vegan Bakery, Boca Raton, Florida
Parlour Vegan Bakery always offers delectable, customizable cookie cakes, but for Valentine's Day, patrons can order a heart-shaped version. The cookies come in 6- or 9-inch sizes and can be personalized with up to two lines of text. For Valentine's Day, try the Strawberry-Pink Velvet White Chocolate-Chip Cookie Cake, which features a strawberry sugar cookie with vanilla white-chocolate chips frosted in vanilla frosting and topped with strawberry shortcake crumbs.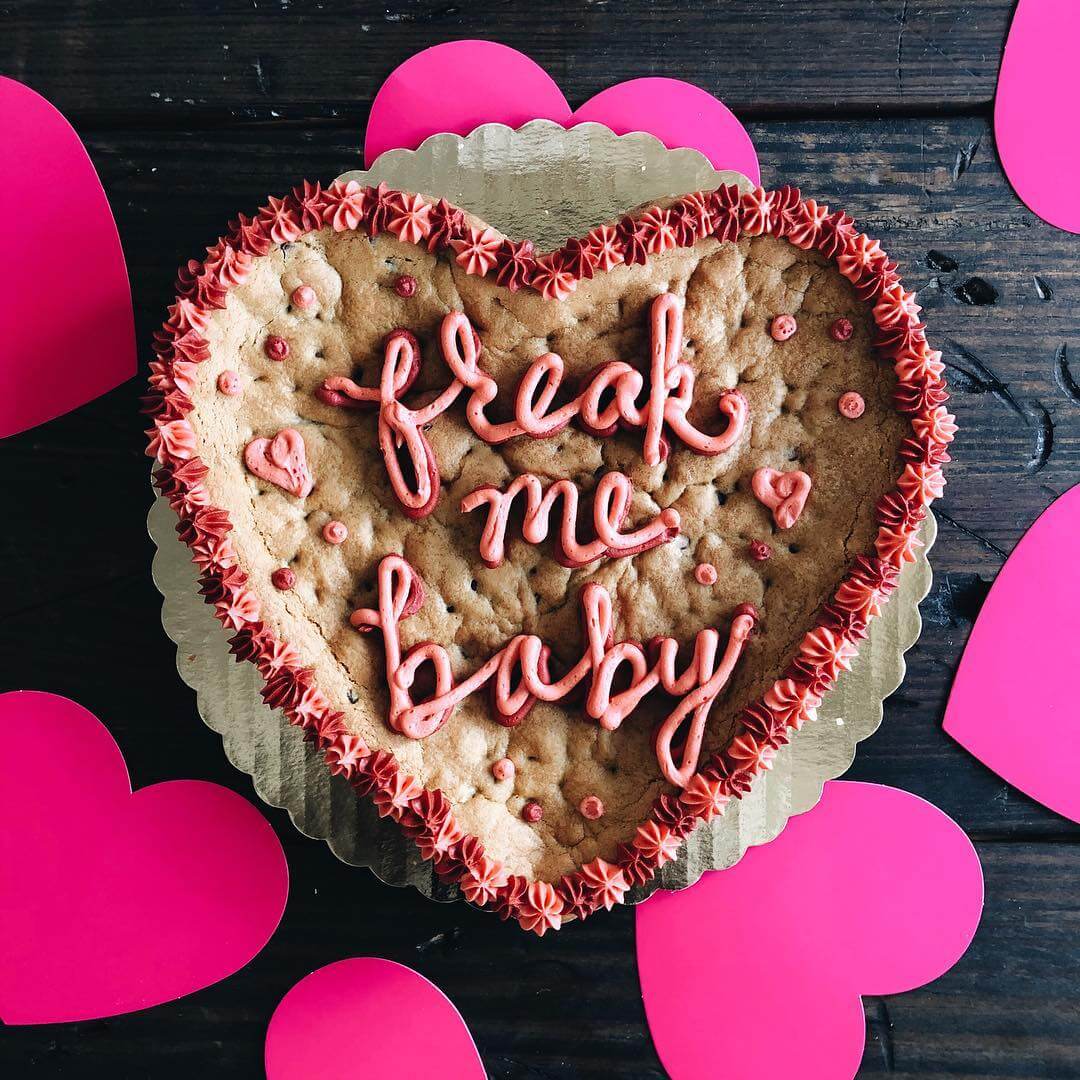 Red Velvet Bar—Girls Gone Vegan, New Orleans, Louisiana
Offered seasonally during the winter and spring, this classic rich and moist red-velvet cake comes in a delicious bar, topped with a cashew-based cream cheese frosting. Check out all the locations around Louisiana where you can find Girls Gone Vegan's delicious goodies.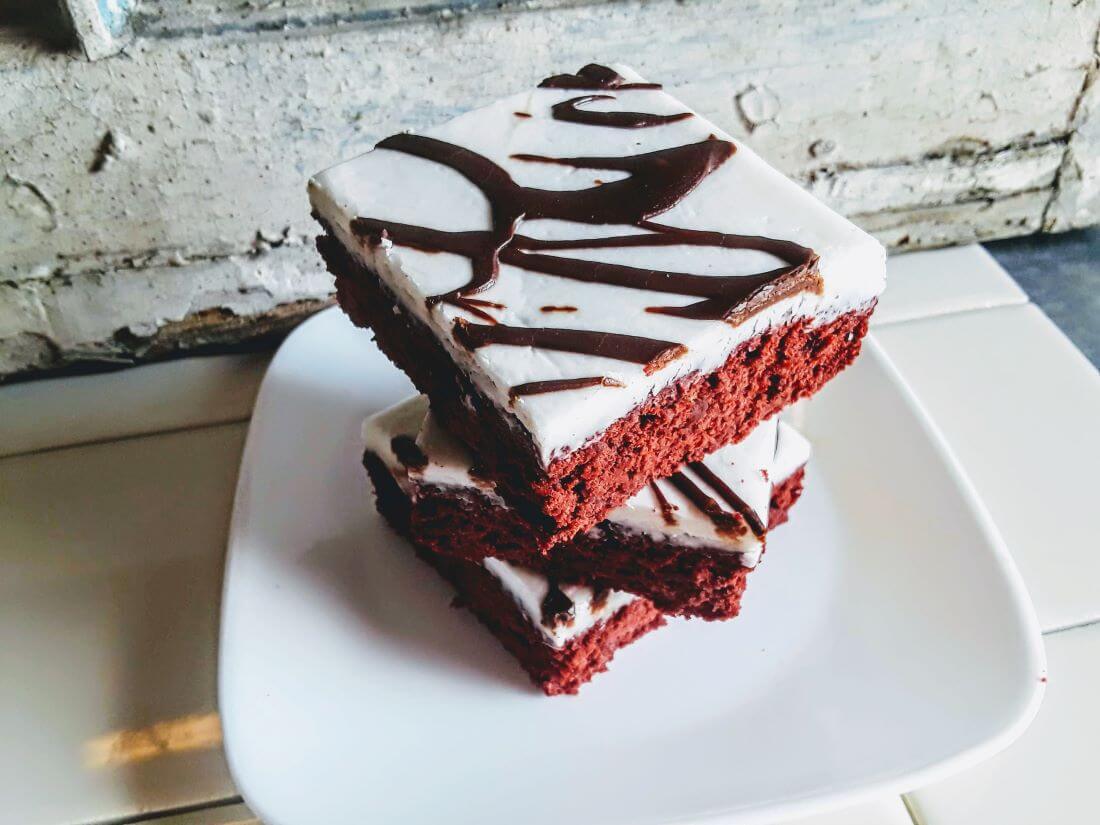 Chocolate-Avocado Tart—AVO, Nashville, Tennessee
If you didn't catch it, AVO is short for avocado—and you best believe the restaurant knows how to use one. The Chocolate-Avocado Tart comes with walnuts and dates inside a sunflower-seed crust. This raw tart, made without any refined sugars, resembles a decadent mousse in texture.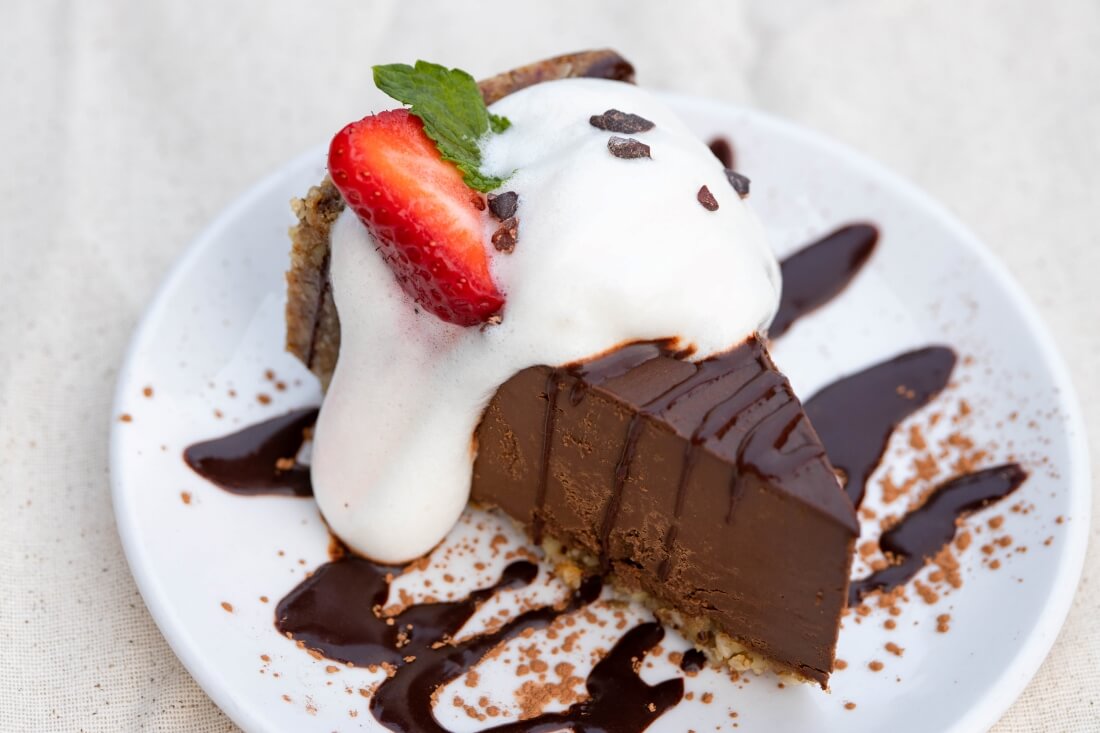 Bonus Dessert: Organic Vegan Chocolate—Sjaak's Organic Chocolate, Shipped Anywhere in the U.S.
Sjaak's Organic Chocolates is a family-owned vegan company based in Northern California offering a variety of chocolates to suit everyone's tastes. For example, enjoy vegan Melk chocolate, coconut milk chocolate, dark chocolate, or white chocolate along with fun add-ins like gummies, nuts, and caramel.
*****
Some of these desserts are Valentine's Day specials, but all these establishments have much to offer even after the season of love. There's no wrong time for dessert, you know.
If you don't live close to any of our winners and your local bakeries have let you down, try your hand at creating an easy, tasty vegan dessert at home! PETA maintains an extensive recipe database for all your sweet treat needs.