Here at PETA, we like comfort food as much as the next person. Thing is, we like it sans cruelty. When it comes to mac and cheese, that means finding a cheese substitute that can deliver the same gooey goodness as dairy-based dishes.
What's better than cheddar? Cashew-,soy-, and almond-based cheese sauces!
We searched far and wide to bring you a list of the best vegan mac and cheese dishes. Next time you're traveling, treating yourself to a favorite meal, or settling in with some take-out, try the dishes at these top-notch restaurants.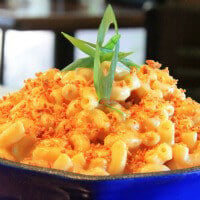 Fort Lauderdale, Fla. 
Macaroni noodles in a Dijon béchamel cheddar "cheese" sauce, topped with crumbly panko breadcrumbs make this vegan mac and cheese a first-place winner. Oven-baked until crispy brown and garnished with green onions, it's a meal you won't forget.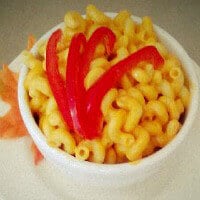 Salt Lake City, Utah 
City Cake's vegan "cheese" sauce is made with cashews, giving it a rich, creamy flavor. Roasted red peppers and 100 percent durum wheat spiral noodles round out the dish for a robust meal.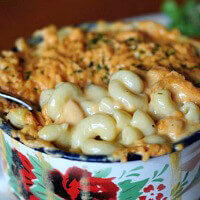 Vancouver, B.C. 
The Wallflower has vegan mac and cheese down to a T. Their vegan version, called "Vegan Mac n Cheesy," combines macaroni and vegan cheddar with mixed greens. If you want to up the ante, opt for adding in chopped vegan hot dogs.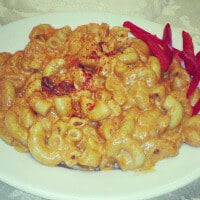 Tallahassee, Fla.
Light enough to mow down, yet hearty enough to savor, this dish packs a punch. Soul's mac and cheese is served as a side, making it a perfect addition to the restaurant's steamed collards greens or BBQ tofu and cornbread. Can you say "comfort food"?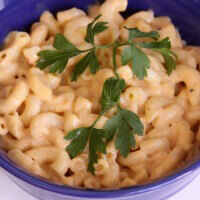 Worcester, Mass.
The recipe's a secret, but we don't need to know just what's in it to know we love it. A blend of almond milk, soy milk, and vegan cheddar cheese gives this dish a smooth taste while more vegan cheddar cheese baked on top makes it extra saucy.
Our Honorable Mentions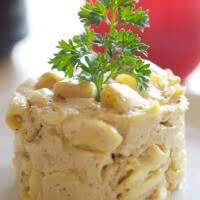 Plum Bistro, Seattle, Washington
This soy-based, spicy Cajun mac and cheese is a variation on the traditional dish. Served with crushed chili flakes and heated atop a grill, it's nice and crispy on top and warm and gooey inside.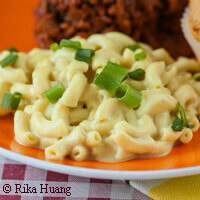 Cornbread Cafe, Eugene, Ore.
With a creamy, full-flavored cashew-based taste, the Mac unCheese sauce has been likened to a nice béchamel. Roll up your sleeves and prepare for pure joy.
Feeling inspired? Request your free vegetarian/vegan starter kit, and the next time you decide to whip up a batch of mac and cheese at home, try PETA's vegan macaroni-and-cheese casserole recipe, a favorite of Jenna and Jordan!