Last month, the media built a lot of hype about a possible "aporkalypse," warning that bacon could all but disappear. Besides the fact that a bacon-free world is a vegan's dream, we saw one more reason not to go hog wild: Vegan BLTs are better—and kinder!—anyway.
We rounded up the top 10 vegan BLTs nationwide so that you could get your fix in all around the country. These vegan versions of the classic BLT deliver all the deliciousness with none of the cruelty that pork sandwiches do:
D.C. Vegetarian Cart, Portland, Oregon
Get your BLT with vegan tempeh bacon, lettuce, tomato, and Vegenaise at this beloved vegetarian/vegan food cart in downtown Portland. For an extra bit of flavor, add avocado or choose from two kinds of vegan cheese.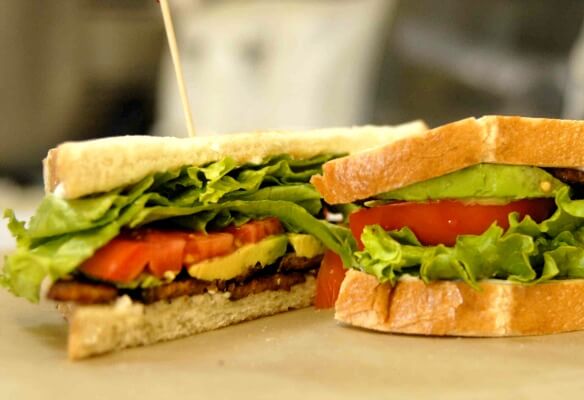 Darbster, West Palm Beach, Florida
Served on rye bread with fresh lettuce, tomato, onion, and tempeh bacon, all held together with some fresh avocado, the Darbster's BLT is well worth your lunch hour.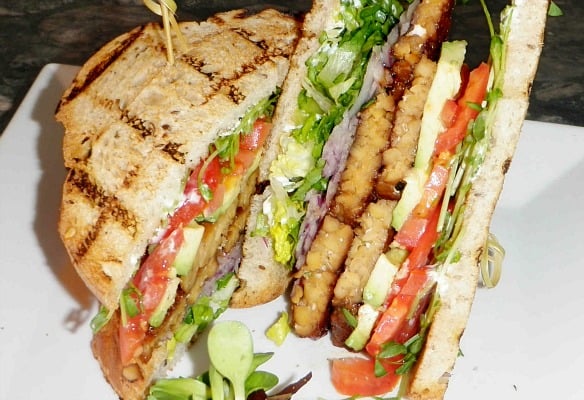 Spiral Diner & Bakery, Dallas and Fort Worth, Texas
Leave it to Texas to do things a little differently. This sandwich features "bacon" bits, lettuce, and tomato served on grilled multigrain bread with vegan mayo for what Spiral Diner & Bakery calls a "simple and delicious" sandwich.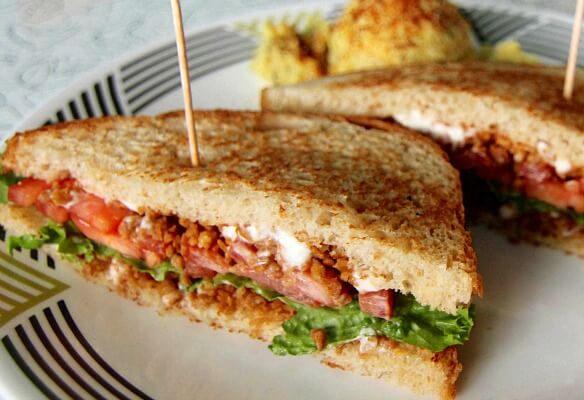 Yorgo's Bageldashery, Norfolk, Virginia
Who says BLTs are just for sliced bread? Yorgo's Bageldashery joined the veggie BLT club with its own variation, served up on a bagel with its delicious herbed Vegenaise. Add onions, sprouts, pepper relish, capers, or horseradish to make it your own.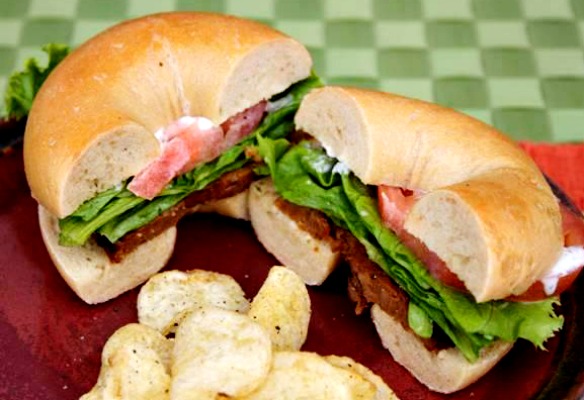 Highline, Seattle, Washington
Vegan food, live music, and 25 beers on tap? Nothing could make this tempeh-bacon, lettuce, and tomato sammy taste better. Enjoy your toasted sammy in the land of lagers.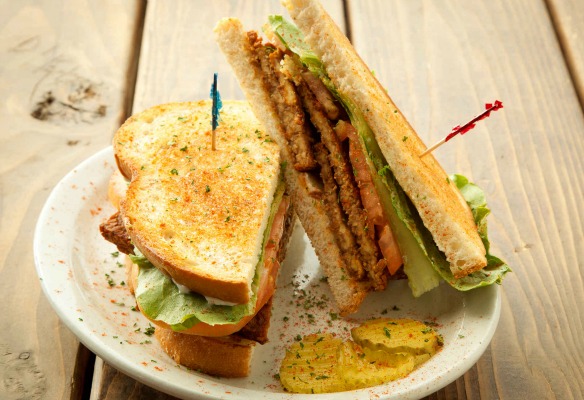 Loving Hut Mira Mesa, San Diego, California
Stacked with the basics—vegan bacon, lettuce, and tomato—plus avocado and pickles, this delightful sandwich is served on toasted wheat bread with the Loving Hut's house sauce. Enjoy it with a side of fries.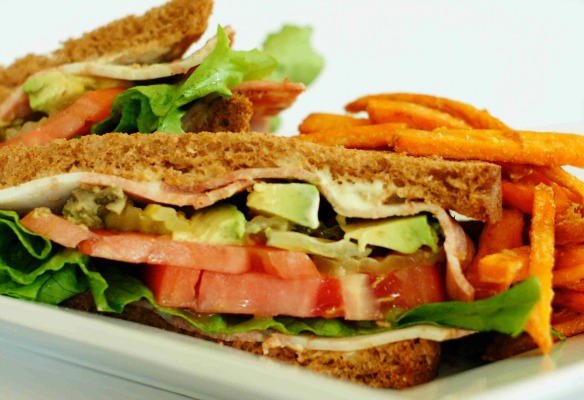 The Green Owl, Madison, Wisconsin
Renaming the BLT a "TLT," the Green Owl has created a vegan version, with smoky baked tempeh, lettuce, tomato, and avocado served on Madison sourdough wheat bread. A dab of vegan aioli makes it exceptionally tasty.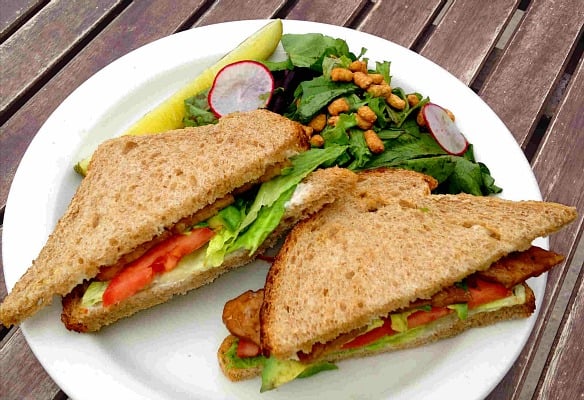 Seva, Detroit, Michigan / Ann Arbor, Michigan
Prefer tortillas? Try this BLT wrap, served with char-grilled tempeh, vegan cheddar, guacamole, tomatoes, and shredded romaine lettuce wrapped in a whole-wheat tortilla.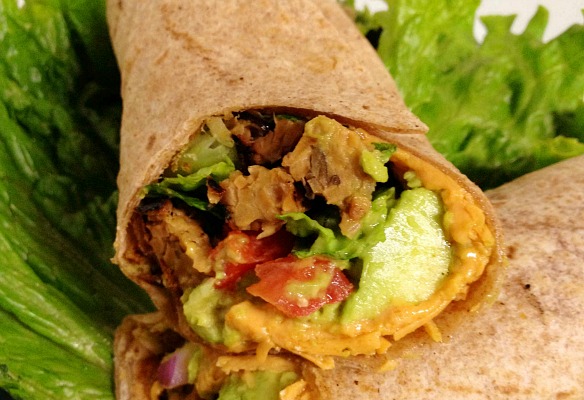 Sticky Fingers Sweets & Eats, Washington, D.C.
Sticky Finger's vegan cuisine is modeled after traditional comfort foods, and this sandwich is no exception. The tempeh bacon, lettuce, tomato, and Vegenaise make this sandwich all good, without the guilt.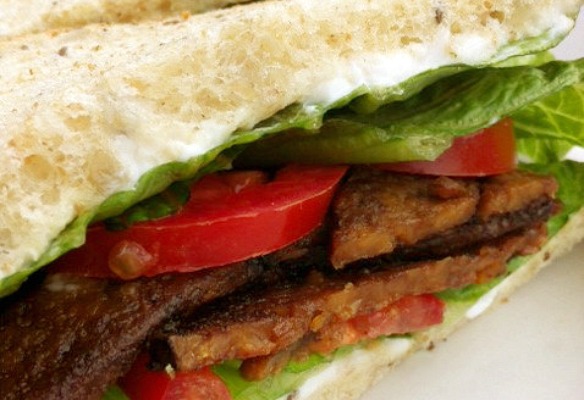 Sugar Apple Natural Foods, Key West, Florida
No need for animal ingredients! Sugar Apple layers "fakin' bacon" with lettuce, tomato, and soy mayo on whole-grain bread for a delicious and cruelty-free sammy.
HONORABLE MENTION
Bouldin Creek Café, Austin, Texas
This local fave in Austin is dubbed "The Wanna-BLT" for its delicious homemade tofu "bacon" served atop green leaf, local tomatoes, and basil aioli on grilled artisan sourdough. Add red onion or sunflower sprouts to keep it weird.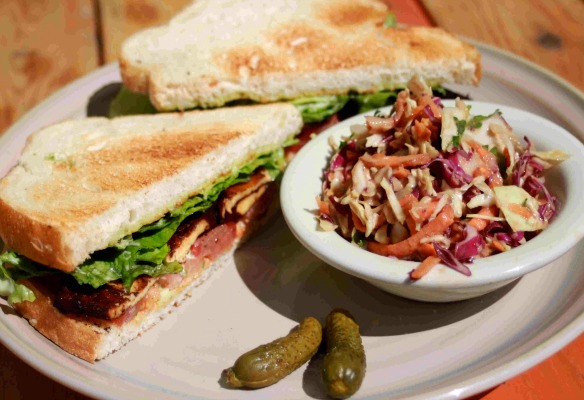 ***
Feeling inspired to get your vegan on? Request your free vegetarian/vegan starter kit now. And if you really can't wait to get started, try our vegan BLT recipe!