Lifelong vegetarian Tia Blanco was determined to be the best surfer she could possibly be and knew that to do so, she needed to be as healthy as possible. That's why at 16, she decided to go vegan.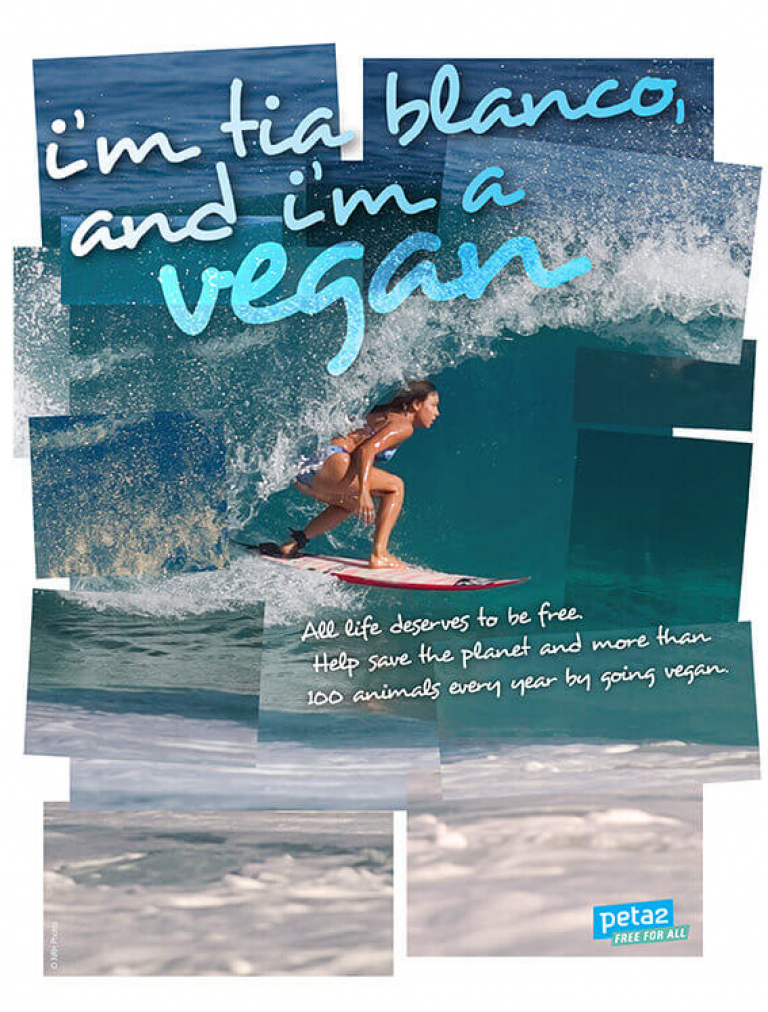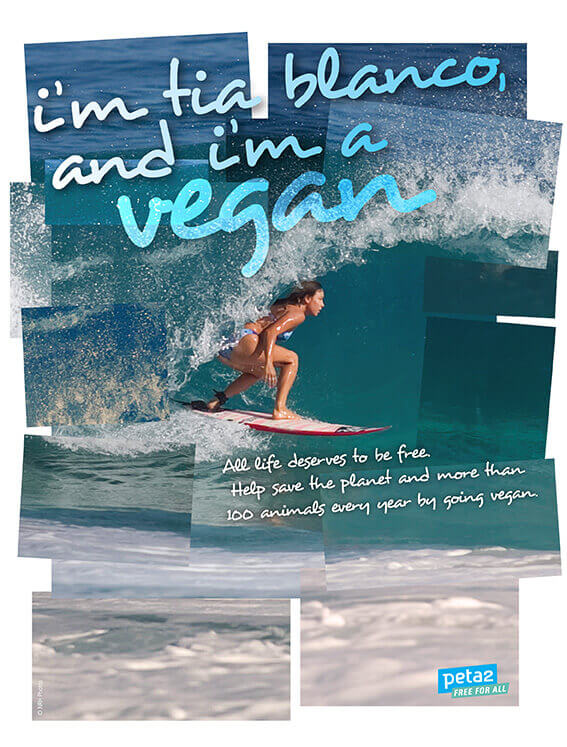 "Being an athlete, I think it is really important to fuel yourself with the right foods to perform at your highest level," she says.
See what else she has to say in our exclusive Q&A:
Since she made the decision to ditch dairy, eggs, and all other animal-derived foods, Tia has also been winning title after title in surf competitions. Coincidence? Hmm …
Want to eat better, feel better, and stop supporting cruelty to animals (like chickens, cows, pigs, and fish) exploited for food? Then follow Tia's lead and go vegan!