Natalia Villaveces, the dazzling Colombian actor and host of Telemundo's Nítido, dons her finest veggie couture in a fun PETA ad to encourage others to "let vegetarianism grow on you." Decked out in a dress made completely of vegetables, Villaveces promotes a plant-based diet in style.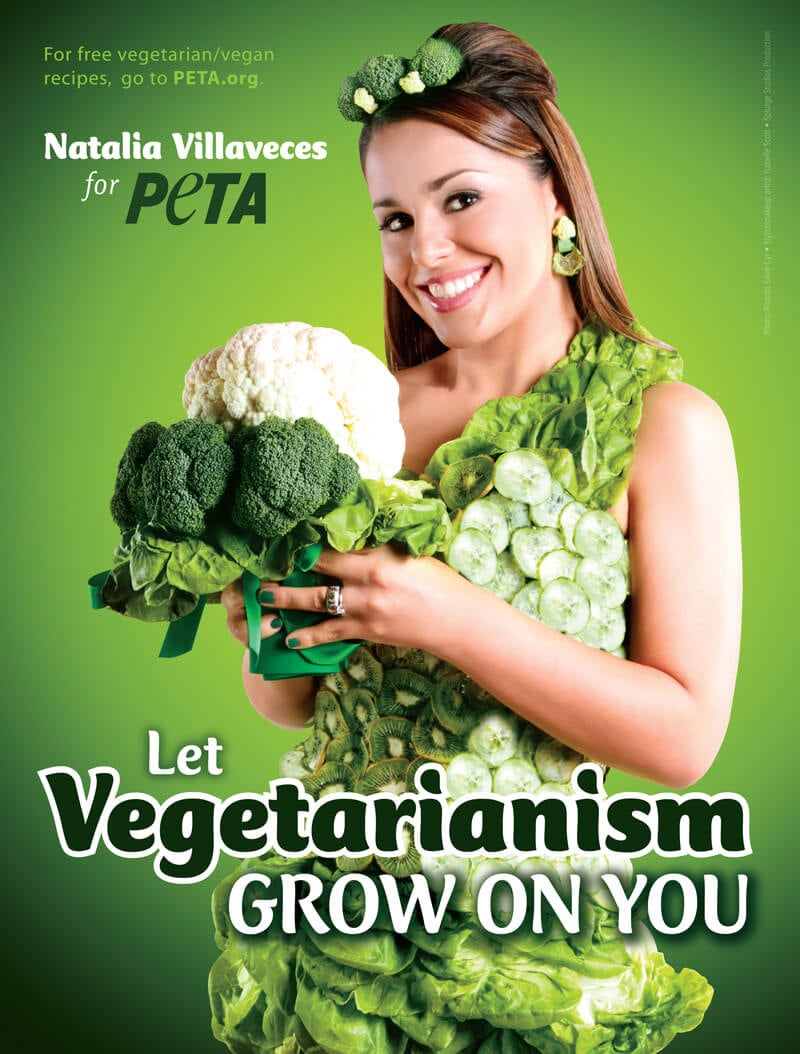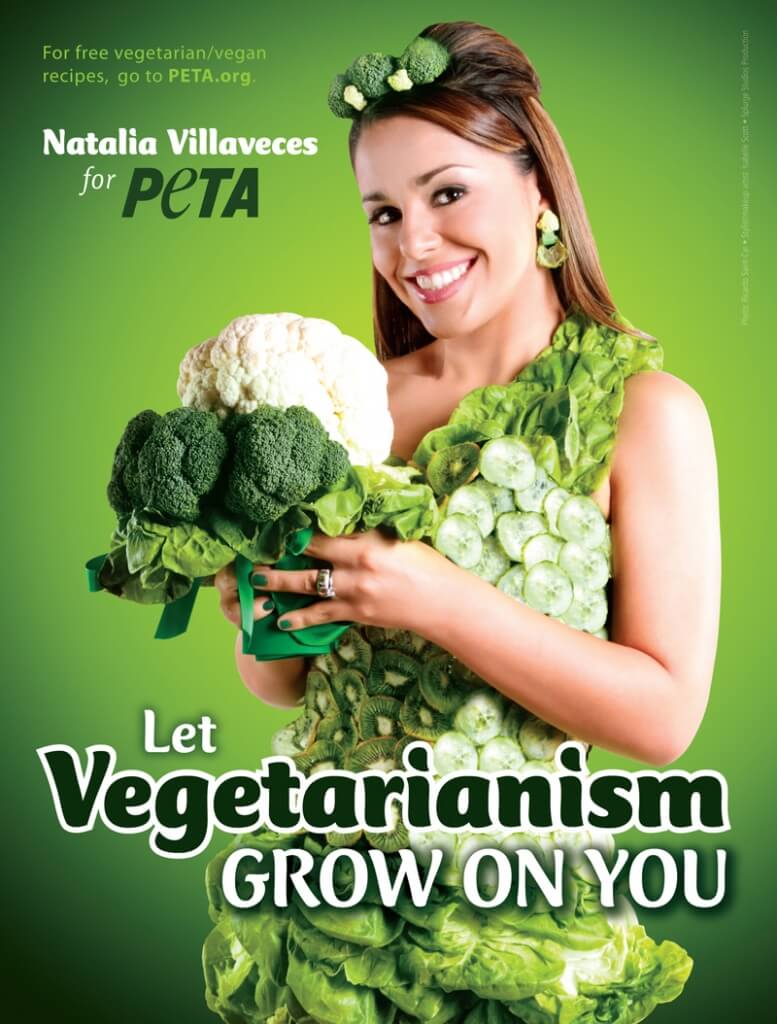 "Having the chance to watch the video … called 'Meet Your Meat,' it was probably one of the first punches," explains Villaveces about her decision to go vegan. "Once I made that connection between loving an animal and eating an animal is when things click in my brain." Watch "Meet Your Meat" narrated by Alec Baldwin here.
Animals killed for food—including cows, pigs, chickens, and turkeys—are neglected, tortured, kept in filthy conditions, and often slaughtered in painful ways, such as having their throats cut while they're still conscious. You can help prevent this cruelty by cutting animal-derived products out of your diet.
Natalia shares with PETA, "Latino's have this obsession with everything fried, with a lot of animal protein, and, yeah, it's true—we have a lot of problems with obesity, we have a lot of problems with diabetes, we have a lot of problems with asthma. We have a lot of problems with a lot of things that come from it." Healthy, plant-based diets support a lifetime of good health  and provide protection against numerous health problems, including heart disease, diabetes, cancer, and strokes. Vegans and vegetarians have lower blood pressure and lower cholesterol levels than meat-eaters. Plus, adult vegans are, on average, 10 to 20 pounds lighter than adult meat-eaters and tend to live six to 10 years longer than their carnivorous counterparts.
There are many cruelty-free and tasty alternatives to meat, and going vegan saves the lives of approximately 100 animals a year! Check out PETA's free vegetarian/vegan starter kit, and experience the benefits of a plant-based diet for yourself.
Do something good for yourself and for animals. Join Natalia Villaveces and "let vegetarianism grow on you" by pledging to explore a vegan/vegetarian diet now!