Let's be frank: Hot dogs made of dead animals are the wurst. They can contain pigs' lips, snouts, and buttholes. (Gross!) Plus, smart, social pigs don't deserve to be abused, killed, and eaten—no individual does. Thankfully, many restaurants are catering to the growing demand for meat- and dairy-free foods, hot dogs and sausages included. To make things easy, we scoured eateries across the U.S. to find the best of the best—just in time for summer. Here's where to get the best vegan dogs in the U.S.:
Dat Dog is giving the people of New Orleans what they want: vegan sausages. The eatery currently offers four gourmet animal-free sausages, and our favorite is the ridiculously delicious Spicy Chipotle Dog. It's loaded with chipotle and arbol peppers and seasoned with garlic, cumin, and oregano. Yum!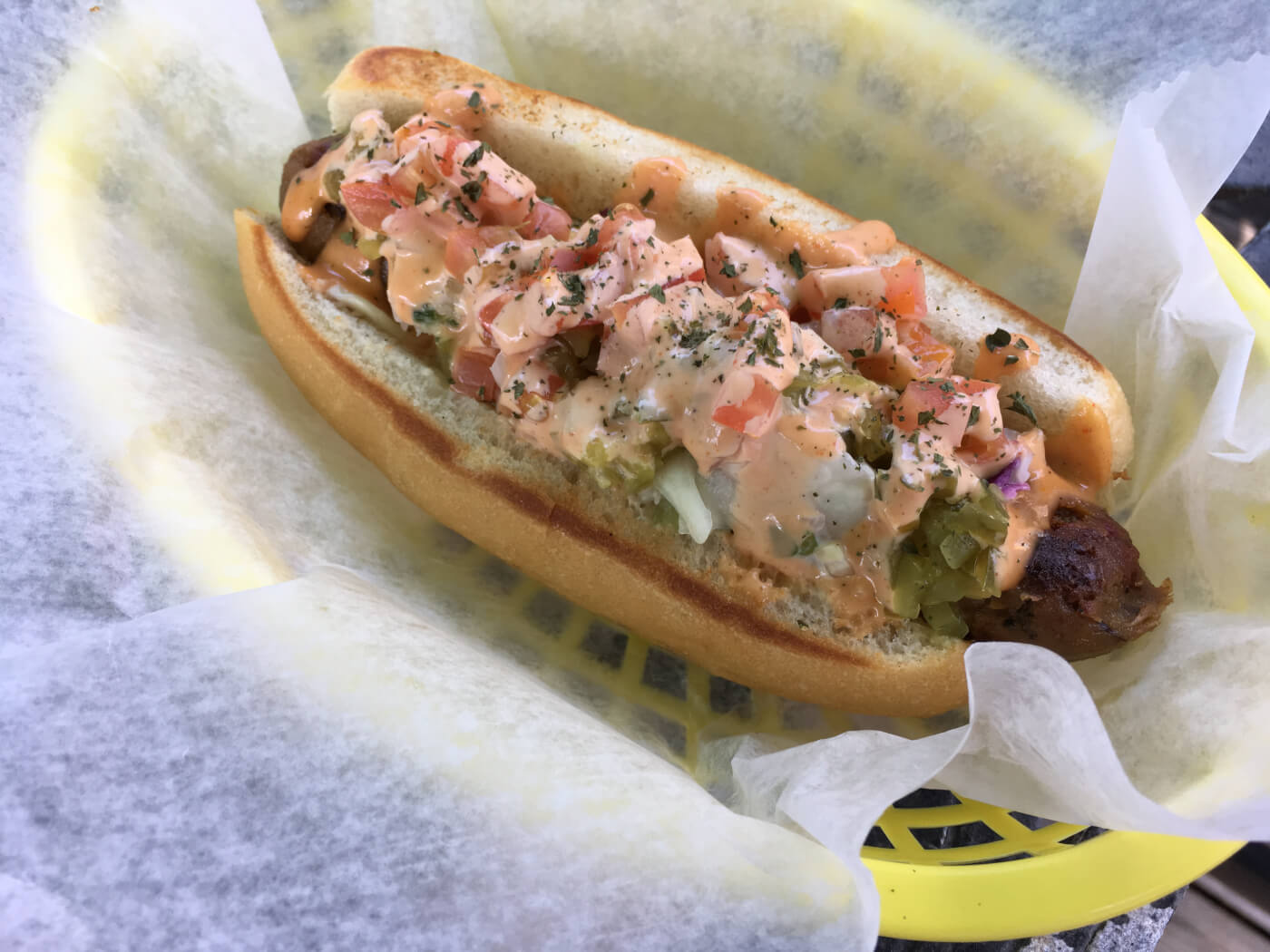 What list would be complete without a chili dog? Luckily, Dixie Dharma in Orlando, Florida, has a wiener. The eatery's Hillbilly Chili Dawgs consists of two vegan franks, a pretzel bun, blackened onions, scallions, and za'atar (a Middle Eastern spice blend), and they're smothered in house-made Indian-spiced chili "cheese" sauce. Hope your taste buds are ready for a good time.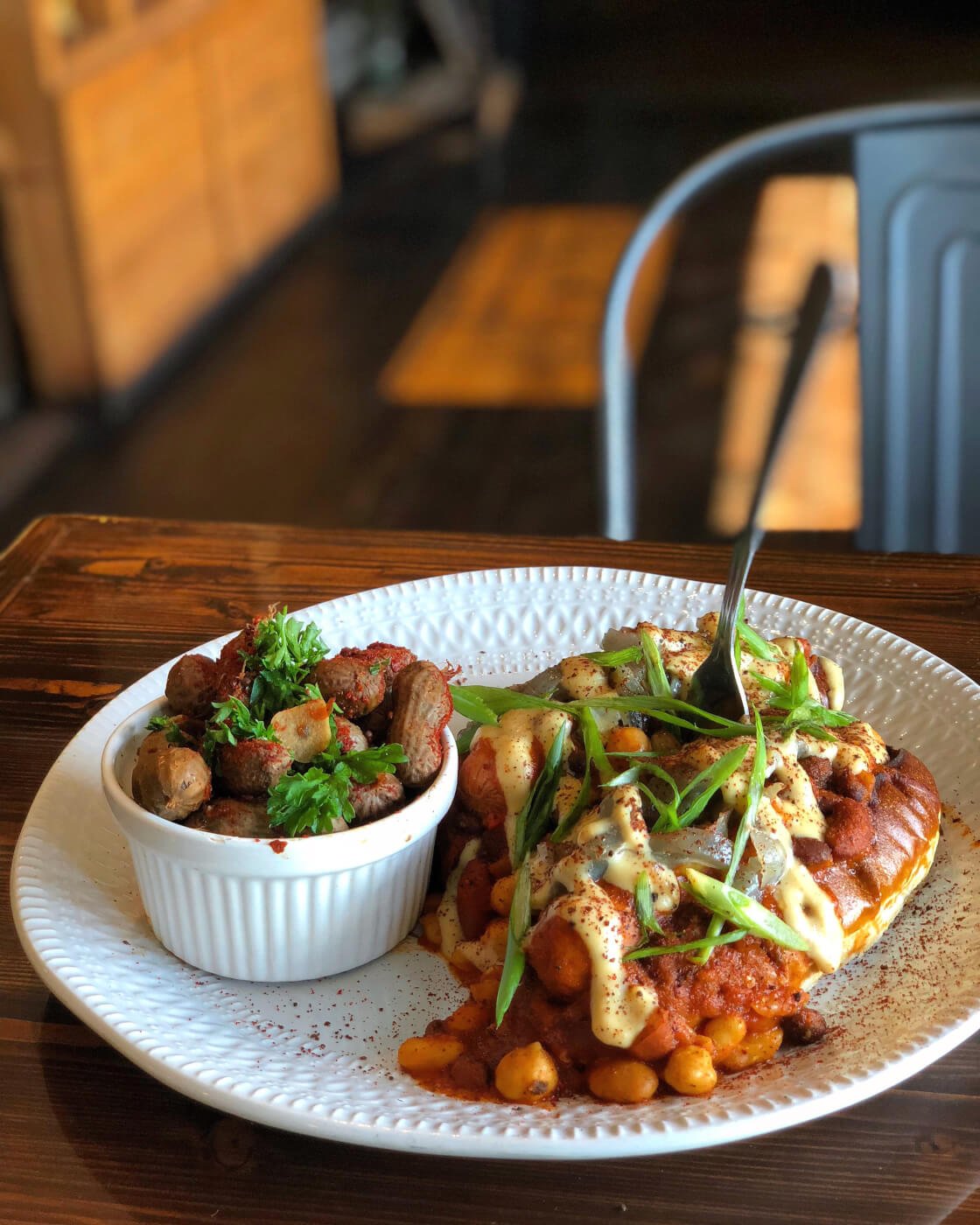 Columbus, Ohio, eatery Dirty Frank's Hot Dog Palace has tons of vegan options, but our personal favorite is the Vegan Chicago Dog. At only $3.75 and loaded with fresh tomatoes, diced onion, Vienna Sport Peppers, relish, dill pickle, yellow mustard, and a dash of celery salt, this animal-free frank is sure to satisfy your craving for something savory.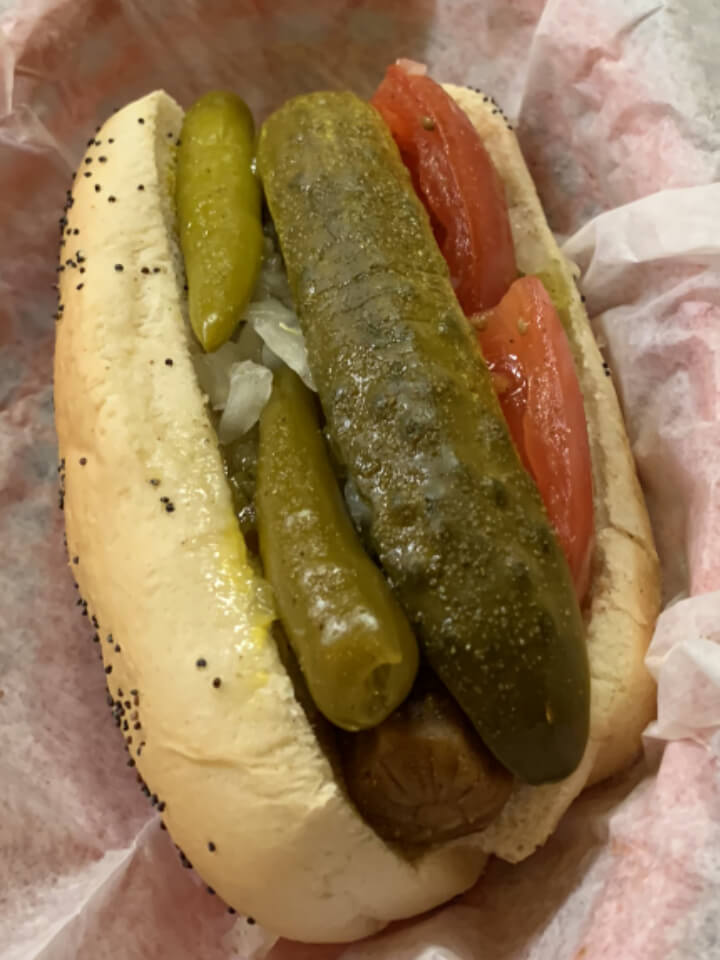 As Nebraska's first vegan hot dog cart, Fauxmaha Hot Dogs doesn't disappoint. The vendor—whose hot dogs are handmade in Omaha—offers the Banh Mi Dog, which is to die for (except no one actually had to die for it). Just like the popular Vietnamese sandwich, it includes pickled carrots and radishes, fresh cilantro, and Sriracha "mayo."
At just 13 years old, a boy named Mason started his own business—Mason's Super Dogs—in Atlanta after falling in love with New York City's famous hot dog carts. Clearly, he knows what's up—this popular stand offers "a delicious vegan dog that would make your mouth water." The menu staple comes with a hot frank, pineapple relish, onions, and chopped mixed peppers, and it's served on a soft bun. At only $4, you might as well get two (or three or four).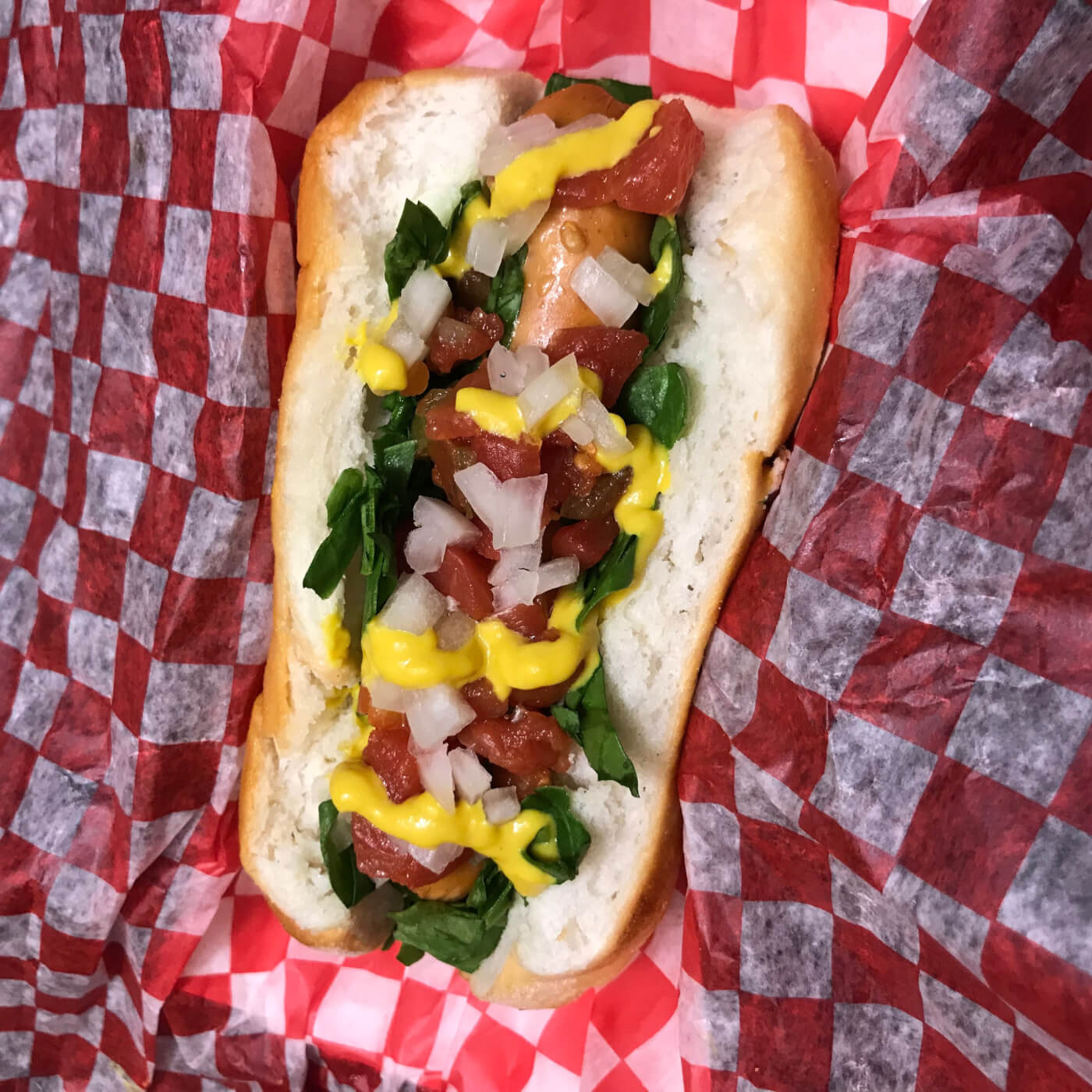 Proudly labeled the only 100% vegan hot dog cart in Tampa Bay, Florida, Nah Dogs offers animal-friendly fare for a fair price. (Everything is between $5 and $10.) Our personal favorite menu item is the Yo Soy Dog—think nachos but in the form of a hot dog. It comes with nacho "cheese" sauce, corn salsa, jalapeños, crunched tortilla chips, and garlic "mayo." ¡Delicioso!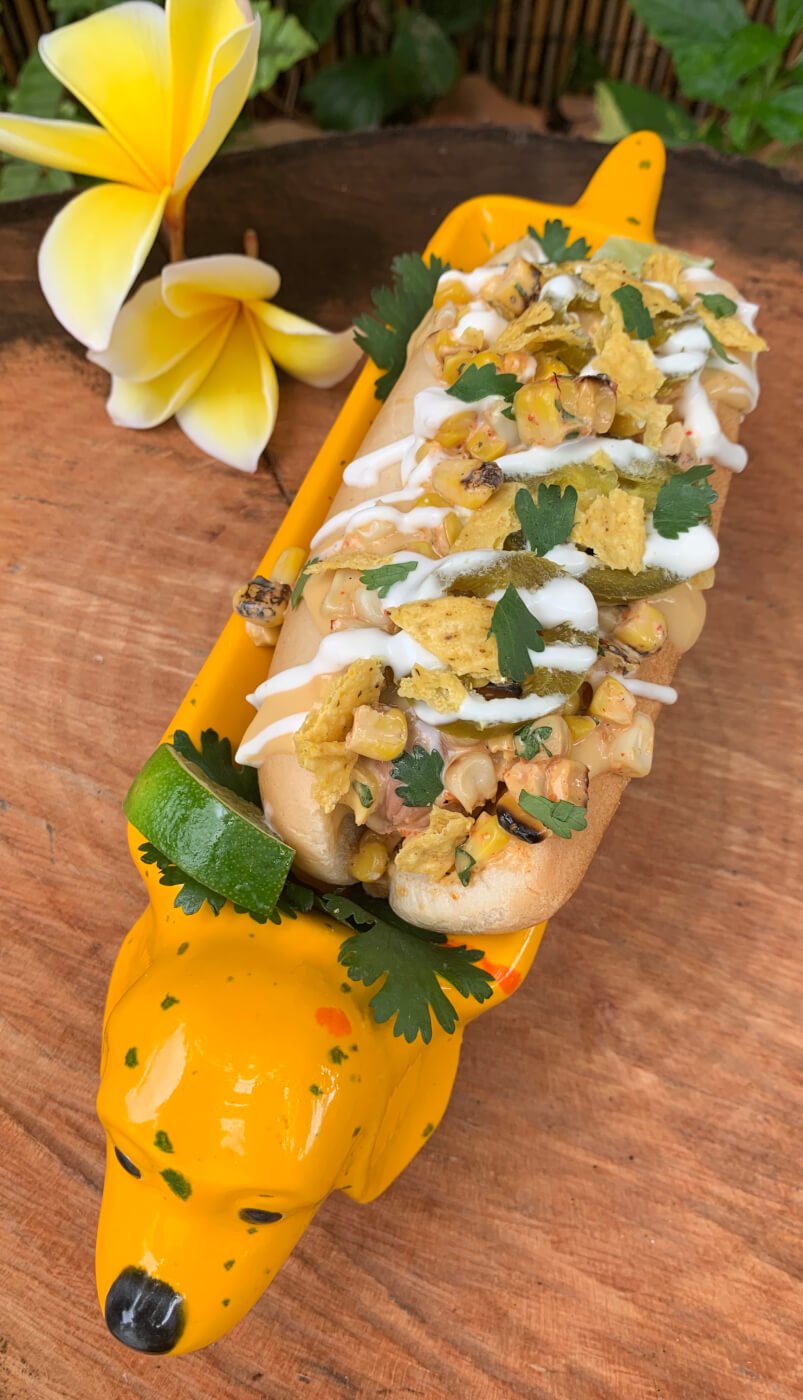 Photo: Jenny Howe
Need help eating your veggies? Nosh Pit Detroit's Coney Carrot Dog might do the trick. The house-made carrot dog is topped with chili, diced onion, and yellow mustard and served on a bun. It is always available at the restaurant and will be featured on the company's food truck menu this summer.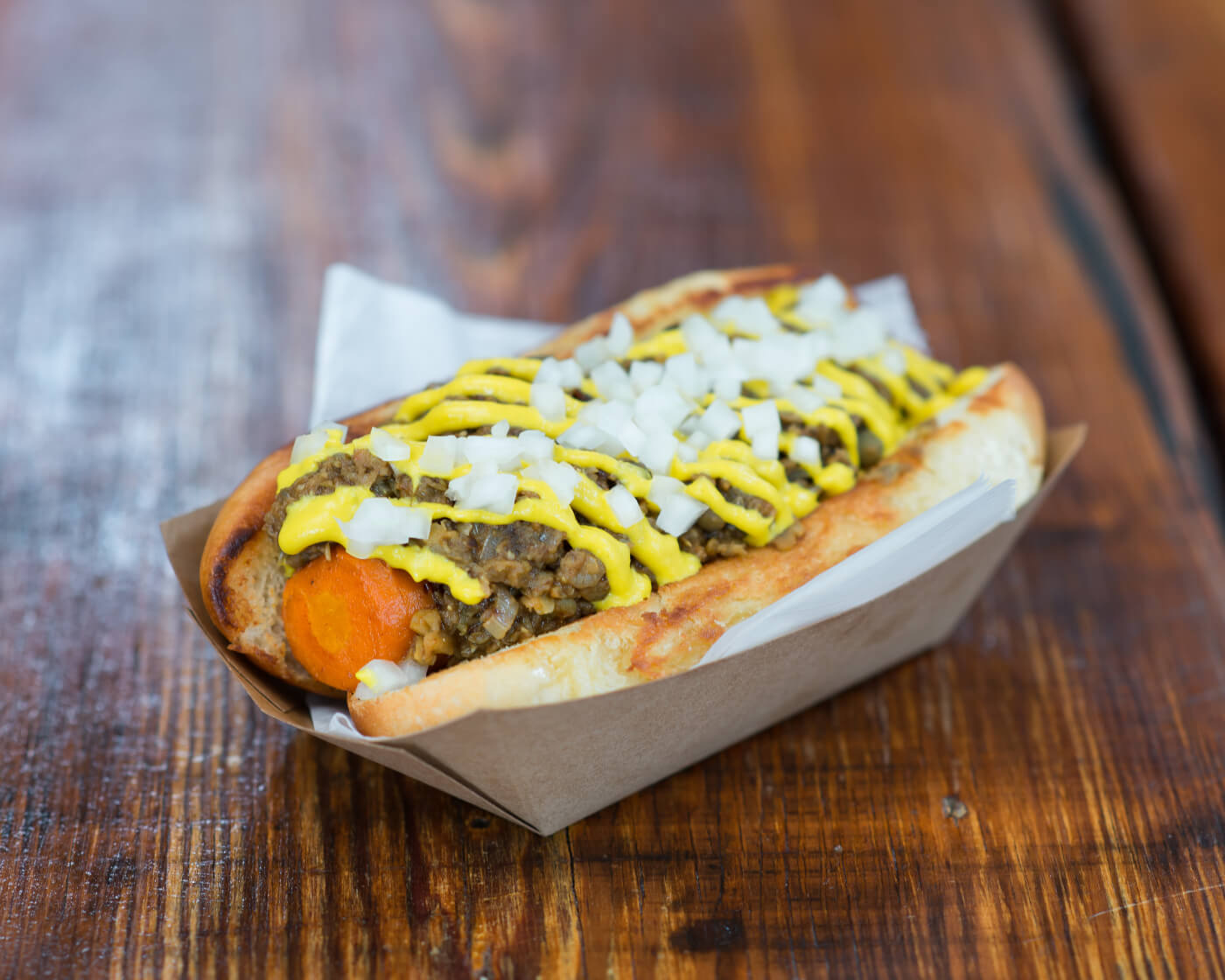 The only thing more awesome than the name "Onion Maiden" is its vegan hot dog topped with BBQ sauce, jalapeño pineapple relish, and caramelized onions. If that sounds like your jam, stop by the Pittsburgh hotspot and order yourself a Hang Ten.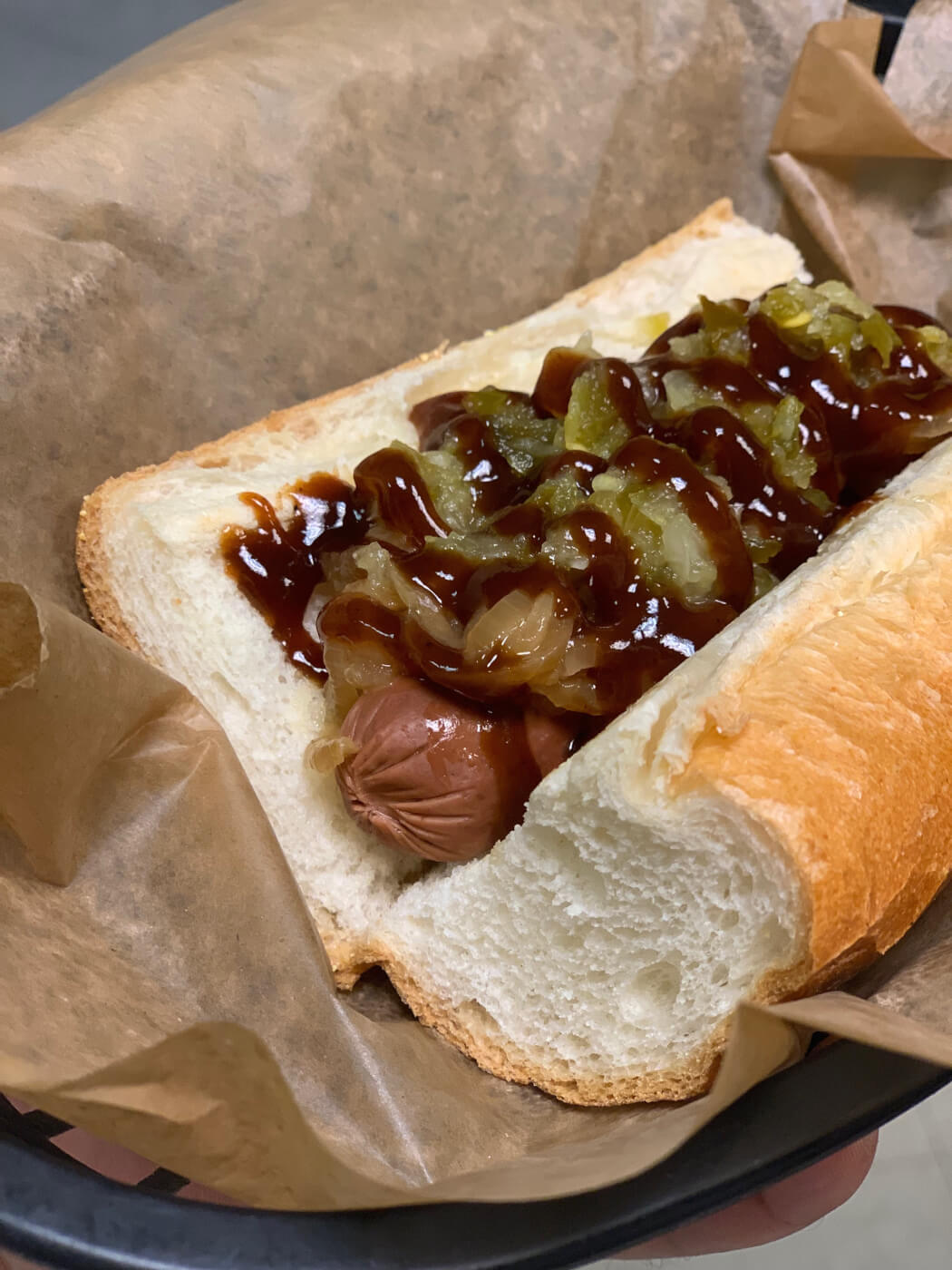 Lots of people make lots of mistakes when visiting Las Vegas—don't let missing out on Phyto's Vegan Eats be one of them. The city's first vegan hot dog cart offers tons of delicious creations, but the one we're most excited about is the Crispy Cowboy. It's got a juicy Field Roast Frankfurter, "bacon," crispy onions, and BBQ sauce—it's just as fabulous as Vegas itself. Be sure to follow Phyto's on Instagram to find out where the cart will be and what it'll be serving.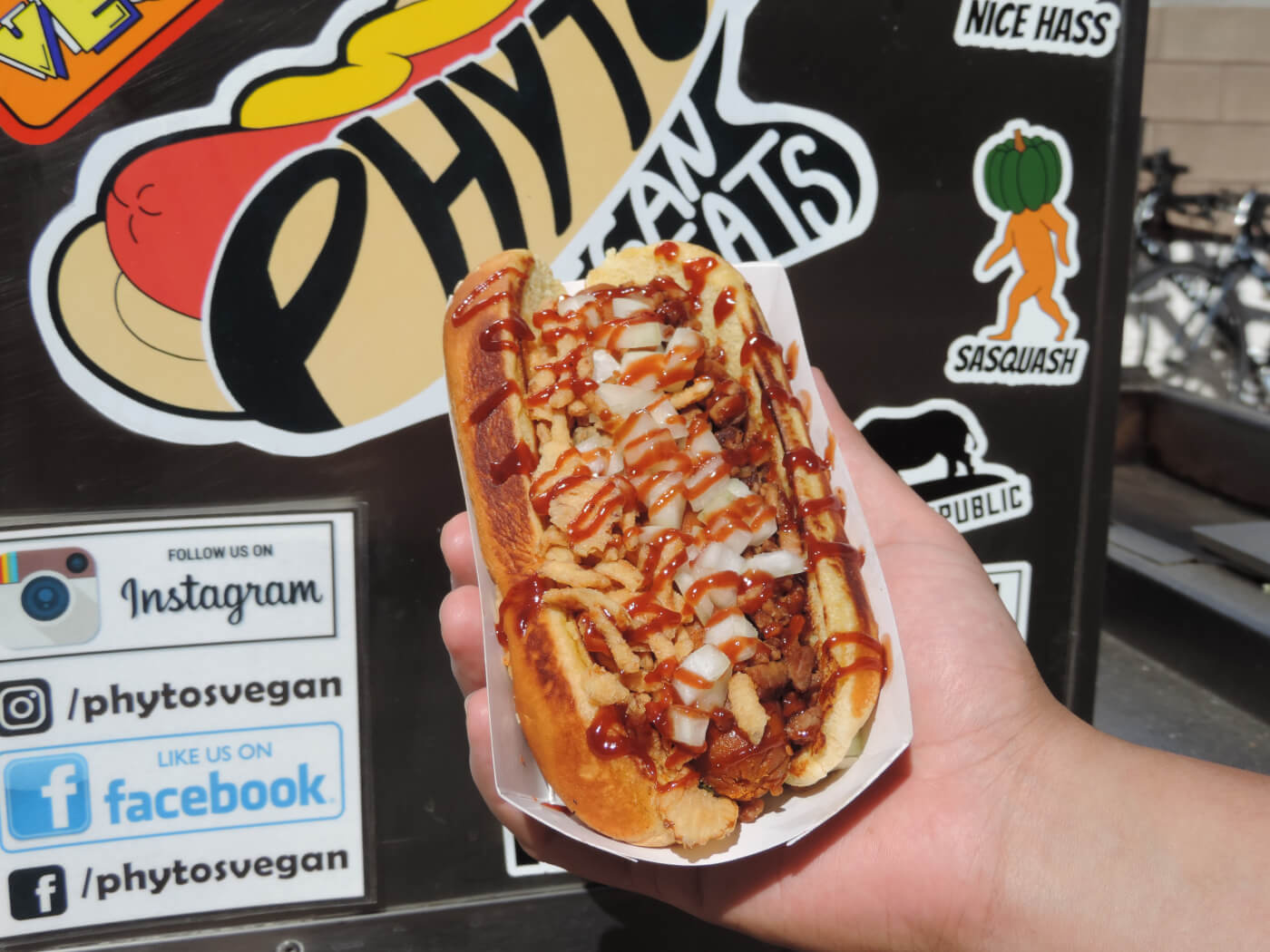 We didn't want to award two chili dogs, but if you've ever tried Wheat Street's Chili Dog, you'll understand why we had no choice. The handcrafted dog is served on a toasted New England–style bun and smothered with house-made sweet and spicy vegan chili. Top yours with warm cashew "cheese" sauce upon request (for a $1 surcharge). Wheat Street does feature a rotating menu, but never fear—the Wichita, Kansas, popup eatery is always serving up delicious vegan franks. (The Fearless Vampire Killer is bomb, too, if you need a backup option!)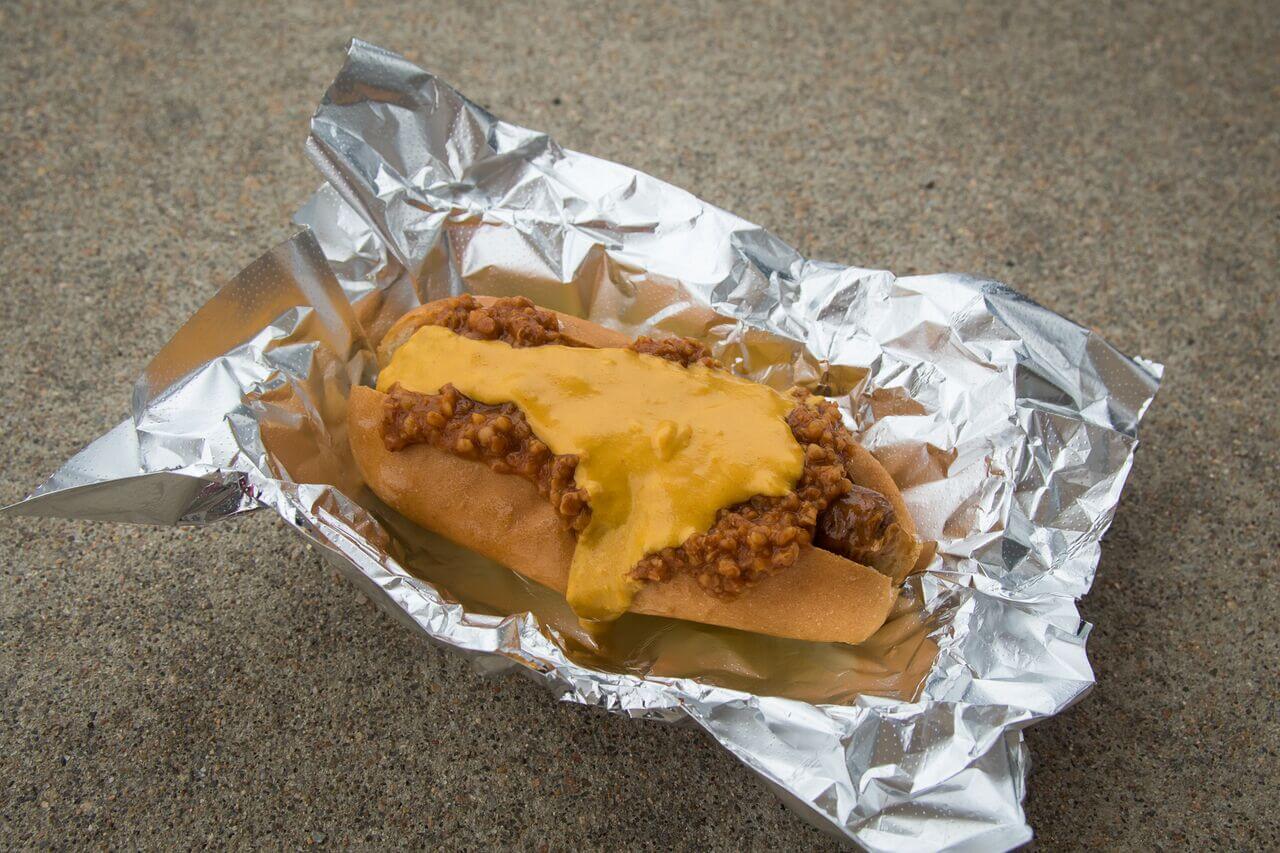 *****
Not in Wichita or any of the other locations mentioned above? No problem! There are loads of vegan hot dog brands to choose from that are sure to hit a home run with even the biggest wiener fans. Thanks to Lightlife, Tofurky, Field Roast, and others, grilling up animal-free hot dogs at home has never been easier. Get ideas for which brands to shop for and what to top them with.
Vegan Hot Dogs Are Just the Beginning
Click below to learn more about saving animals and living vegan.