Actor and former Miss Panama Patricia De León looks and feels great—something she credits to her vegetarian diet. The star of Telemundo's Perro Amor and TNT's Men of a Certain Age wants her fellow Latinos to know that a balanced plant-based diet dramatically lowers one's risk of serious health conditions, such as heart disease, certain types of cancer, strokes, and diabetes. Plus, vegetarians typically weigh less than their carnivorous counterparts.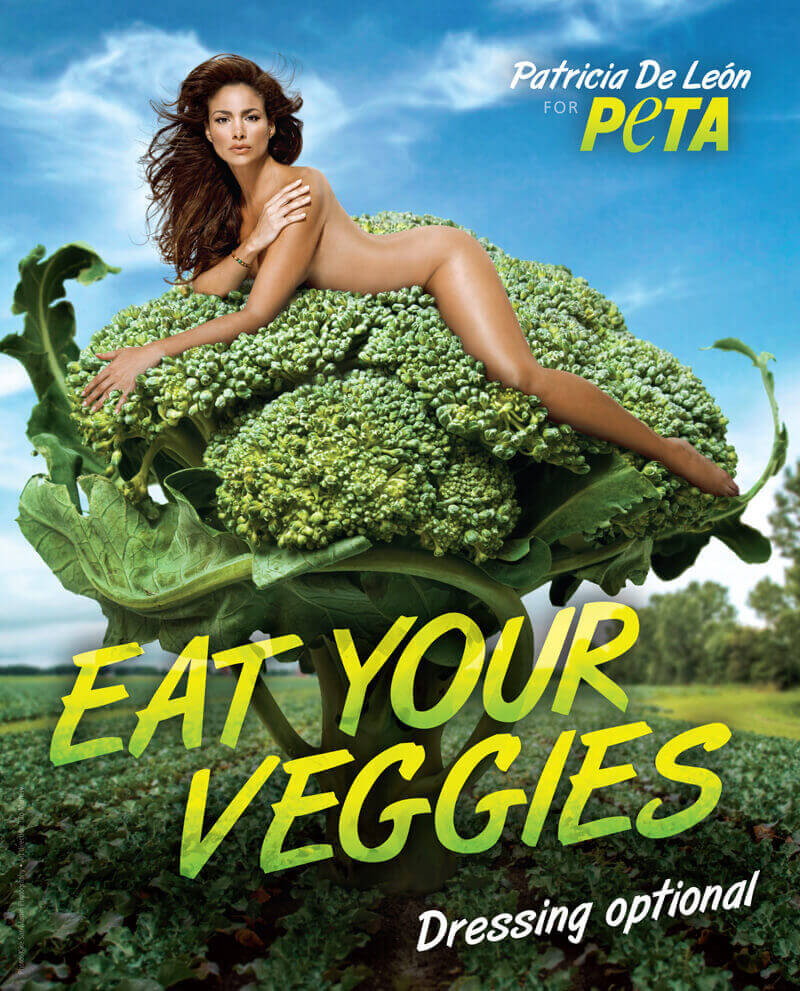 "Growing up, I was always in and out of the hospital with stomach problems, and no one could figure out what was wrong," Patricia explains. "I decided to give up meat and become a vegetarian, and I haven't had stomach problems since! I love eating healthy, delicious vegetarian meals and the options are endless. No matter where I go, I can find vegetarian dishes that satisfy my hunger and my taste for great food."
Animals raised for food are kept in filthy, crowded conditions where they are deprived of their most basic needs and veterinary care. After a lifetime of suffering, these animals endure painful deaths. Cows have their throats cut while still conscious, and many pigs have their hair burned off while still alive. Going vegetarian saves the lives of more than 100 animals per year.
After watching our slaughterhouse video footage, several Thanksgivings ago De León gave animals something to be thankful for by ditching meat for good. In our exclusive interview, she explains how eating cruelty-free saves animals and contributes to good health. And if you think she's the cutest thing you'll see in the video, think again. Her two adorable dogs make an appearance too.
https://www.youtube.com/watch?v=NVYbdMfp41k
Do something good for yourself and good for animals. Pledge to be veg now!