To call musicians BC Jean and Mark Ballas "talented" would be an understatement. They sing, they dance, they write beautiful songs—but what we love about them most is that they adopt. In a new PETA ad campaign, the musical stars gush over their rescued dog, Hendrix, and explain why it's so important to adopt animal companions from shelters.
"He knows we saved him," Mark says in the video.
"And he saved us," BC adds.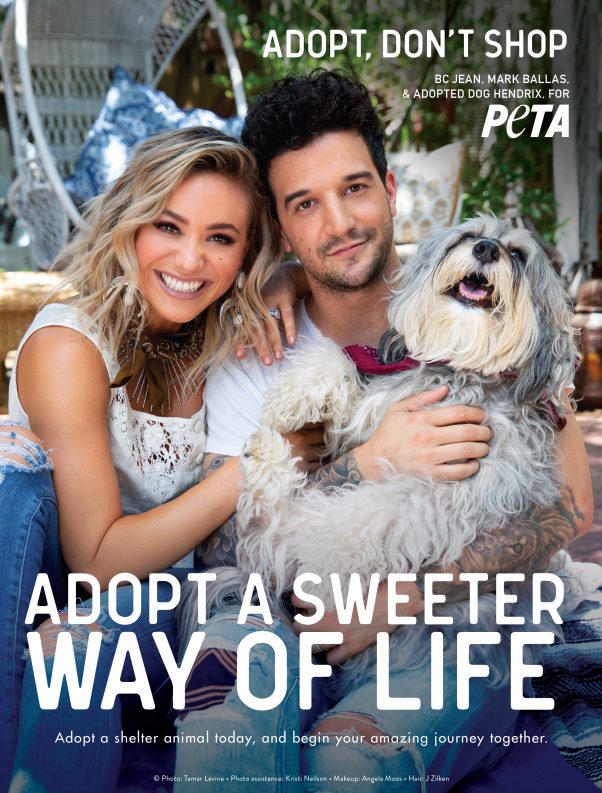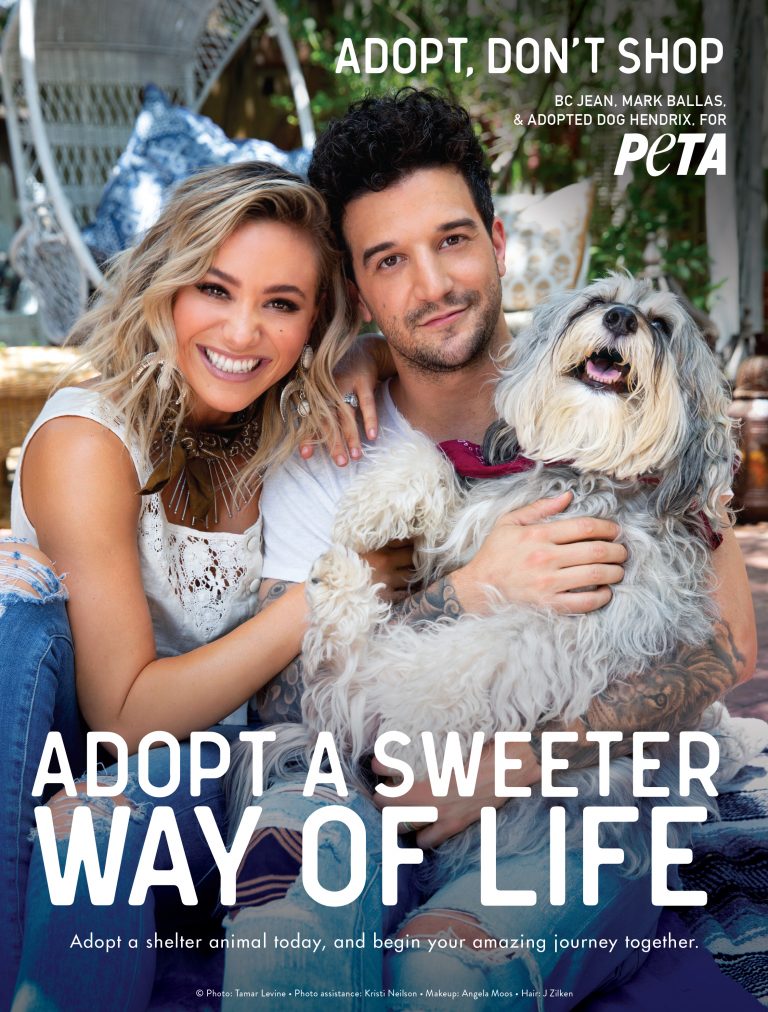 Mark is best known for his appearances on Dancing With the Stars and the Broadway stage, where he starred as Charlie Price in the Tony-winning musical Kinky Boots. BC is a successful singer-songwriter, and together, they make up the indie musical duo Alexander | Jean.
Hendrix has become a central member of their family. He acted as ring bearer in their wedding in 2016 and travels with them on tour. He particularly enjoys playing games of tug-of-war and lounging in the dressing room.
BC and Mark know that adopting from a shelter is the only way to go when it comes to bringing an animal companion into your home, because every animal purchased from a breeder or a pet store means that another sitting in a shelter loses a chance at finding a loving home.
"If you want to get a dog," Mark says, "if you want to save a life, if you want to make a real connection and friend for life, adopting is the way to go. It will change your life."
Approximately 2 to 3 million cats and dogs—many of them healthy, young, and adoptable—must be euthanized in animal shelters every year. But you can help. Sign PETA's pledge to end animal homelessness, always have your animal companions spayed or neutered, and never buy an animal from a breeder or pet shop.