Join PETA in congratulating the winner of our first-ever "Make Your Chicken a Star" Contest! It was a close call, but he beat out contestants from across the U.S. to nab the title of PETA's Chicken Star, which comes with a prize package containing toys and treats for the winning chicken along with a PETA "EquALLity" T-shirt, a copy of The Main Street Vegan Academy Cookbook, and vegan chicken from Fake Meats for guardians as well as a special feature in PETA Global.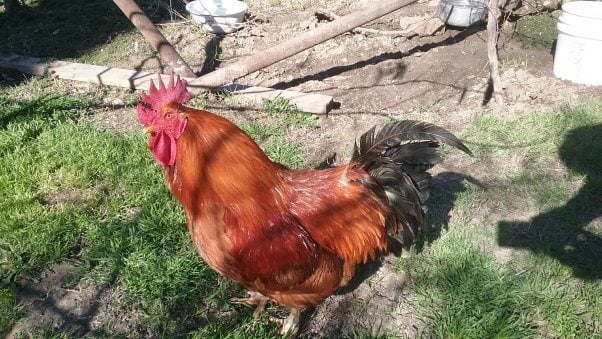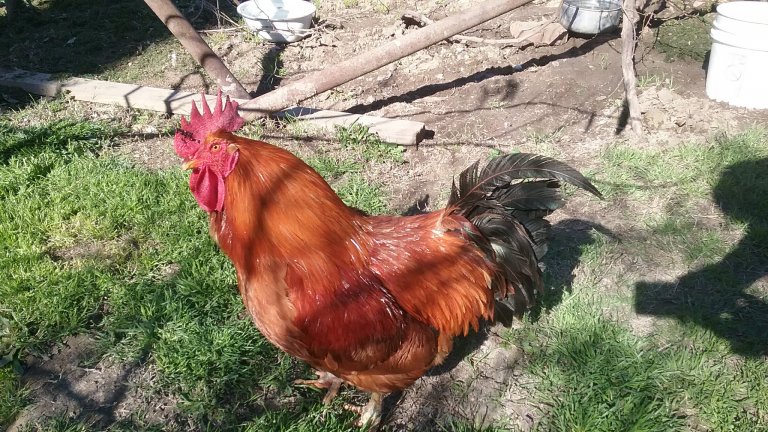 Natividad Calderon
Mr. Rooster—also called "Gallo" by the family patriarch, Felipe Calderon, and "Señor Rooster" by Calderon's daughters—is courageous and outgoing, and all his animal friends know he's the king of the roost. Despite his boldness, he's also very sweet—he likes to pick fruit from the trees in the yard but always lets the hen eat some of it before having any himself. When someone pulls up in the driveway, he runs to the car with the dogs to greet the visitor. He loves to roll in the dirt to stay cool and sometimes jumps onto the top of the shed.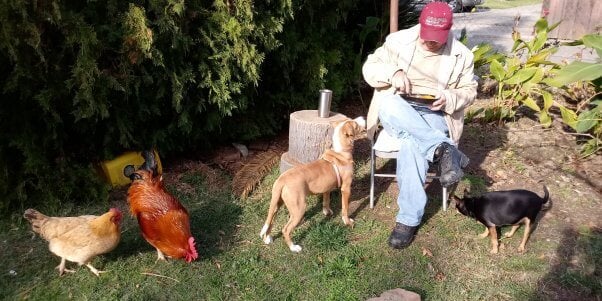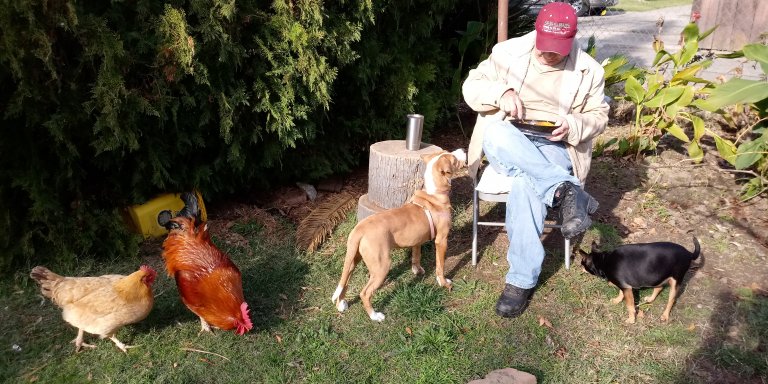 Natividad Calderon
Mr. Rooster inspired his guardian Navtividad Calderon to go vegan. When she looked at the chicken on her plate, all she could see was Mr. Rooster—the bird whose personality had charmed the whole family. Once she got to know him and saw that he's a unique individual with feelings, there was no way she could continue eating chicken. And so the chick she saved from becoming dinner helped her save hundreds more animals!
The winner of the contest is a testament to how loving, caring, and intelligent chickens are. Congratulations, Mr. Rooster!
Order a free vegan starter kit to learn more about helping chickens like Mr. Rooster and all animals.