Music producer Jermaine Dupri did a lot to earn his place in the hip-hop and R&B pantheons. As the co-producer of classic albums such as Mariah Carey's Daydream and TLC's CrazySexyCool and the talent scout who introduced popular artists like Kris Kross and Da Brat, he's truly a living legend. One of his greatest discoveries, though, has nothing to do with music.
Watch Dupri explain why he went vegan and try not to be motivated by his infectious enthusiasm:
Have you ever wondered how eating vegan would make you feel? Dupri explains that he tried "feeling the beets" 12 years ago. He immediately felt a difference, and although he didn't have a name for what he was doing, he knew he wanted to continue to eat healthy food. His friends suggested that what he was really doing was going vegan, and the rest is history.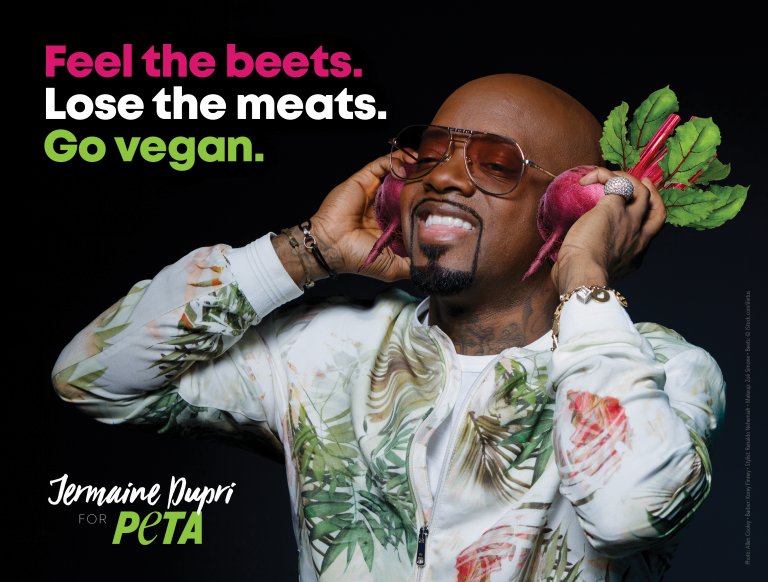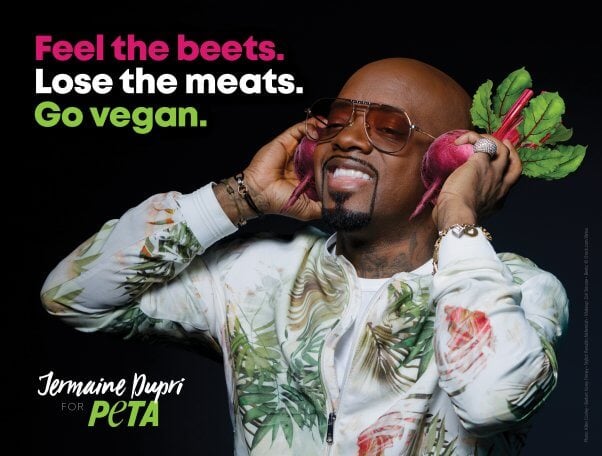 "[T]he vegan lifestyle, to me, is the best lifestyle. And I want to get the world into this."
—Jermaine Dupri
A vegan lifestyle will benefit not only you, but more importantly the nearly 200 animals who will be spared from a terrifying death each year. Those individuals deserve to live free from harm and not to be exploited and killed for humans' fleeting pleasure.
"I feel like anybody that has a problem with their energy level being right—tired all the time—you can definitely feel the difference. A vegan lifestyle puts you on that track to just be healthy. That's the lifestyle that you have to take on."
—Jermaine Dupri
Join Jermaine and go vegan today!
You don't need to be a famous music producer to create positive change by ditching "products" that are made of or stolen from animals. If you're thinking of going vegan, let us help. We've got all the tips and tools that you'll need to make the transition easy.