A long list of famous, compassionate men have lined up—and stripped down—to make a difference in PETA's iconic "Ink, Not Mink" and "I'd Rather Go Naked" campaigns. Check out the stars who know that showing some skin is always better than killing animals for theirs:
Ty Lawson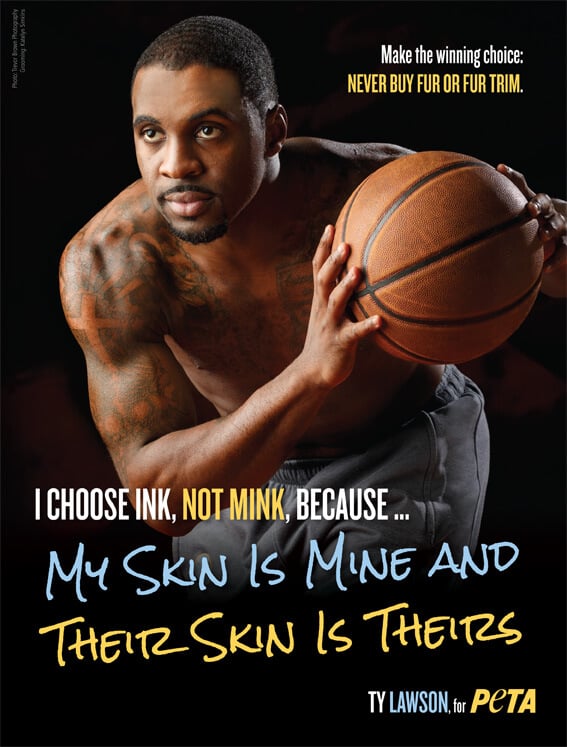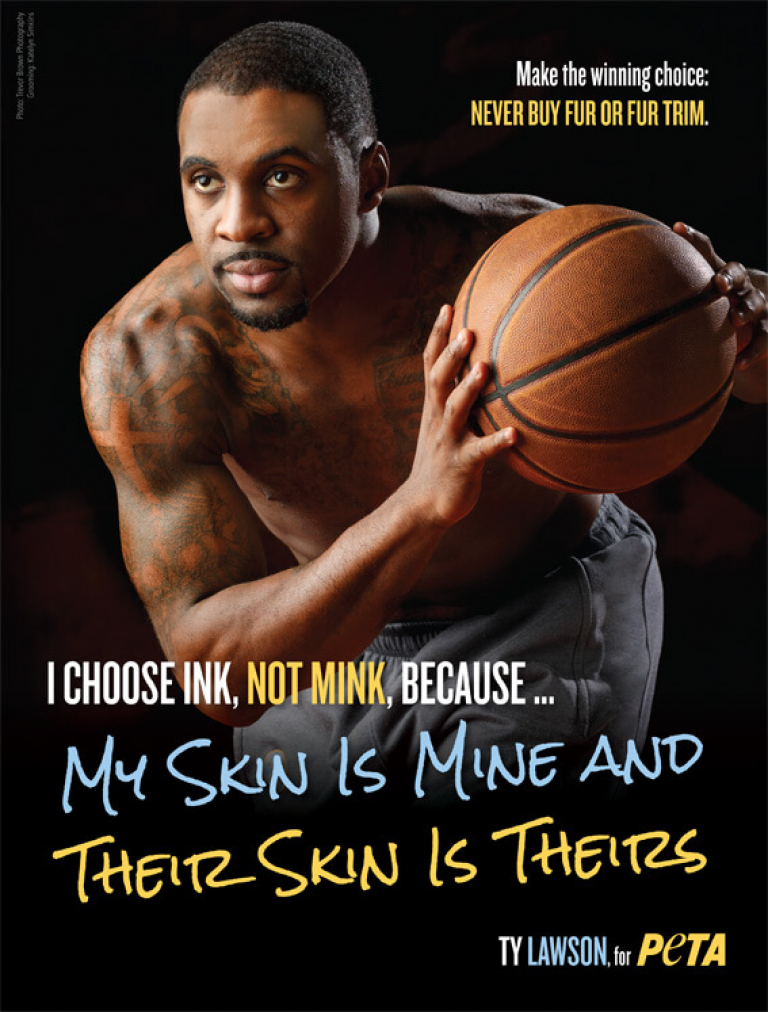 Le'Veon Bell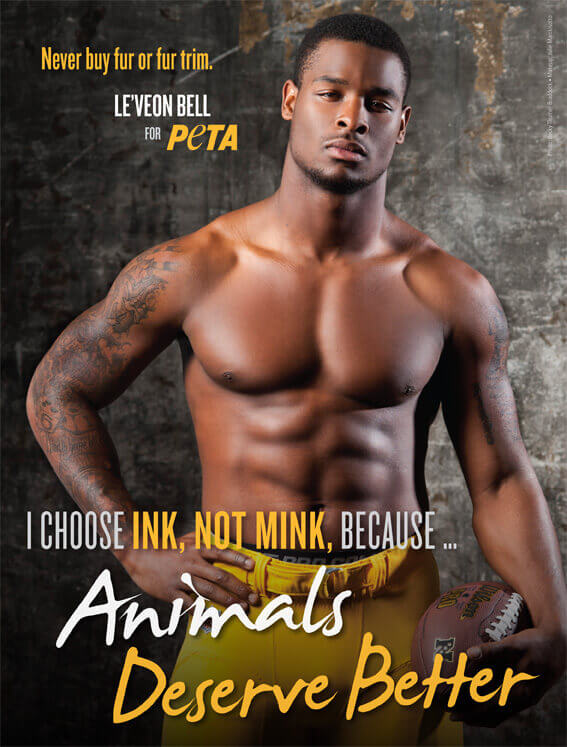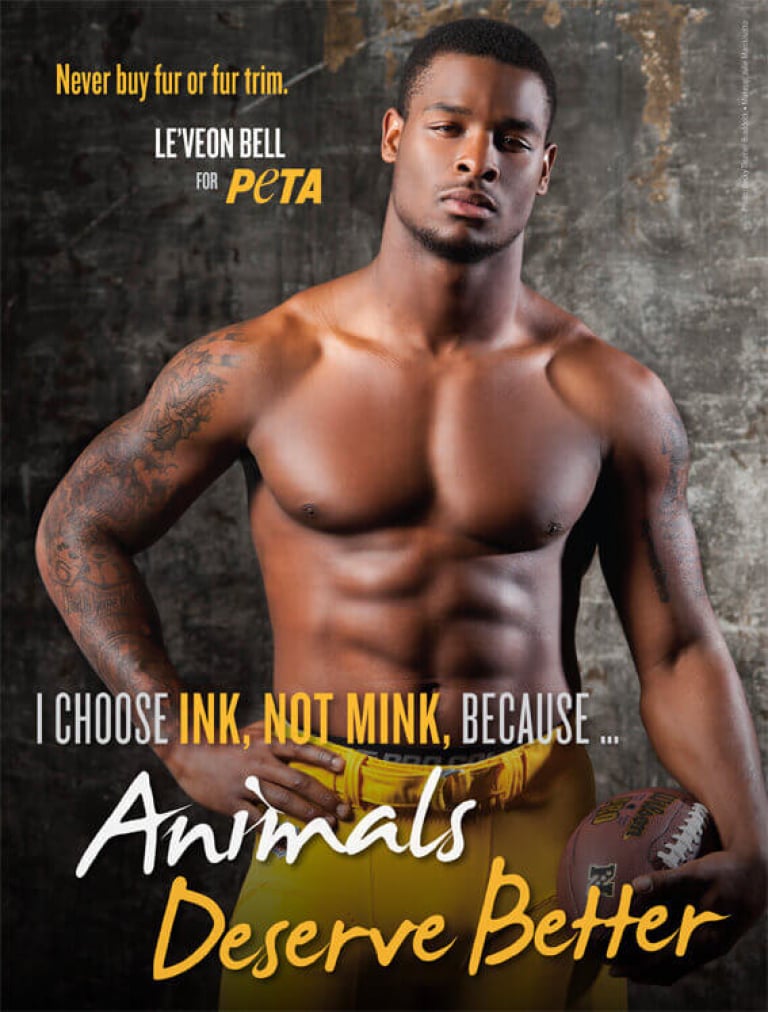 Terrell Suggs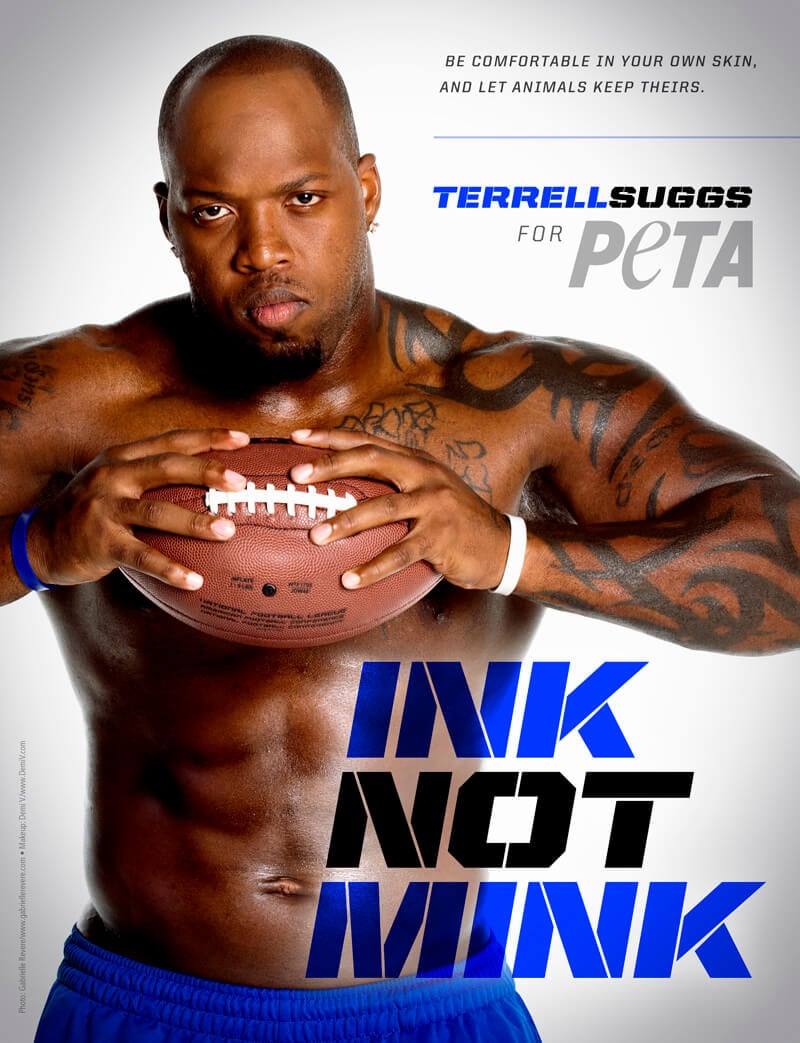 Bret Lockett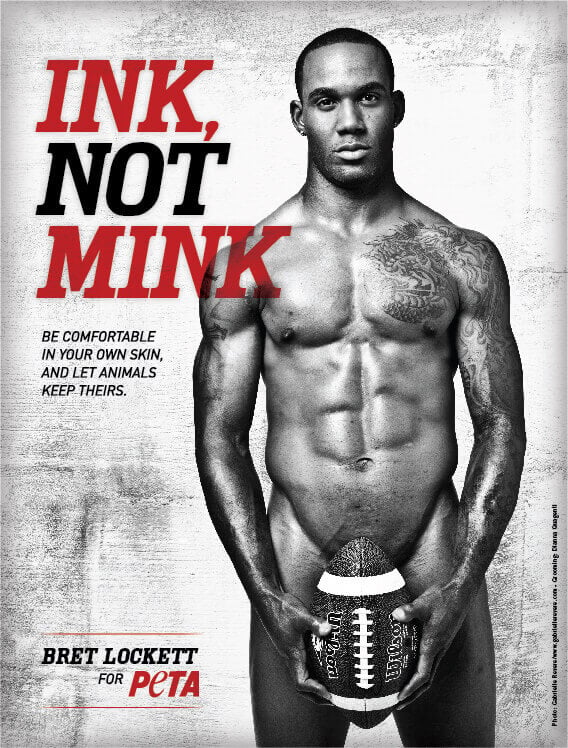 Chris "The Birdman" Andersen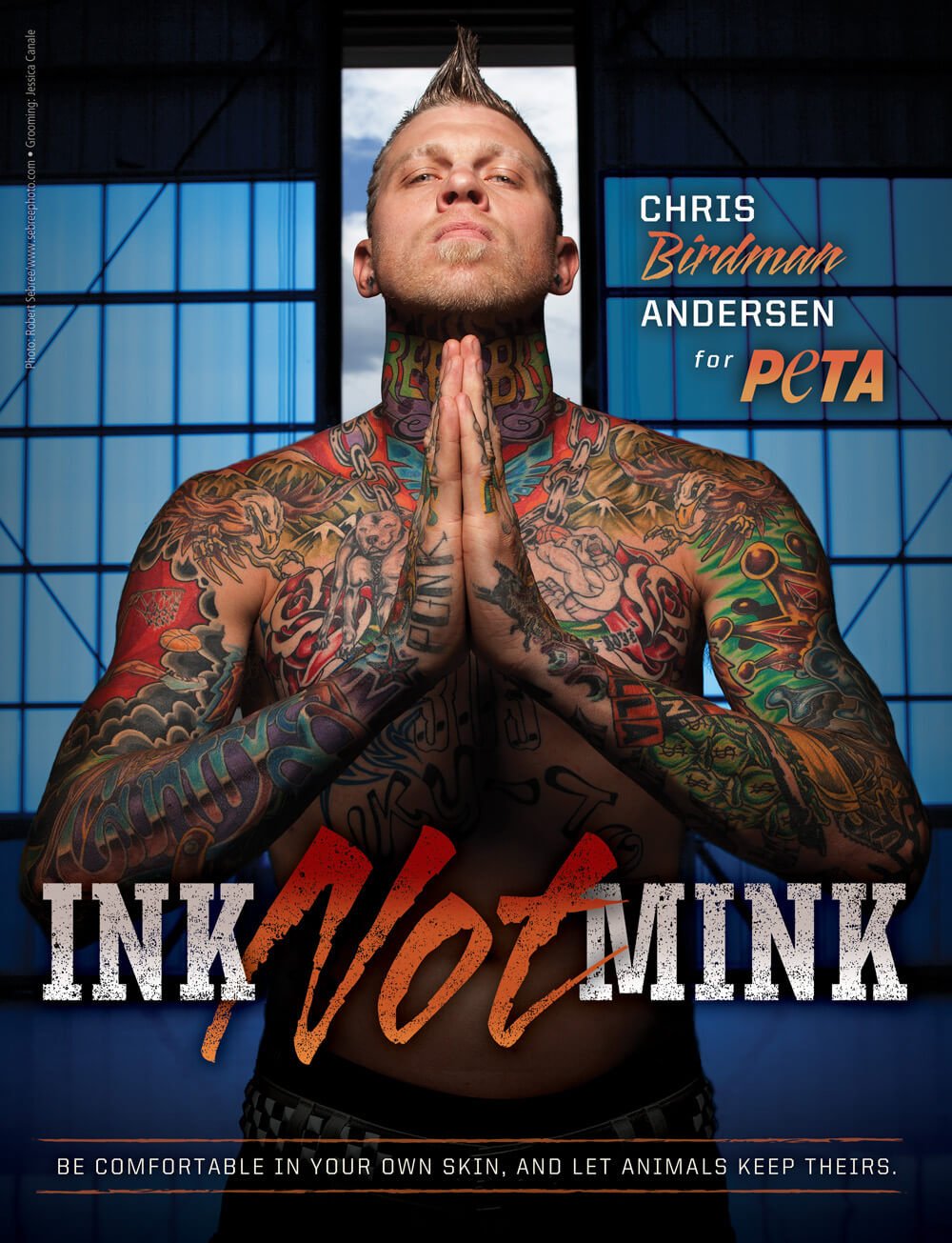 Antoine Bethea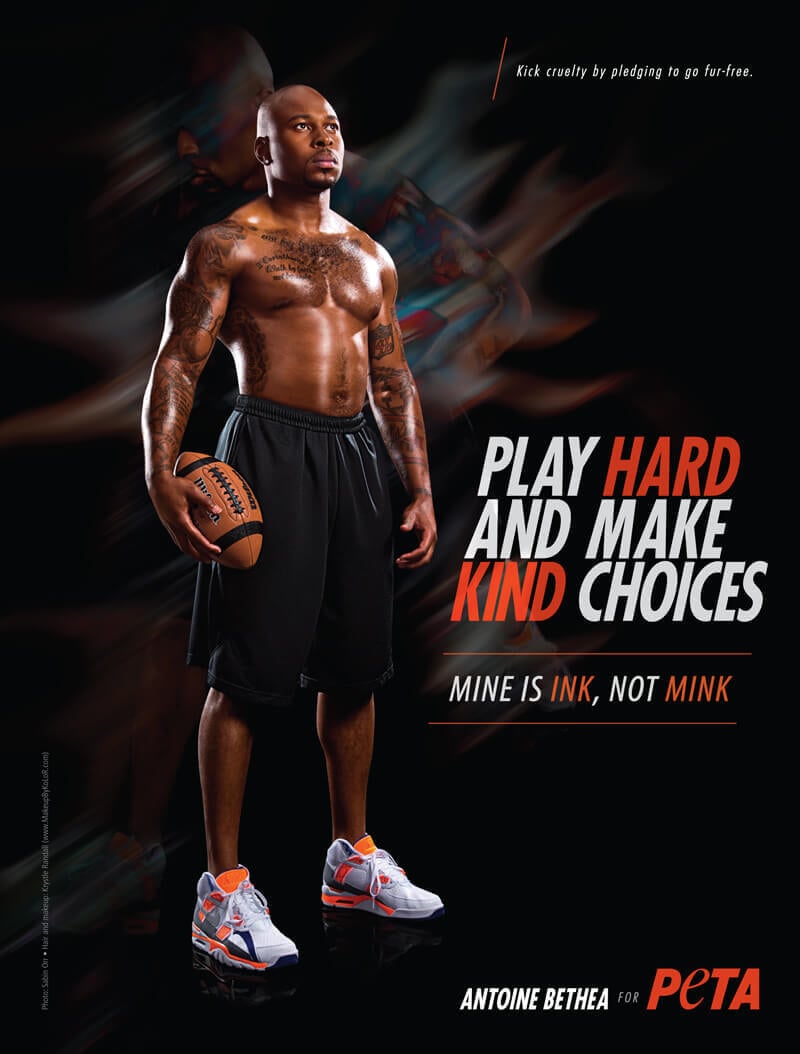 Jona Weinhofen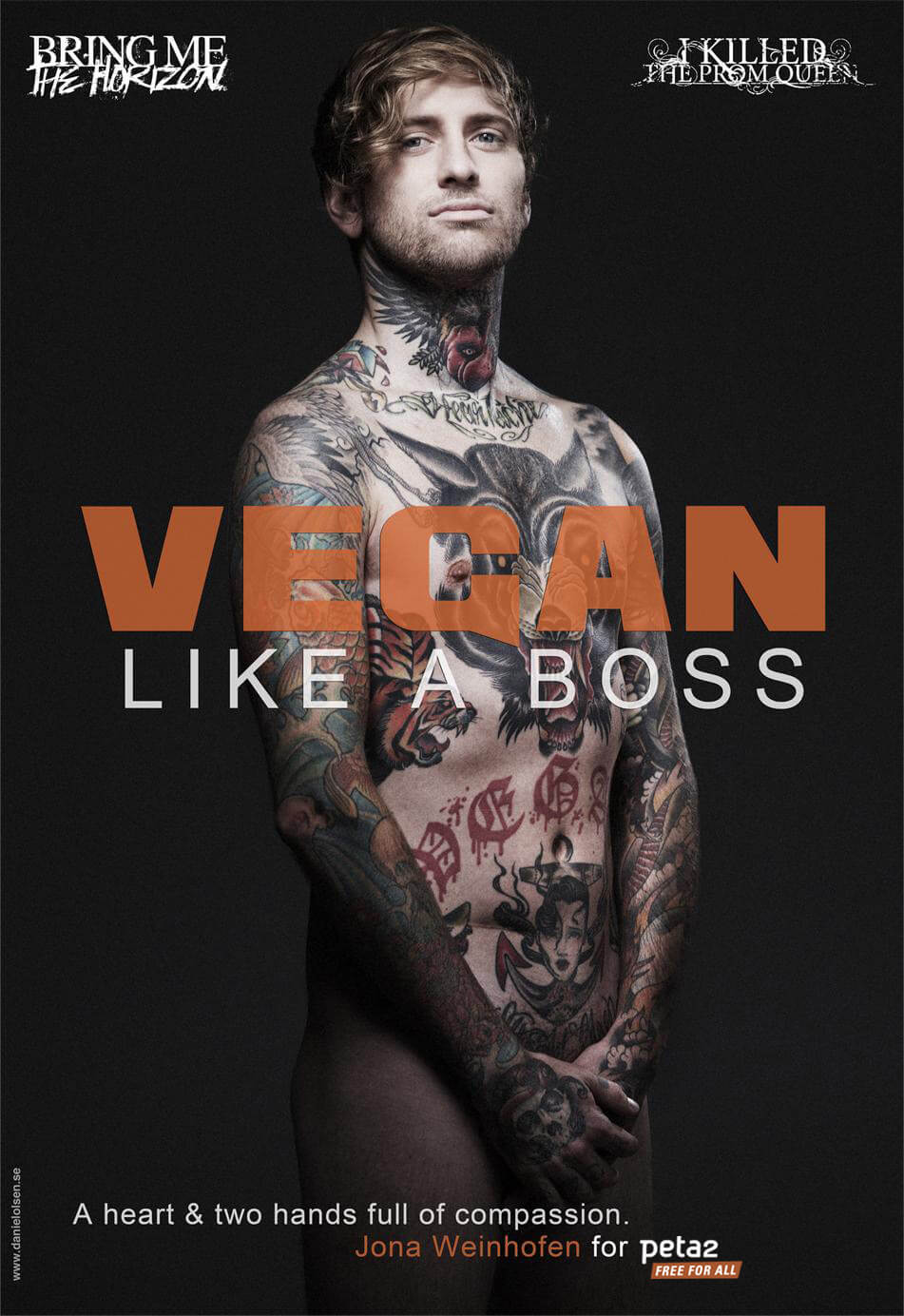 Kid Ink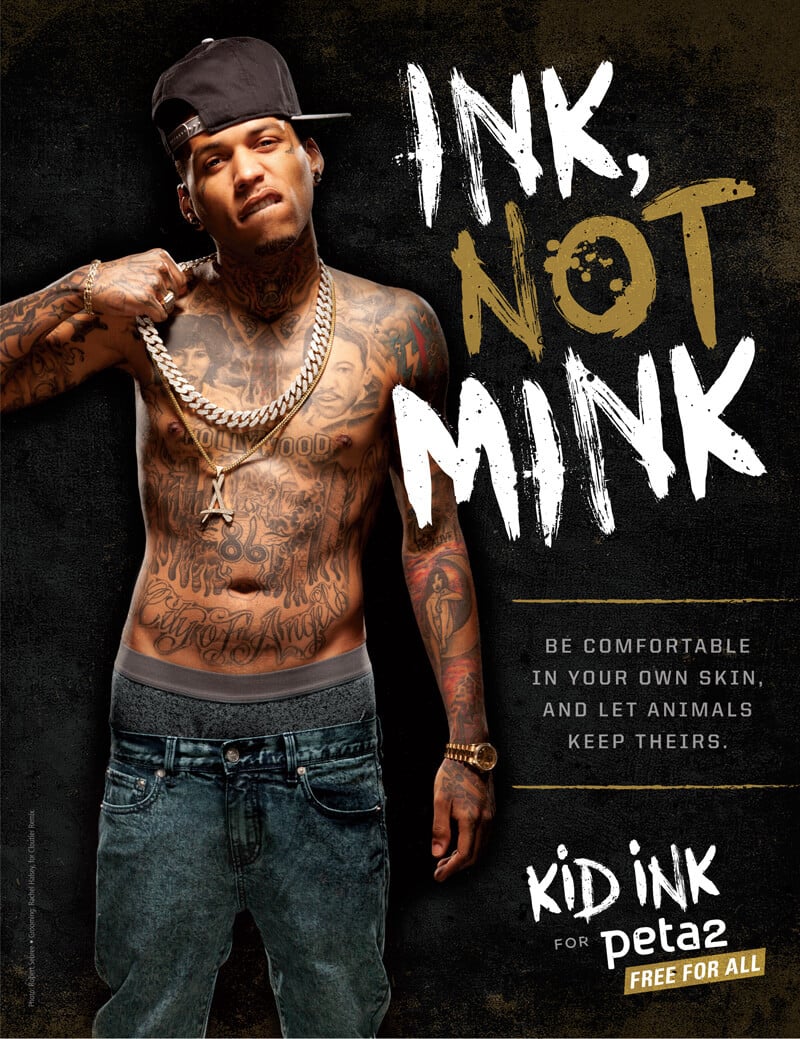 Tommy Lee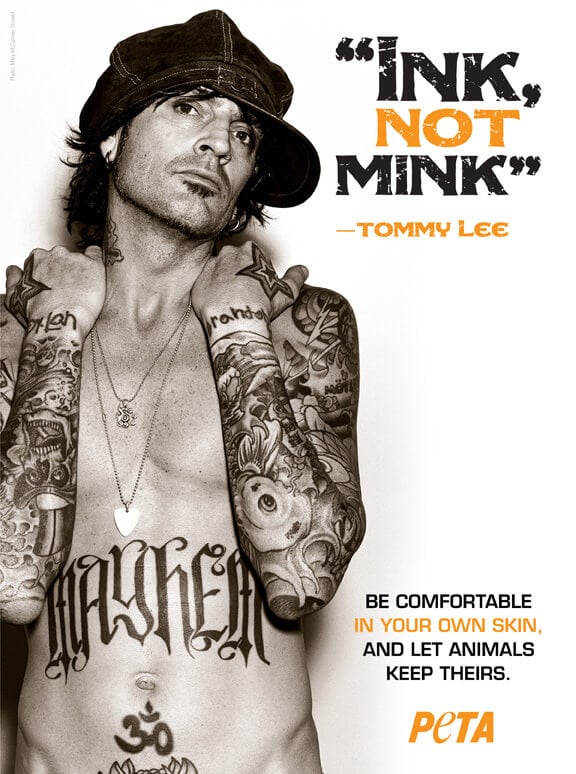 Chad "Ochocinco" Johnson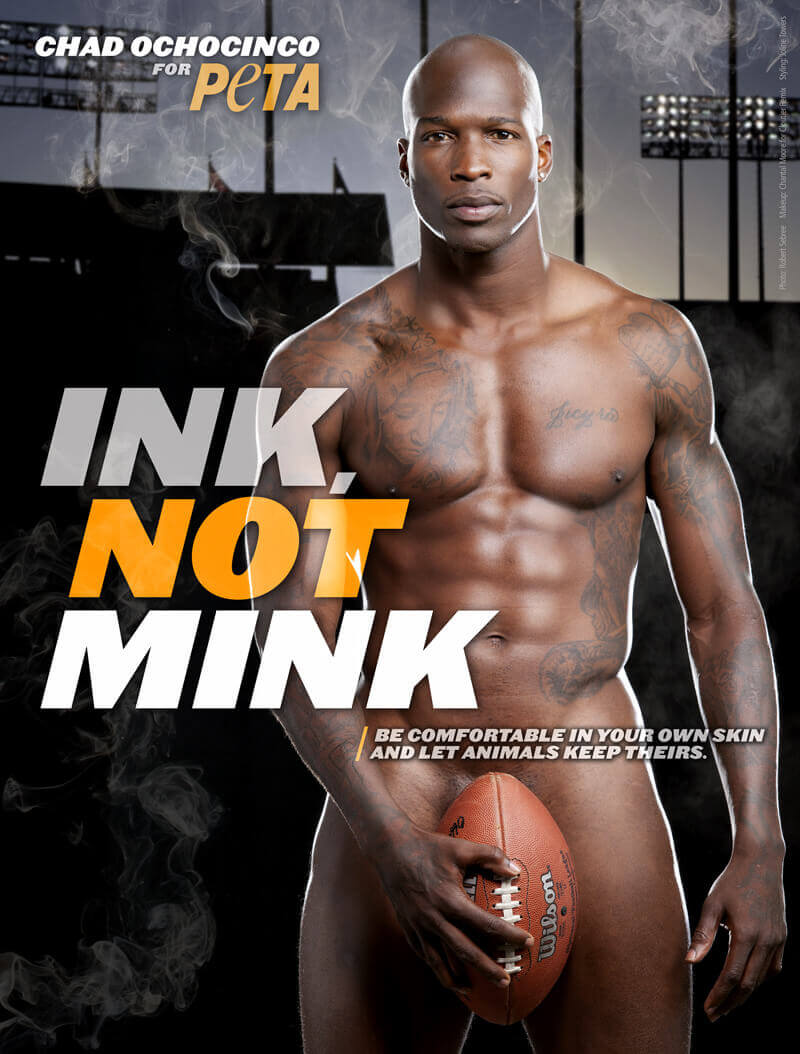 Chester Bennington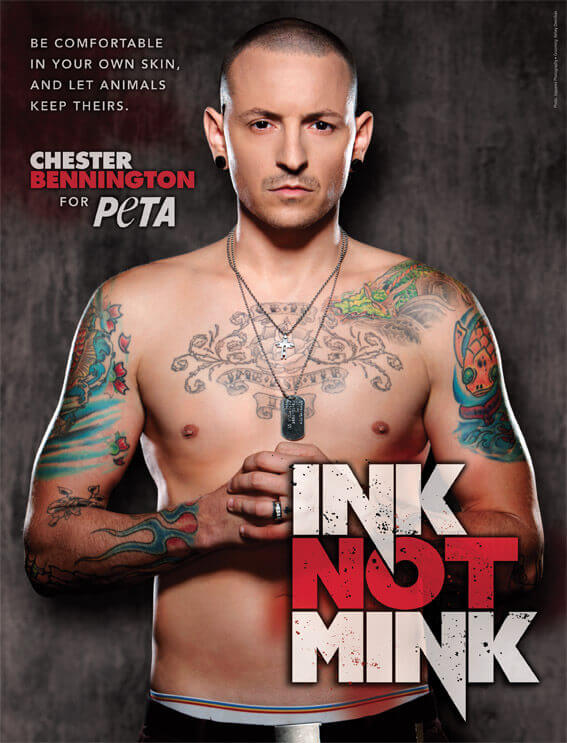 Tony (and October) Gonzalez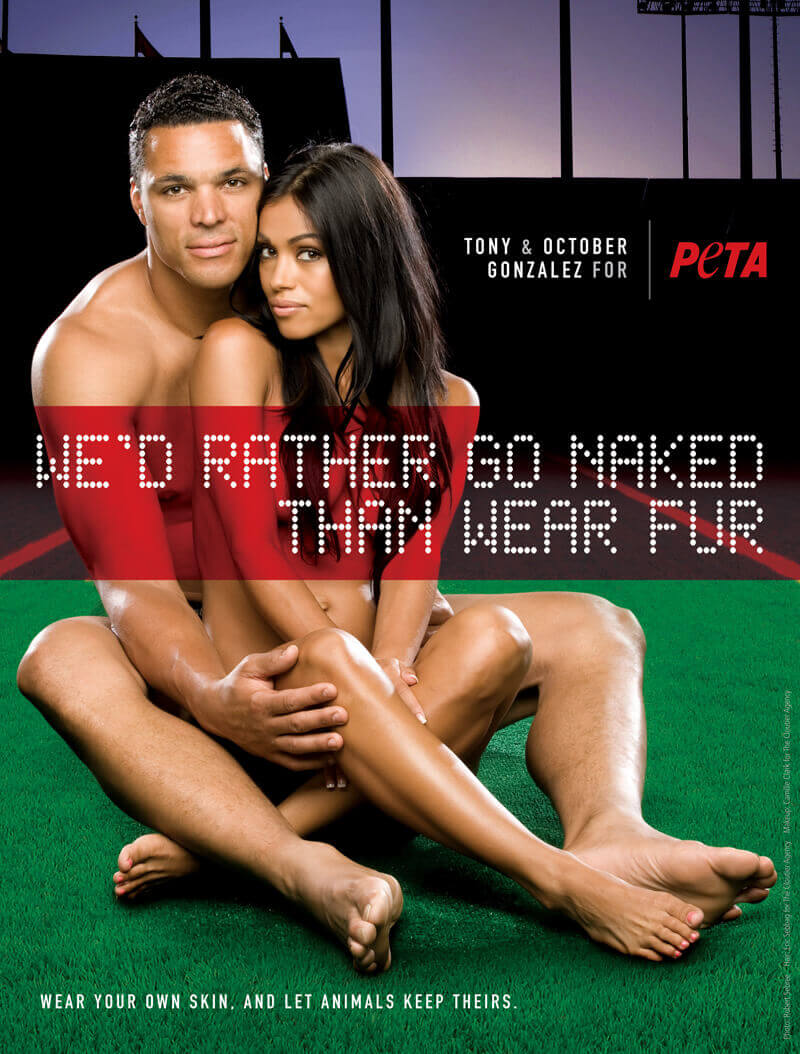 Owain Yeoman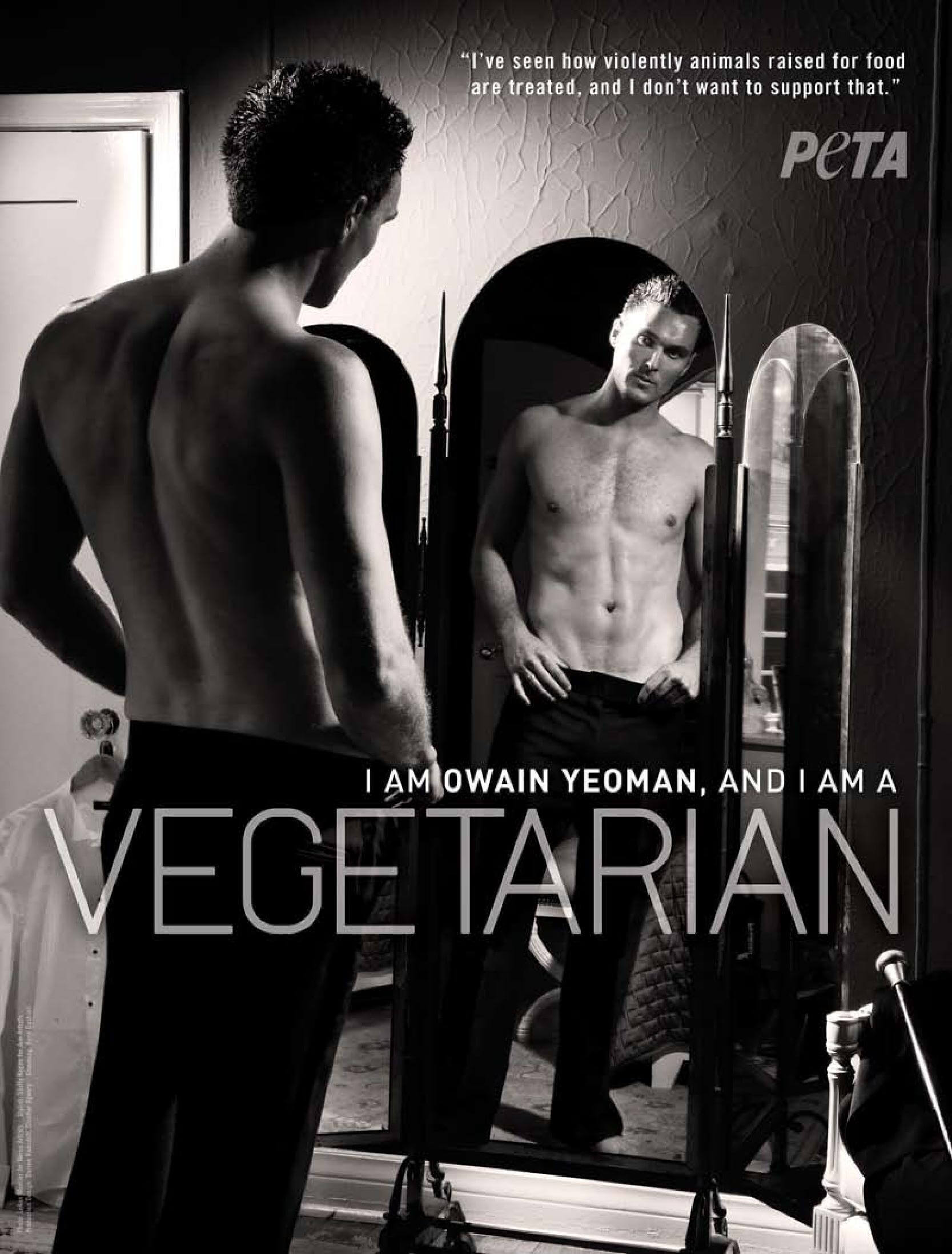 Steve-O
Willis McGahee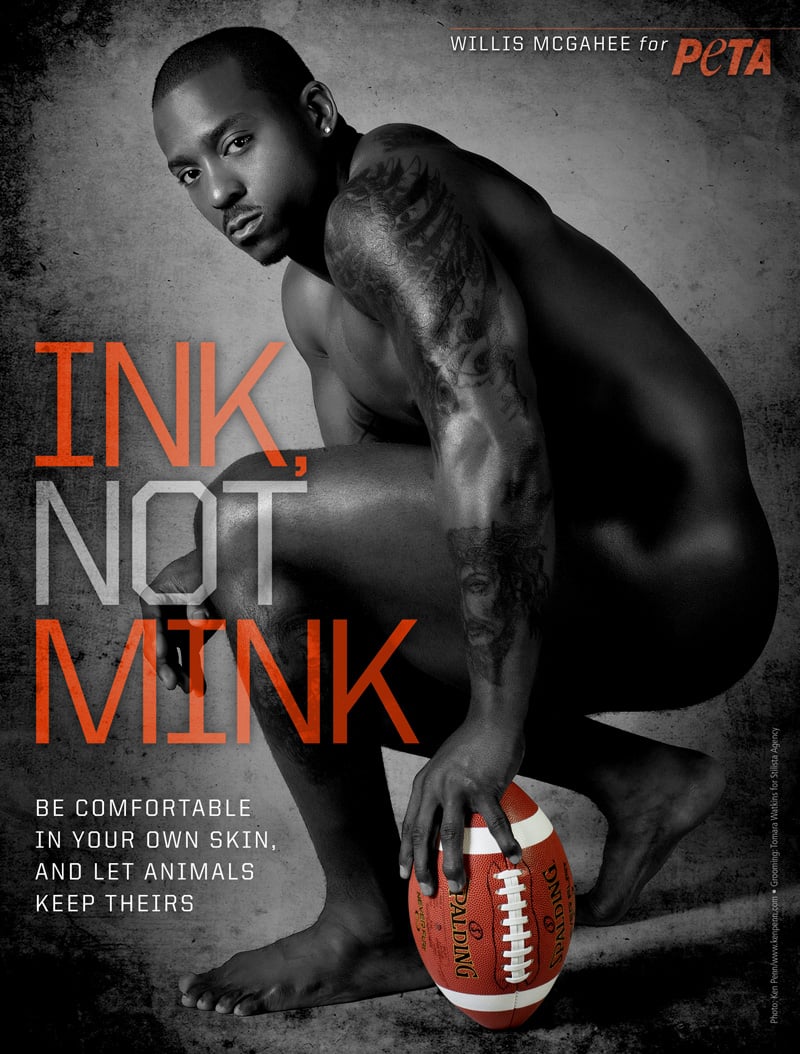 Dave Navarro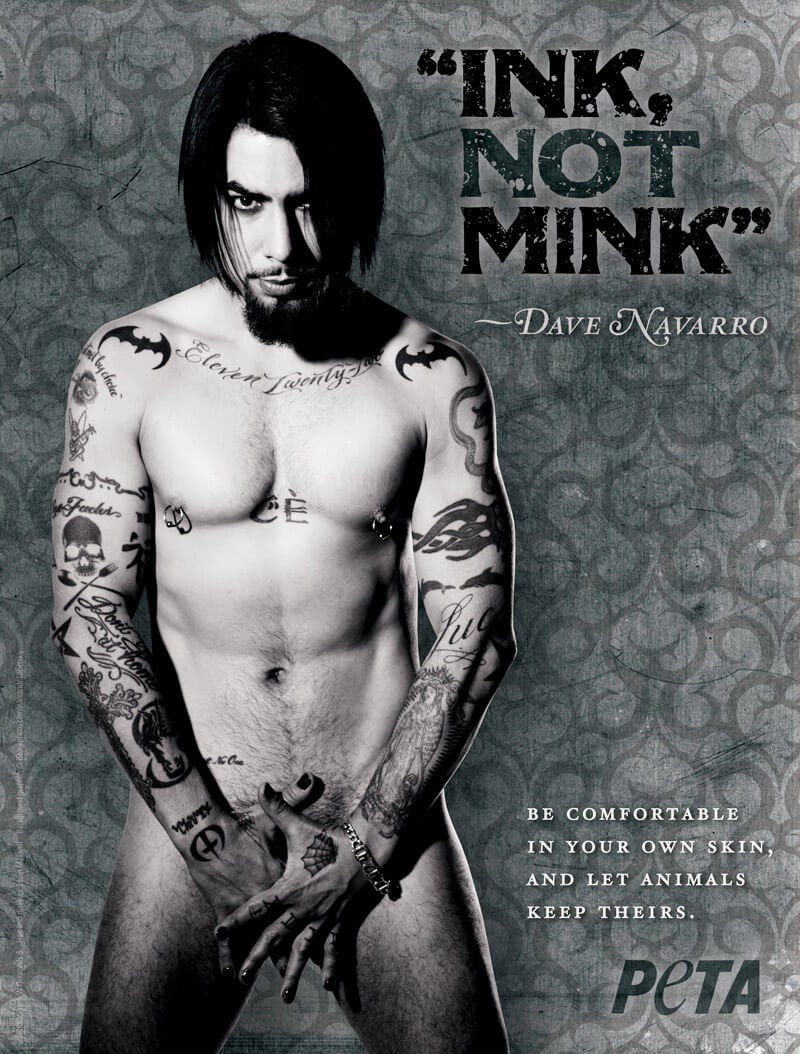 Jake Shields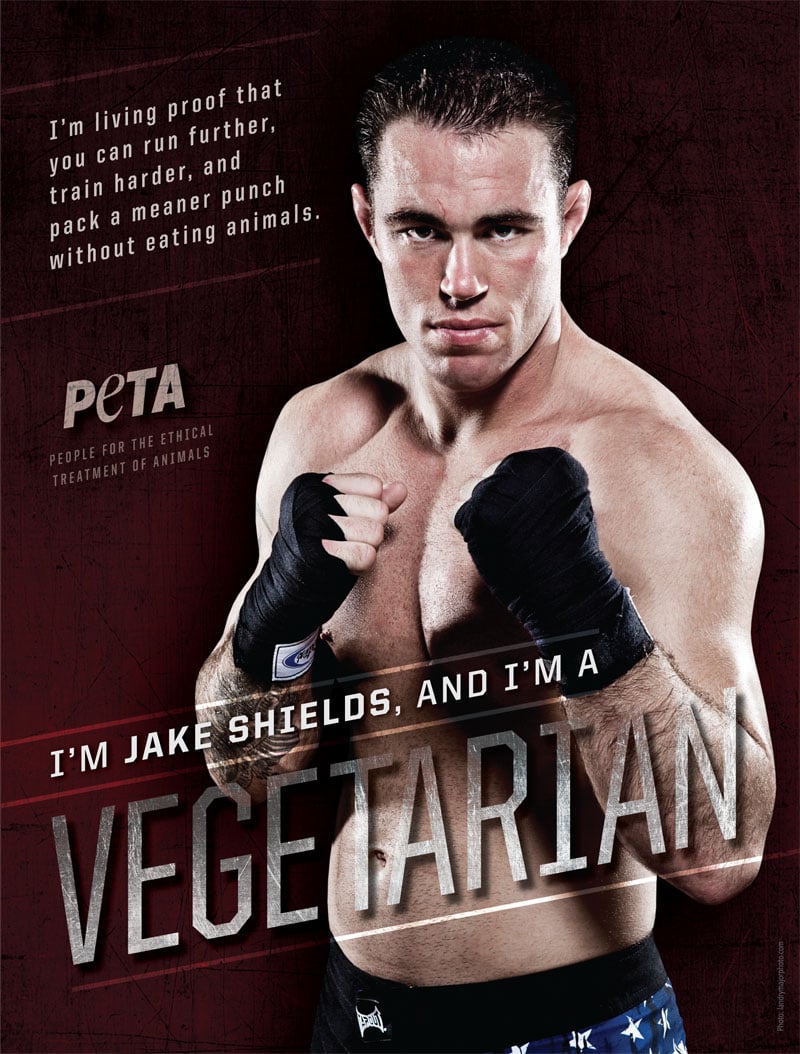 Jason Ellis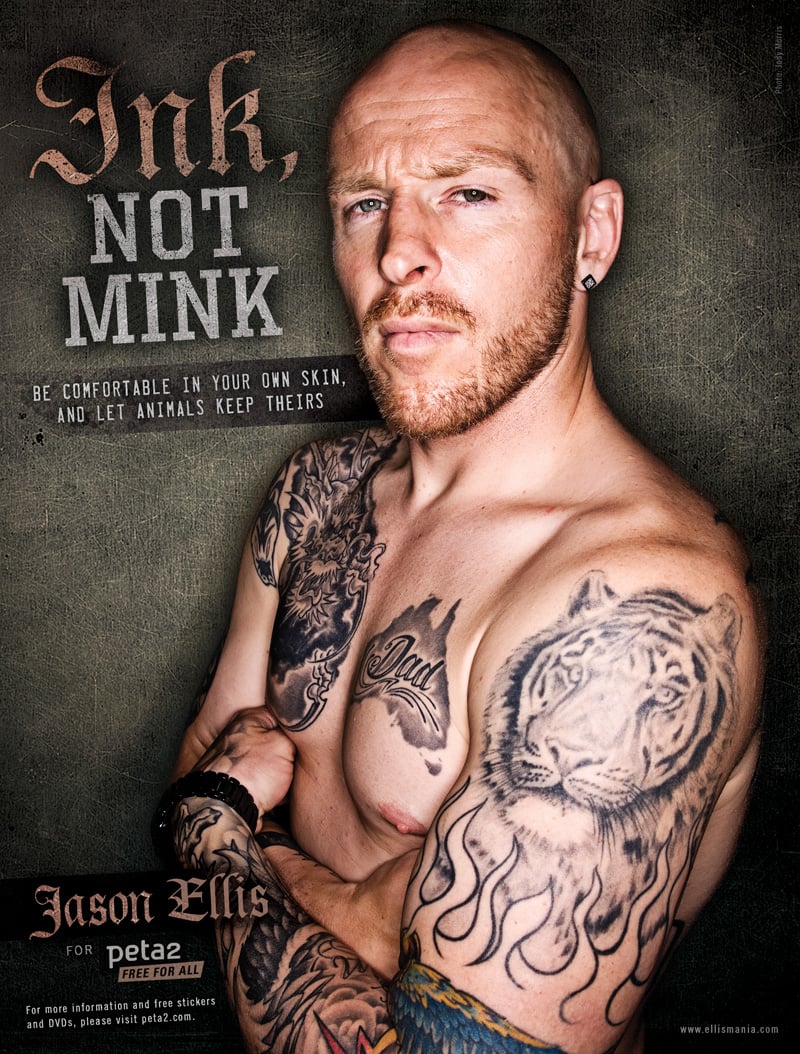 Ami James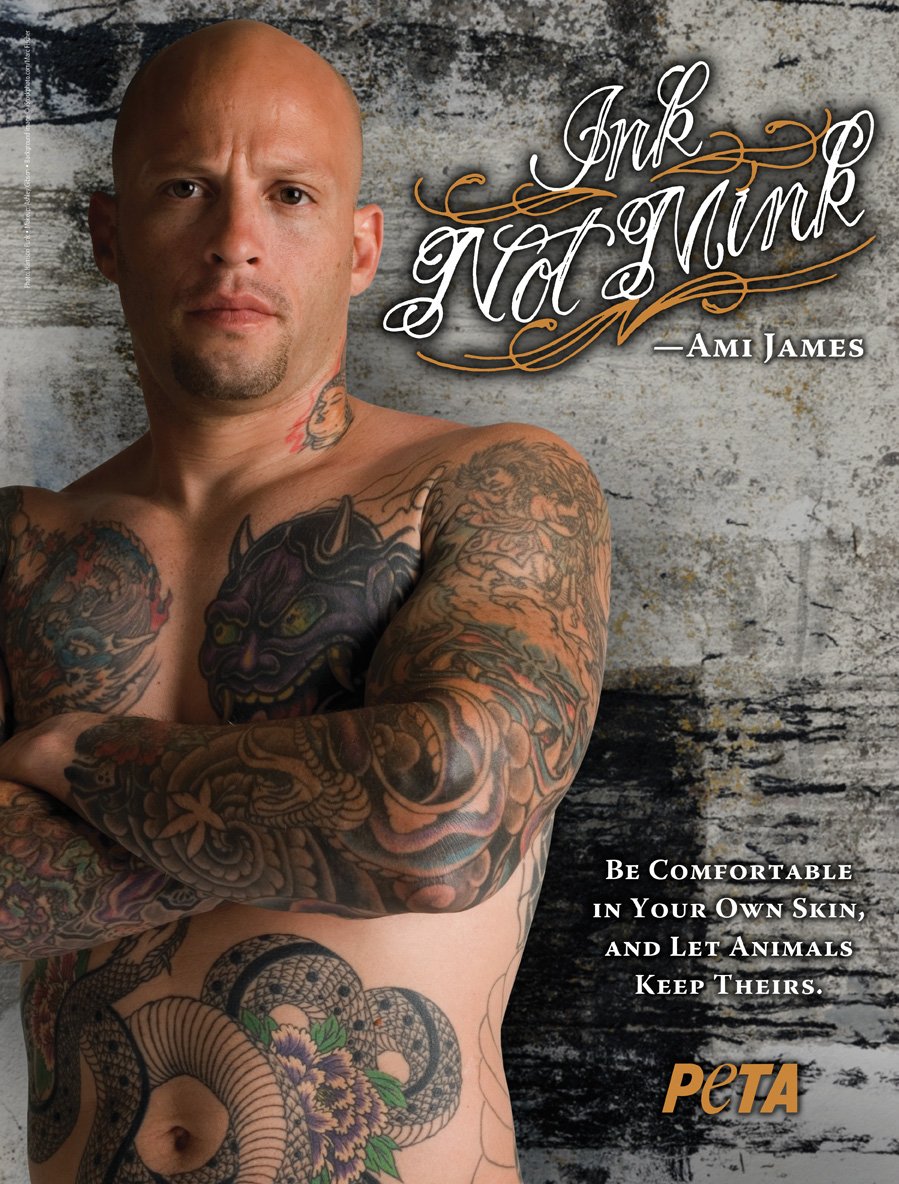 Carey Hart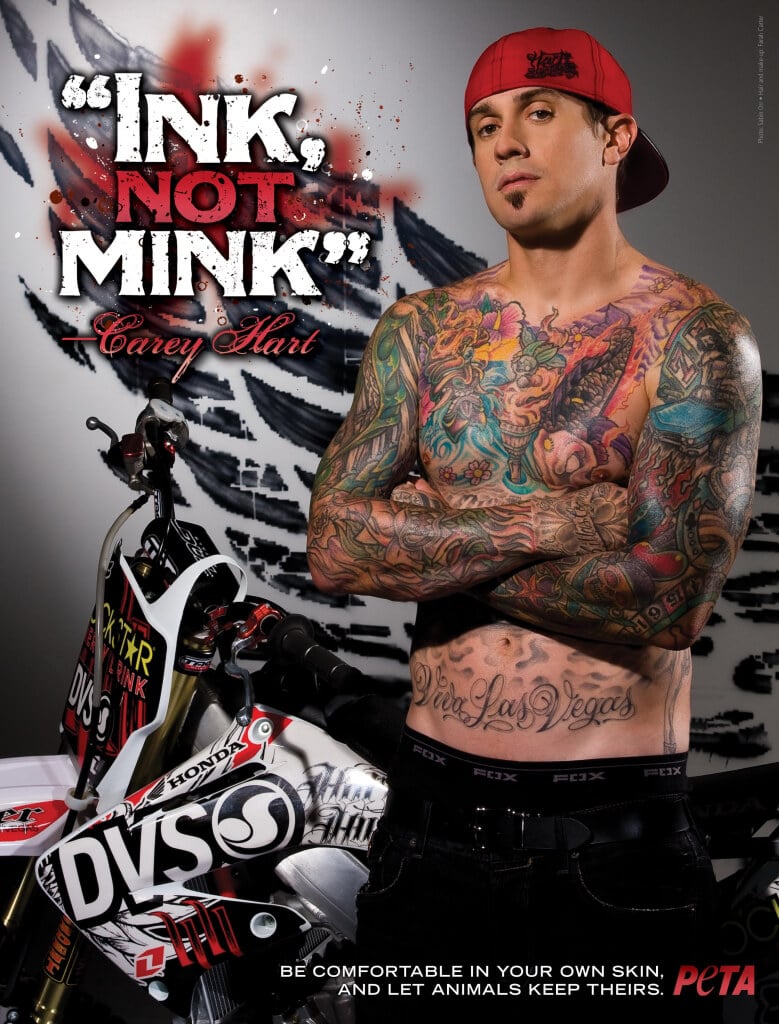 Mario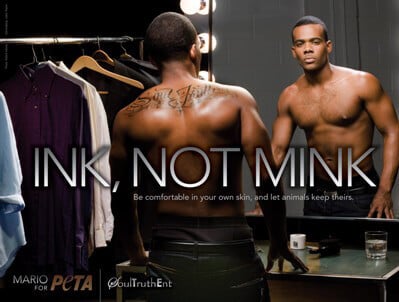 Duff (and Susan) McKagan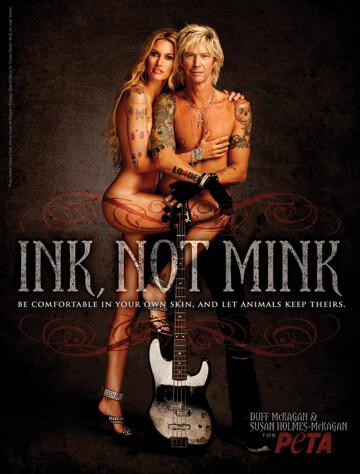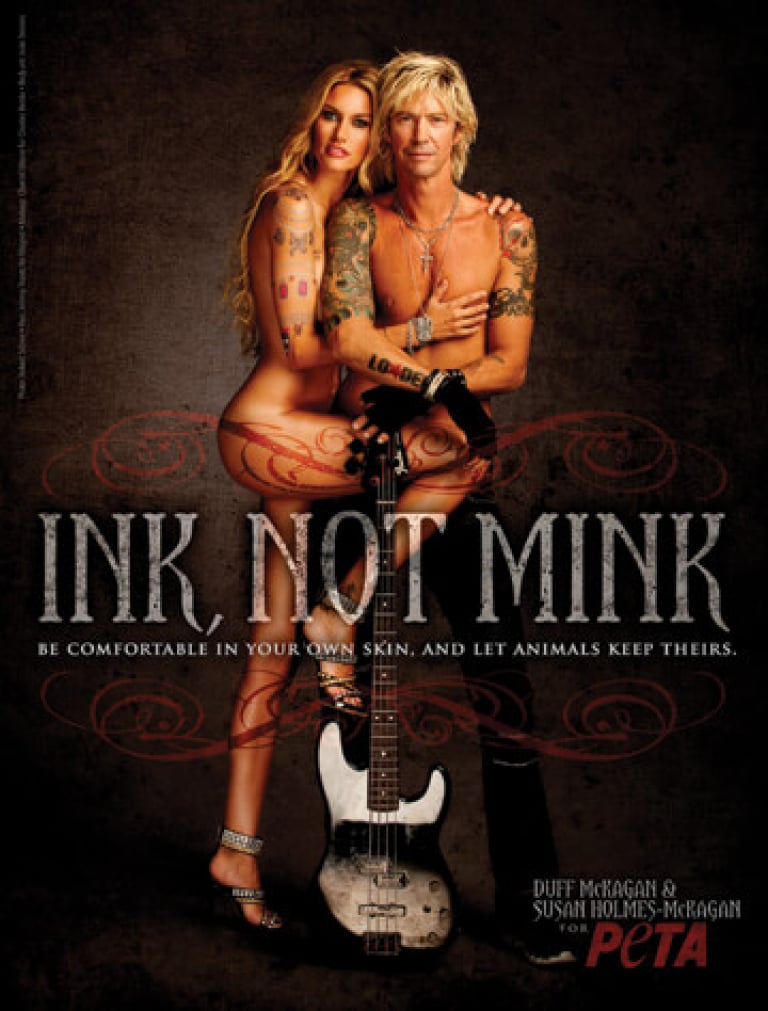 Shawne Merriman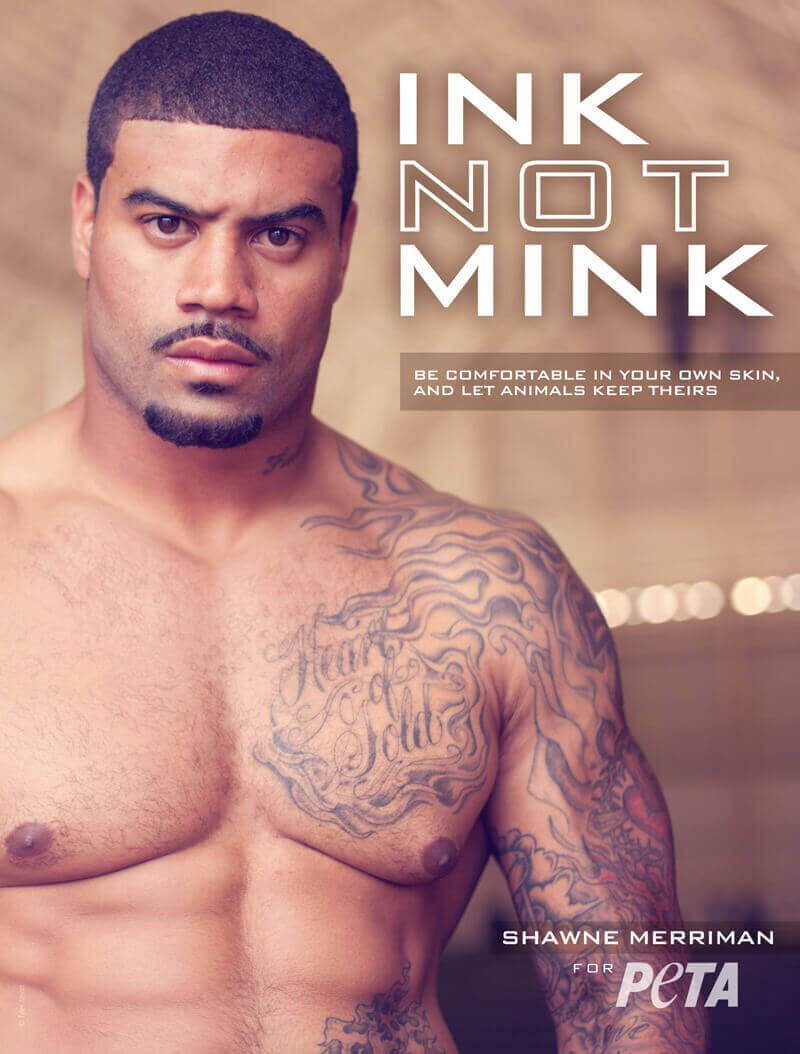 Trace Cyrus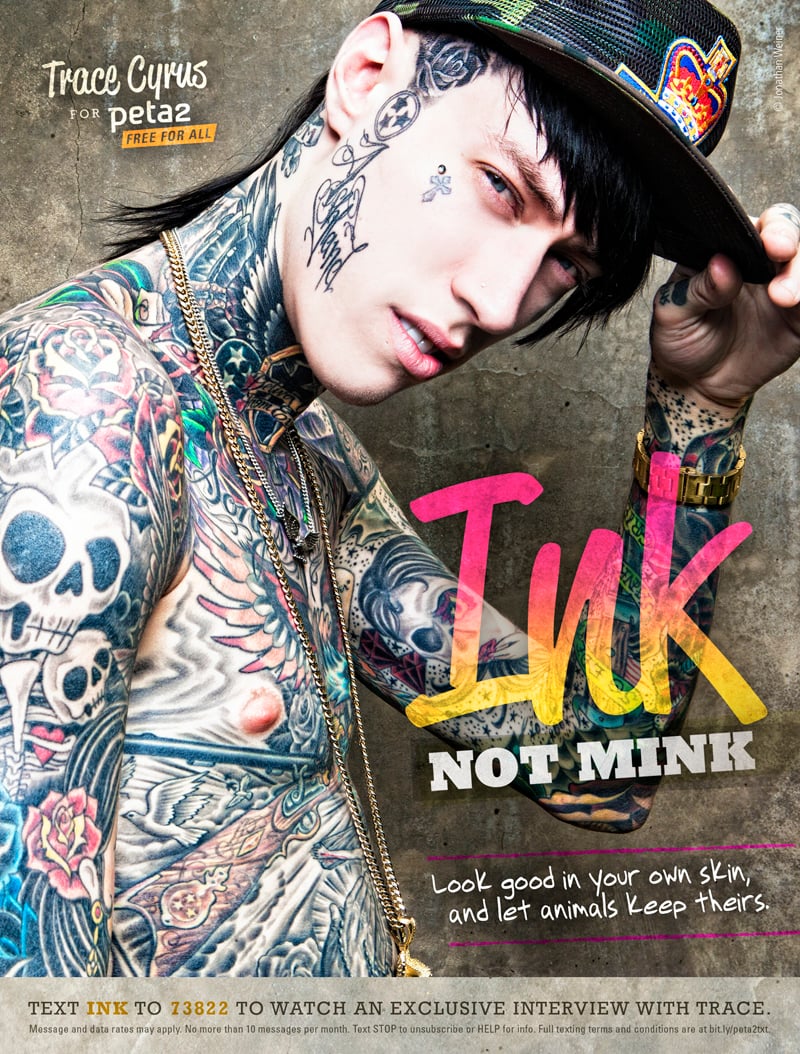 Waka Flocka Flame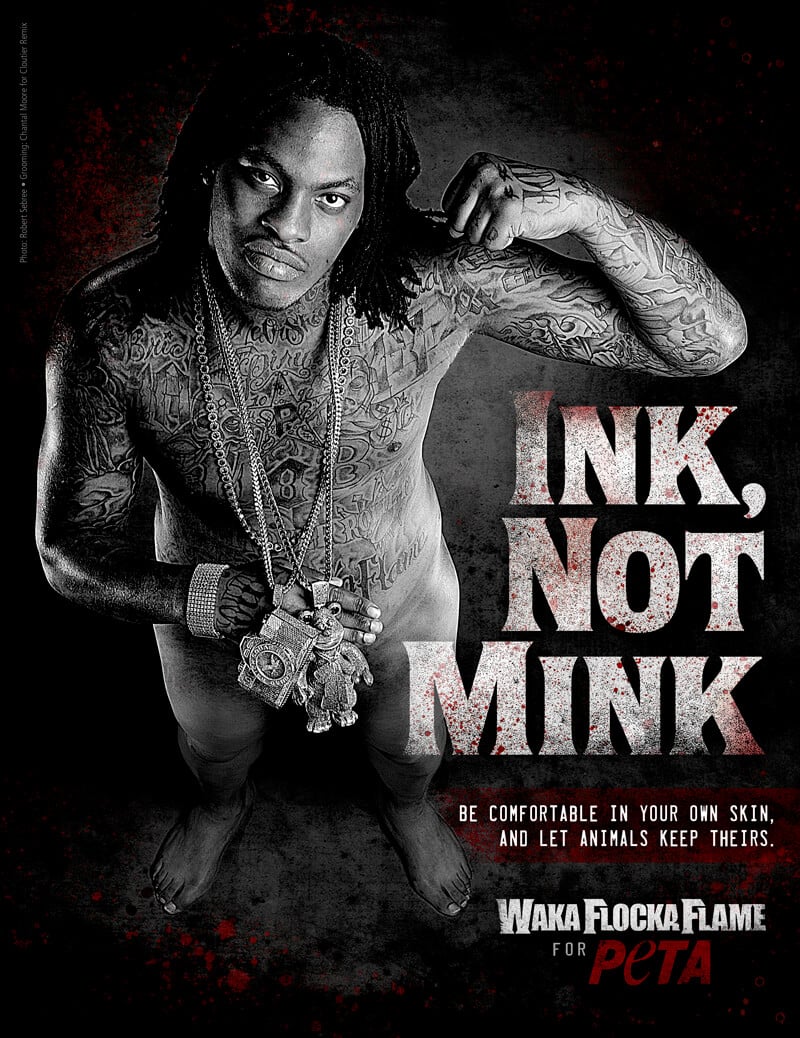 David Cross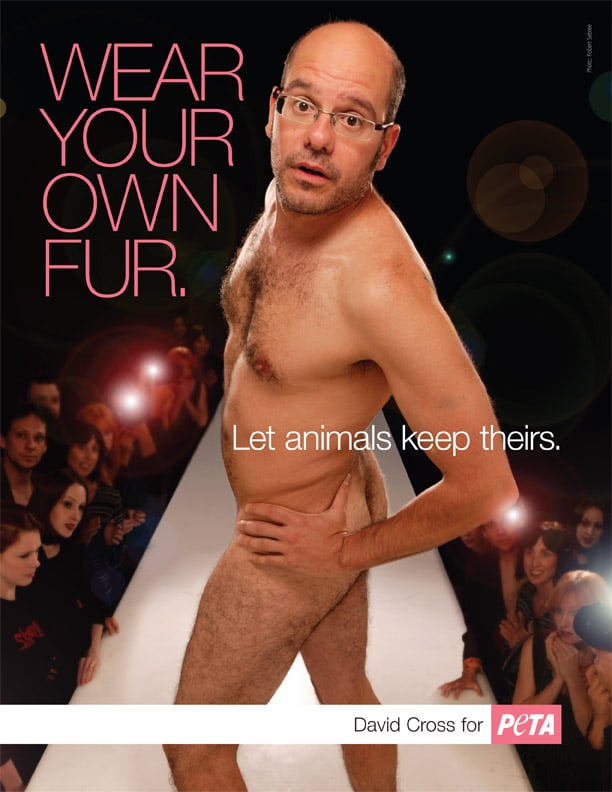 No long strenuous workout can compare to the pain that foxes, rabbits, coyotes, and even cats and dogs endure for the fashion industry. You can use your skin to raise awareness of their suffering, or you can use your voice: Share this page on Facebook and Twitter!