According to the National Alliance on Mental Illness, one in five U.S. adults—an estimated 52.9 million people—experienced mental illness in 2020 but only half of them received treatment.
Unfortunately, for years, our country's leading agency on mental health, the National Institute of Mental Health—which has boasted a budget of more than $16 billion over the last decade—has placed unjustified importance on irrelevant experiments on animals at the expense of immediate community and patient needs, even while former directors of the institute and members of its expert advisory council have made the problem well known.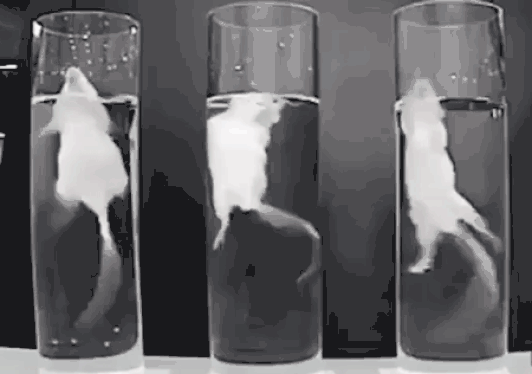 Are Psychiatric Drugs Tested on Animals?
Over the last few decades, pharmaceutical companies largely stopped trying to find new neuropsychiatric drugs, because their attempts were failing so often. This is deeply troubling. Human patients are being deprived of services and interventions, and few companies are interested in developing new therapies to improve the quality of—and potentially save—their lives.
Improving treatments for mental illness and access to care is critical, but animal experiments are not getting us there.
What are common neuropsychiatric disorders?
Click the links below to learn more about psychological experiments on animals and why human-relevant methods must be used instead:
---
What You Can Do for Animals Used in Experiments
Urge your members of Congress to support PETA's Research Modernization Deal, which would replace crude, cruel, and archaic experiments on animals with modern, human-relevant methods.
Note: PETA supports animal rights, opposes all forms of animal exploitation, and educates the public on those issues. PETA does not directly or indirectly participate or intervene in any political campaign on behalf of or in opposition to any candidate for public office or any political party.