Earlier this year, Emily Austin launched a PETA-approved cruelty-free brand, People's Beauty, adding to her long list of accomplishments—which includes being a judge at the 2023 Miss Universe pageant. Emily makes sure that there's a strong message against animal testing behind her brand, just like in her new campaign with PETA. Emily joined us for an emotional video that has had a memorable impact on her over 1.7 million social media followers—detailing the cruel practices carried out at the national primate research centers established by the National Institutes of Health (NIH).
In the 1960s, the U.S. Congress instituted the NIH Primate Research Centers program—tasked with importing and breeding monkeys and other primates for experimenters, developing supposed primate "models" for human disease, and experimenting on these vulnerable animals. These centers are places of immeasurable pain, misery, and death; have served as breeding grounds for diseases; and have failed to advance human health—and they're all funded by taxpayer money.
Monkeys imprisoned in these centers have been torn away from their mothers as infants, raised in complete darkness, restrained for hours at a time in psychological experiments, infected with lethal diseases, mutilated in experimental surgeries, electroshocked on their penises, and more. The justification for this torture is the misguided belief that tormenting these animals will help develop treatments and cures for human diseases. Considering just how biologically, genetically, and physiologically different monkeys are from humans, it's not surprising that none of the promised vaccines for HIV, malaria, or tuberculosis have materialized at any of these centers.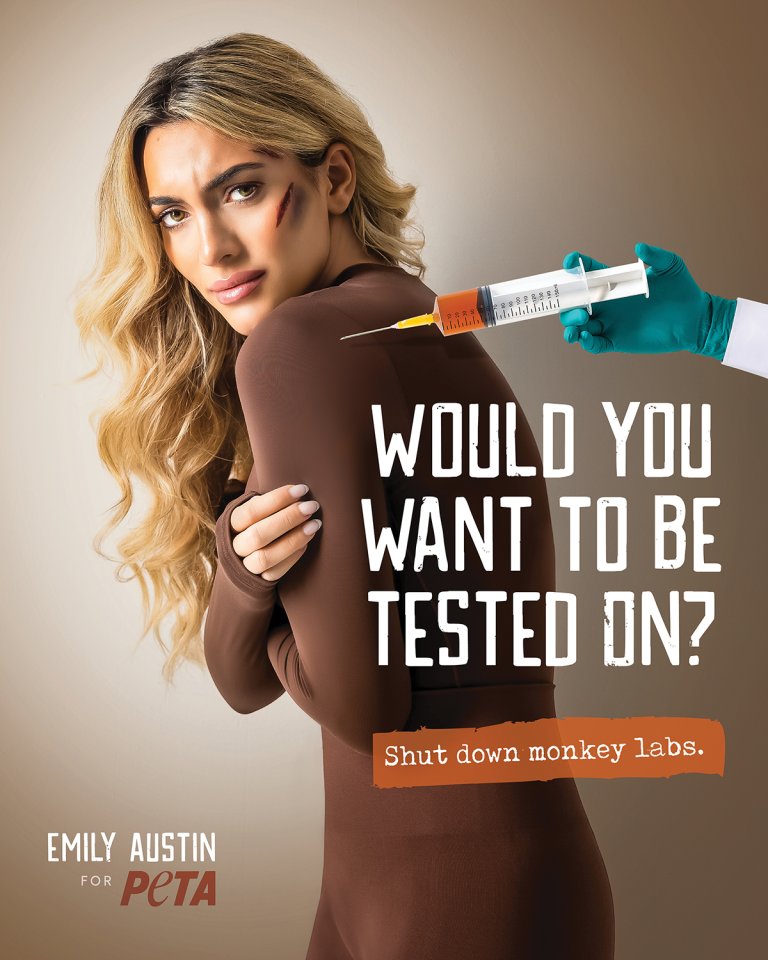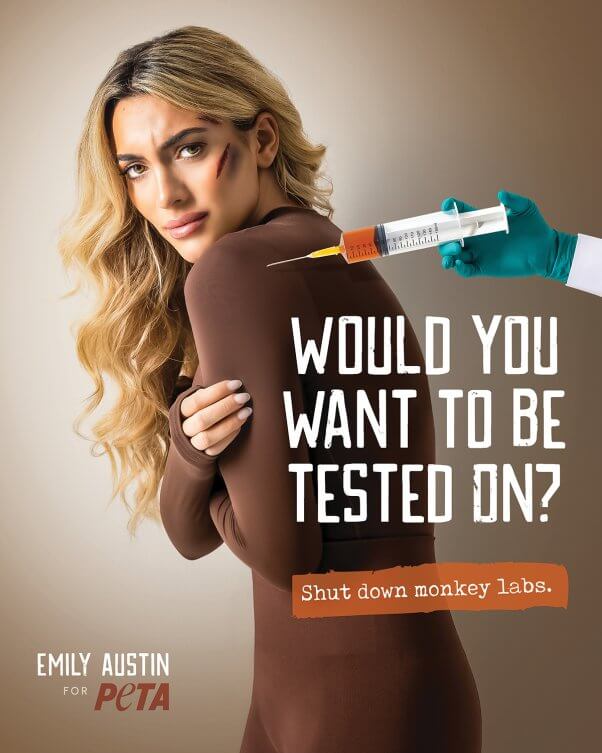 The most common primate species used in laboratories include rhesus macaques, long-tailed and pig-tailed macaques, and baboons. These animals are confined to barren steel cages that are a far cry from the lush forests and grasslands of their native homes. In their natural habitats, these monkeys can travel for miles, forage for a variety of foods, socialize with family and friends, and engage in other activities—such as climbing hills, swimming, swinging from vines, scampering across fields, caring for their babies, and otherwise cavorting with their companions.
Primates experience high levels of stress, anxiety, frustration, and fear in these poor living conditions—making the results of experiments on them even more suspect. Many animals go insane, exhibiting behavior such as rocking back and forth, pacing their cages endlessly, and making involuntary, spastic movements. They even engage in self-mutilation, including tearing out their hair or biting their flesh. The primate-experimentation industry's own research has found that 14% of monkeys who are isolated in laboratory cages self-mutilate so severely that they require veterinary care.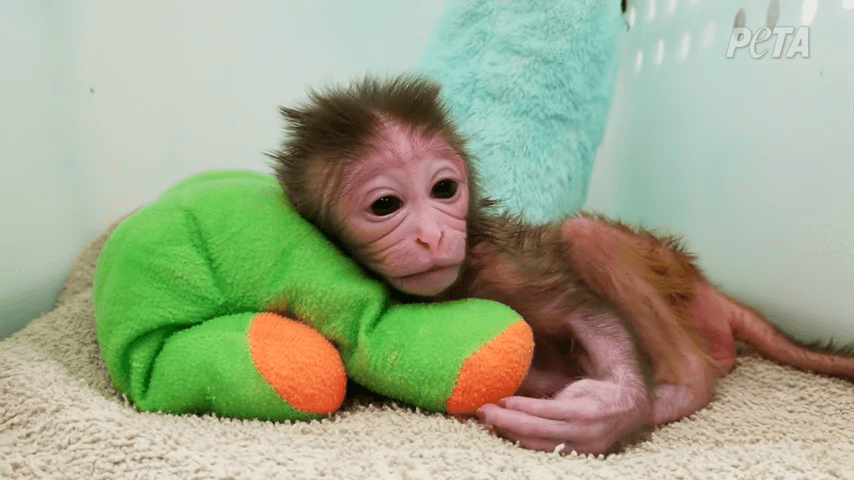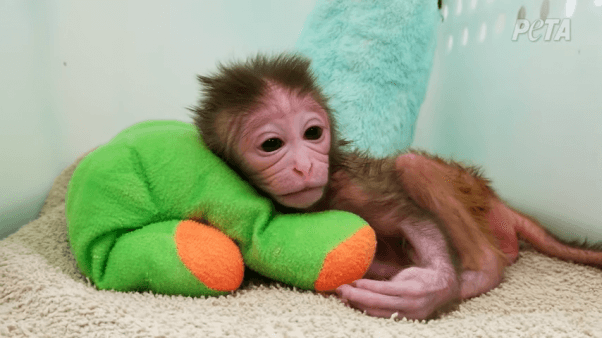 Join Emily Austin and Take Action Now
Join Emily and thousands of PETA supporters in calling for the immediate closure of all national primate research centers and the release of their monkey victims to appropriate sanctuaries, where they would be safe and treated with the dignity that they deserve for the rest of their lives. Text EMILY to 73822 to sign an action alert urging the NIH to shut down these facilities.
Terms for automated texts/calls from PETA: http://peta.vg/txt. Text STOP to end, HELP for more info. Msg/data rates may apply. U.S. only.