What fuels model and social media star Elizabeth Turner's inspiring workouts and stunning swimsuit selfies?
Plants. Lots of plants.
So naturally, we're thrilled to feature her in an eye-catching new "Body by Vegan" campaign promoting a life of compassion.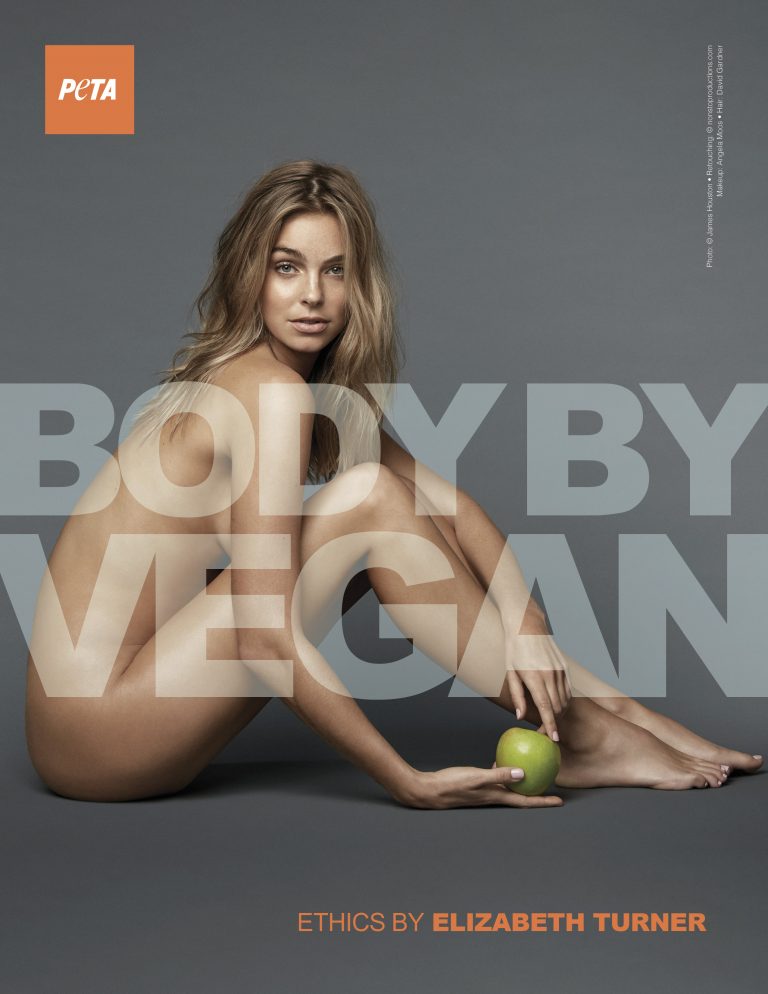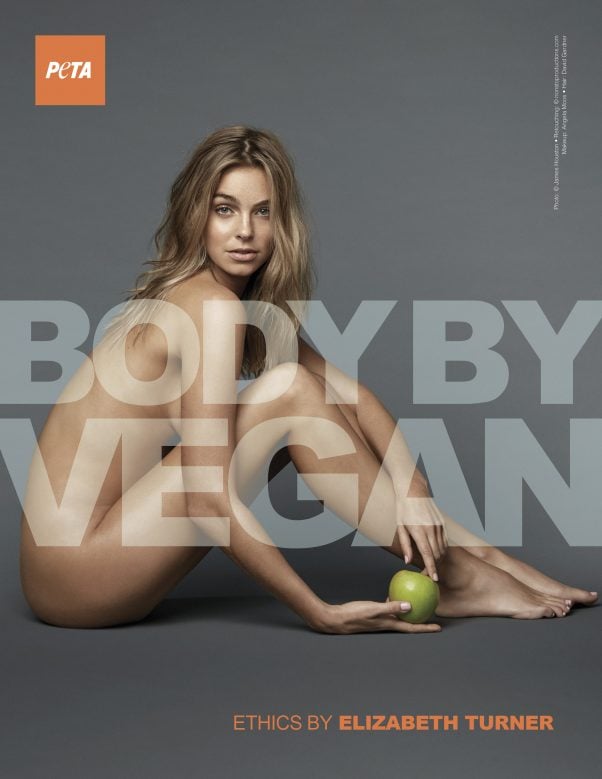 "Animals are so important to me," Elizabeth says in a video interview. "So when people around me start to become vegan, it's my greatest joy in life." She also raves that being vegan keeps her energized and prevents her from feeling bogged down during workouts.
Although Elizabeth started modeling in her teens, her career has exploded in recent years, in large part thanks to her popular Instagram account, which continues to gain followers by the day. We particularly love her posts that highlight her love for animals and shine a light on the horrors of the meat industry.
As a Georgia native, Elizabeth recalls hearing her fifth-grade teacher talk about growing up on a farm that raised chickens for food and how that forever changed her view of animals. "I had never heard such a graphic description of death and how animals are slaughtered," she says. "And that just flipped the switch for me."
Chickens are arguably the most abused animals on the planet, with approximately 9 billion killed for their flesh each year and 305 million hens used for their eggs—and that's just in the U.S.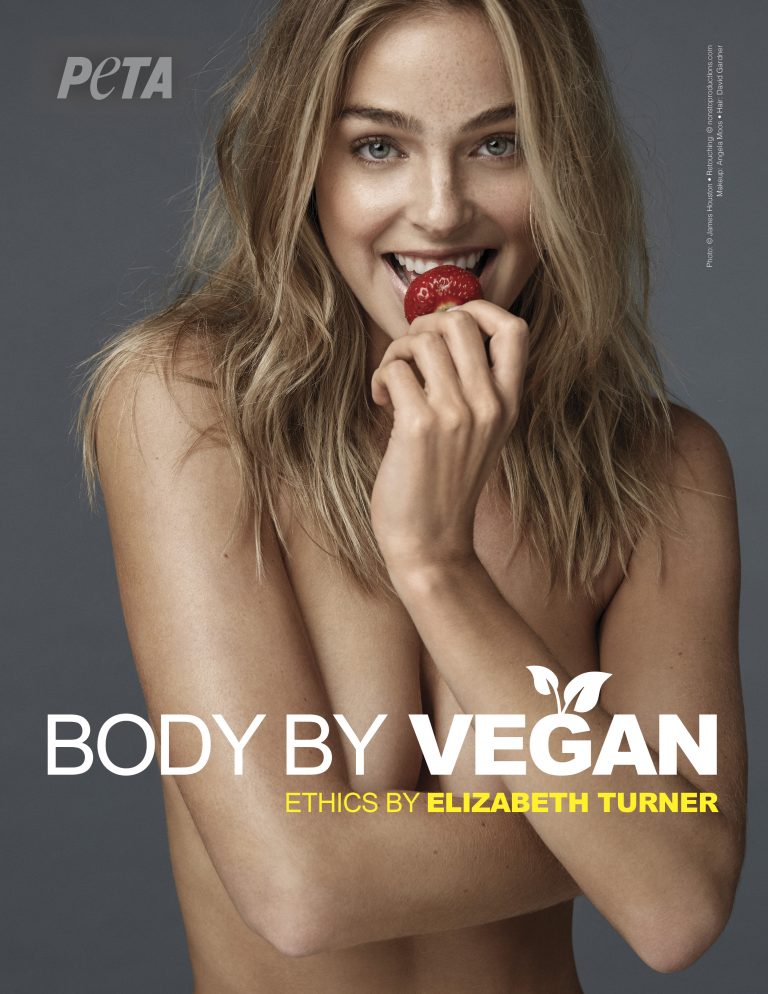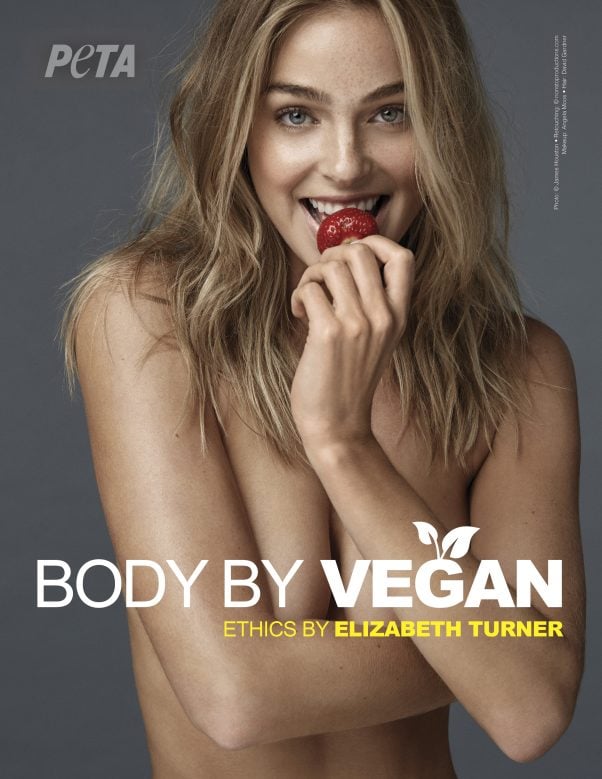 Being vegan doesn't mean you can't indulge. While Elizabeth exercises regularly and eats healthfully, her favorite splurges include vegan nachos and "any kind of potato."
There's never been an easier—or more delicious—time to go vegan.