China Anne McClain has got it goin' on! You might know her from the Disney Channel's A.N.T. Farm, in which she stars (alongside fellow animal advocate Sierra McCormick) as the musical prodigy Chyna Parks. It's obvious that China is super-talented and crazy sweet. In addition to singing and acting, she has another super-important passion—being the best companion ever to her little dog, Cujo!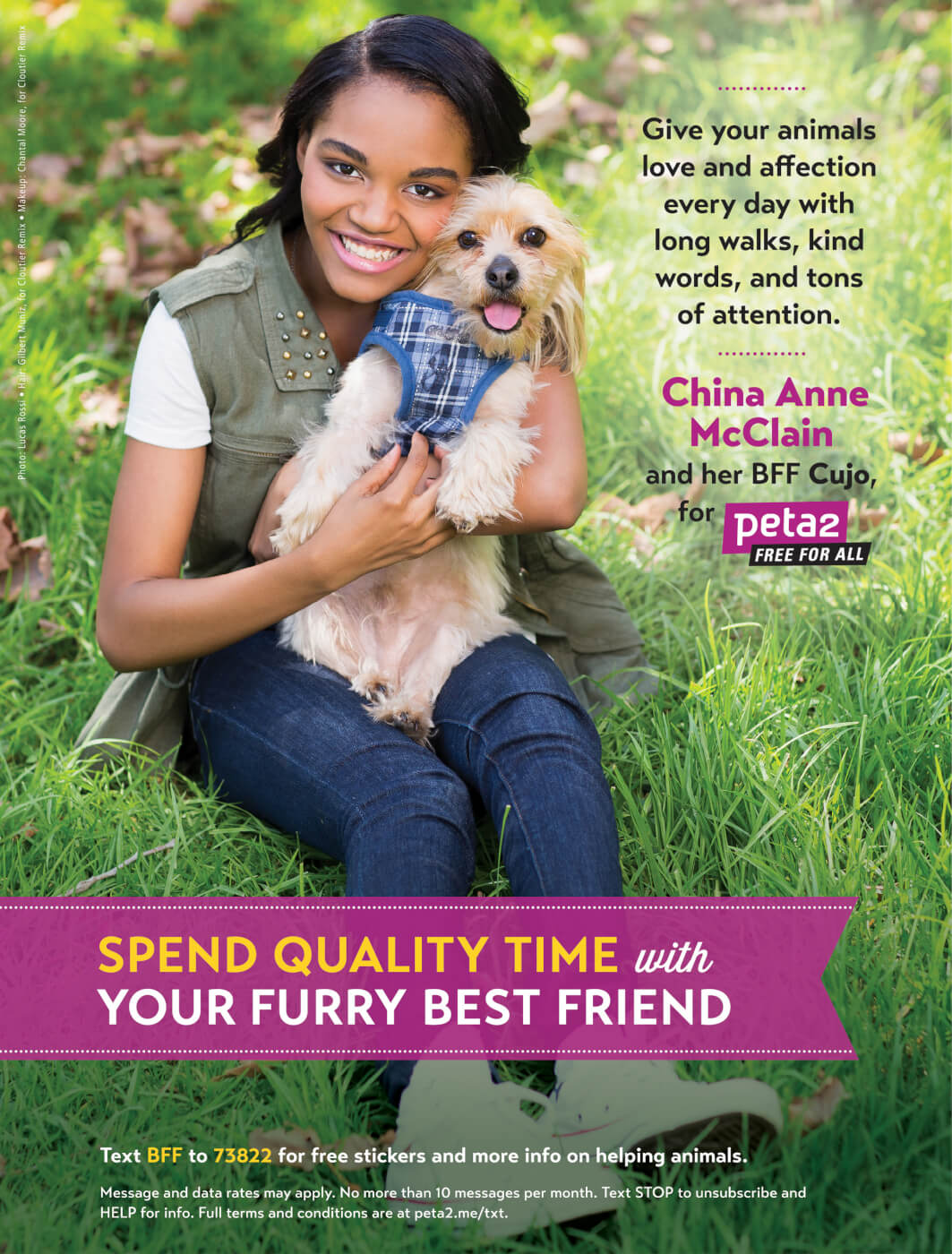 How completely adorable are China and Cujo?! It's clear that they're the best of friends, which is why China was so excited to partner up with PETA to make sure that everyone knows exactly what it takes to be a kind and loving guardian to puppy pals. See what she has to say in our behind-the-scenes video:
It's important to know about all the responsibilities that come with having an animal companion—and how to be a good companion to your animal, too! In order to keep your furry friends happy in your home, remember that proper care includes exercise, training, veterinary care, food, grooming, and TONS of attention.
I WOULD DEFINITELY SAY IF YOU'RE THINKING ABOUT ADOPTING A DOG OR CAT, MAKE SURE THAT YOU HAVE THE SCHEDULE TO HANDLE THEM.