At 6′ 4″ and with 225 pounds of muscle, NFL wide receiver Devin Funchess isn't a guy you'd want to encounter on the field. And he's definitely not a guy you'd want to encounter in your yard wanting to know why your dog is chained outside.
Appalled by what he witnessed in PETA's 100 Pit Bulls in 100 Seconds video, Funchess and his dog, Chapo, are teaming up with PETA to help break the chain of cruelty and get dogs inside, where they belong.
Many of the dogs featured in the video were discovered by PETA's Community Animal Project (CAP) living in deplorable conditions not far from where the Panthers play in North Carolina.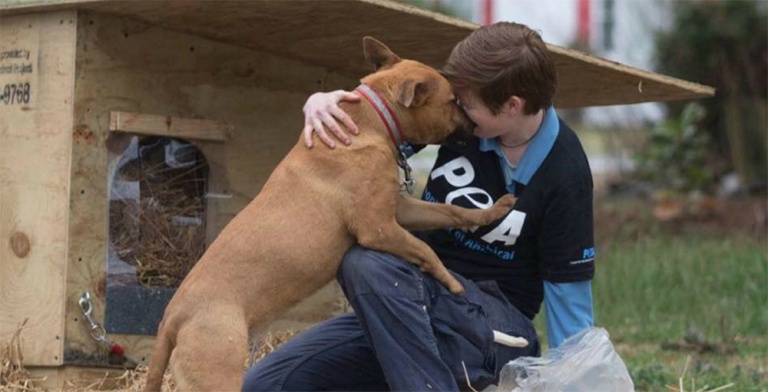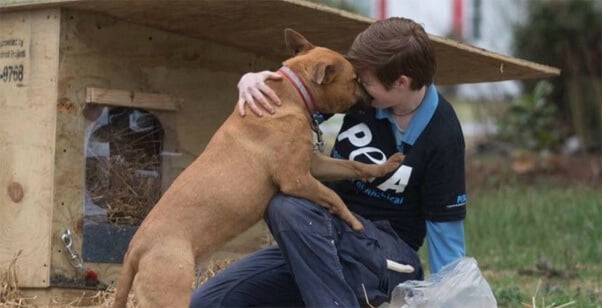 CAP visits some of the poorest communities in southeastern Virginia and northeastern North Carolina, doing whatever it takes to help animals in need. Staff and volunteers crawl through sewers, climb trees, edge out onto roofs, dodge cars on the interstate, and do whatever else it takes to rescue animals in need. They also pay regular visits to neglected chained dogs and provide them with sturdy doghouses, flea and tick treatments, spay or neuter surgeries, vaccines, lightweight tie-outs, nutritious food, clean water, dry straw bedding, toys to ease boredom, and anything else that the animals need, all free of charge. And CAP staffers urge the dogs' owners to take them inside and treat them like family or to surrender them and give them a chance at an indoor home.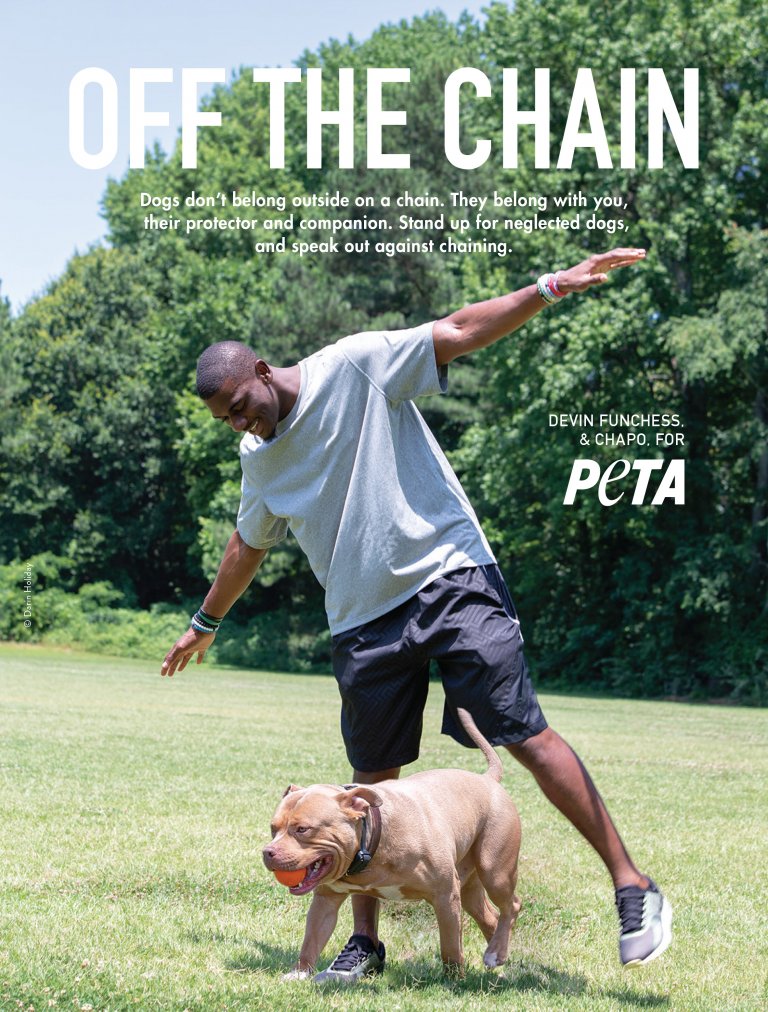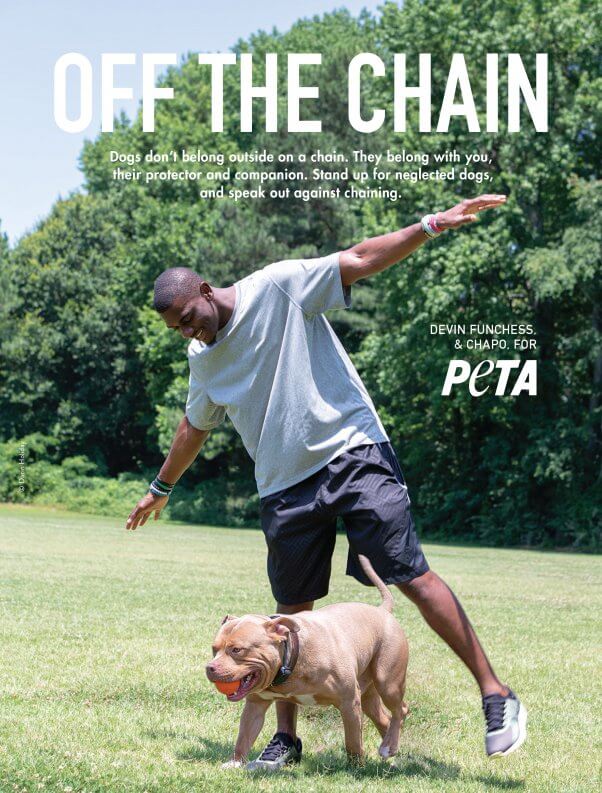 "Neglecting and chaining of your dog doesn't make you tough," says Funchess. "I mean, I'm an NFL player. I'm not so tough when it comes to Chapo. I bring him inside, I love on him, and I just give him whatever he needs."
PETA urges everyone to follow Funchess' advice: "For those who are out there and you see dogs chained, speak up! Reach out to Animal Control, and get these dogs help." And if Animal Control is unresponsive or refuses to help a chained dog in your area, contact PETA.