From food to fashion choices, model Amina Blue understands that it all starts with animals in mind. After watching a slaughterhouse video "from start to finish," she swore off the animal-derived ingredients and materials that had been on her plate, in her cosmetics, and in her closet—and she hasn't looked back.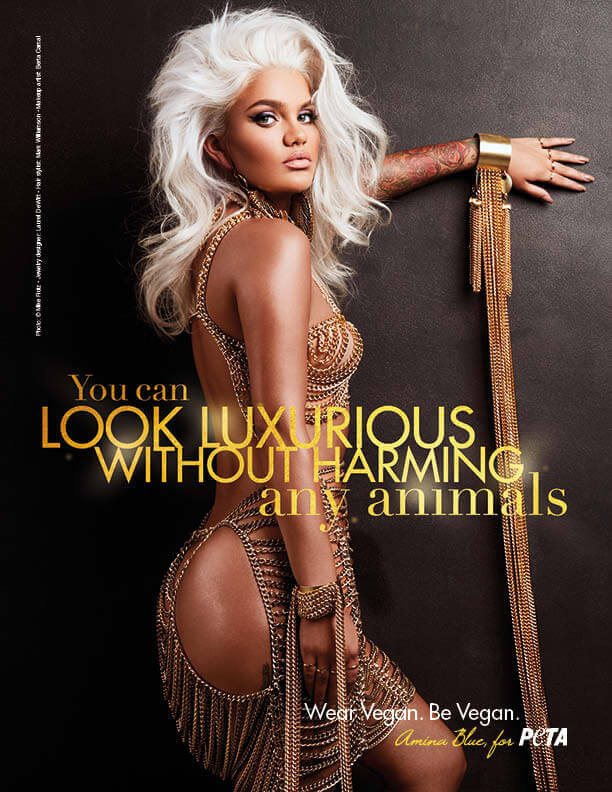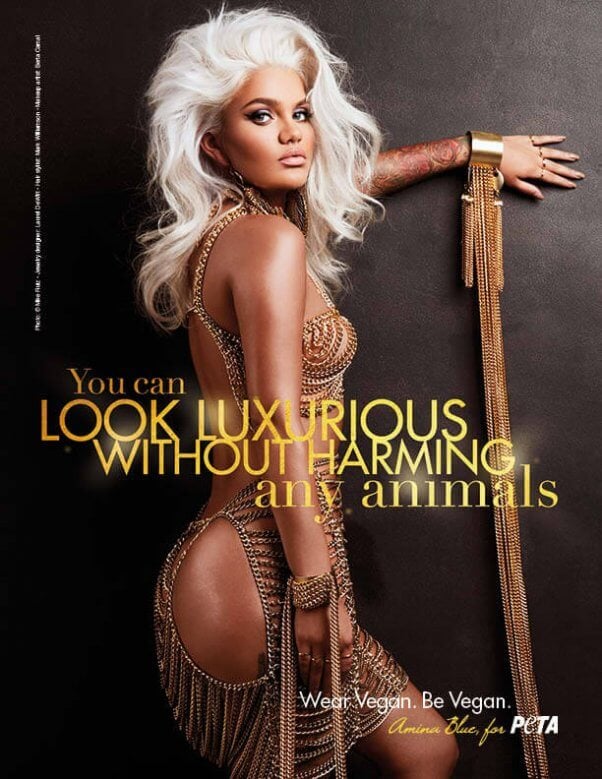 Yeezy's fashion muse often takes her animal advocacy to her social media accounts, and she hopes her fans will see her motivation to eat, dress, and live with compassion.
She's noticed how moving to a plant-based lifestyle changes everything, and she lists many of its benefits:
"It's a mindset. It's the way you live your life. It's just an overall glow I feel you get from being vegan. Your hair grows a lot quicker. Better nails. You have a lot more energy. Clearer skin."
Watch her exclusive chat with PETA about living a vegan lifestyle and her hope that everyone will consider doing the same.
Do your part for your health and for animals. It's never too early (or late) to make the kind, smart choice to eat a plant-based diet, giving your health a boost and sparing living beings immense suffering. It's easier than ever to give up meat, eggs, and dairy "products": There are countless compassionate options in grocery stores and restaurants around the country. The PETA website also has hundreds of free delicious vegan recipes for you to try!